Name

Amanda Burden





Partner

Charlie Rose (1993–)






Full Name

Amanda Jay Mortimer Burden




Alma mater

Sarah Lawrence College (B.A.)Columbia University (M.U.P.)




Occupation

Urban Planner, Consultant




Parents

Babe Paley, Stanley Grafton Mortimer, Jr.




Spouse

Steve Ross (m. 1979–1981), Shirley Carter Burden, Jr (m. 1964–1972)




Children

Carter Burden, Flobelle Fairbanks Burden, Shirley Carter Burden, III




Aunts

Betsey Cushing Roosevelt Whitney, Mary Benedict Cushing




Similar People

Charlie Rose, Babe Paley, Steve Ross, William S Paley, Betsey Cushing Roosevel
Amanda burden how public spaces make cities work
Amanda Jay Mortimer Burden (born January 18, 1944) is a Principal at Bloomberg Associates, an international consulting service founded by Michael Bloomberg as a philanthropic venture to help city governments improve the quality of life of their citizens. She was the director of the New York City Department of City Planning and Chair of the City Planning Commission under Mayor Michael Bloomberg from 2002 to 2013.
Contents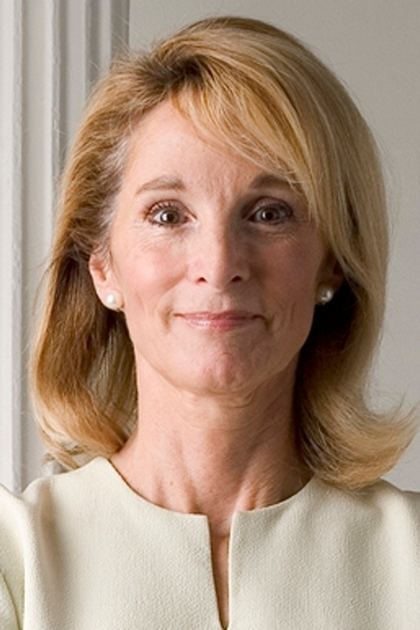 She was a proponent of revitalizing Lower Manhattan, improving public access to the Brooklyn waterfronts, improving commuter rail into the city, and reconsidering rezoning plans. Burden was an important supporter and active contributor to the success of the project for public redevelopment of the High Line. She had a reputation of holding developers to stricter design standards than previous planning directors. As stated in a 2007 profile of Burden in The New York Times: "Whether walking up and down 368 blocks in Jamaica, Queens, to see which streets can accommodate 12-story buildings, or grabbing a tape measure from her desk to set the dimensions of seating in public plazas across the city, Ms. Burden is leaving an indelible legacy of how all five boroughs will look and feel for decades to come."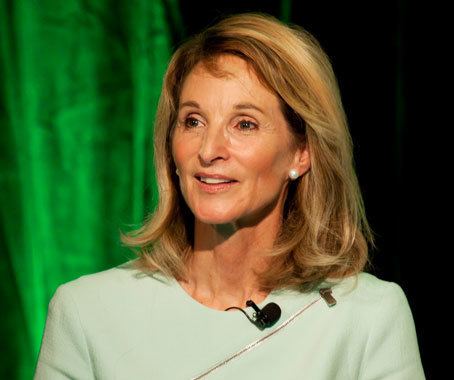 Burden previously worked for the New York State Urban Development Corporation. She worked on Battery Park City from 1983 to 1990. She is also a member of the International Best Dressed List since 1996.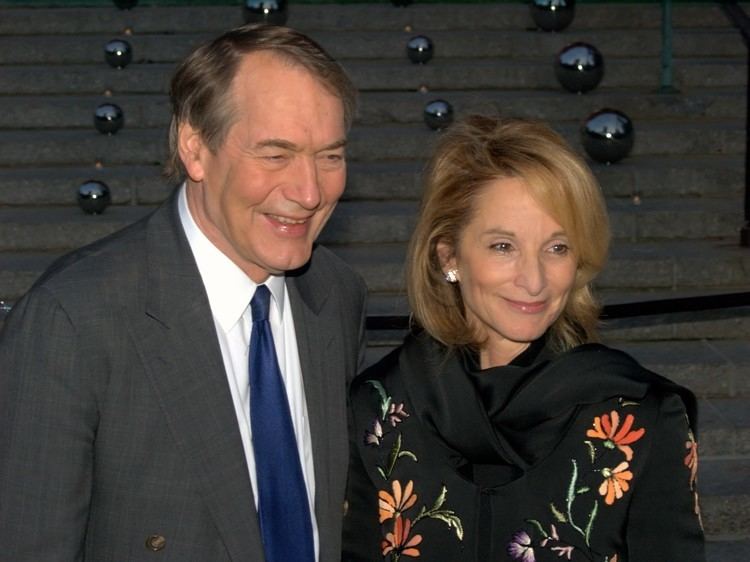 Watch liverpool s new us presenter amanda burden in action
Early life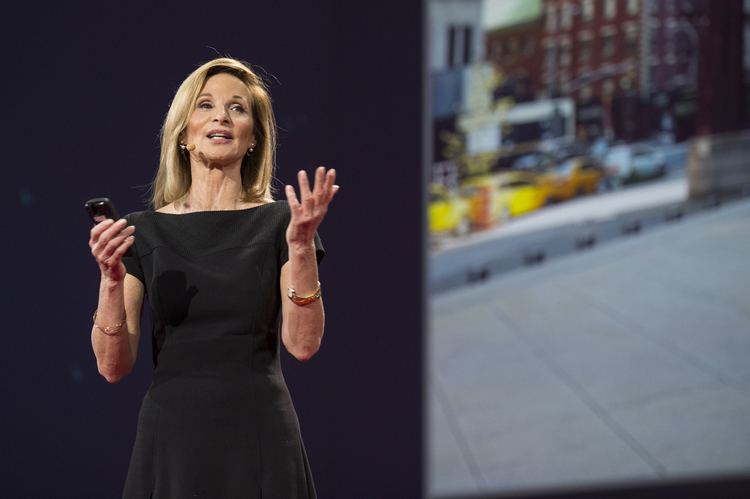 Born Amanda Jay Mortimer, she is the daughter of socialite Babe Paley (1915–1978) and her first husband, Stanley Grafton Mortimer, Jr. (1913–1999), an heir to the Standard Oil fortune. She is a descendant of the first chief justice of the U.S. Supreme Court, John Jay, and a granddaughter of Dr. Harvey Cushing, the "Father of American Neurosurgery" and Pulitzer Prize winning author. She has a brother, Stanley Grafton Mortimer III; five half-siblings, William Cushing Paley, Kate Cushing Paley, Averell Mortimer, Jay Mortimer, and David Mortimer; and two stepsiblings, Hilary Paley Califano and Jeffrey Paley. In 1947, her mother married William S. Paley, the son of a successful immigrant entrepreneur who built a family acquisition into CBS. Her stepmother, Kathleen Mortimer (born 1917), was a daughter of railroad heir and United States ambassador W. Averell Harriman.
Burden briefly attended Wellesley College until her marriage in 1964. She graduated from Sarah Lawrence College in 1976, with a concentration in Environmental Science. She later earned a Master of Urban Planning from Columbia University, writing an award-winning thesis about solid-waste management.
Career
She worked with the architecture firm Gruzen & Partners and one of her mentors was William H. Whyte, the urbanologist, with whom she worked on his Project for Public Spaces.
From 1983 until 1990 Ms. Burden was Vice President for Planning and Design of the Battery Park City Authority. She was responsible for the development and implementation of design guidelines for the 92-acre (370,000 m2) site as well as for overseeing the design of all open spaces and parkland, including the waterfront esplanade. In an interview for New York magazine, she cited her stepfather's influence on her design sensibilities, noting the Canadian black granite she chose for the esplanade was the same stone he selected in 1964 for "Black Rock", the CBS headquarters. Among her other New York projects are the Midtown Community Court and the Red Hook Community Justice Center, which provides integrated legal, economic and social services.
Burden also worked as a public school teaching aide in Harlem in the 1960s.
As New York City's Planning Director, she has spearheaded Mayor Bloomberg's economic development agenda with comprehensive urban design master plans and new initiatives to reclaim the waterfront. She emphasizes open space, continuous shop fronts, and the inclusion of trees and other elements that foster lively street life, according to The New York Times. Burden's meticulous approach has been criticized, however, by some real estate developers, who have stated that she is imperious and arbitrary, using her seat in government to dictate the composition of buildings and insist on architectural innovation. Burden has been a major force in saving the High Line and transforming it into the well-established park that it is today.
Eliot Brown writes in The New York Observer, "Now nearly eight years into her tenure, and with the possibility of another four seeming rather likely, Ms. Burden is an increasingly powerful and apparently emboldened force in the Bloomberg administration—one whose often forceful views are imprinted and emblazoned on nearly every major skyscraper, mall, public plaza and large development that rises in city limits."
In 2010, the Bloomberg administration unveiled a draft of "a comprehensive waterfront plan, known as Vision 2020, that includes more than 500 prospective projects costing tens of millions of dollars. These range from efforts to increase access to the water for kayakers and canoeists, to measures to protect against rising sea levels resulting from climate change." Burden, helping present the plan, was quoted as saying the goal of the planning initiative was for the water to become the "sixth borough" of the city. "The water should become a part of our everyday lives," she declared.
Honors
Burden, then 22, was named to the Best Dressed List of the New York Couture Group in 1966, replacing Jacqueline Kennedy Onassis, who had graduated to the Best Dressed List's Hall of Fame.
In 2005, Pratt Institute awarded Ms. Burden an Honorary Doctorate in Public Administration and the New York Chapter of the American Institute of Architects presented her with its 2005 Center for Architecture Award. Ms. Burden's dedication to design excellence was recognized by the Smithsonian Cooper-Hewitt, National Design Museum, which presented her with its 2004 Design Patron Award. In 2008, Ms. Burden was inducted into the membership of the American Institute of Certified Planners (AICP) College of Fellows, and was named the 5th most powerful person in New York real estate by The New York Observer. In 2009, Amanda Burden received ULI's J.C.Nichols Prize for Visionaries in Urban Development. This prize is the Institute's highest honor and comes with a $100,000 award. Burden announced that she will donate the J.C. Nichols prize money to ULI to create a yearly award honoring transformative and exciting public spaces around the world. In 2011, Amanda Burden received the American Architectural Foundation Keystone Award, which recognizes an individual or organization from outside the architectural discipline for exemplary leadership in design that improves lives and transforms communities. The Award recognizes Commissioner Burden's legacy as a champion of good design and her continuous efforts to use design excellence to increase quality of life in the five boroughs and promote New York City as a world-class city. Previous recipients include Rick Lowe, Mayor Joseph P. Riley Jr., the U.S. General Services Administration (GSA), The Pritzker Family, Save America's Treasures, Museum of Modern Art (MOMA), and former Mayor Manuel A. Diaz.
Personal life
Burden has been married twice. Her first husband was Carter Burden, Jr. (1941–1996), a multimillionaire descendant of Cornelius Vanderbilt and a great-nephew of the actor Douglas Fairbanks Sr. At the time of their marriage on 13 June 1964, Carter Burden was a student at Columbia Law School. An owner of The Village Voice and New York magazine and later a New York City councilman, he worked as an aide to Sen. Robert Kennedy in the 1960s, sparking his wife's interest in social justice and inspiring her to pursue a teaching career. They had two children, Flobelle Fairbanks Burden and S. Carter Burden III, before divorcing in 1972. Their son, S. Carter Burden III, is the founder of the managed web hosting provider Logicworks.
Her second husband was Steven J. Ross (1927–1992), the head of Warner Communications; they married in 1979 and divorced in 1981.
Burden has had a continuing relationship with television personality Charlie Rose since 1993.
References
Amanda Burden Wikipedia
(Text) CC BY-SA