Directed by

Janice Karman


First episode date

3 August 2015






Created by

Janice Karman


Networks

Nickelodeon, M6


Program creator

Janice Karman







Based on

Alvin and the Chipmunksby Ross Bagdasarian, Sr.




Written by

Janice KarmanMichael BagdasarianVanessa BagdasarianPeter SaisselinThomas ForwoodDavid SauerweinFabrice ZiolkowskiReid HarrisonJean-Phillipe RobinMarie BeardmorePauline GentileBart CoughlinAnne Baraou




Theme music composer

"We're the Chipmunks"Ross BagdasarianJanice Karman




Executive producers

Ross Bagdasarian Sr., Janice Karman




Nominations

Kids' Choice Award for Favorite Cartoon





Similar

Alvin and the Chipmunks (1983 TV series), The Loud House, The Alvin Show
Alvin and the chipmunks 2015 tv series sneak peak promo video
Alvin and the Chipmunks (stylized as ALVINNN!!! and the Chipmunks) is a French-American CGI-animated television series featuring Alvin and the Chipmunks and The Chipettes that was first announced in 2010. After a 25-year hiatus, the premiere of this series marks their first television appearance together since 1990. A promotional trailer for the series was posted on YouTube on February 9, 2014. The series made its debut on March 30, 2015 on M6 and on October 12 on Nickelodeon Junior in France and on August 3 on Nickelodeon in the United States and Pop and Nick Jr. in the United Kingdom.
Contents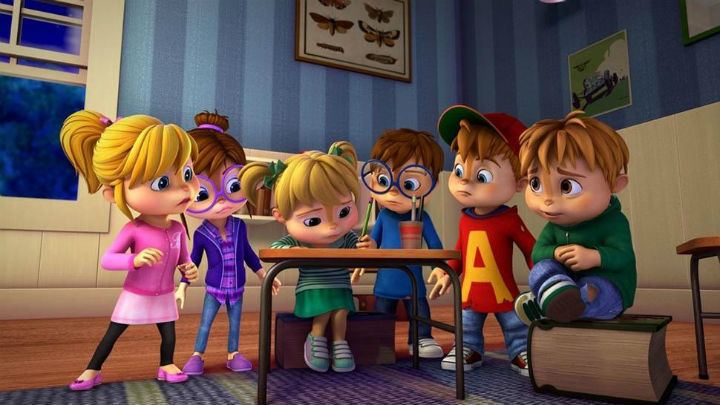 On October 10, 2016, it was announced that the series has been renewed for a third and fourth season.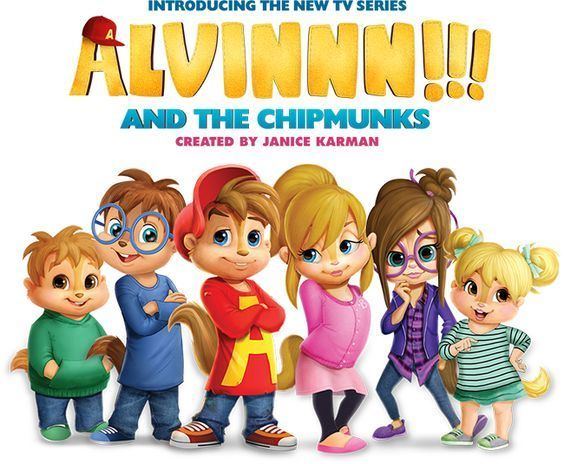 Plot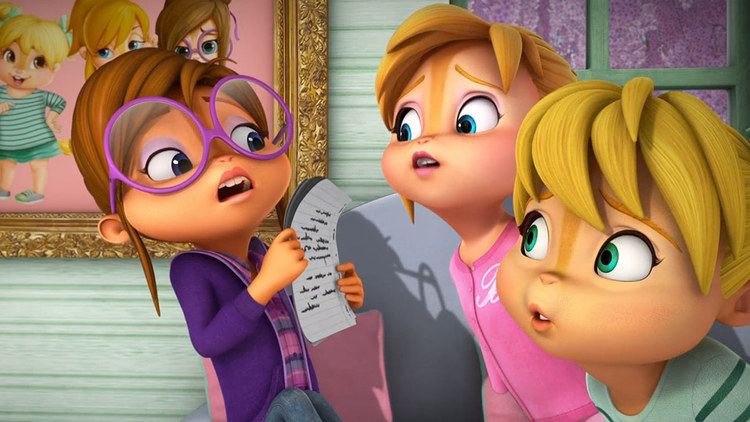 As with most previous adaptations of Alvin and the Chipmunks, the series follows Dave Seville, a bachelor who is raising three Chipmunks as his children, as well as their female counterpart friends The Chipettes. He can lose his patience sometimes, causing him to say his catchphrase to Alvin, "ALVINNN!!!". There is a song in every episode. The series takes place in modern times and discusses modern topics such as Dave's technology issues and school bullying. Others are parents embarrassing kids and parents needing dates.
Cast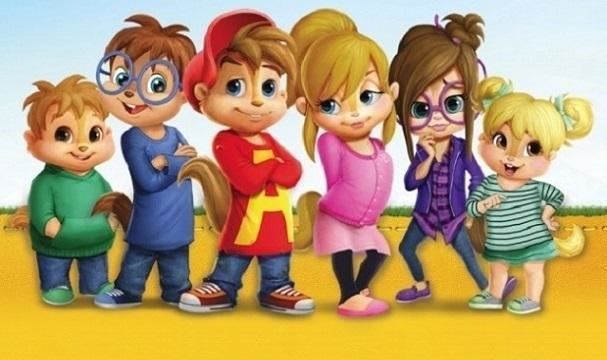 Ross Bagdasarian, Jr. as Alvin, Simon and Dave Seville
Janice Karman as Theodore, Brittany, Jeanette, Kevin (Nerdy Kid), Miss Smith, Miss Croner, Miss Miller and additional voices
Vanessa Bagdasarian as Eleanor, Lucy, Kate and additional voices
Michael Bagdasarian as Principal's husband and additional voices
Jean Ellie as Biggie Large
Brian Chambers as Derek Smalls, the Police Officer, Clyde Crashcup, Leonardo and additional voices
Edwina Jones as the Principal
Elizabeth Gomez as Julie
Production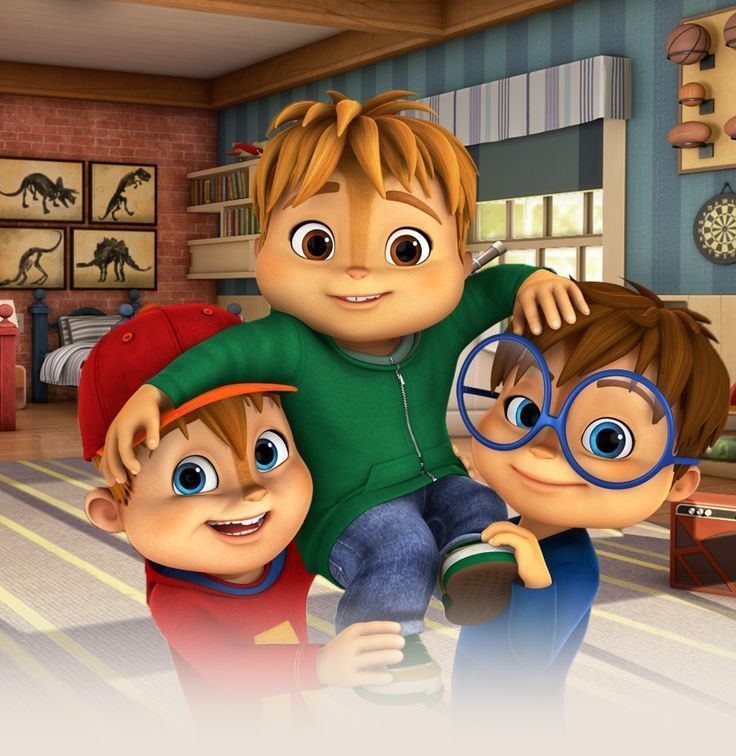 The series, originally titled The Chipmunks and Chipettes, has 104 11-minute episodes and is produced in high-definition CGI animation, with The Chipmunks and The Chipettes' new looks resembling the iMunk looks. The show serves as an update of the 1980s series utilizing the same theme song, voice actors Ross Bagdasarian, Jr. and Janice Karman, and format with each episode having a song.
The series producers are Ross Bagdasarian, Jr., Janice Karman, Sandrine Nguyen, and Boris Hertzog from the American production company Bagdasarian Productions and French Companies OuiDo! Productions and Moonscoop. OuiDo! Productions and Moonscoop handles the animation and storyboards, with Bagdasarian Productions in charge of voices and music. PGS Entertainment acquired the rights for media outside the United States and France in August 2013 and licensing and merchandising rights in May 2014. On February 24, 2014, Nickelodeon acquired all 104 episodes for all territories except Brazil. The series was put on sale at the October 2013 Mipcom and was one of the most-viewed shows there.
Broadcast
The series made its English-language debut on Nick Jr. in the United Kingdom and Ireland on April 10, 2015 and on Nick in the US on August 3. Nick Jr. in Australia and New Zealand and Nicktoons in Africa premiered the show on May 4. The Southeast Asian feed of Nickelodeon debuted the show on May 8 in Singapore and the Philippines and on May 15 in Malaysia. In English-speaking Canada, it premiered on Teletoon on September 9. In India, it debuted on Nick Jr. on May 30, 2016. It is now airing on Pop in the UK on February 1, 2016. In Indonesia, it is currently airing on MNCTV.
Home video release
Season 1 Vol. 1 was released on DVD on December 4, 2015. Season 1 Vol. 2 was released on January 26, 2016. "Alvin's Wild Adventures", was released on DVD and Blu-ray on November 10, 2015 by Bagdasarian Productions. It contains the episodes "Principal Interest", "Talking Teddy", "Mystic Mountain", "A is for Alien", "Clowning Around", "Driving Dave Crazy", and "What a Gem". "Alvin vs. Brittany", was released on DVD and Blu-Ray on March 1, 2016 by Bagdasarian Productions. It contains the episodes "Sister Act", "Albrittina", "My Sister the Weirdo", "Mister Manners", "Reality or Not", "Turf War", and "Don Juan Theodoro".
Soundtrack
On September 25, 2015, an album based on the television series was released on iTunes, Google Play, Amazon, and CD entitled We're the Chipmunks (Music From the TV Show).
References
Alvin and the Chipmunks (2015 TV series) Wikipedia
(Text) CC BY-SA