All Creatures Great and Small is a British film from 1975 (copyrighted in 1974), directed by Claude Whatham and starring Simon Ward and Anthony Hopkins as the Yorkshire vets James Herriot and Siegfried Farnon. It is based on James Herriot's first two novels, If Only They Could Talk (1970) and It Shouldn't Happen to a Vet (1972), and was given the same title as the 1972 US compilation volume of these two novels. A sequel, somewhat confusingly titled It Shouldn't Happen to a Vet although it actually covers the two following novels, Let Sleeping Vets Lie and Vet in Harness, was released in 1976.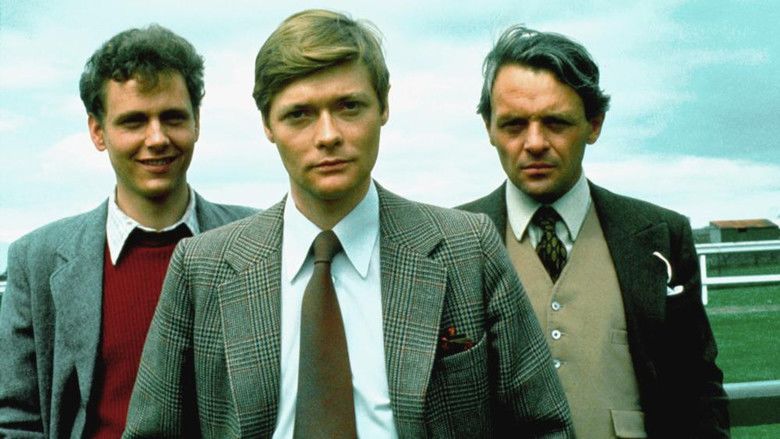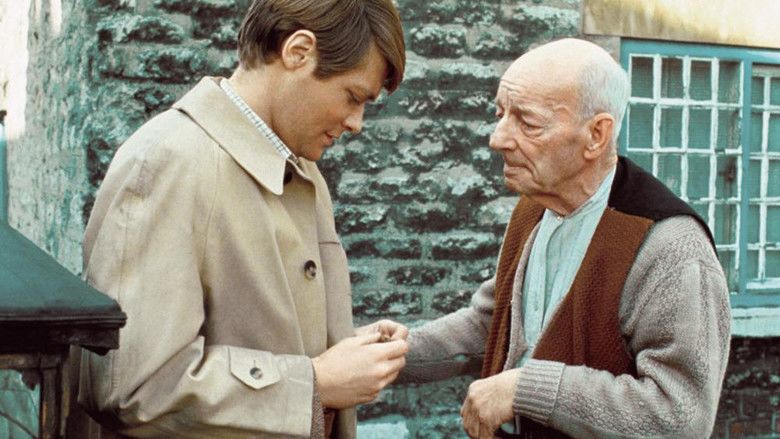 It is 1937, and newly qualified veterinarian James Herriot travels to Yorkshire to apply for the post of assistant in Siegfried Farnon's practice. He soon learns the facts of country life but struggles to overcome the prejudices of the Darrowby locals who are sceptical of the novice vet's ability. In between "cases," Herriot courts pretty farmer's daughter Helen Alderson and finally marries her.
The script by Hugh Whitemore, focused very much on James, and played down Siegfried's eccentricity; for example, a speech he makes early in the film rebuking James for refusing to attend a call during the middle of the night is delivered straight, while in the book it was highly hypocritical, as Siegfried himself had earlier told James that he was 'spoiling' the farmers by coming out at all hours.
Having passed the British censors in September 1974, the film wasn't released until 9 May 1975, when it opened in London at the small cinema Studio Two in Oxford Street. The Times' film critic David Robinson didn't like it ('All Creatures Great and Small' is so wholesome and warmhearted it makes you want to scream. not on account of these qualities in themselves, but because of the director's (Claude Whatham) inability to give them any more depth or meaning than a television series), but acknowledged that Anthony Hopkins' and Simon Ward's playing made their characters somewhat believable.
The film's incidental music was by Wilfred Josephs.
The film has been released on DVD for both Region 2 PAL and Region 1 NTSC.
A second film, It Shouldn't Happen to a Vet was released in 1976. John Alderton took over the role of James and Colin Blakely that of Siegfried, while Lisa Harrow returned as Helen. The film was directed by Eric Till from a script by Alan Plater.