Years active

2003–present







Movies and TV shows




Similar People

Phyllida Lloyd, David Frankel, Paul Potts, Fiona O'Shaughnessy, Iain Softley




Profiles



Private peaceful interview with alexandra roach george mackay
Alexandra Elizabeth Roach (born 23 August 1987) is a Welsh actress.
Contents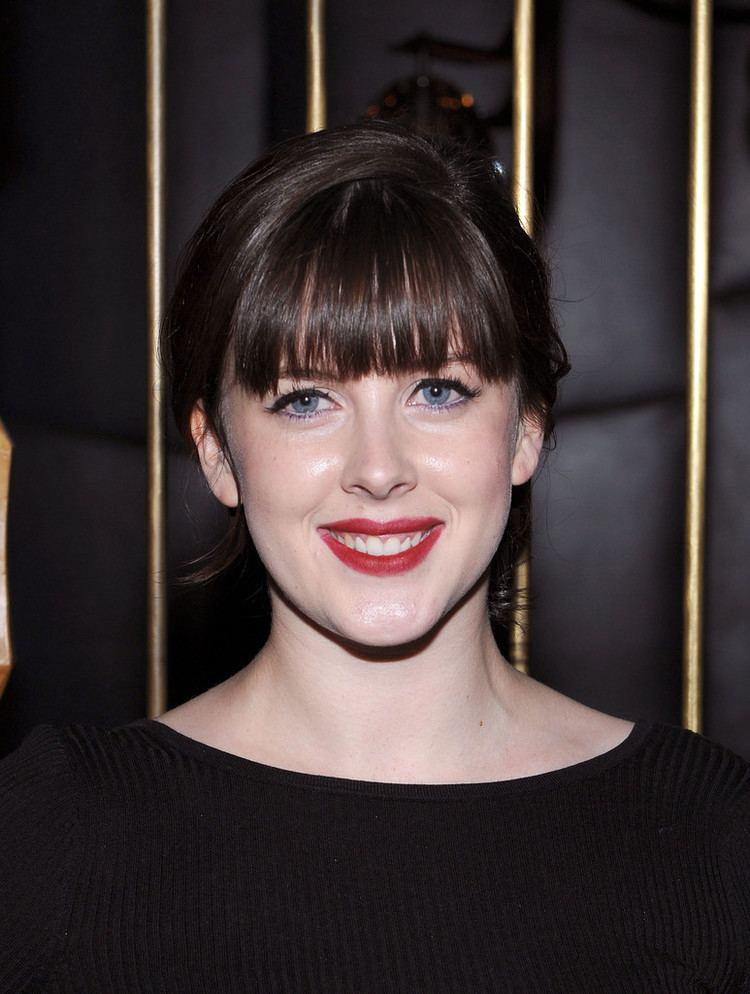 Reed co uk interview alexandra roach the fan carpet
Life and career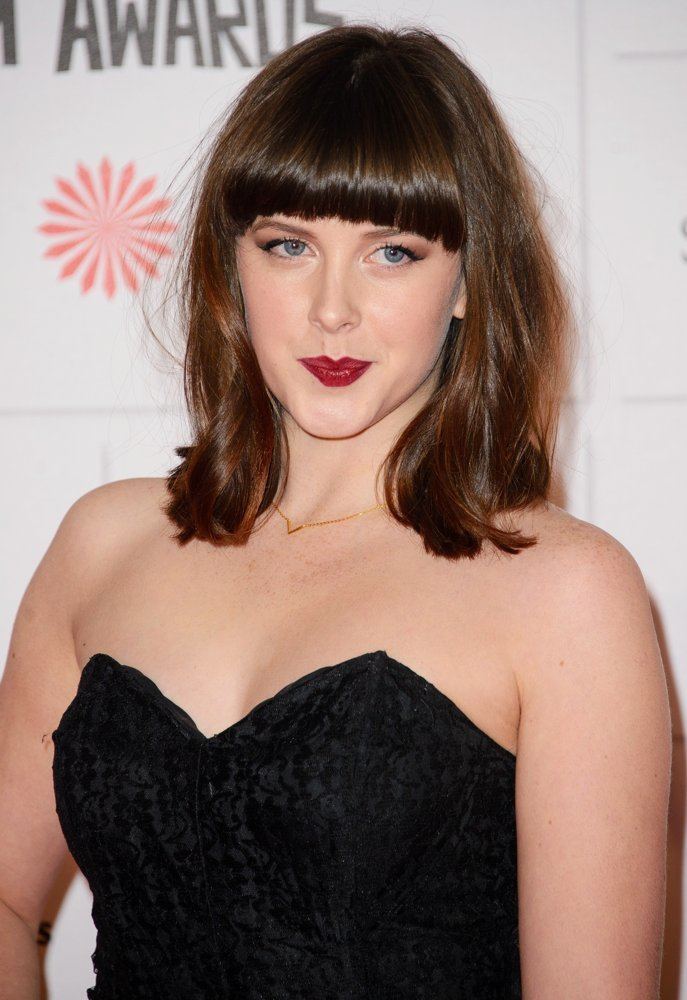 Roach was born in Ammanford, Carmarthenshire, Wales. A number of her relatives, including her father Jeff (who went on to work for the Welsh Rugby Union), her brother and her sister, were part of the police force at one point. A fluent Welsh speaker, Roach appeared in long-running television soap Pobol Y Cwm in her early teens and won Best Juvenile Actor in a Soap at the Children in Entertainment Awards. After leaving the show in 2005, she spent time with the National Youth Theatre of Wales before going on to the Royal Academy of Dramatic Art, graduating with a B.A. in acting in 2010. A number of high-profile roles followed, including Sasha in Being Human, Beth Partridge in Candy Cabs, and The Suspicions of Mr Whicher (in which she played notorious child murderer Constance Kent).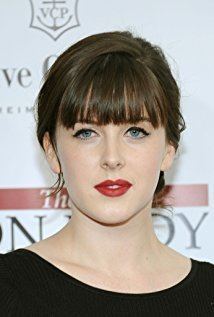 Roach starred as a young Margaret Thatcher in The Iron Lady. She appeared as Helene in Sky Comedy's Hunderby in autumn 2012. Roach has also been cast as Molly in the film adaptation of Michael Morpurgo's 2003 novel Private Peaceful. She was included on the Screen International "Stars of Tomorrow" list in 2011. In January 2013, she began starring in the British TV series Utopia.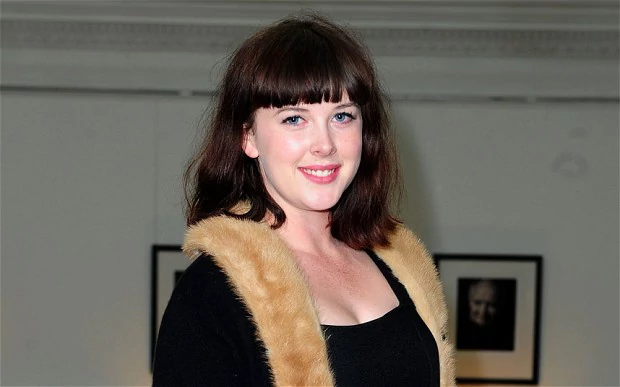 On 3 June 2013, Roach appeared in the fifth episode of new ITV comedy Vicious, as Ash's vegan girlfriend Chloe. She returned to the role for one episode in June 2015. On 8 August 2014, she appeared in the inaugural episode of the BBC comedy Walter. In 2015 she starred in the TV series No Offence as DS Joy Freers.
In 2016 she was reported as being engaged to club promoter Jack Scales. She noted that she has non-epileptic attack disorder, but chooses not to take medication for it as "it's triggered by lifestyle choices."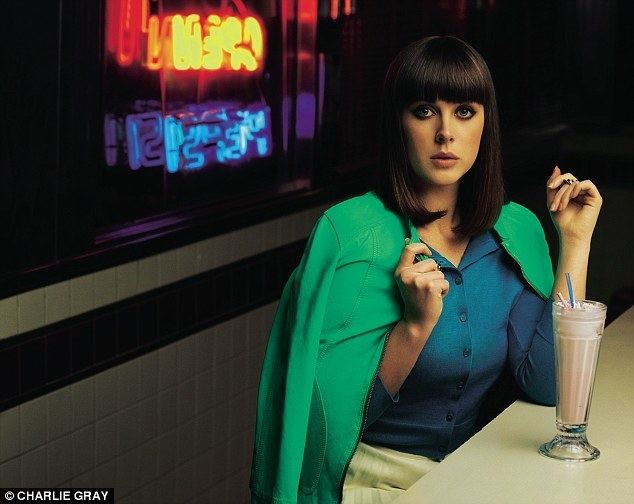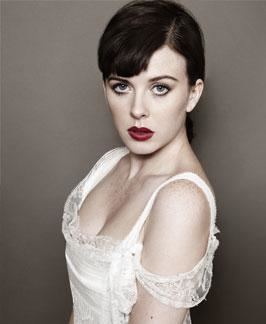 Filmography
Actress
-
Nightsleeper (TV Series) (filming)
2022
This Is Christmas
as
Amanda
2022
The Witch Farm (Podcast Series)
2022
The Light in the Hall (TV Series)
as
Cat
- Episode #1.6 (2022) - Cat
- Episode #1.5 (2022) - Cat
- Episode #1.4 (2022) - Cat
- Episode #1.3 (2022) - Cat
- Episode #1.2 (2022) - Cat
- Episode #1.1 (2022) - Cat
2022
Elden Ring (Video Game)
as
Asimi (Demo) (voice)
2021
Viewpoint (TV Mini Series)
as
Zoe Sterling
- Episode #1.5 (2021) - Zoe Sterling
- Episode #1.4 (2021) - Zoe Sterling
- Episode #1.3 (2021) - Zoe Sterling
- Episode #1.2 (2021) - Zoe Sterling
- Episode #1.1 (2021) - Zoe Sterling
2020
Zog and the Flying Doctors (TV Movie)
as
Mermaid (voice)
2020
Killing Eve (TV Series)
as
Rhian
- Are You Leading or Am I? (2020) - Rhian
- Beautiful Monster (2020) - Rhian
2020
Death in Paradise (TV Series)
as
Bethan Miller
- Murder on Mosquito Island (2020) - Bethan Miller
2019
The Man (TV Mini Series)
as
Jess
- Episode #1.3 (2019) - Jess
- Episode #1.2 (2019) - Jess
- Episode #1.1 (2019) - Jess
2019
Sanditon (TV Series)
as
Diana Parker
- Episode #1.8 (2019) - Diana Parker
- Episode #1.7 (2019) - Diana Parker
- Episode #1.5 (2019) - Diana Parker
- Episode #1.4 (2019) - Diana Parker
- Episode #1.3 (2019) - Diana Parker
- Episode #1.2 (2019) - Diana Parker
- Episode #1.1 (2019) - Diana Parker
2018
Hold the Sunset (TV Series)
as
Felicity
- The Lemming Family (2019) - Felicity
- Roger the Carer (2018) - Felicity
2019
Dance of Death: Du Lac & Fey (Video Game)
as
Mary Kelly (voice)
2019
The Kid Who Would Be King
as
Miss Foster
2015
No Offence (TV Series)
as
DS Joy Freers
- Assassination Attempt (2018) - DS Joy Freers
2018
On the Edge (TV Mini Series)
as
Becca
- That Girl (2018) - Becca
2018
That Girl (TV Movie)
as
Becca
2017
Black Mirror (TV Series)
as
Carrie
- Black Museum (2017) - Carrie
2017
Inside No. 9 (TV Series)
as
Nina
- The Riddle of the Sphinx (2017) - Nina
2016
Pregnant Pause (Short)
as
Steph
2016
The Huntsman: Winter's War
as
Doreena
2012
Hunderby (TV Series)
as
Helene
- Episode #2.2 (2015) - Helene
- Episode #2.1 (2015) - Helene
- Episode #1.8 (2012) - Helene
- Episode #1.7 (2012) - Helene
- Episode #1.6 (2012) - Helene
- Episode #1.5 (2012) - Helene
- Episode #1.4 (2012) - Helene
- Episode #1.3 (2012) - Helene
- Episode #1.2 (2012) - Helene
- Episode #1.1 (2012) - Helene
2013
Vicious (TV Series)
as
Chloe
- Stag Do (2015) - Chloe
- Dinner Party (2013) - Chloe
2014
Testament of Youth
as
Winifred Holtby
2014
Crackanory (TV Series)
as
Montserrat Bligh
- Man's Best Friend & Return to Sender (2014) - Montserrat Bligh
2013
Utopia (TV Series)
as
Becky
2014
Walter (TV Movie)
as
DS Anne Hopkins
2014
Under Milk Wood (TV Movie)
as
Mae Rose Cottage
2013
The Thirteenth Tale (TV Movie)
as
Hester Barrow
2013
That Night (Short)
as
Girl
2013
Trap for Cinderella
as
Do
2012
How to Behave (Short)
as
Modern Day Woman
2012
Private Peaceful
as
Molly Monks
2012
Anna Karenina
as
Countess Nordston
2012
Loserville (TV Movie)
as
Kathryn
2012
Night of the Loving Dead (Short)
as
Felicity
2011
The Iron Lady
as
Young Margaret Thatcher
2011
New Tricks (TV Series)
as
Nina Ward
- Moving Target (2011) - Nina Ward
2011
The Suspicions of Mr Whicher (TV Series)
as
Constance Kent
- The Suspicions of Mr Whicher: The Murder at Road Hill House (2011) - Constance Kent
2011
Candy Cabs (TV Series)
as
Beth Partridge
- Episode #1.3 (2011) - Beth Partridge
- Episode #1.2 (2011) - Beth Partridge
- Episode #1.1 (2011) - Beth Partridge
2011
Being Human (TV Series)
as
Sasha
- Type 4 (2011) - Sasha
2010
The IT Crowd (TV Series)
as
Stenographer
- Reynholm vs Reynholm (2010) - Stenographer
Writer
2013
That Night (Short) (written by)
Soundtrack
2015
No Offence (TV Series) (1 episode)
- Episode #1.6 (2015) - ("Gonna Fly Now", uncredited)
Thanks
2011
The Meeting Place (Short) (very special thanks)
Self
2021
Inside KFC: Fast Food Secrets (TV Movie documentary)
as
Self - Narrator (voice)
2014
Sunday Brunch (TV Series)
as
Self - Guest
- Episode #10.9 (2021) - Self - Guest
- Episode #2.52 (2014) - Self - Guest
2020
Inside KFC at Christmas (TV Movie documentary)
as
Self - Narrator (voice)
2017
The Into Film Awards 2017 (TV Special)
as
Self
2016
Winter's Vistas: The Making of The Huntsman: Winter's War (Video documentary short)
as
Self - Doreena
2015
Alan Carr: Chatty Man (TV Series)
as
Self - Guest
- Episode #14.7 (2015) - Self - Guest
2014
Weekend Kitchen with Waitrose (TV Series)
as
Self
- Episode #1.11 (2014) - Self
2011
The Iron Lady: Young Margaret (Video documentary short)
as
Self / Young Margaret
2011
Daybreak (TV Series)
as
Self
- Episode dated 21 April 2011 (2011) - Self
Archive Footage
2011
The Iron Lady: Colours, Costume and Character (Video documentary short)
as
Young Margaret Thatcher (uncredited)
2011
The Iron Lady: From Script to Screen (Video documentary short)
as
Young Margaret Thatcher (uncredited)
2011
The Iron Lady: House of Commons (Video documentary short)
as
Young Margaret Thatcher (uncredited)
2011
The Iron Lady: John Campbell on Thatcher (Video documentary short)
as
Young Margaret Thatcher (uncredited)
2011
The Iron Lady: Love Denis (Video documentary short)
as
Young Margaret Thatcher (uncredited)
2011
The Iron Lady: Meet the Politicians (Video documentary short)
as
Young Margaret Thatcher (uncredited)
References
Alexandra Roach Wikipedia
(Text) CC BY-SA