Nationality

Naturalized Czech




Name

Alexandr Onishenko





Role

Artist




Known for

Painting









Born

1957

Chernigov, Ukraine




Awards

Franz Kafka Prize, The Masaryk Academy of Sciences Award




Education

Taras Shevchenko National University of Kyiv
Art jam session alexandr onishenko prof yusof ghani
Alexandr Onishenko is an artist based in Prague, Czech Republic. Well known for his vibrant impressionist paintings, his work is exhibited throughout Europe and the United States.
Contents
Alexandr onishenko new impressionism short movie watch in hd
Life and career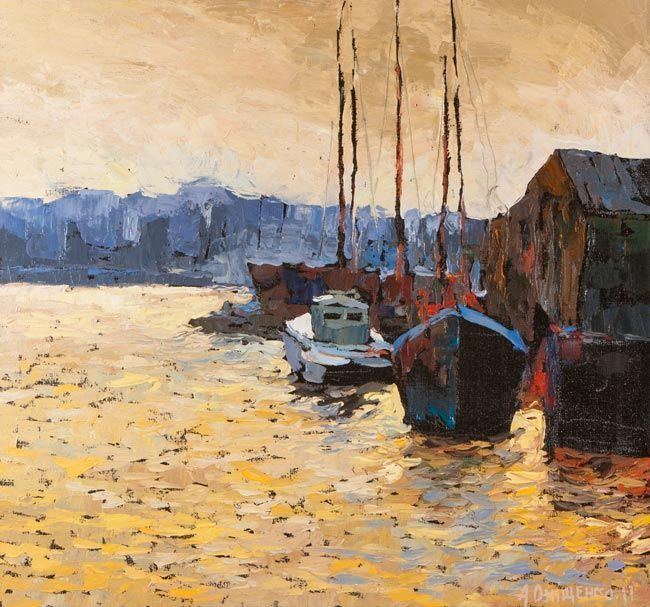 Alexandr Onishenko was born in 1957 in Chernihiv (also referred to as Chernigov, Ukrainian) the capital of the Ukrainian province of Chernihiv Oblast. His artistic studies were encouraged and supported from an early age by his father. In 1979, he graduated from the Institute of Art in Kiev and became a member of the Russian Art Union.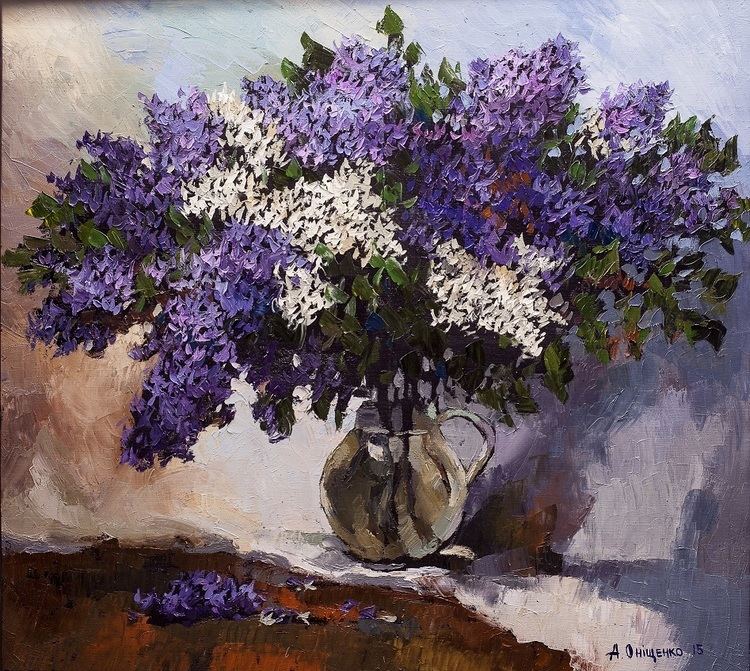 State regulation of the arts under the Soviet Union encouraged Onishenko and many other young artists to rebel and form an illegal artists' collective, which was housed in the Yeletsky Monastery.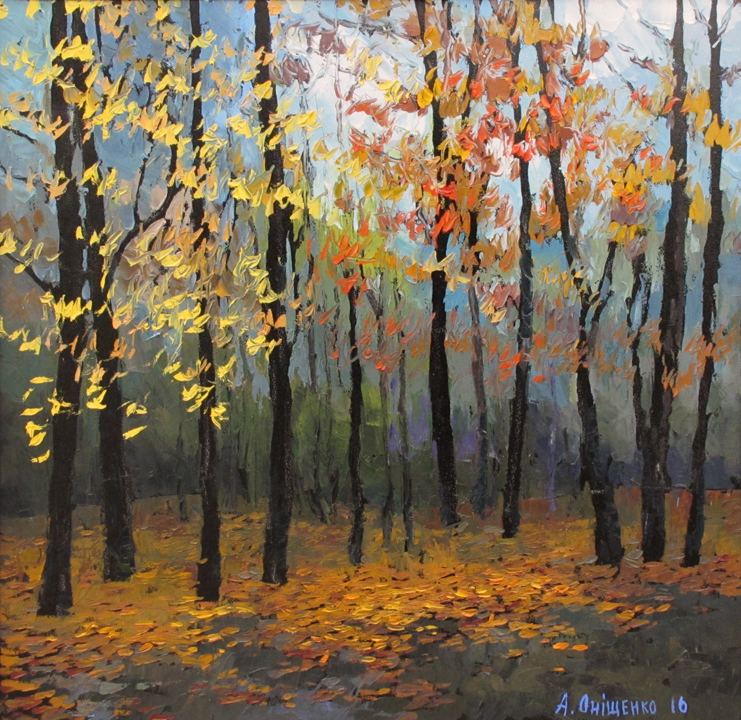 In 1981, Onishenko and several companions moved to the Tevriz district of the Omsk Provence in Siberia. After six years of "self-exile", he returned to the Ukraine in 1987. Fleeing the increasing political turmoil in the years just before the fall of the Soviet Union, Onishenko moved to Yugoslavia briefly before settling in Prague, Czech Republic in 1991.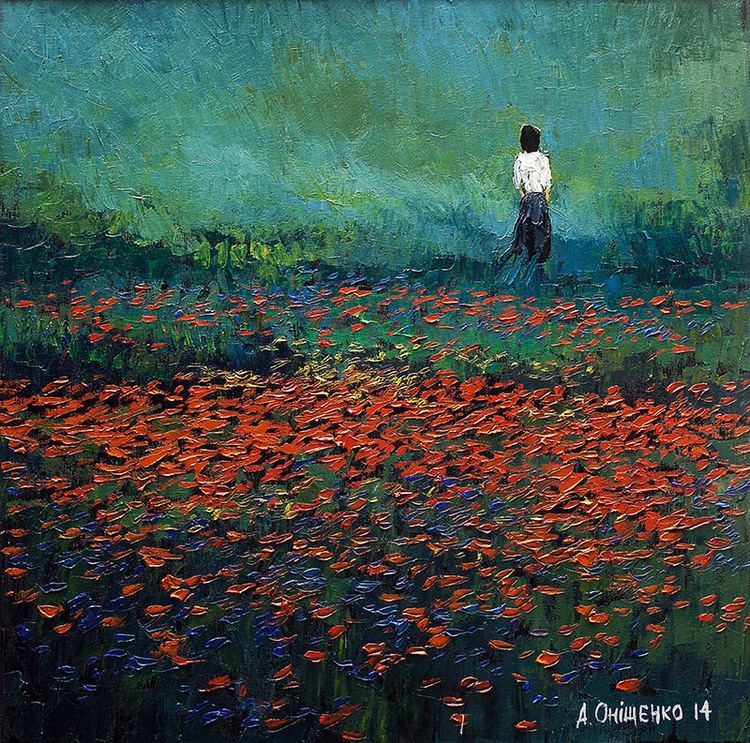 After years of painting on the famous Charles Bridge, Onishenko met with such success that he opened his own gallery in 1994 (Galerie Jakubska) in Prague's Old Town.
Onishenko presently resides in Prague and has become one the city's most accomplished artists receiving both the Franz Kafka Prize and the Masaryk Academy of Sciences Award.
Artwork
The signatures style of Alexandr Onishenko's Impressionism work includes exclusive use of the palette knife and painting on black canvases. The artist's description of his own work as "New Impressionism" is not to be confused with the pointillism of Neo-Impressionism. Its own distinction lies in the use of a traditional impasto painting technique wherein paint is applied in heavy, textured quantity and sometimes even mixed directly on the surface of the canvas, while at the same time Onishenko departs dramatically from traditional Impressionism by beginning on a pitch-black surface. This reversal of the painting process - moving from darkness to light - brings with it the high level of contrast and vibrancy of color that the artist's paintings are known for.
Alexandr Onishenko portrays a wide variety of subjects in his work. Still Lives, nudes, land and cityscapes are all well represented in his portfolio, but over the years one of his most famous motifs has remained his bird's-eye perspective paintings of the rooftops of Prague. He is very well traveled and continues to be inspired in his work even years after visiting a new location.
Selected Solo Exhibitions
2013
Hayden-Hays Gallery, Colorado Springs (USA)
The LaLit New Delhi Art Gallery, New Delhi (India)
Group Exhibition THETA Art of Malaysia & Alexandr Onishenko, Prague (CZE)
Under patronage of Embassy of Malaysia & Malaysian Cultural Heritage Foundation 2012
Hayden-Hays Gallery, Colorado Springs (USA)
2011
Sounds of Light, 38 Devonshire, London, GBR
2010
Hayden-Hays Gallery, Colorado Springs, CO, USA
Scandinavian Premiere, Quality Spa and Resort, Stromstad, Sweden
Radniční sklípek, Liberec, Czech Republic
2009
The Smithfield Gallery, London, UK
Municipal House Foyer, Liberec, Czech Republic
Sounds of Light, The Royal Institute of British Architects, London, UK
New Paintings, Galerie Eraunsia, Saint-Jean-de-Luz, France
2008
The Smithfield Gallery, London, UK
2007
Langham Fine Art Gallery, Suffolk, UK
Výtvarná scéna 2007 Carolinum, Prague, Czech Republic
Ve Věži Gallery, Mělník, Czech Republic
Reproductions & Photographs, Divadlo v Ostrave, Ostrava, Czech Republic
2006
Langham Fine Art Gallery, Suffolk, UK
2005
Ve Věži Gallery, Mělník, Czech Republic
2004
Belgyogyaszati Klinika, Budapest, Hungary
2003
Centre Culturel De La Visitation, Périgueux, France
Le secret de la Toile Noire, Le Chartrier Cour du Chateau, Bricquebec France
1999
Park Avenue Atrium, New York, USA
1998
Art-Manezh – 98 Exhibition, Moscow, Russia
Exhibition Hall, Horazdovice, Czech Republic
1997
Ve Věži Gallery, Mělník, Czech Republic
1994
Borowian Gallery, Munich, Germany
Galerie d'Art Llahi 2, Rússia a Andorra, La Vela Andorra, Andorra
1991
La Ambiente Gallery, Wolfsburg, Germany
Borowian Gallery, Munich, Germany
1989
Varna, Bulgaria
References
Alexandr Onishenko Wikipedia
(Text) CC BY-SA