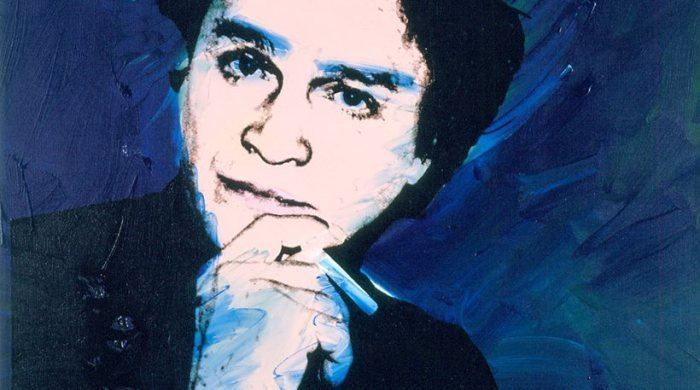 He was born in Alexandria, Egypt, on March 25, 1907, to Andreas and Persephone Coutsoudis. In 1924, he went to Berlin as a pianist, but soon started studying ballet. He fled to Paris during Hitler's rise to power in the 1930s where he continued to study dance and socialized with artists such as Jean Cocteau, Giorgio de Chirico, Georges Braque, Pablo Picasso, Man Ray, René Magritte and Max Ernst. There he bought his first work of art. As a dancer he toured extensively in Europe, the United States and Latin America with Theodora Roosevelt and later with the company formed by the Marquis George de Cuevas.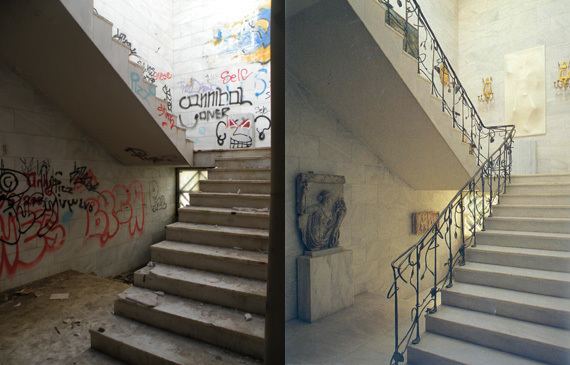 In 1944, he gave up ballet after an injury and got involved with the art world. In New York, he became the director of the Hugo Gallery, founded in 1944 by Robert Rothschild, Elizabeth Arden and Maria dei Principi Ruspoli Hugo. There, Andy Warhol had his first solo exhibition Fifteen Drawings Based on the Writings of Truman Capote (June 16 – July 3, 1952)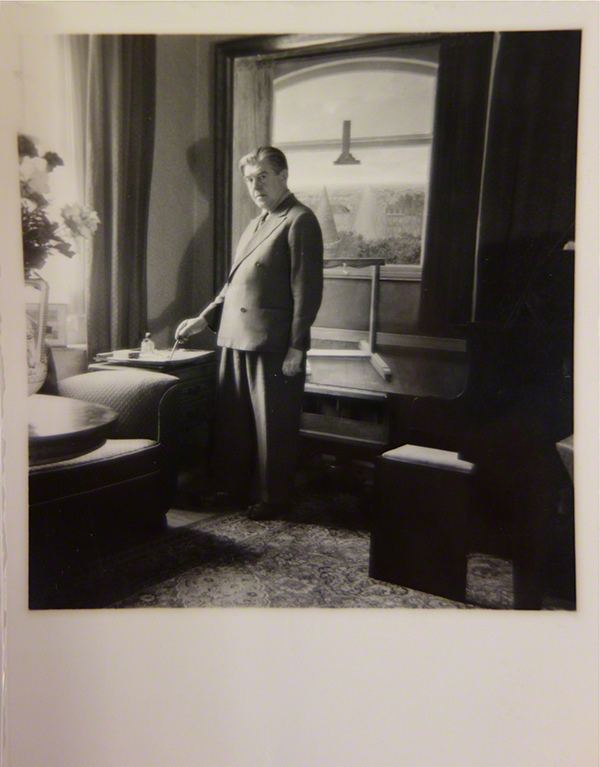 After working at the Hugo Gallery, he founded the Jackson-Iolas Gallery in 1955 with former dancer, Brooks Jackson and later opened and operated a chain of art galleries under his own name in New York, Paris, Milan, Rome (Galleria Iolas-Galatea), Geneva (Galerie Iolas-Engelberts), Madrid (Galería Iolas-Velasco) and Athens (Iolas-Zoumboulakis Gallery).
Alexander Iolas represented many artists in his galleries, among them Andy Warhol, René Magritte, Roberto Matta, Ed Ruscha, Jean Tinguely, Joseph Cornell, Yves Klein, Jannis Kounellis, Takis, Victor Brauner, Jules Olitski, and Niki de Saint-Phalle. In promoting work that initially found few to favor it, he was able to reassure potential clients with his irresistible and often mischievous charm, dazzle them with his flamboyant personality and often sensational mode of dress.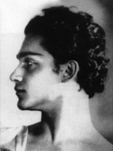 Known primarily for his exclusive representation of the major European Surrealists in the United States- primarily Max Ernst and René Magritte - Alexander Iolas helped to form more than one important collection. In particular, John de Menil and Dominique de Menil, founders of the Menil Collection, retained him as one of their three art consultants, along with Father Marie-Alain Couturier and Jermayne MacAgy.
In 1972, Iolas took over Carla Lavatelli's studio at 75th Street and 1st Ave. in New York for an exhibition. It was the first exhibition by a dealer at an artist's studio.
In 1976, he closed all his galleries except the one in New York after the death of Max Ernst, in order to keep a promise he had made to the artist.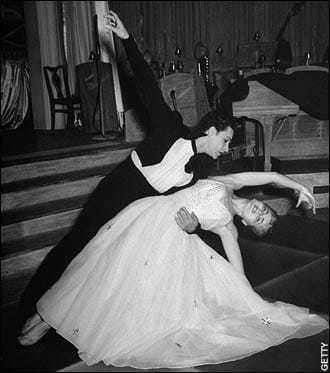 In 1984, Alexander Iolas commissioned Andy Warhol to create a group of works based on Leonardo da Vinci's The Last Supper for an exhibition space in the Palazzo Stelline in Milan, located across the street from Santa Maria delle Grazie, home of Leonardo's masterpiece. Warhol exceeded the demands of the commission and produced more than 100 variations on the theme.
From early 1965, Alexander Iolas started traveling to Greece. Extending his activities there, he contributed to the opening of some galleries in Athens, like the Iolas-Zoumboulakis gallery and the Bernier Gallery. He also inspired the founding of the Macedonian Museum of Contemporary Art in Thessaloniki to which he donated a large number of art works from his collection. He is still listed as the Museum's 'great benefactor'.
In 1983, he was accused by a former employee of "antiquities smuggling, drug peddling, and the prostitution of young men"- but never charged, accusations that were circulated by the Greek tabloid newspaper, Avriani causing a scandal. In 1984, he was investigated for antiquities smuggling and subsequently charged. The charges were cleared only posthumously.
He died of AIDS at Cornell Medical Center in New York City on Monday, June 8, 1987.
38°1′2.7″N 23°50′8.7″E From 1951 until 1972, Iolas built a 1300 square meter villa on a 7000 square meter lot in Agia Paraskevi, a suburb of Athens There he stored and exhibited his art collection with the idea that one day it would become the "Alexander Iolas Museum".
When he died in 1987, his sister, Niki Stifel, and his previously deceased brother's daughter, Eleni Koutsoudi-Iola became the heirs to his estate. His villa was sold to a real estate developer, but construction plans were held up by the Ministry of Culture that marked it as a site of Greek cultural heritage. Plans to transform his collection into the envisioned museum never were acted upon by the Greek government. As a result the collection was looted and the villa has been vandalized extensively.
The present condition of the Villa Iolas has been a recurring issue in the Greek Parliament, the local Municipality and the Greek newspapers, but also a subject and study-case for artistic and architectural projects.
Villa Iolas was listed in 1998 as a historic monument by the Greek Ministry of Culture, two years later was designated the site for exclusively public cultural activities and recently the re-selling of the estate has been blocked. The Greek State has not expropriated the Villa, however. Regarding the derelict state of the Villa Iolas, questions have been raised by members of the Greek Parliament: Maria Damanaki, Stavros Benos, Fotis Kouvelis and Kyriakos Mitsotakis.
Although the Greek State has agreed on the acquisition of the Villa Iolas from its current owner, this has still not occurred, most likely due to the current dire condition of the Greek budget.