Citizenship

American, Irish




Role

Journalist




Name

Alexander Cockburn





Family

Claud Cockburn




Occupation

journalist, author




Children

Daisy Cockburn







Full Name

Alexander Claud Cockburn




Born

6 June 1941 (

1941-06-06

)

Scotland




Notable credit(s)

CounterPunch, The Nation, Wall Street Journal, Los Angeles Times




Relatives

Andrew Cockburn, Patrick Cockburn, Olivia Wilde, Stephanie Flanders




Died

July 21, 2012, Nidda, Germany




Spouse

Emma Tennant (m. 1968–1973)




Books

A Colossal Wreck: A Road Trip, Whiteout, Corruptions of empire, The Politics of Anti‑Semitism, Washington Babylon




Similar People

Jeffrey St Clair, Claud Cockburn, Andrew Cockburn, Patrick Cockburn, Sarah Caudwell
Alexander Cockburn dumps on nuke loving greens and man made global warming
Alexander Claud Cockburn ( ; 6 June 1941 – 21 July 2012) was an Irish-American political journalist and writer. Cockburn was brought up by British parents in Ireland but had lived and worked in the United States since 1972. Together with Jeffrey St. Clair, he edited the political newsletter CounterPunch. Cockburn also wrote the "Beat the Devil" column for The Nation as well as one for The Week in London, syndicated by Creators Syndicate.
Contents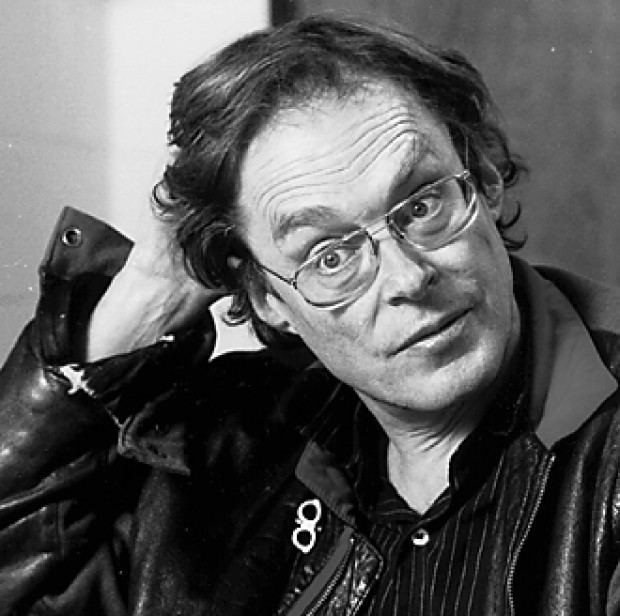 Remembering alexander cockburn
Early life
Born in Scotland, Alexander Cockburn grew up in Youghal, County Cork, Ireland. He was the eldest son of the former Communist author and journalist, Claud Cockburn, by his third wife, Patricia Byron, née Arbuthnot (who also wrote an autobiography, Figure of Eight). His ancestral family included Sir George Cockburn, 10th Baronet, who was responsible for burning down Washington in the War of 1812. He had two younger brothers, Andrew Cockburn and Patrick Cockburn, who are also journalists. His half-sister, the barrister and mystery writer Sarah Caudwell, died in 2000. In addition, journalists Laura Flanders and Stephanie Flanders are his half-nieces, daughters of his half-sister Claudia Cockburn and her husband Michael Flanders. Actress Olivia Wilde is his niece, daughter of his brother Andrew Cockburn.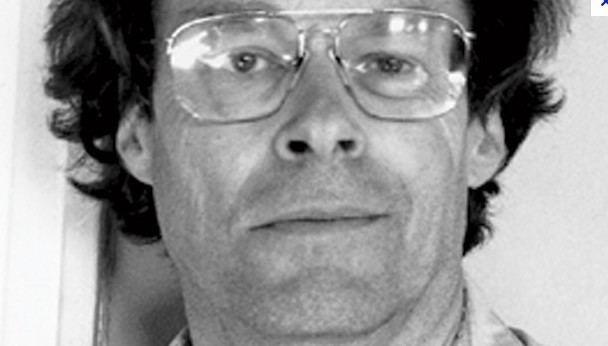 Cockburn grew up between his family home in Ireland and Glenalmond College, an independent boys' boarding school, in Perthshire, Scotland, where his brothers Patrick and Andrew were also educated. It was at Glenalmond that he recalls being bullied for being Irish, because Ireland was neutral during WWII. It was partly this experience which led Cockburn to choose Irish citizenship over British citizenship. He went on to study English at Keble College, University of Oxford.
Writing in London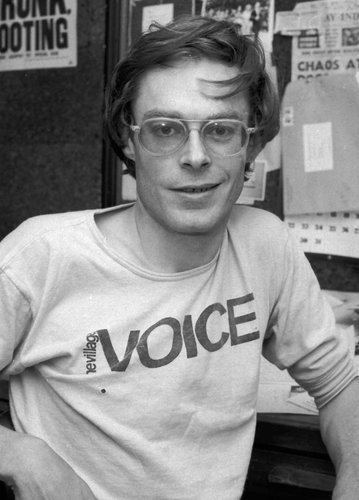 It was at Oxford and the circles he mixed in thereafter that Cockburn became good friends with Robin Blackburn, as well as other left-wing writers like Tariq Ali, Tom Nairn, and Perry Anderson. Cockburn graduated in 1963 and worked in London as a journalist associated with the New Left Review. Alexander helped in the early re-shaping of New Left Review, joining the editorial committee and becoming managing editor in 1966, while he held a job as an assistant editor at the Times Literary Supplement and moved to the New Statesman in 1967.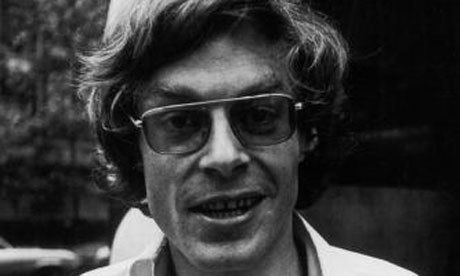 His early published work was as a co-editor to his friend Robin Blackburn, together they first worked on The Incompatibles: Trade Union Militancy and the Consensus (1967). In Blackburn's words the first project "brought together trade-union organizers, leftwing journalists including Paul Foot, Marxist economists and two liberals—Michael Frayn and Philip Toynbee—who mocked the demonization of union activists by Labour as well as Conservative pundits." Looking back Blackburn writes "Sales were reasonable, not amazing; but the book did register a syndicalist militancy that was to upset three British governments, those of Wilson, Heath and Callaghan." The second jointly edited collection was Student Power: Problems, Diagnosis, Action (1969), which compiled contributions from such figures as Herbert Marcuse, Perry Anderson, and Tom Nairn. It sold 75,000 copies. It covered the student occupations of the late 1960s, which had just peaked in Paris in 1968.
On 30 October 1968, Cockburn published a letter to The Times defending British socialists who were marching against the Vietnam War against the newspaper's criticism.
Around the same time Alexander married the writer Emma Tennant in December 1968 and they had one daughter Daisy Alice Cockburn in February 1969. Cockburn and Tennant divorced in 1973.
American writing career
Alexander Cockburn moved to the US in 1972 and once there he set himself up as a journalist. He would become close friends with Noam Chomsky, Edward Said, Israel Shahak, Andrew Kopkind, and Saul Landau, among others. Cockburn wrote for many publications, including The New York Review of Books, Esquire, and Harper's. From 1973 to 1983 he was a writer with The Village Voice, originating its longstanding "Press Clips" column, in his time there he interviewed Rupert Murdoch after a struggle over the ownership of The Voice culminated in Murdoch buying the paper. James Ridgeway later noted "Murdoch, when he owned the Voice, was said to gag on some of Alex's pointed epithets, but he never did anything about it. He actually had us both to lunch and offered us a column." Cockburn went on to write Idle Passion: Chess and the Dance of Death (1975) as a class history of chess, and a lot of "bogus Freudian stuff", as he would later put it, in a critical evaluation of the claims made for chess. In the late 1970s Cockburn and Ridgeway wrote Political Ecology in which they went through numerous areas of US domestic policy, whether it was housing or agriculture, critically examining each topic, making proposals to adjust policy.
Cockburn was later suspended, as The Voice stated, for "accepting a $10,000 grant from an Arab studies organization in 1982". His defenders charge that his criticism of Israeli government policies was behind the firing. In 1984 Cockburn found a regular position at The Nation with a column called "Beat the Devil" after the title of the novel written by his father. He went on to write columns for the New York Press, the LA Times, and the New Statesman. Cockburn was also a regular contributor to the Anderson Valley Advertiser and later The Week. He was not afraid to write for newspapers which took a conservative editorial standpoint, such as The Wall Street Journal for which Cockburn wrote for 10 years, even becoming a columnist for Chronicles in 2009.
As an author of around twenty books Alexander Cockburn produced work covering an array of different areas and with many fellow writers. In 1987 Cockburn completed what would be the first of a series of books composed of columns, diary entries, letters, and essays from 1976 over the preceding decade. It was called Corruptions of Empire (1988) and its cover featured a portrayal of Admiral George Cockburn torching the White House with slaves escaping. To follow up Cockburn published The Golden Age Is In Us: Journeys and Encounters (1995) in the much the same mode combining diary entries with columns, essays, and letters even including hate mail. The last collection in this series was A Colossal Wreck: A Road Trip Through Political Scandal, Corruption, and American Culture (2013), which was published posthumously, and he only completed it days before his death.
Cockburn was a permanent resident of the United States since 1973 as an Irish citizen. He became a US citizen in 2009. He lived in New York City for many years, before moving to Petrolia in Humboldt County in northern California in 1992.
CounterPunch
In 1993 Ken Silverstein set out to establish a newsletter upon moving to Washington from Brazil and Alexander Cockburn and Jeffrey St. Clair were soon on board. The aim was a newsletter capable of "muckraking with a radical attitude" drawing on inspiration from Edward Abbey, Peter Maurin, and Ammon Hennacy, as well as the left-wing populist newsletter Appeal to Reason. The end result was CounterPunch. It was first a printed newsletter until 1998 when Cockburn and St. Clair took CounterPunch online. By that time Silverstein had moved on, leaving Cockburn and St. Clair to co-edit the newsletter from 1996 until Cockburn's death in 2012.
The newsletter drew in contributions from people of a variety of viewpoints, including but not limited to: Robert Fisk, Edward Said, Tim Wise, Ralph Nader, John Pilger, Tariq Ali, Uri Avnery, Norman Finkelstein, Noam Chomsky, Ward Churchill, Gail Dines, Diana Johnstone, Noel Ignatiev, Saul Landau, Vijay Prashad, Cynthia McKinney, Doug Henwood, Israel Shamir, Jonathan Cook, and even Fidel Castro. Importantly the site has never sought to avoid taking on writing from writers of right-wing, libertarian, and populist perspectives. Key examples are Paul Craig Roberts, Dean Baker, and William Lind.
By 2007 CounterPunch had become one of the biggest websites on the English-speaking Left with "around 3 million unique hits a month" according to Cockburn.
Political views and activities
As a writer Cockburn was a lifelong leftist and was one of the very few journalists in the US to identify openly as a Marxist, socialist, and in later years, an anarchist. Although, Cockburn was hardly predictable in his writing and tended to take controversial positions there were a number of consistent themes in his political writing, among them:
Outspoken criticism of U.S. foreign policy, from its policies in Central America in the 1980s, including the Iran–Contra affair, to the First Gulf War in 1991, the Kosovo War in 1999, and the U.S. invasion of Afghanistan in 2001 and 2003 invasion of Iraq.
Criticism of the government of Israel based on its treatment of the Palestinians, critical of the use of the label 'anti-Semite' as a slur against Israel's critics, and very much committed to a binational solution to the conflict.
Calls for political reform in the United States, mostly focused on criticizing the Democratic Party for failing to provide a progressive alternative to the Republican Party, as well as strong support for Ralph Nader's presidential candidacies in the 2000 and 2004 elections.
Contempt for the mainstream liberal establishment, in particular for public figures who, in his view, gain mainstream respectability by criticizing those to their left; targets have included The New York Times, President Barack Obama, Senator Bernie Sanders, the late academic Irving Howe, and some of his colleagues at The Nation, including Marc Cooper, David Corn and Eric Alterman. Cockburn was also highly critical of his former friend and colleague, Christopher Hitchens.
Criticism of conspiracism, particularly with regard to 9/11 as well as around the assassination of JFK.
At times acerbic, Cockburn could also be gently and humorously ironic, once declaring Gerald Ford America's greatest president for "doing the least damage" and praising the Lewinsky scandal's entertainment value. In the same vein, he has also expressed his admiration for the beauty of both Tipper Gore and Laura Bush. His nudge-nudge, wink-wink brand of humor is demonstrated in his response to a question asking for a comparison between George W. Bush and Napoleon. He replied that he wasn't sure about Bush as Napoleon, "though surely Josephine's heart beats beneath Laura's delicious bosom".
Anti-war positions
In a January 1980, Village Voice column, Cockburn criticised the US media's coverage of the Soviet Invasion of Afghanistan, and described Afghanistan as "An unspeakable country filled with unspeakable people, sheepshaggers and smugglers...I yield to none in my sympathy to those prostrate beneath the Russian jackboot, but if ever a country deserved rape it's Afghanistan." In an interview with C-SPAN in 1987 Cockburn was questioned by a caller on this statement and he explained that "it was a part of a satirical piece which was tasteless." He went on to say "I would ask you to look at some of the Mujahideen and how they treat women. They have virtual slavery of women. They are in favour of the bride price. And I think a lot of people don't have a slightest of idea of social conditions in Afghanistan." When asked about the same article on Afghanistan in 1995, Cockburn stated "I shouldn't have written it...it was a joke". He later became an opponent of the 2001 US invasion of Afghanistan.
On July 3, 1988 the USS Vincennes shot down Iran Air Flight 655 killing 290 passengers and Cockburn set out to cover the story with Ken Silverstein. The Pentagon claimed that the incident came about because the USS Vincennes misidentified the Airbus A300 for an F-14 Tomcat about to attack. Cockburn challenged this account in his Wall Street Journal column. Later, Alexander and Ken Silverstein would research and co-author an article on the incident for Harper's Magazine in September 1988. The Harper's piece concluded "A pair of binoculars could have told the officers of the Vincennes what was flying overhead. But binoculars don't cost half a billion dollars. The more complex the weaponry, the deeper the pork barrel and the more swollen the bottom line."
Cockburn denounced the economic and political sanctions imposed on the Iraqi government by the United Nations, but Cockburn was more aggressive than most in his criticisms of American and British actions during the 12 years between the formal resolution of the Persian Gulf War and the 2003 invasion. In a column published in 2000, Cockburn averred that the economic embargo imposed upon Iraq was "demonically designed to prompt gnawing, endless suffering throughout Iraq's social economy". In the same column, Cockburn concluded that every major Republican or Democratic nominee running in the 2000 presidential election was supportive of Iraq sanctions, and was therefore complicit in mass murder.
At times Cockburn displayed prescience in his writing. On 12 September 2001, he wrote "The targets abroad will be all the usual suspects: rogue states (most of which, like the Taliban or Saddam Hussein, started off as creatures of US intelligence). The target at home will be the Bill of Rights." Cockburn went on to join the opposition to the 2003 invasion and subsequent occupation of Iraq by American, British and other national military forces (the self-described "Coalition of the Willing"). He forged alliances with libertarians and others concerned by the USA Patriot Act. In the wake of the capture of Saddam Hussein, Cockburn penned a column entitled "How to kill Saddam", in which he argued that the ensuing trial of Hussein would be a sham, conducted by a "kangaroo court", and that Hussein's conviction and ultimate execution were foregone conclusions.
Conspiracy theories
Alexander Cockburn was an opponent of conspiracism and particularly in regard to the 9/11 conspiracy theories interpreted its rise as a sign of the decline of the American Left. At CounterPunch Cockburn and St. Clair ran articles by Manual Garcia, a physicist, on the events of September 11, 2001, challenging the conspiracy theories that have been circling since the attacks.
In an interview with Tao Ruspoli, Cockburn said, "No doubt about it, since I got here in the early 70s things have gone downhill. The Left is in terrible shape. What's the leading obsession of the Left right now? This whole, I think, mad idea that Bush and Cheney organised the attack on the World Trade Towers. I think it's absolutely insane. I think [Bush and Cheney] are capable of monstrous evil, I just think the theories they have - of no plane hitting the Pentagon - is nutty. It's like flying saucers." He noted that his friend Chuck Spinney had a friend on the plane who was later identified by his dental records because his teeth were found inside the Pentagon. Cockburn writes in standard incisive wit "This doesn't faze the conspiracists. They're immune to any reality check. Spinney "worked for the government." They switched the dental records. The Boeing 757 was flown to Nebraska for a rendez-vous with President Bush, who shot the passengers, burned the bodies on the tarmac and gave Spinney's friend's teeth to Dick Cheney to drop through a hole in his trousers amid the debris in the Pentagon."
Earlier, Cockburn had been moved to present rebuttals to the JFK assassination conspiracy theories by the Oliver Stone film JFK when it came out in 1991. He wrote in 1993 that "In all the assassinology I've read or seen, Oswald is always unpersuasive. In JFK Oliver Stone hadn't the slightest idea how to portray him, which pointed up the weakness of his artistic insight and the preposterous premises on which it was based." He interpreted the assassination as an attempt by Lee Harvey Oswald, whom he deemed a leftist, to "take the pressure off Fidel Castro", and to that end it was successful at the level of the propaganda of the deed, Cockburn claims, because President Johnson later "suspended the CIA assassination bids" against Castro. He reiterated this view at a conference in 2010.
Although an opponent of the 9/11 Truth movement and the JFK assassination theories, when it comes to the possibility of prior knowledge of an attack on Pearl Harbor Cockburn maintained that "there is strong evidence that FDR did have knowledge that a Japanese naval force in the north Pacific was going to launch an attack on Pearl Harbor. It's quite possible Roosevelt thought it would be a relatively mild assault and thought it would be the final green light to get the US into the war."
Free speech
In his writing Cockburn was a consistent exponent of free speech. On the campaign trail of 2004 Cockburn wrote "Free speech counts most when it's most risky. If you used the word 'Palestinian' in any public place when I first arrived in New York in the early 1970s you risked being punched in the face." When it came to 'political correctness' in the early 1990s Cockburn was critical, though he often stressed that the term had its origins as an in-joke on the Left in the 70s. He went as far as taking a critical stance on hate speech legislation and wrote in 2009 "America is well on its way to making it illegal to say anything nasty about gays, Jews, blacks and women. "Hate speech," far short of any direct incitement to violence, is on the edge of being criminalized, with the First Amendment gone the way of the dodo."
Gun rights
In 1995, Cockburn wrote approvingly of a right-wing Patriot rally against gun control in Macomb County, Michigan. Cockburn claimed left-wingers should make common cause with the Patriot activists, saying "these young workers should be getting decent radical analysis and some respectful attention". Later in the article, Cockburn also accused left-wing journalists of exaggerating the threat the militia movement posed to American society: "There's a post-Oklahoma City cottage industry in left/prog journalism, featuring the whole of redneck or working-class America as part of some vast Neo-Nazi or KKK network, thus giving an agreeable "frisson" to the genteel reader".
At a promotional event for his book 5 Days That Shook the World: Seattle and Beyond (2000) Alexander was asked what his position on the Second Amendment was and responded "... a native Mexican turkey wandered onto my property in Humboldt County, unaware that the California Fish and Game regulations permitted a window of vulnerability for the aforementioned wild turkey. I then proceeded to my 12-gauge and brought that turkey down, thirteen and a half pounds, plucked it, drew it, and ate it, with my loved ones as they say." He was subsequently asked if he was opposed to all forms of gun control to which he quipped "I think people shouldn't carry Howitzers."
In the aftermath of the Virginia Tech massacre of 2007 Cockburn wrote "There have been the usual howls from the anti-gun lobby, but it's all hot air. America is not about to dump the Second Amendment giving people the right to bear arms." He advocated instead to arm hall-monitors and appropriately screen teachers and cited the instance of the shooting at the Appalachian School of Law in which the shooter was disarmed by students after killing three faculty members.
Green issues
By the late 1980s Cockburn had turned his attention to the deforestation of the Amazon basin and the response to it by the conservation movement at the time. Alongside Susanna Hecht, Cockburn wrote The Fate of the Forest: Developers, Destroyers and Defenders of the Amazon (1989) in which they criticised environmentalists for disregarding indigenous rights, highlighting the Yanomami people in particular, and challenged the European belief that the Amazon was "virgin forest". Cockburn and Hecht estimated that there may have been as many as 12 million people living in the Amazon basin when Europeans first arrived in 1500. In the third chapter of the book Cockburn and Hecht covered the greenhouse question as reproduced below:
Combustion of petroleum products in the First World provides most of the carbon dioxide, methane, nitrous oxides and chlorofluorocarbons going into the atmosphere, but Third World energy use and deforestation contribute to the ever-increasing amounts. One index of the changing situation is the rising curve of complaints from satellite photo-analysts that they are unable to get decent dry-season shots of the Amazon anymore, because of the great clouds of smoke and particulates hanging over large parts of the forest. The reasons for this pall are quite clear when one examines the numbers of fires and the consequent contributions of particulates and 'greenhouse' gases.
In contrast, the development of Cockburn's position on global warming seemed more consistent with views usually held by those on the Right. He believed the phenomenon has not been proven to be caused by humans. In 2008 Cockburn wrote A Short History of Fear in which he went after the subject of anthropogenic global warming and later writing in Spiked that "you can account for the current warming by a number of well-known factors - to do with the elliptical course of the Earth in its relationship to the sun, the axis of the Earth in the current period, and possibly the influence of solar flares." He cited the statements of Martin Hertzberg that rising CO2 levels are a symptom, not a cause, of global warming, which Hertzberg asserts is the result of natural, predictable changes in the Earth's elliptic orbit. Hertzberg is a semi-retired explosives expert who does not claim to be a climatologist. The arguments given by Hertzberg and Cockburn are the famous Milankovitch cycles.
Cockburn was also critical of the "greenhouse" explanation for warming by positing that it is incongruous with the laws of physics, specifically the second law of thermodynamics. He cited the research of Gerhard Gerlich and Ralf Tscheuschner's Falsification of the Atmospheric CO2 Greenhouse Effects Within the Frame of Physics.
Yet Cockburn remained steadfast on other environmental concerns, such as conservation of the Great Lakes and stopping the agricultural run-off of pesticides into the lakes. He was highly critical of the catalytic converter out of concern for the environmental impact, claiming "In the combustion process this sulfur is rendered into sulfur dioxide, which, as it crosses the platinum in the catalytic converter, becomes sulfur trioxide, which, with the addition of water (another consequence of gasoline combustion), becomes sulfuric acid." Cockburn was also critical of the originator of the Green Revolution concept. In an article in The Nation on Al Gore's 2007 Nobel Peace Prize, Cockburn made the following statement on Norman Borlaug's 1971 Nobel Prize: "Line up some of the more notorious Nobel Peace Prize recipients, such as Kissinger, and if you had to identify the biggest killer of all it was probably Norman Borlaug, one of the architects of the Green Revolution, which unleashed displacement, malnutrition, and death across the Third World." Cockburn had criticized Borlaug previously on this issue.
Immigration
When asked about his standpoint on illegal immigration in 2007 Alexander Cockburn said "It is fundamentally wrong for a country, such as the United States, to have a lot of its economy posited on labour, demanding labour, which they then cause to be 'illegal'," and went on to claim that "Californian agriculture would collapse without 'illegal' immigrant labour. 'Illegal' in the words of the state." He criticised neoliberal reforms like free trade, "which destroy Mexican agriculture" through dumping American and Canadian corn in Mexico; as well as the denial of land reform citing examples such as Honduras and Guatemala. He elaborated "Gradually you make it impossible in the Southern countries for a peasantry to survive and make a go of it," and concluded that this process has left people in Mexico, Central and South America little choice except to find work in the United States.
Never shy to draw upon right-wing sources, in April and March 2010, Cockburn wrote articles on Hispanic crime statistics, drawing on the work of Ron Unz, editor of The American Conservative, arguing that "Hispanic crimes rates are at least the same as whites and--given the unknown number of illegal Hispanic immigrants in the country--could be considerably lower." In CounterPunch Alexander went on to argue, on the basis of these statistics, and the US Census, that the estimates of 25 million Hispanic unreported illegal immigrants would mean that the true crime rates will be 35% lower than Unz estimates. He writes "Almost beyond the shadow of a doubt, white crime rates nationwide are significantly higher than Hispanic ones." He went on to criticise Lou Dobbs for "scaremongering" on the subject of illegal immigration.
In 2011 Cockburn wrote in favour of a substantial increase in the minimum wage, continued his opposition to anti-immigrant hysteria, envisioning a high-wage economic model as the alternative. While at the same time Cockburn writes sympathetically of proposals by Ron Unz to institute a tax-free cash payment of $5,000 to $10,000 to immigrants looking to return to their country of birth. He writes "Unz does us all a favor by raising important questions about the role of the reserve army of the unemployed or of migrants in sustaining the current low-wage capitalist economy. He poses an escape from the low-wage vortex, which is also all to the good."
In May 2012 Cockburn wrote of Marine Le Pen, leader of the French National Front, that she is a "nationalist politician, quite reasonably exploiting the intense social discontent in France amid the imposition of the bankers' austerity programs". This was interpreted by some as a defense of the National Front. Cockburn went on to state that "Marine Le Pen certainly has made some unsavoury comments about immigrants and Islamisation. But she has gone to the heart of the matter, asserting that monetary union cannot be fudged, that it is incompatible with the French nation-state." He went on to claim that Le Pen won 18% of the vote by campaigning to pull France out of the euro and, with reference to a poll finding only 3% of French voters consider immigration the main issue, that the National Front cannot owe its popularity to the issue. Rather, Cockburn stressed "The number-one issue is employment."
Israel and anti-Semitism
Cockburn wrote a great deal on the use of anti-Semitism accusations in modern politics, particularly by the state of Israel and its supporters, and co-edited a book on the subject, The Politics of Anti-Semitism. Cockburn was accused of anti-Semitism, which he always denied. He considered it an example of the use of that accusation to intimidate criticism of Israel and avert attention from Israel's policies.
One of those making anti-Semitism charges against Cockburn was Harvard law professor Alan Dershowitz. In November 2005, Dershowitz wrote to the National Catholic Reporter that Cockburn's CounterPunch web site was anti-Semitic. This was in response to a review of Norman Finkelstein's book Beyond Chutzpah by CounterPunch contributor, Israeli academic Neve Gordon. Cockburn had previously accused Dershowitz, in 2003, of plagiarism, and, in October 2005, of supporting torture. Cockburn and Dershowitz each denied the other's charges. Dershowitz also claimed that Cockburn was one of three writers (along with Finkelstein and Noam Chomsky) engaged in an attempt to discredit him, which Cockburn also denied.
A 2002 Cockburn article on anti-Semitic remarks by Reverend Billy Graham reprinted elsewhere, discussed the furor over recently released tape recorded conversations between Graham and President Richard Nixon. Cockburn contrasted that response to the response to revelations in 1989 that Graham had advocated destroying Vietnam's irrigation infrastructure, which by Nixon's estimate would kill a million civilians, if the Paris peace talks failed. The latter revelations, in Cockburn's view, received little press coverage, while the anti-Semitic remarks caused a media firestorm. Cockburn wrote that Graham's anti-Semitic comments were "consonant with the standard conversational bill of fare at 75 percent of the country clubs in America, not to mention many a Baptist soiree? But they (Nixon, Graham, and White House Chief of Staff H. R. Haldeman) didn't say they wanted to kill a million Jews. That's what Graham said about the Vietnamese and no one raised a bleat." His critics quoted the final passage, reproduced below, to accuse Cockburn of spreading anti-Semitic conspiracy theories:
Certainly, there are a number of stories sloshing around the news now that have raised discussions of Israel and of the posture of American Jews to an acrid level. The purveyor of anthrax may have been a former government scientist, Jewish, with a record of baiting a colleague of Arab origins, and with the intent to blame the anthrax on Muslim terrorists. Rocketing around the web and spilling into the press are many stories about Israeli spies in America at the time of 9/11. On various accounts, they were trailing Mohamed Atta and his associates, knew what was going to happen but did nothing about it, or were simply spying on US facilities.
In regards to the same passage, Suzanne Fields goes on to note "When asked if the stories were true, Mr. Cockburn delicately demurs. 'I don't think I said they were true,' he told The New Republic. 'I don't know there's enough exterior evidence to determine whether they are true or not.'" Another of his critics was Franklin Foer of The New Republic, who first noted Cockburn's response:
To be fair, Cockburn doesn't exactly endorse these theories. Rather, by noting that all of these Jewish conspiracy stories are "sloshing around the news," Cockburn seems merely to be pointing out that, hey, anti-Semitic ideas are still out there today — so why the shock that [Billy Graham] endorsed them 30 years ago? Indeed, when I reached Cockburn to ask him about these conspiracies, he insisted he was just reporting what was already in circulation.
In the same article Foer notes that in the 1980s Cockburn pointed out that Joseph Sobran "had a history of publishing boorish books on the Jews" and that he later criticised Lech Walesa for indulging in crude stereotypes of Jews. In September 1995 Cockburn had also accused Franjo Tudjman of anti-Semitism while covering the expulsion of 150,000 Serbs from Krajina writing that "President Franjo Tudjman bellowed coarsely from his 'freedom train' that the refugees fled so fast that they didn't have time to take 'their dirty hard currency and their dirty underwear' – language somewhat similar in timbre to Tudjman's diatribes against the Jews in his professorial writings."
In his ironically entitled essay My Life as an "Anti-Semite", from The Politics of Anti-Semitism (2007), Cockburn wrote, "Over the past 20 years I've learned there's a quick way of figuring out just how badly Israel is behaving. You see a brisk uptick in the number of articles here accusing the left of anti-Semitism." He went on to add: "Back in the 1970s when muteness on the topic of how Israel was treating Palestinians was near-total in the United States, I'd get the anti-Semite slur hurled at me once in a while for writing about such no-no stuff as Begin's fascist roots in Betar, or the torture of Palestinians by Israel's security forces. I minded then, as I mind now, but overuse has drained the term of much clout."
In 2007 Alexander Cockburn was being interviewed by C-SPAN when a caller leveled the accusation that "Anti-Semitism is thought of as a right-wing phenomenon traditionally, however, you left-wingers using Israel's struggle for survival, as an excuse, are the anti-Semites of the last quarter of the 20th Century and you're on your way in the 21st Century." Cockburn responded "I think Israel is secure. I don't think it's struggling for survival... It's protected by the United States. I don't see any threat to Israel's survival, it's ludicrous to say so. I do see a threat to [the] survival of Palestinians, who are living on what a dollar a day in Gaza."
Occupy Wall Street
With the emergence of the Occupy movement in 2011 Cockburn expressed support "Its strength lies in the simplicity and truth of its basic message: the few are rich, the many are poor. In terms of its pretensions, the capitalist system has failed." He went on to elaborate "right now most people love OWS. The Financial Times ran an editorial in favour of it. But in the end, to reform finance capital you have to offend people and institutions, including the Financial Times." In spite of these doubts Alexander Cockburn appeared at the nearest occupation to him in Eureka, California in January 2012. There he gave a speech on Martin Luther King, Jr. as it was an event celebrating King's memory:
So there's no real choice this year, but what the Occupy movement has done has taken us back to the era when Martin Luther King was in the Sixties said 'This is unacceptable!' We cannot have a situation where everything is owned by the 1% in the same way that Martin Luther King said in the Riverside Church that we have a government that is the greatest purveyor of violence in the world today, we are exploiting the planet, and that is unacceptable. So the memory of Martin Luther King – it's about dreams, but it's also about the courage to draw a line right there and say 'We cannot go on crossing this line. This is a moral line, this is a line concerning power and the world'. And there today America is on that line. And people know that what we got to – these years after Martin Luther King was murdered – is completely unacceptable, and it's his example that will inspire us as we go forward into this year.
In July 2012, shortly before his death, Cockburn noted "Questions of organization were obliterated by the strength of the basic message – we are 99 per cent, they are one per cent. It was probably the most successful slogan since 'peace, land, bread'." Though he ultimately felt his earlier cynicism had been confirmed he stated "Before the fall came there were heroic actions, people battered senseless by the police. These were brave people trying to hold their ground."
Same-sex marriage
In May 2012 Cockburn stated "I think gay marriage is an incredibly boring subject; though, I do like to hear right-wingers say that it will bring the whole edifice of Western civilization crashing down. It's hard, these days, to find such messages of good cheer." Cockburn took an anti-assimilationist position on same-sex marriage asking "Why would an institution which is basically taking church principles, you know, and applying them to a state license to get marriage be regarded as 'progressive'?" He felt it was inconsistent with a radical position, which sees the state as "intrusive on human freedoms", though he did support equality at the level of civil partnerships he didn't see why this should be limited to monogamous relationships.
Scientology
Cockburn criticized the German government for passing restrictive laws against the Church of Scientology, invoking several comparisons with Nazi Germany. Although he stated that Scientology deserved scrutiny, he also maintained that the demonization of any particular unpopular group – even one officials consider a "cult" – presented a far more imminent danger than the activities of Scientologists, or the organization they belong to. He expressed concern over the designation of "cult" status given the Waco Siege of 1993 and how it may have contributed to the demonisation of groups. He later said in 2007 that "There is more evil in one second of the history of the Roman Catholic Church than there is in the entire lifetime of Scientology".
Relationship with Hitchens
Given that Alexander Cockburn was perceived as a British leftist (even though he was an Irish citizen) living in the US he was often compared to Christopher Hitchens who had been a Trotskyist in Britain. The two of them were close friends in the 1980s as Hitchens had just arrived and Cockburn had been in the country for a decade already and was well situated to give Hitchens advice. They would meet regularly in Greenwich Village. Robin Blackburn remarked "Alexander sort of invented Christopher. He showed him what could be done." Along with Ben Sonnenberg Cockburn became co-godfather to Christopher's son Alexander Meleagrou-Hitchens. Reciprocally, Christopher Hitchens was godfather to Henry Cockburn, the son of Patrick Cockburn and Alexander Cockburn's nephew. Nevertheless, there were ideological differences which opened up between them early on. Cockburn would later note that Hitchens "wrote some really awful stuff in the early 90s about how indigenous peoples — Indians in the Americas — were inevitably going to be rolled over by the wheels of Progress and should not be mourned."
Later Alexander Cockburn criticised Hitchens for the affidavit he swore out against Sidney Blumenthal, in the Clinton impeachment trial, to the effect that "[Hitchens] and his wife, Carol Blue, had lunch with White House aide Sidney Blumenthal last March 19 and that Blumenthal had described Monica Lewinsky as a stalker". Effectively this left Blumenthal open to perjury charges and the additional costs that the legal proceedings would entail. It left a rift between Blumenthal and Hitchens. The major break was over the 'War on Terrorism' beginning in 2001 when Hitchens launched an attack on Noam Chomsky for the position he took in the aftermath of 9/11. Not long after Cockburn lambasted Hitchens in a speech at an anti-war rally:
Now there's a weird thing going on. Partly proposed by a colleague of mine writing in The Nation, Christopher Hitchens. He is saying, somehow he seems to be saying, it is wrong to look at history, it is wrong to look at the history of the past century. You don't have to exonerate the appalling deeds of Osama bin Laden and his associates, if it be Osama bin Laden, to say who brought this down, who contributed to this, a number of factors. We have to look at history. For someone like Hitchens to attack Chomsky, as he's done in The Nation, saying he is somehow 'soft' on fascism because [Chomsky] tries to read history is an outrage – an absolute outrage.
In a CounterPunch article in August 2005, Cockburn referred to Hitchens as: "A guy who called Sid Blumenthal one of his best friends and then tried to have him thrown into prison for perjury; a guy who waited til his friend Edward Said was on his death bed before attacking him in the Atlantic Monthly; a guy who knows perfectly well the role Israel plays in US policy but who does not scruple to flail Cindy Sheehan as a LaRouchie and anti-Semite because, maybe, she dared mention the word Israel." In response Hitchens stood by his standpoint on the deposition he made to prosecutors regarding Sidney Blumenthal during the impeachment of Bill Clinton and his critical review of Edward Said's book Orientalism (1978). He stated that the review was determined by the 25th anniversary of the book's original publication and not by the state of Said's health. On Cindy Sheehan, Hitchens backtracked "On consideration, I would take back the word 'LaRouchie', which I applied not to her but to the words she said she didn't utter (but did)." Cockburn comments, "Six hundred and twenty nine words into a seven hundred and eighty-two-word letter Hitchens addresses the very first point I raised, slipping us the news that he takes it back."
In an April 2009 interview with C-SPAN's Brian Lamb, Hitchens intimated that his friendship with Cockburn was still intact despite their disagreements. This was later supported by Patrick Cockburn at a Frontline Club event to promote A Colossal Wreck, in October 2013, where he claimed that Cockburn and Hitchens spoke over the phone and may have been in the same hospital at one point. According to Hitchens, he had recently attended a Cockburn family wedding in which Alexander officiated, and that he and Cockburn used to see each other more frequently when they had both lived on the same coast of the United States. In the same interview, Lamb and Hitchens discussed Cockburn's scathing remarks about Hitchens' criticisms of Said and Sheehan. Hitchens felt the intervening years had justified his criticisms of Sheehan, and expressed that "it's beneath Alexander to be defending someone as cheap and demagogic as her". In the case of Hitchens' criticisms of Said on his death bed, Hitchens replied, "It's actually rather silly of Alexander to say that...he's often written counter-obituaries of people who have been overpraised and has chosen precisely the moment when there's a lot of sentimental garbage being published to say, 'come on, this guy wasn't so great!' "
Following Hitchens' death in 2011, Cockburn wrote an obituary of him for CounterPunch in which he heavily criticised the positions Hitchens had taken over the years. At one point writing "I guess the lowest of a number of low points was when [Hitchens] went to the White House to give a cheerleading speech on the eve of the 2003 invasion of Iraq." In April 2012 there was a memorial for Christopher Hitchens and Cockburn penned a satirical playlet in which Hitchens goes to heaven where he is met by Henry Kissinger, Mother Teresa, Pope Pius V and John Paul II. The playlet was later incorporated into A Colossal Wreck.
Death
On 21 July 2012, Cockburn died in Bad Salzhausen, Germany, after suffering from cancer for two years. He was 71 years of age. His death was a shock to many of his readers as his deterioration was a closely guarded secret of his friends and colleagues. Not long after Jeffrey St. Clair wrote on CounterPunch "He didn't want the disease to define him. He didn't want his friends and readers to shower him with sympathy. He didn't want to blog his own death as Christopher Hitchens had done. Alex wanted to keep living his life right to the end. He wanted to live on his terms. And he wanted to continue writing through it all, just as his brilliant father, the novelist and journalist Claud Cockburn had done. And so he did."
References
Alexander Cockburn Wikipedia
(Text) CC BY-SA