Occupation

Composer and chemist


Name

Alexander Borodin





Role

Composer




Libretti

Prince Igor





Born

12 November 1833Saint Petersburg, Russian Empire


Died

February 27, 1887, Saint Petersburg, Russia




Music director

Fire Maidens from Outer Space




Parents

Luka Gedevanishvili, Evdokia Konstantinovna Antonova




Compositions

Prince Igor, Prince Igor, Polovtsian Dances, Polovtsian Dances, In the Steppes of Central Asia, In the Steppes of Central Asia, String Quartet No 2, String Quartet No 2, Symphony No 2, Symphony No 2, Stranger in Paradise, Stranger in Paradise, Mlada, Mlada, For the Shores of Your Distant Homeland, For the Shores of Your Distant Homeland, Arabian Melody, Arabian Melody, And This Is My Beloved, And This Is My Beloved, Prince Igor: Act II "Zdorov-li - Knaz? (Konchak's Aria)", Prince Igor: Act II "Zdorov-li - Knaz? (Konchak's Aria)", The Sea Princess, The Sea Princess, Scherzo in A-flat major, Scherzo in A-flat major, Pride, Pride, False note, False note, Prince Igor: Overture, Prince Igor: Overture, Prince Igor: Act III Choir and dance of the guards, Prince Igor: Act III Choir and dance of the guards, Why Are You So Early - Dawn?, Why Are You So Early - Dawn?, Polovtsian March (from Borodin's "Prince Igor"), Polovtsian March (from Borodin's "Prince Igor"), Prince Igor: Act I "Yaroslavna and Glitsky", Prince Igor: Act I "Yaroslavna and Glitsky", My Tears, My Tears, Petite Suite, Petite Suite, String Quartet no 2 in D major: III Notturno Andante, String Quartet no 2 in D major: III Notturno Andante, String Quartet no 2 in D major: I Allegro moderato, String Quartet no 2 in D major: I Allegro moderato, Petite Suite: VI Serenade Allegretto, Petite Suite: VI Serenade Allegretto, String Quartet no 2 in D major: IV Finale Andante - Vivace, String Quartet no 2 in D major: IV Finale Andante - Vivace, String Quartet no 1 in A major: I Moderato - Allegro, String Quartet no 1 in A major: I Moderato - Allegro, Paraphrases pour piano sur le theme favori et oblige: No 2 Polka, Paraphrases pour piano sur le theme favori et oblige: No 2 Polka, Sonata for cello and piano in B minor: II Pastorale Andante dolce, Sonata for cello and piano in B minor: II Pastorale Andante dolce, Petite Suite: V Dreams Andante, Petite Suite: V Dreams Andante, Symphony no 2 in B minor: IV Finale: Allegro, Symphony no 2 in B minor: IV Finale: Allegro, String Quintet in F minor: II Andante ma non troppo, String Quintet in F minor: II Andante ma non troppo, The Sixteen Songs: VIII Beauty Loves Me No Longer, The Sixteen Songs: VIII Beauty Loves Me No Longer, String Quartet no 1 in A major: IV Allegro risoluto, String Quartet no 1 in A major: IV Allegro risoluto, Piano Quintet in C minor: II Allegro non troppo, Piano Quintet in C minor: II Allegro non troppo, String Quartet no 1 in A major: III Scherzo Prestissimo, String Quartet no 1 in A major: III Scherzo Prestissimo, The Sixteen Songs: XV The Sea, The Sixteen Songs: XV The Sea, String Quartet no 2 in D major: III Notturno, String Quartet no 2 in D major: III Notturno, Nocturne for Strings, Nocturne for Strings, Symphony no 1 in E-flat major: II Scherzo: Prestissimo Trio: Allegro, Symphony no 1 in E-flat major: II Scherzo: Prestissimo Trio: Allegro, Sonata for cello and piano in B minor: I Allegro, Sonata for cello and piano in B minor: I Allegro, Symphony no 2 in B minor: II Scherzo Prestissimo - Allegretto, Symphony no 2 in B minor: II Scherzo Prestissimo - Allegretto, Petite suite: VII Finale: Scherzo - Nocturne - Scherzo: Allegro vivace - Andantino - Allegretto, Petite suite: VII Finale: Scherzo - Nocturne - Scherzo: Allegro vivace - Andantino - Allegretto, Sonata for cello and piano in B minor: III Maestoso - Presto, Sonata for cello and piano in B minor: III Maestoso - Presto, Knyaz (Prince) Igor: Dagen gick langsamt till ro, Knyaz (Prince) Igor: Dagen gick langsamt till ro, Polowetzer Tanze 8 und 17, Polowetzer Tanze 8 und 17, Prince Igor: Act IV Aria of Yanoslavna, Prince Igor: Act IV Aria of Yanoslavna, The Sixteen Songs: VI Listen To My Song - Little Friends, The Sixteen Songs: VI Listen To My Song - Little Friends, Prince Igor: Prologue, Prince Igor: Prologue, The Sixteen Songs: II Those Folk, The Sixteen Songs: II Those Folk, Symphony no 2 in B minor: III Andante, Symphony no 2 in B minor: III Andante


Similar People

Nikolai Rimsky‑Korsakov, Modest Mussorgsky, Mily Balakirev, Mikhail Glinka, Pyotr Ilyich Tchaikovsky
Favorite composers in art alexander borodin
Alexander Porfiryevich Borodin (Russian: Алекса́ндр Порфи́рьевич Бороди́н; [ɐlʲɪkˈsandr pɐrˈfʲi rʲjɪvʲɪtɕ bərɐˈdʲin], 12 November 1833 – 27 February 1887) was a Russian Romantic composer of Georgian origin, as well as a doctor and chemist. He was one of the prominent 19th century composers known as The Mighty Handful, a group dedicated to producing a uniquely Russian kind of classical music, rather than imitating earlier Western European models.
Contents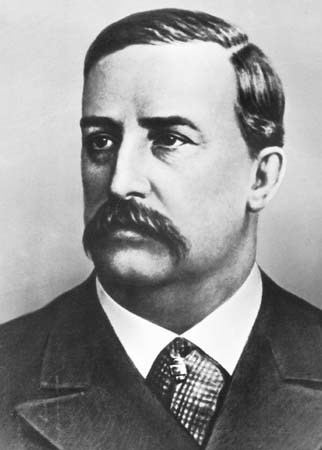 Borodin is best known for his symphonies, his two string quartets, the tone poem In the Steppes of Central Asia and his opera Prince Igor. Music from Prince Igor and his string quartets was later adapted for the US musical Kismet. A notable advocate of women's rights, Borodin was a promoter of education in Russia and founded the School of Medicine for Women in Saint Petersburg.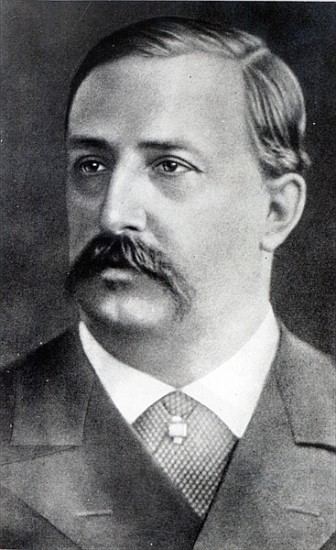 As a chemist, he is best known for his work in organic synthesis, including being among the first chemists to demonstrate nucleophilic substitution, as well as co-discoverer of the aldol reaction.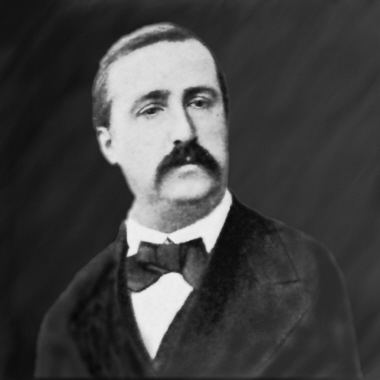 Borodin - In the Steppes of Central Asia (1880), played on period instruments
Family and education
Borodin was born in Saint Petersburg as an illegitimate son of a 62-year-old Georgian nobleman, Luka Stepanovich Gedevanishvili, and a married 25-year-old Russian woman, Evdokia Konstantinovna Antonova. Due to the circumstances of Alexander's birth, the nobleman had him registered as the son of one of his Russian serfs, Porfiry Borodin, hence the composer's Russian last name. As a result of this registration, both Alexander and his nominal Russian father Porfiry were officially serfs of Alexander's biological father Luka. The Georgian father emancipated Alexander from serfdom when he was 7 and provided housing and money for him and his mother. In spite of this, Alexander was never publicly recognized by his mother, who stayed close but was referred to by young Borodin as his "aunt".
Despite his status as a commoner, Borodin was well provided for by his Georgian father and grew up in a large four-storey house, which was gifted to Alexander and his "aunt" by the nobleman. Although his registration prevented enrollment in a proper gymnasium, Borodin received good education in all of the subjects through private tutors at home. In 1850 he entered the Medical–Surgical Academy in Saint Petersburg, which was later home to Ivan Pavlov, and pursued a career in chemistry. On graduation he spent a year as surgeon in a military hospital, followed by three years of advanced scientific study in western Europe.
In 1862 Borodin returned to Saint Petersburg to take up a professorial chair in chemistry at the Imperial Medical-Surgical Academy and spent the remainder of his scientific career in research, lecturing and overseeing the education of others. Eventually, he established medical courses for women (1872).
He began taking lessons in composition from Mily Balakirev in 1862. He married Ekaterina Protopopova, a pianist, in 1863, and had at least one daughter, named Gania. Music remained a secondary vocation for Borodin outside his main career as a chemist and physician. He suffered poor health, having overcome cholera and several minor heart attacks. He died suddenly during a ball at the Academy, and was interred in Tikhvin Cemetery at the Alexander Nevsky Monastery in Saint Petersburg.
Career as a chemist
In his profession Borodin gained great respect, being particularly noted for his work on aldehydes. Between 1859 and 1862 Borodin held a postdoctorate in Heidelberg. He worked in the laboratory of Emil Erlenmeyer working on benzene derivatives. He also spent time in Pisa, working on halocarbons. One experiment published in 1862 described the first nucleophilic displacement of chlorine by fluorine in benzoyl chloride. A related reaction known to the West as the Hunsdiecker reaction published in 1939 by the Hunsdieckers was promoted by the Soviet Union as the Borodin reaction. In 1862 he returned to the Medical–Surgical Academy, taking up a chair in chemistry, where he worked on self-condensation of small aldehydes. He published papers in 1864 and 1869, and in this field he found himself competing with August Kekulé.
Borodin is co-credited with the discovery of the aldol reaction, with Charles-Adolphe Wurtz. In 1872 he announced to the Russian Chemical Society the discovery of a new by-product in aldehyde reactions with alcohol-like properties, and he noted similarities with compounds already discussed in publications by Wurtz from the same year.
He published his last full article in 1875 on reactions of amides and his last publication concerned a method for the identification of urea in animal urine.
His successor in the chemistry chair at Medical-Surgical academy was his son-in-law and fellow chemist, A. P. Dianin.
Opera and orchestral works
Borodin met Mily Balakirev in 1862. While under Balakirev's tutelage in composition he began his Symphony No. 1 in E-flat major; it was first performed in 1869, with Balakirev conducting. In that same year Borodin started on his Symphony No. 2 in B minor, which was not particularly successful at its premiere in 1877 under Eduard Nápravník, but with some minor re-orchestration received a successful performance in 1879 by the Free Music School under Rimsky-Korsakov's direction. In 1880 he composed the popular symphonic poem In the Steppes of Central Asia. Two years later he began composing a third symphony, but left it unfinished at his death; two movements of it were later completed and orchestrated by Alexander Glazunov.
In 1868 Borodin became distracted from initial work on the second symphony by preoccupation with the opera Prince Igor, which is seen by some to be his most significant work and one of the most important historical Russian operas. It contains the Polovtsian Dances, often performed as a stand-alone concert work forming what is probably Borodin's best-known composition. Borodin left the opera (and a few other works) incomplete at his death.
Prince Igor was completed posthumously by Rimsky-Korsakov and Glazunov. It is set in the 12th century, when the Russians, led by Prince Igor of Seversk, set out to conquer the barbarous Polovtsians by travelling Eastward across the Steppes. The Polovtsians were apparently a Nomadic tribe originally of Turkish origin who habitually attacked southern Russia. A full solar eclipse early in the first act foreshadows an ominous outcome to the invasion. Prince Igor's troops are defeated. The story tells of the capture of Prince Igor, and his son, Vladimir, of Russia by Polovtsian leader Khan Konchak, who entertains his prisoners lavishly and calls on his slaves to perform the famous 'Polovtsian Dances', which provide a thrilling climax to the second act. The second half of the opera finds Prince Igor returning to his homeland, but rather than finding himself in disgrace, he is welcomed home by the townspeople and by his wife, Yaroslavna. Although for a while rarely performed in its entirety outside of Russia, this opera has received two notable new productions recently, one at the Bolshoi State Opera and Ballet Company in Russia in 2013, and one at the Metropolitan Opera Company of New York City in 2014.
Chamber music
No other member of the Balakirev circle identified himself so openly with absolute music as did Borodin in his two string quartets, and in his many earlier chamber compositions. Himself a cellist, he was an enthusiastic chamber music player, an interest that deepened during his chemical studies in Heidelberg between 1859 and 1861. This early period yielded, among other chamber works, a string sextet and a piano quintet. In thematic structure and instrumental texture he based his pieces on those of Felix Mendelssohn.
In 1875 Borodin started his First String Quartet, much to the displeasure of Mussorgsky and Vladimir Stasov. That Borodin did so in the company of The Five, who were hostile to chamber music, speaks to his independence. From the First Quartet on, he displayed mastery in the form. His Second Quartet, in which his strong lyricism is represented in the popular "Nocturne", followed in 1881. The First Quartet is richer in changes of mood. The Second Quartet has a more uniform atmosphere and expression.
Musical legacy
Borodin's fame outside the Russian Empire was made possible during his lifetime by Franz Liszt, who arranged a performance of the Symphony No. 1 in Germany in 1880, and by the Comtesse de Mercy-Argenteau in Belgium and France. His music is noted for its strong lyricism and rich harmonies. Along with some influences from Western composers, as a member of The Five his music exudes also an undeniably Russian flavor. His passionate music and unusual harmonies proved to have a lasting influence on the younger French composers Debussy and Ravel (in homage, the latter composed in 1913 a piano piece entitled "À la manière de Borodine").
The evocative characteristics of Borodin's music made possible the adaptation of his compositions in the 1953 musical Kismet, by Robert Wright and George Forrest, notably in the songs "Stranger in Paradise" and "And This Is My Beloved". In 1954, Borodin was posthumously awarded a Tony Award for this show.
Borodin's music is full of romantic charm and enticing melody, and much of it also rings with the pageantry and landscape of old Russia; of onion-domed churches, richly decorated icons, and the vastness of the land. (Betty Fry)
References
Alexander Borodin Wikipedia
(Text) CC BY-SA