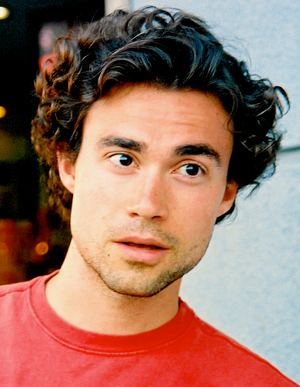 Alex Berger was born on March 22, 1962 in Philadelphia, USA of a French mother, Francine Dreyfus-Berger, a painter and an American father, Dr. Joseph Berger, PhD. At 10, he moved to France with his parents and sister Sylvie Berger. After a French education, he briefly studied at the University of Pennsylvania and then lived alternatively between France & the United States. He currently lives in Paris, with his wife Florence Servan-Schreiber and their three children (Pénélope, Arthur & Léon Berger).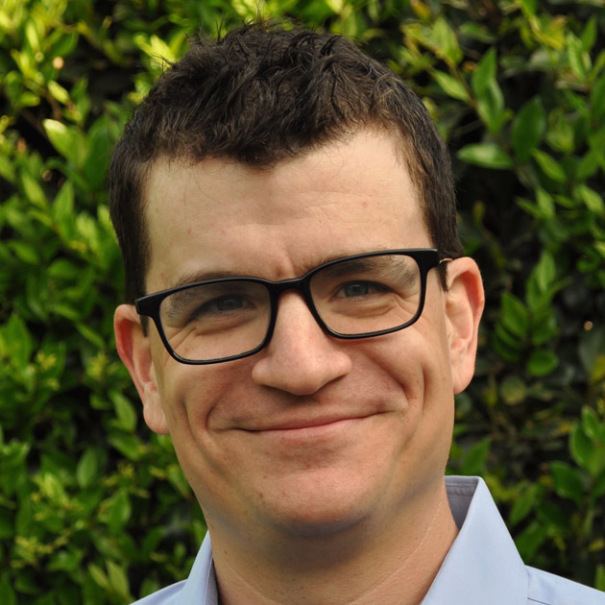 His career begins in 1982 at Tele Monte Carlo TMC in the Principality of Monaco where Michel Lacroix, SVP of TMC recruits him as an intern script assistant over the summer. After multiple positions and notably the coordination of Princess Grace's funeral ceremonies, at 21, Alex is promoted by Jean-Claude Heberlé, then CEO of RMC-TMC, as producer of the evening news. While at TMC he meets Alain Chabat ( a radio host on RMC at the time).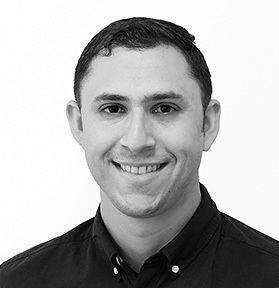 He quit Monte-Carlo in 1984 and creates his first production company : Real to Reel Filmworks, Inc. in Los Angeles with the Baron Edmond de Rothschild & his son Benjamin de Rothschild. This company produces short programs for the emerging industry of US cable TV networks. It develops for Revell (the US toy and model company and US subsidiary of Compagnie industrielle du jouet) one of the first animated series based on a toy line (Robotech), produced by Harmony Gold USA, Frank Agrama.
After the sale of Real to Reel, Inc. Alex Berger returns to Europe in the financial sector at Banque privée Edmond de Rothschild in Geneva, as a financial analyst specialized in the media & communication fields.
18 months later, in 1986, he returns to Paris, France and founds NBdC with partners Tim Newman and Antoine de Caunes. NBdC rapidly becomes one of the leading independent production companies in France specialized in programs for the young adult audience. NBdC notably produces :
Rock Report on Antenne 2, a weekly music magazine inside Les Enfants du Rock
Rapido, a weekly music program with opening titles by Jean-Baptiste Mondino. Rapido had three broadcast lives : first on TF1 (weekly hour show), then Canal + ( weekly 26' min) and in 14 other countries including the UK. Noticed by Jane Porter and Alan Yentob at the BBC, the format was aired on BBC1 between 1988 and 1992, presented by the original French host Antoine de Caunes.
Le glaive et la balance on M6, presented by Antoine de Caunes and co-produced by Série Limitée.
Merci et encore bravo (Antenne2), Arthur Emission Impossible (TF1), le meilleur du pire (Canal Jimmy).
NBdC also produces a series of documentaries (Génération 90, on Antenne 2), numerous music videos such as « Precious Thing » by Dee Dee Bridge Water & Ray Charles ; « Goodbye Marylou » by Michel Polnareff and a 100 more including France's idol Johnny Hallyday. NBdC also produces commercials, graphic design and TV id and institutional films.
In 1989, capitalizing on NBdC's international notoriety, Alex Berger, Tim Newman, Antoine de Caunes and prolific producer Peter Stuart partner with Richard Branson to create a 50/50 joint venture : Rapido TV. Rapido TV instantly becomes a significant TV program supplier in the UK "Euro Trash" on channel4 with Antoine de Caunes & Jean Paul Gaultier, « Passengers », « Around the world in 80 raves », « Baadasss TV » presented by Ice-T, « The Girly Show », « Unzipped », « Carnal Knowledge »…), fictions (« Is Harry on the Boat ? ») & documentaries (« Fortean TV », « Channel Hopping », « Dying to be beautiful », « Unpeeled », «Gérard Depardieu : the ugly frog that became a prince » ; « Brigitte Bardot : the reluctant godesss », and « Serge Gainsbourg : France's secret vice », « Naked City », « Graham Norton's Rock Babylon »…and plenty more).
In 1993, Alex Berger starts his collaboration with Michel Thoulouze of Groupe Canal +, first as a producer for « le meilleur du pire » series on Canal Jimmy, then as strategic development consultant, notably for the international thematic channel « Voilà », focused on the luxe and French savoir-vivre. He also takes part in the creation of MultiThématiques S.A, assembling Canal Plus's thematic channels (Planète, Jimmy, CinéCinéma, Cine Cinefil & Seasons).
On November 4, 1994 he is nominated Directeur Délégué & special advisor to Pierre Lescure, Chairman & CEO of Groupe Canal+.Pierre Lescure. In this capacity as well as member of the Strategic Committee, he initiates or participates in all strategic developments of Canal+ Group and is directly involved in all major developments of the company between 1994 and 2000 :
acquisition of Nethold and the creation of Canal + entities across Europe
implementation of CanalSAT, first digital satellite & interactive platform in the world
creation of Canal Technologies
creation of StudioCanal
negotiations & joint ventures between Canal+ and US major film/TV studios.
In 1997, Alex Berger invents the multi-access web portal Vizzavi, that allows the migration of content between Premium pay TV subscribers, internet subscribers, and mobile subscribers. The service called Vizzavi and co-held by Vodafone under the name Vodafone Live.
In 1998, Alex Berger founds and becomes the first Chairman & CEO of CanalNumedia · . CanalNumedia heds all of Group Canal+'s internet activities (notably in sports, movies and gaming). In 1999 he is promoted co-CEO of Vivendi Universal Net (VivendiNet) along with Franck Boulben. VivendiNet regrouped together all Canal+'s digital content as well as all of the digital activities of Vivendi (Allociné, Havas, Blizzard, Sierra, iFrance, Cegetel, Vizzavi, two venture capital funds and many more companies around the world.))
In 1998, Alex Berger was appointed to the Vivendi strategic committee . At the beginning of January 2000, following the announcement of the merger between AOL and Time Warner, Alex understands the necessity to elaborate an offensive strategy in order to avoid being desintermediated by the owners of premium content made in the US and held by the major studios.
Upon approval by Jean Marie Messier and Pierre Lescure, Alex Berger initiates, with the help of Terry Semel, former CEO of Warner Brothers, a deal with Edgar Bronfman Jr, CEO of Seagram, parent company of Universal. This strategy will lead to the merger between Vivendi, Universal and Canal+ in June 2000.
After closing the deal and in spite of the position he then occupies within the new merged entity, Alex Berger decides that the internal politics and the strategy are not in line his vision he had and quits in September 2000., Alex Berger décide de quitter le groupe Canal+ en septembre 2000.
At the end of 2000, Alex Berger establishes two companies : Content Participations S.A and MM&I Content Participations invests in content companies in order to stimulate their growth in the domains of TV, films, web, music publishing, online gaming. Content Participations S.A is both an investor and a consultant to these firms.
Through CP, Alex Berger has been associated with companies such as :
Chez Wam (Alain Chabat) co-producer & producer of Astérix et Obélix : Mission Cléopatre, RRRrrrr !!!, Prète-moi ta main, Burger Quiz, Avez-vous déjà vu ? and Wam Films USA with "A thousand Words" (2012) or "Maxx Powers and the Love Triangle of Doom".
Source Films (Sébastien Fechner) producer of « Le Carton »
Ardimages (Thierry Ardisson)
Bikini Films (Thomas Sorriaux, Sandrine Paquot and François Desagnat.)
Script Associés (Laurent Zeitoun)
Also A7 Music, Insitu Systems, Realty Gaming, Inc ; Intermix (MySpace), Mania Entertainment
In June 2006, Content Participations is taken over by his partner Benjamin de Rothschild and is now part of EBR Finances.
MM&I (Me, Myself and I) is a company that provides strategic consulting in development & innovation notably in media and media related business development. Among its clients : Yahoo !, Philips, Sanoma, France 24, 365 media, LVMH, producers of content and other international companies.
Alex Berger is the founder, Chairman and CEO of ENTJOY SAS, a digital distributor of content in Europe and Asia. www.entjoy.com Entjoy connects brands to original content from producers and to a selection of web, mobile, connected devices and TV media partners in France, Europa and Asia.
Alex Berger & Eric Rochant are partners in The Oligarchs Productions since 2008. Based in Paris, the company was founded on the basis of bridging the gap between European original ideas and talent in scripted drama and comedy and the mature US system of production. The Oligarchs Productions (TOP) is the producer of The Bureau (Le Bureau des Légendes) an award winning scripted drama series on Canal+ in France, Amazon Prime Original in the UK, iTunes in the US, SVT in Sweden, VRT and BeTV in Belgium and many other countries. TOP started with the development of the original series The Oligarchs for Canal+ and is currently developing several international formats and series.