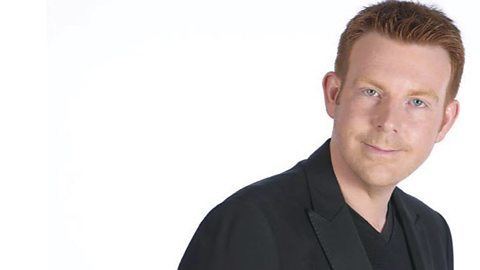 Since 2012 Alex Belfield has focused on presenting & producing all content for his website Celebrity Radio. This website offers audio & video celebrity interviews as well as international theatre, travel & restaurant reviews. His material attracted over 8 million minutes viewed on YouTube in 2016. Belfield has had over 14 million unique hits on his YouTube Channel.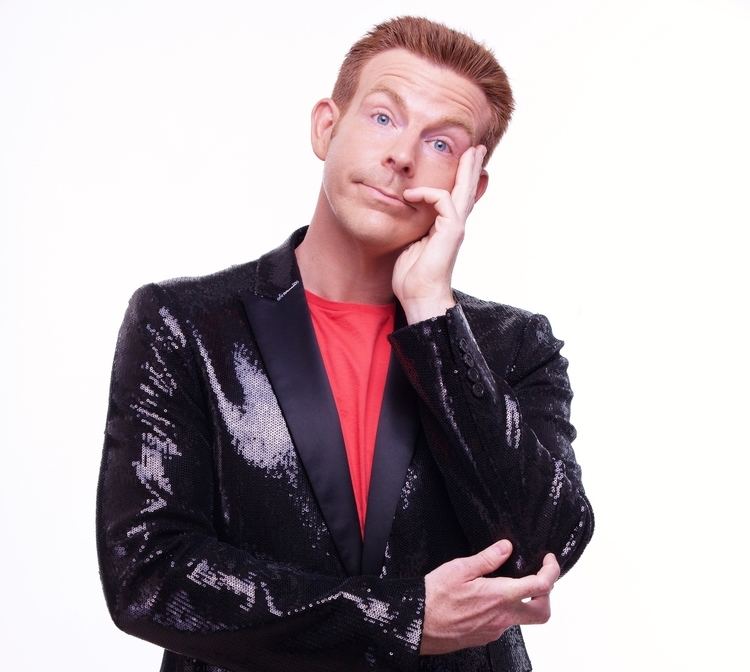 In September 1997, Belfield began his career as part of the launch team of Radio 106. In 1999, he moved to Nairobi, Kenya to present 'Belfield at Breakfast' at 98.4 Capital FM. He then returned to the UK to rejoin Century 106 for a third year working on the breakfast show.
In September 2001 he began his career as a talk/personality radio host after joining BBC Radio Leicester. After 18 months Belfield moved to Mansfield 103.2 FM in January 2004 to present The Lunchtime Mega Phone-in.
In February 2001, he launched his own production company, Alex Belfield Productions, providing bespoke celebrity programmes which have been broadcast on over 80 radio stations in the UK. His subjects have included Ozzy Osbourne, Andrea Bocelli, Donny Osmond, Frankie Valli, Dame Edna Everage, Katherine Jenkins and Lord Sugar.
In 2002, Belfield presented a special programme, Live From New York, to mark the first anniversary of the 11 September 2001 attacks, which was broadcast on 18 BBC radio stations in the UK. Guests included Ricki Lake and the Duchess of York.
Between 2004 and 2010, he appeared Live on radio stations, including Mercia FM, Touch FM, BBC Bristol, BBC Radio Shropshire and BBC Hereford and Worcester. Belfield also recorded programmes for 3 years for both Coastline FM in Spain and CityTalk 105.9 in Liverpool.
In 2006, he presented the breakfast show on Capital Gold in Birmingham for six weeks, before moving to London to take over the station's networked national late show called "The Late Night Revolution". He also presented Saturday Breakfast 6am-9am.
In May 2010, he joined BBC Radio Leeds to present the mid-morning show. Belfield attracted 50,000 listeners at 9am, the station peak. In February 2011, Belfield was on holiday in Egypt during the uprising against Hosni Mubarak and reported on events for BBC 5Live, BBC Breakfast on BBC 1, BBC News and BBC World. Belfield also appeared Live on BBC Look North for Children In Need. He raised £120,000 for the charity.
Belfield left BBC Radio Leeds in March 2011, saying "I'm not a journalist, never have been and frankly don't want to be". He has since described his time at BBC Leeds as "the worst year of my life". His show attracted the highest ratings in 7 years. Since Belfield's departure the station have decreased audience reach from 16% to 13%.
In December 2011, Belfield made his debut on BBC Radio 2 with Jimmy Savile's "last in-depth interview", recorded at Savile's home in Leeds. The interview was broadcast on Christmas Day 2011. This interview was also published in The Sun on 31 October 2011, the day after his death, as a celebration of his life. The interview was later republished in the Daily Star on 12 October 2012 following the ITV Exposure programme exposing Savile as a prolific paedophile.
Belfield also recorded the last UK interview with Andy Williams, published in the Daily Mirror the morning after the singer's death.
Over the years Belfield has deliberately courted controversy to raise his profile and attract attention to the radio stations he's worked at. In 2004 at Scarlet FM he regularly made the local newspapers after various stunts and controversial statements with one listener describing his style as "moronic". At Mansfield 103.2, he established a series of 'fake sackings' (one of which would involve Mansfield 103.2's managing director Tony Delahunty), in which he would pretend to be fired on the air and then magically reappear the following day. In 2005 whilst hosting the late night radio show for Capital Gold Belfield referred to a 16-year-old mother of triplets as a "slapper". Belfield was reprimanded by Ofcom who said "the late-night discussion had been ill-judged". In 2010 whilst hosting BBC Radio Leeds mid-morning show Belfield was suspended for 1 day after making comments about BBC Look North weather presenter Keeley Donovan. A BBC spokeswoman said: "Alex Belfield has apologised unreservedly for comments."
Since 1994, Belfield has worked as a touring stand-up comedian, singer, entertainer and pianist. He has also taught many choirs including the 'St Anthony's Choir' for seven years from 1995 in Nottingham.
Belfield began working for ITV in April 2013 as a Warm-Up Comedian. He regularly worked for Loose Women. Belfield returned for the new series of Loose Women in September 2013 at ITV Studios on London's Southbank.
Alex performs over 200 Live shows per year. Belfield celebrated 20 years in Live Entertainment in 2014.
In May 2017 Belfield returned to Las Vegas & Broadway for 5 weeks to record over 100 interviews & reviews with many top Stars. Last years 'Las Vegas Top 10 List' attracted over 650,000 hits on YouTube.
In January 2017 Belfield returned to Florida to record new reviews in Miami, Naples, Key West & Marco Island. He returns in 2018 for a month from Jan 10th after his Christmas tour.
Alex continues to tour his Live show and performed a 58 date Christmas tour in December 2016. Most recently, on August 12th 2017, he compered a charity gala for Merrill Osmond for Hearing Fund UK starring Brian Conley, Darren Day & Steve Hewlett.
Since 2013 Alex has worked as a freelancer writer for The Sun, Sun on Sunday, Daily Mirror, Sunday Mirror, Daily Express, Sunday Express, Daily Mail, Mail on Sunday, Sunday People and Daily Star. So far in 2017 he has had three front pages exclusive stories. In 2016 Belfield had over 100 stories published in the national press.
Alex's biggest global story happened in June 2015. Alex flew to New York after breaking a world exclusive of a near fatal accident at a Criss Angel magic show. He broke the story in the Daily Mirror which later ran on over 200 outlets, the most watched morning show in the USA, NBC Today Show as well as CBS, FOX & CNN. The clip has had 786,000+ hits to date on YouTube. The clip was featured around the world on 'Magic Gone Wrong' TV Special in 2017. This is the biggest, most high-profile & successful PR campaign in Alex's 20-year career.
In August 2015 Belfield made national headlines with his controversial Noel Edmonds interview in the Daily Mirror This interview was later printed in the Daily Mail, Huffington Post, The Guardian, Radio Times & debated on BBC 5 Live & more.
In December 2015 Belfield had two 'spreads' (2 pages) on consecutive weeks in Sunday Express with Lorna Luft and Dame Shirley Bassey.
Most recent stories include Sir Ken Dodd, Phillip Schofield, Jimmy Tarbuck, Len Goodman, Sir Cliff Richard, Kym Marsh & Pixi Lott.