Ahmed Harara (Arabic: "أحمد محمد علي "حرارة, born February 12, 1980) is an Egyptian political activist who was blinded in both eyes in separate protesting incidents during the Arab Spring. The nickname 'Harara' means heat and Ahmed was given the name due to always being on the first lines and really always being loud and so always encouraged others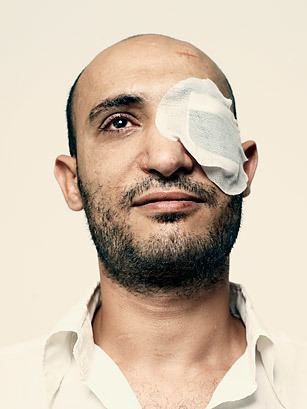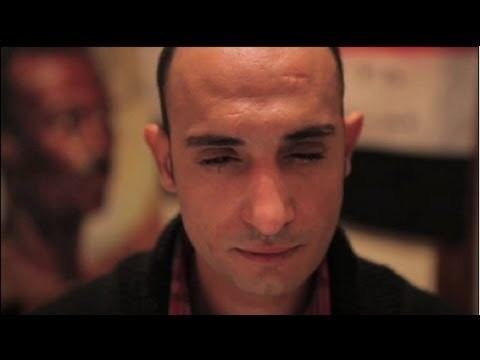 The former dentist became a symbol of the 25 January Revolution in which protestors called for the removal of President Hosni Mubarak. Harara did not attend the protests until he realized that the protests were about changing the entire regime, not just a minister.
Harara sustained injuries that left him blind.
On January 28, 2011, known as the Friday of Rage, protesters clashed with police on the Qasr El Nile Bridge. Harara described how he felt it was the first day all of Egypt showed up. Harara was shot in the face with a shotgun and after three days in a coma woke up in the hospital. Doctors removed the tiny pelts which caused 64 lacerations to his face, 6 were taken from his neck, and 4 had injured his lungs.
On November 19, 2011 Harara was shot a second time while demonstrating on Mohamed Mahmoud St. near Tahrir Square, but this shotgun was loaded with one large pellet, which hit him directly in the eye.
Harara plans to undergo transplant surgery in Germany, and if that is unsuccessful, he will learn braille so he can find work.
Harara was named Time Magazine's Person of the Year in 2011.