Years active

1995–present




Full Name

Alessandro Antine Nivola

Born

June 28, 1972 (age 51) (

1972-06-28

)

Alma mater

Phillips Exeter AcademyYale University

Children

May Rose Nivola, Samuel John Nivola

Movies

A Most Violent Year, Jurassic Park III, American Hustle, Coco Before Chanel, Face/Off




Similar People




Profiles



Alessandro Nivola receives Best Supporting Actor at BIFAs 2018 for Disobedience
Alessandro Antine Nivola (born June 28, 1972) is an American actor and producer, who has starred in feature films such as Face/Off, American Hustle, A Most Violent Year, and also a brief appearance in Selma.
Contents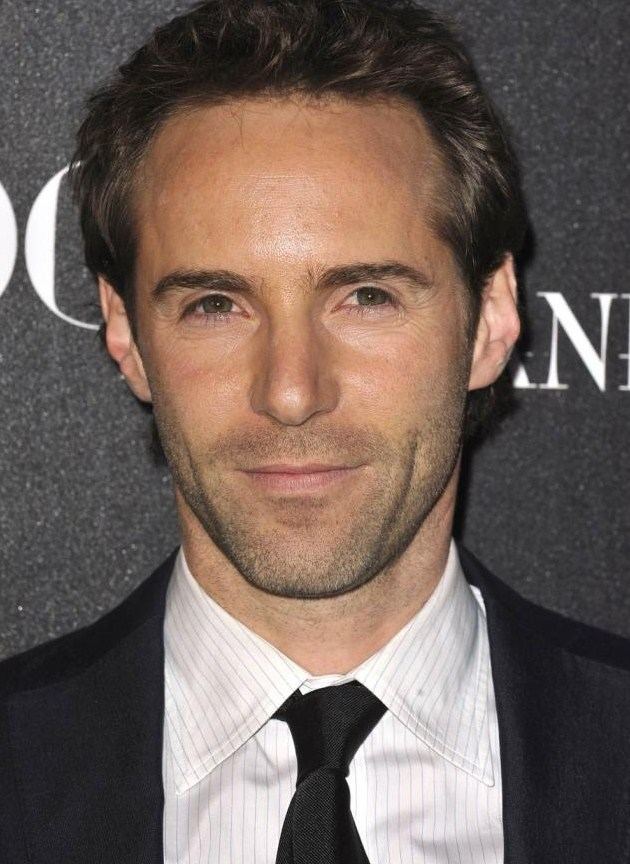 Alessandro nivola pt 1 excellence in acting award provincetown film fest stephen holt show
Early life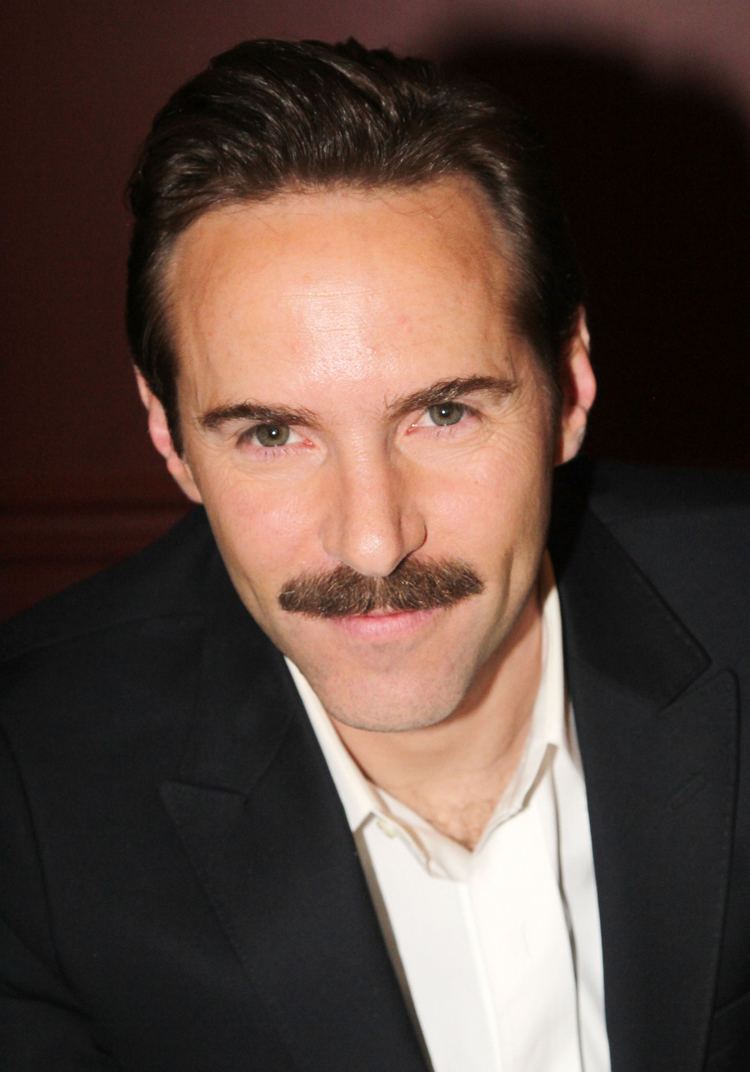 Nivola was born in Boston, Massachusetts. His mother, Virginia (née Davis), is an artist, and his father, Pietro Salvatore Nivola (born 1944), was a professor of political science. Nivola's paternal grandfather was the Sardinian sculptor Costantino Nivola, and his paternal grandmother, Ruth Guggenheim, was a Jewish refugee from Germany. Nivola has described his mother as "a WASP, from the South", and has stated that she is a relative of Confederate President Jefferson Davis. He has a brother, Adrian, and attended Phillips Exeter Academy and Yale University. Alessandro's family also lived in Burlington, Vermont where he attended Mater Christi School, a ministry of the Sisters of Mercy.
Career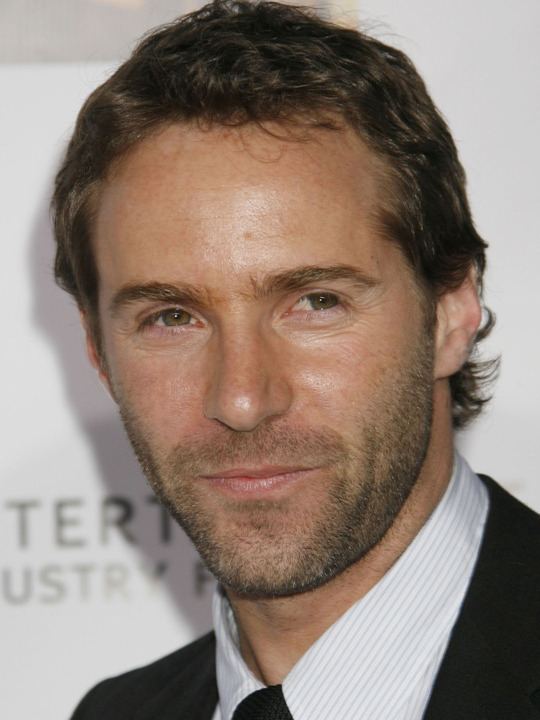 Nivola earned a Drama Desk Award nomination for his first performance on the New York stage in the 1995 Broadway production of A Month In The Country opposite Helen Mirren. Since then he has starred in numerous films including David O. Russell's American Hustle which earned him a Screen Actors Guild Award. Among his other films are Lisa Cholodenko's Laurel Canyon (Independent Spirit Award nomination for best supporting actor), Coco Before Chanel, Junebug, Mansfield Park, Kenneth Branagh's Love's Labour's Lost, Jurassic Park 3, Goal 1 and 2, The Eye, I Want You, Best Laid Plans, Janie Jones, Five Dollars A Day, and John Woo's Face/Off (Blockbuster Entertainment Award nomination). In 2009 he was given the Excellence in Acting Award at the Provincetown International Film Festival.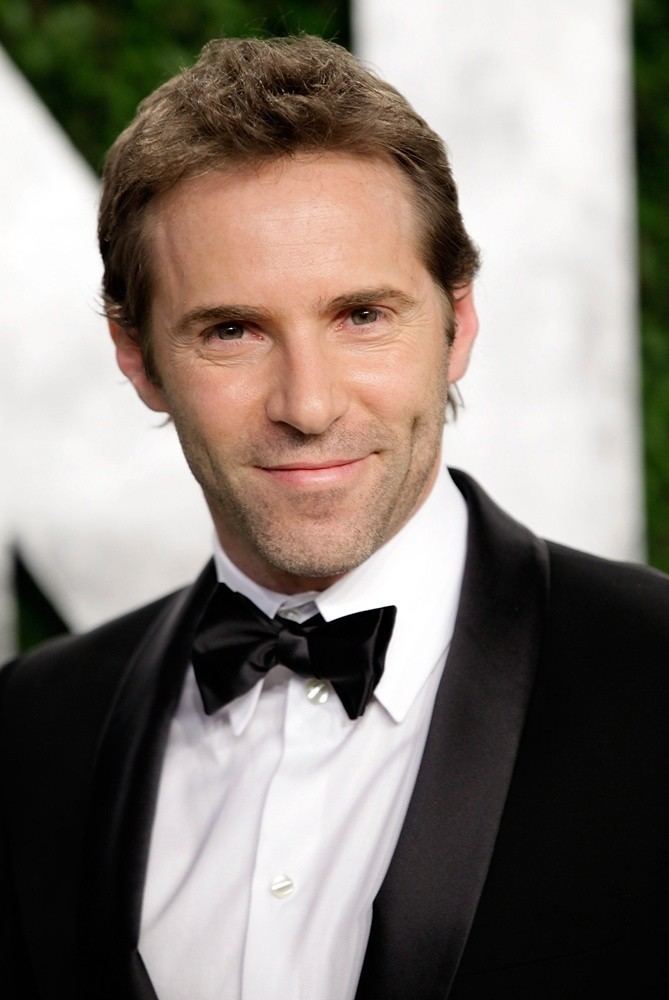 In 2013, Nivola was among The New York Times critics' pics for an Oscar nomination for his performance opposite Elle Fanning and Annette Bening in Sally Potter's film Ginger & Rosa. In 2014, he appeared in the films The Devil's Knot and A Most Violent Year. He returned to the theater and starred in the 2010 Off-Broadway revival of Sam Shepard's A Lie Of The Mind directed by Ethan Hawke. In 2013 he starred as Sir Robert Morton in the Broadway revival of Terrence Rattigan's The Winslow Boy. He returned to Broadway in the fall of 2014 starring opposite Bradley Cooper in a revival of The Elephant Man. In 2012, Nivola established the film and television production company King Bee Productions with his wife, actress Emily Mortimer. Their first project was a six-part television series called Doll & Em which Nivola produced and Mortimer wrote and starred in. The program aired on Sky Living in the UK and on HBO in the United States in 2014.
Personal life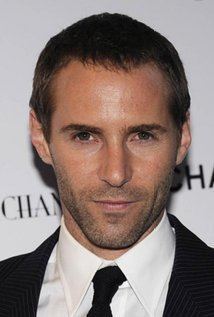 Nivola married British actress Emily Mortimer in Buckinghamshire in January 2003. The couple have two children and live in the Brooklyn borough of New York City.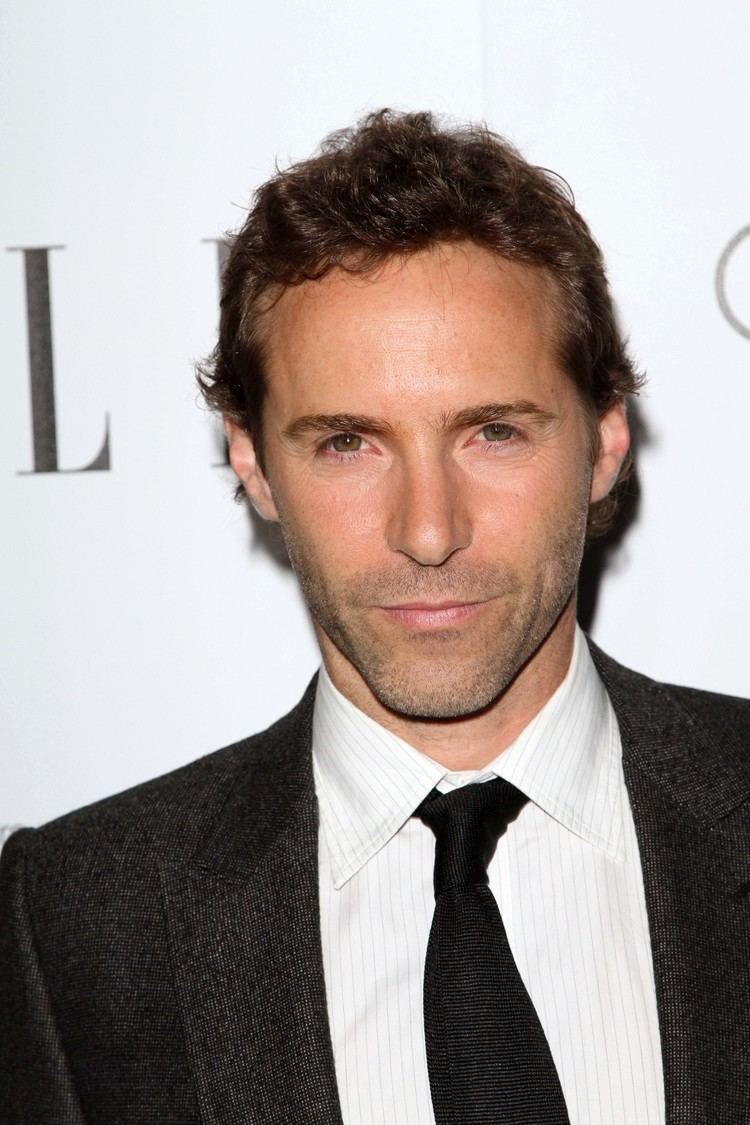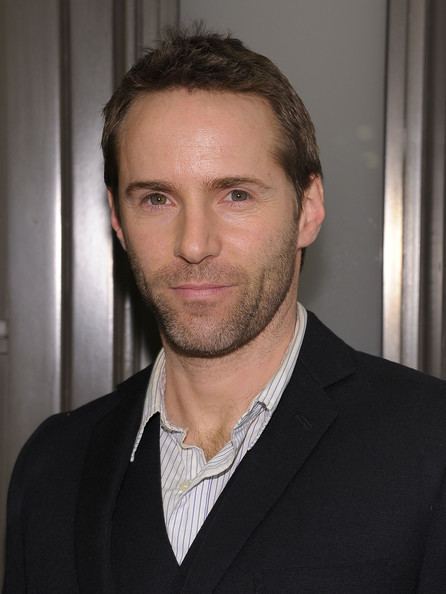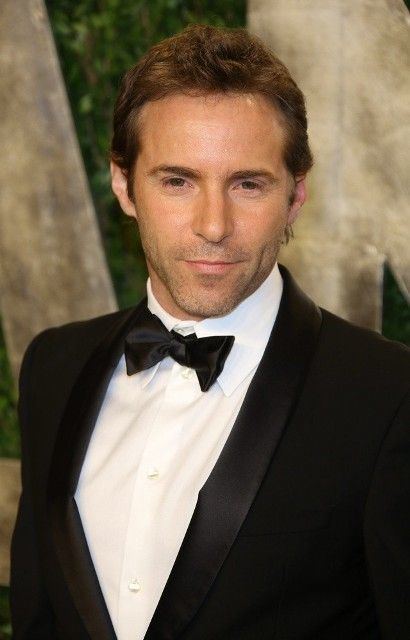 Filmography
Actor
-
Fever (announced)
as
Dave Barbour (rumored)
-
The Brutalist (post-production)
as
Attila
2023
The Big Cigar (TV Mini Series) (post-production)
as
Bert Schneider
- Episode #1.1 (2023) - Bert Schneider
- Episode #1.5 - Bert Schneider
- Episode #1.4 - Bert Schneider
- Guns and Matzah - Bert Schneider
- Episode #1.2 - Bert Schneider
- Episode #1.6 - Bert Schneider
2024
Kraven the Hunter (completed)
as
Aleksei Sytsevich aka 'The Rhino'
2023
Boston Strangler
as
Detective Conley
2022
Amsterdam
as
Detective Hiltz
2021
The Many Saints of Newark
as
Dickie Moltisanti
2021
With/in: Volume 2 (segment "Neighborhood Watch")
2020
Black Narcissus (TV Mini Series)
as
Mr Dean
- Episode #1.3 (2020) - Mr Dean
- Episode #1.1 (2020) - Mr Dean
- Episode #1.2 (2020) - Mr Dean
2019
The Red Sea Diving Resort
as
Sammy Navon
2019
Chimerica (TV Series)
as
Lee Berger
- Neither East nor West (2019) - Lee Berger
- The Brace Position (2019) - Lee Berger
- Gray Areas (2019) - Lee Berger
- Kodak Ergo Sum (2019) - Lee Berger
2019
The Art of Self-Defense
as
Sensei
2017
Disobedience
as
Dovid Kuperman
2017
You Were Never Really Here
as
Governor Williams
2017
The Wizard of Lies (TV Movie)
as
Mark Madoff
2017
One Percent More Humid
as
Gerald
2016
The Neon Demon
as
Roberto Sarno (uncredited)
2015
Doll & Em (TV Series)
as
John
- Episode #2.6 (2015) - John
- Episode #2.5 (2015) - John
- Episode #2.4 (2015) - John
- Episode #2.3 (2015) - John
2014
A Most Violent Year
as
Peter Forente
2013
American Hustle
as
Anthony Amado
2013
Devil's Knot
as
Terry Hobbs
2010
Janie Jones
as
Ethan Brand
2009
Coco Before Chanel
as
Boy Capel
2008
Who Do You Love
as
Leonard Chess
2008
$5 a Day
as
Ritchie Flynn Parker
2008
The Eye
as
Dr. Paul Faulkner
2007
The Girl in the Park
as
Chris
2007
The Company (TV Mini Series)
as
Leo Kritzky / Le capitaine Duval
- Episode #1.6 (2007) - Le capitaine Duval
- Episode #1.5 (2007) - Leo Kritzky
- Episode #1.4 (2007) - Leo Kritzky
- Episode #1.3 (2007) - Leo Kritzky
- Episode #1.2 (2007) - Leo Kritzky
- Episode #1.1 (2007) - Leo Kritzky
2007
Goal II: Living the Dream
as
Gavin Harris
2007
Grace Is Gone
as
John Phillips
2006
The Darwin Awards
as
Ad Exec
2005
Goal! The Dream Begins
as
Gavin Harris
2005
Turning Green
as
Bill the Bookie
2005
The Sisters
as
Andrew Prior
2004
The Clearing
as
Tim Hayes
2003
Carolina
as
Albert Morris
2002
Laurel Canyon
as
Ian McKnight
2001
Jurassic Park III
as
Billy Brennan
2000
Love's Labour's Lost
as
The King
1999
Mansfield Park
as
Henry Crawford
1997
The Almost Perfect Bank Robbery (TV Movie)
as
Doug
1997
Inventing the Abbotts
as
Peter Vanlaningham
1996
Emma (TV Movie)
as
Mr Dixon (uncredited)
1996
The Ring (TV Movie)
as
Noel
1996
Remember WENN (TV Series)
as
Paul Rice
- Valentino Speaks! (1996) - Paul Rice
Producer
2017
Broken Night (Short) (executive producer)
2016
Wig Shop (Short) (producer)
2013
Doll & Em (TV Series) (producer - 12 episodes)
- Six (2013) - (producer)
- Two (2013) - (producer)
- Four (2013) - (producer)
- Three (2013) - (producer)
- Five (2013) - (producer)
- One (2013) - (producer)
Soundtrack
2010
Janie Jones (performer: "Cold Black Tea", "This Time", "From This Life", "Pretend", "Please", "Never Done", "To Keep Bravely", "All at Once", "Find Love")
2002
Laurel Canyon (performer: "Shade and Honey")
2000
Love's Labour's Lost (performer: "I'd Rather Charleston", "I Won't Dance", "I've Got A Crush On You", "Cheek To Cheek", "Let's Face The Music And Dance", "They Can't Take That Away From Me")
Thanks
2022
White Noise (special thanks)
Self
-
Vaccaro by La Villa (Documentary) (post-production)
as
Self
2022
The Last Movie Stars (TV Series documentary)
as
Self / Robert Redford / Richard Brooks
- Chapter Four: Paying the Price (2022) - Self / Robert Redford
- Chapter Three: The Legend of Paul Leonard Newman (2022) - Self / Robert Redford
- Chapter Two: A Star Is Born (2022) - Self
- Chapter One: Cosmic Orphans (2022) - Self / Richard Brooks
2022
Hollywood Insider (TV Series)
as
Self
- Welcome to 'Jurassic Park': An Autopsy Of A Doomed Franchise - Immortal Classic to Studio Schlock (2022) - Self
2021
Late Night with Seth Meyers (TV Series)
as
Self - Guest
- Jason Momoa & Dave Bautista/Alessandro Nivola/Anthony Doerr/Barrett Martin (2021) - Self - Guest
2021
Really Famous with Kara Mayer Robinson (TV Series)
as
Self
- Alessandro Nivola (2021) - Self
2021
Talking Sopranos (TV Series)
as
Self
- The Many Saints of Newark Special (2021) - Self
2011
Made in Hollywood (TV Series)
as
Self
- The Many Saints of Newark/Goliath/OldHenry (2021) - Self
- Episode #7.6 (2011) - Self
2021
In Creative Company (Podcast Series)
as
Self
- The Many Saints of Newark with Alessandro Nivola (2021) - Self
2014
Today (TV Series)
as
Self - Guest
- Episode dated 1 October 2021 (2021) - Self - Guest
- Episode dated 28 September 2021 (2021) - Self - Guest
- Episode dated 17 May 2017 (2017) - Self - Guest
- Episode dated 21 October 2014 (2014) - Self - Guest
2021
The Late Show with Stephen Colbert (TV Series)
as
Self - Guest
- Anita Hill/Alessandro Nivola (2021) - Self - Guest
2021
Access Hollywood (TV Series)
as
Self
- Episode #26.10 (2021) - Self
2019
Ok! TV (TV Series)
as
Self
- Episode #4.116 (2019) - Self
2018
Front Row Flynn (TV Series)
as
Self
- DISOBEDIENCE: Rachel McAdams, Alessandro Nivola, moderator Scott Mantz (2018) - Self
2018
The IMDb Show (TV Series)
as
Self - Guest
- Ep. 124: Alessandro Nivola (2018) - Self - Guest
2018
Premios Goya 32 edición (TV Special)
as
Self - Audience Member
2017
IMDb on the Scene - Interviews (TV Series)
as
Self - Guest
- The Many Saints of Newark - Self - Guest
2017
The Tonight Show Starring Jimmy Fallon (TV Series)
as
Self - Guest
- Tina Fey/Alessandro Nivola/Dirty Projectors feat. DAWN (2017) - Self - Guest
2015
The 69th Annual Tony Awards (TV Special documentary)
as
Self - Nominee
2013
Theater Talk (TV Series)
as
Self / Self - Guest
- Bill Nighy and Carey Mulligan on "Skylight" (2015) - Self
- The Winslow Boy by Terence Rattigan (2013) - Self - Guest
2014
AFI Life Achievement Award (TV Series)
as
Self
- AFI Life Achievement Award: A Tribute to Jane Fonda (2014) - Self
2014
The 68th Annual Tony Awards (TV Special)
as
Self - Presenter
2014
19th Annual Critics' Choice Movie Awards (TV Special)
as
Self - Winner
2013
The Broadway.com Show (TV Series)
as
Self
- Episode #1.31 (2013) - Self
2008
Up Close with Carrie Keagan (TV Series)
as
Self - Guest
- Episode dated 30 January 2008 (2008) - Self - Guest
2007
The Light and the Dark: The Making of 'Face/Off' (Video documentary)
as
Self
2006
Soccer Aid (TV Series)
as
Self - Player
- Episode #1.6 (2006) - Self - Player
2006
2006 Independent Spirit Awards (TV Special)
as
Self - Performer
2005
Corazón de... (TV Series)
as
Self
- Episode dated 21 September 2005 (2005) - Self
2005
Soccer AM (TV Series)
as
Self
- Episode #10.6 (2005) - Self
2004
The 2004 IFP/West Independent Spirit Awards (TV Special)
as
Self - Nominee
2003
The 2003 IFP Independent Spirit Awards (TV Special documentary)
as
Self
2001
The Late Late Show with Craig Kilborn (TV Series)
as
Self - Guest
- Episode dated 25 July 2001 (2001) - Self - Guest
2001
The Making of 'Jurassic Park III' (Video documentary short)
as
Self
Archive Footage
2017
The Wizard of Lies: Cast interviews (Video documentary short)
as
Self / Mark Madoff
References
Alessandro Nivola Wikipedia
(Text) CC BY-SA