Covid-19
Ales Vesely







Aleš Veselý (February 3, 1935 – December 14, 2015) was a Czech sculptor. He was born in Cáslav. From 1952 to 1958, he studied at the Academy of Fine Arts in Prague. At the end of the 1950, he was part of the art movement known as the Czech Abstraction. More recently, he has worked on monumental sculptures, often connected with a specific landscape. He sculpts in welded metal, exploring the tension of the masses and the activity of the elementary forces contained in the material.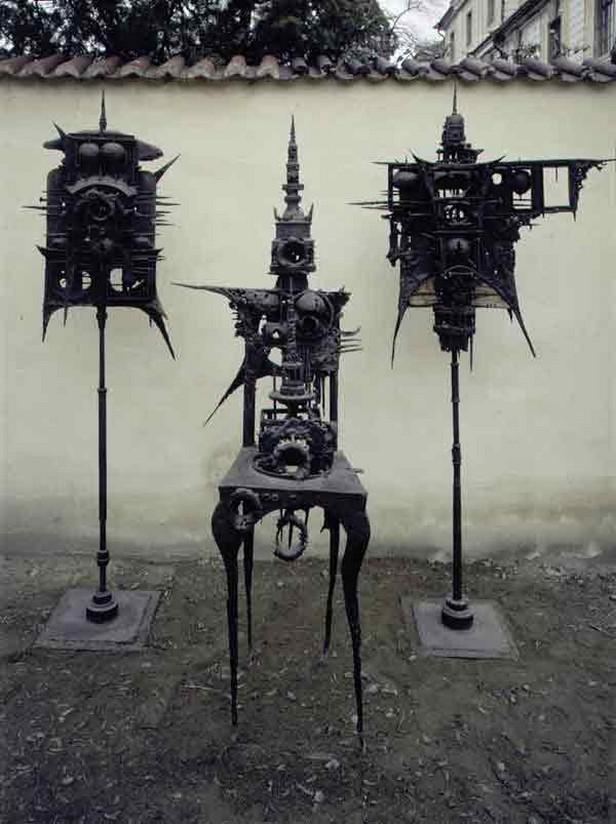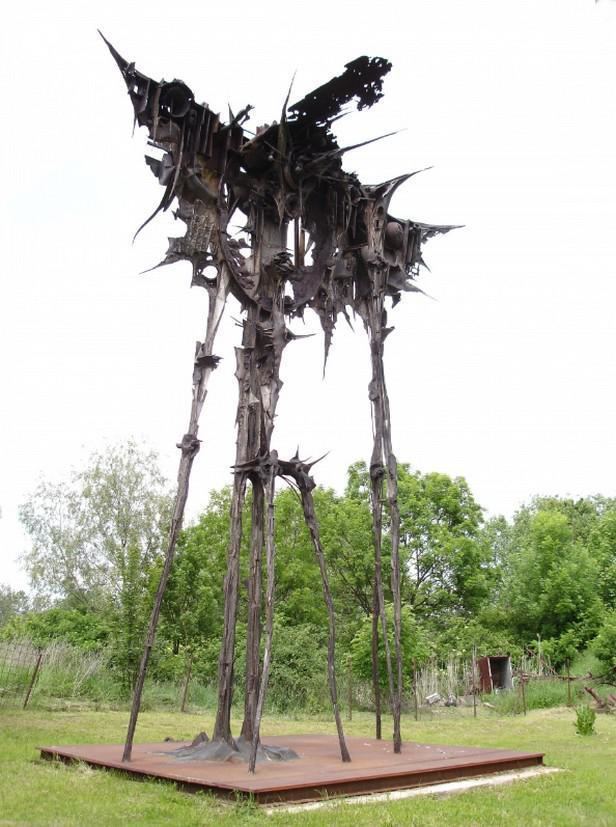 1995: Pollock-Krasner Foundation Grant, Chicago, Illinois
1993: Arts Link Fellowship at The Fabric Workshop and Museum, Philadelphia, Pennsylvania
1986: International Sculpture Center Fellowship, Washington, D.C.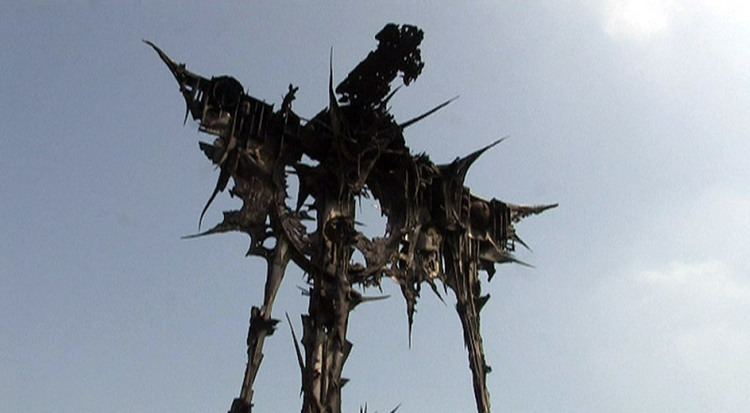 1994 The Chicago Prize, John David Mooney Foundation, Chicago, Illinois
1969 The Mathias Braun Award for the sculpture Kaddish at the Sculpture and City exhibition, Liberec
1965 Critics Award for the sculpture Chair Usurper, 4eme Biennale de Paris
1998-2001 Chamber of Light, Europos Parkas, Vilnius, iron, steel and boulders, 777 x 430 x 430 cm
1999 Messenger, Sculpture Park, Wijk aan Zee, steel and boulders, 530 x 376 x 609 cm
1996 Memento, sculpture from 1968 permanently located in Venray, stainless steel, h. 450 cm
1995 Magen David, Jewish Memorial in Terezin, stainless steel, bronzed railway tracks, boulders, h. 560 cm
1994 Doublebench, Faret Tachikawa, Tokyo, stainless steel, diorite, 240 x 240 x 70 cm
1988 Testimony, sculpture from 1968, permanently located in the Olympic Park, Seoul, stainless steel, h. 280 cm
1980 That One, welded sculpture in stainless steel in front of the Ed. Spranger School, Hamm, h. 12 m
1979 Iron Report, town park, Bochum, complex of three iron sculptures, I. 750 x 900 x 220 cm, II. 330 x 360 x 180 cm, III. 280 x 220 x 110 cm)
1973 Trumpet from Jericho, Nove Sedlo nearby Karlovy Vary, stainless steel, 210 x 390 x 230 cm
1967-1968 Kaddish, (originally in Ostrava) since 1971 located in the outdoor studio of the artist, h. 710 cm
1963 Indetermination of Circle and Straight Line, Rome, CSA, via Bissolati (was destroyed by the permission of the Czech Embassy in 1994)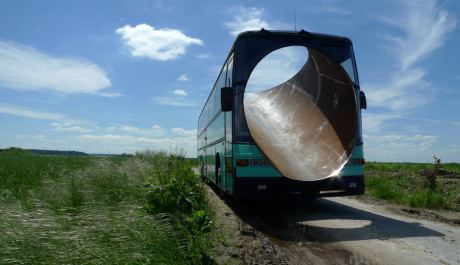 Michal Schonberg, Walk Through That Gate! Conversations with Aleš Veselý, Torst: Prague, 2007, ISBN 80-7215-263-7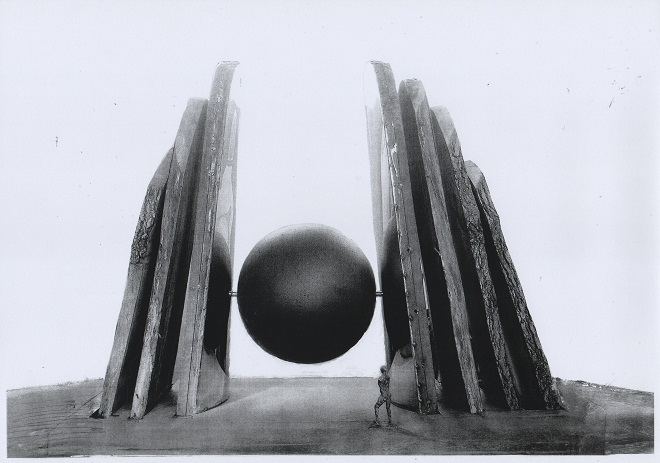 Aleš Veselý Wikipedia