Covid-19
Seven Brothers




Aleksis Kivi





Author




University of Helsinki







10 October 1834 (

1834-10-10

)

Nurmijarvi, Grand Duchy of Finland




December 31, 1872, Tuusula, Finland




Anna-Kristiina Hamberg, Erik Johan Stenvall




Emanuel Stenvall, Agnes Stenvall, Johan Stenvall, Albert Stenvall




Seitseman veljesta, Heath cobblers, Odes, Selections, Eva




Eino Leino, Jean Sibelius, Elias Lonnrot, Minna Canth, Johan Ludvig Runeberg
Aleksis Kivi ( pronunciation ), born Alexis Stenvall, (10 October 1834 – 31 December 1872) was a Finnish author who wrote the first significant novel in the Finnish language, Seven Brothers (Finnish title: Seitsemän veljestä). Although Kivi was among the very earliest authors of prose and lyrics in Finnish language, he is still considered one of the greatest.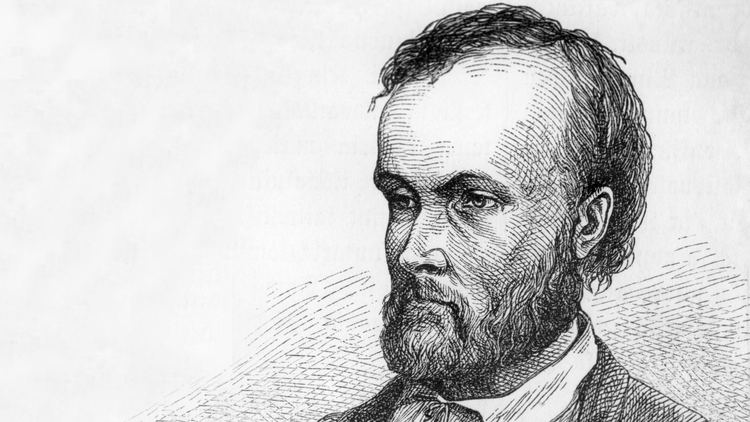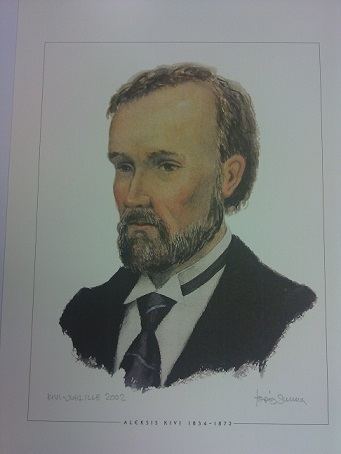 Aleksis Kivi was born in Nurmijärvi, Grand Duchy of Finland, into a tailor's family. In 1846 he left for school in Helsinki, and in 1859 he was accepted into the University of Helsinki, where he studied literature and developed an interest in the theatre. His first play was Kullervo, based on a tragic tale from the Kalevala. He also met the famous journalist and statesman Johan Vilhelm Snellman who became his supporter.
In his schooltime Kivi read world literature from the library of his landlord, and while he studied in the university, he saw plays by Molière and Schiller at the Swedish Theatre in Helsinki.
From 1863 onwards, Kivi devoted his time to writing. He wrote 12 plays and a collection of poetry. The novel Seven Brothers took him ten years to write. Literary critics, especially the prominent August Ahlqvist, disapproved of the book, at least nominally because of its "rudeness" – Romanticism was at its height at the time. Ahlqvist wrote "It is a ridiculous work and a blot on the name of Finnish literature" The Fennomans also disapproved of its depiction of not-so-virtuous rural life that was far from their idealized point of view, and Kivi's excessive drinking may have alienated some.
In 1865 Kivi won the State Prize for his still often performed comedy Nummisuutarit ('The Cobblers on the Heath', translated as Heath Cobblers by Douglas Robinson). However, the less than enthusiastic reception of his books was taking its toll and he was already drinking heavily. His main benefactor Charlotta Lönnqvist could not help him after the 1860s. Physical deterioration and the development of schizophrenia (suspectedly caused by advanced borreliosis) set in, and Kivi died in poverty at the age of 38.
In the early 20th century young writers Volter Kilpi and Eino Leino raised Kivi to the status of national icon. Eino Leino - and later Väinö Linna and Veijo Meri - also identified with Kivi's fate as an author.
In 1939 a bronze statue of Kivi, by Wäinö Aaltonen, was erected in front of the Finnish National Theatre.
In 1995-1996, Finnish composer Einojuhani Rautavaara wrote an opera about Kivi's life and works. In 2002 director Jari Halonen's movie The Life of Aleksis Kivi (Finnish title: Aleksis Kiven elämä) premiered in Finnish cinemas.
Impola, Richard A., trans. Aleksis Kivi, Seven Brothers (English translation of Seitsemän veljestä). New Paltz, NY: Finnish-American Translators Association, 1991.
Matson, Alex, trans. Aleksis Kivi, Seven Brothers (English translation of Seitsemän veljestä). 1st edition, New York: Coward-McCann, 1929. 2nd edition, Helsinki: Tammi, 1952. 3rd edition, edited by Irma Rantavaara, Helsinki: Tammi, 1973.
Robinson, Douglas, trans. Aleksis Kivi's Heath Cobblers and Kullervo. St. Cloud, MN: North Star Press of St. Cloud, 1993.
Aleksis Kivi Wikipedia