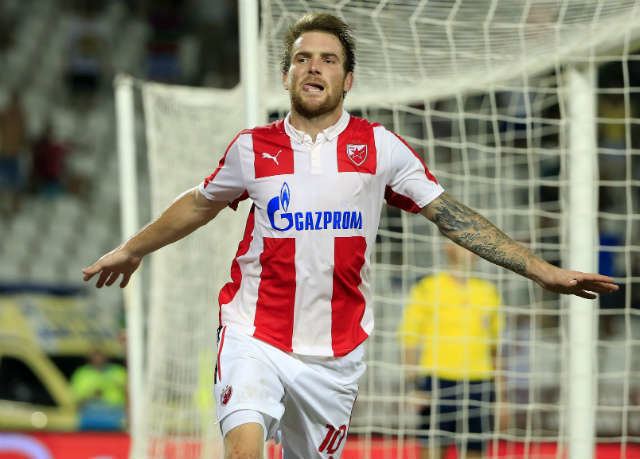 Katai started playing football for his hometown club FK Vojvodina youth squad. After 6 months loan to lower league team FK Palić at the start of 2009–10 season he was promoted to Vojvodina's first team. He's debut in Serbian SuperLiga was on 14 March 2010, when he came in as substitute against FK Čukarički, and he scored his first goal just seven days later in a match against FK Mladi Radnik. On 28 June 2011, he left FK Vojvodina and went to Athens to join Olympiacos.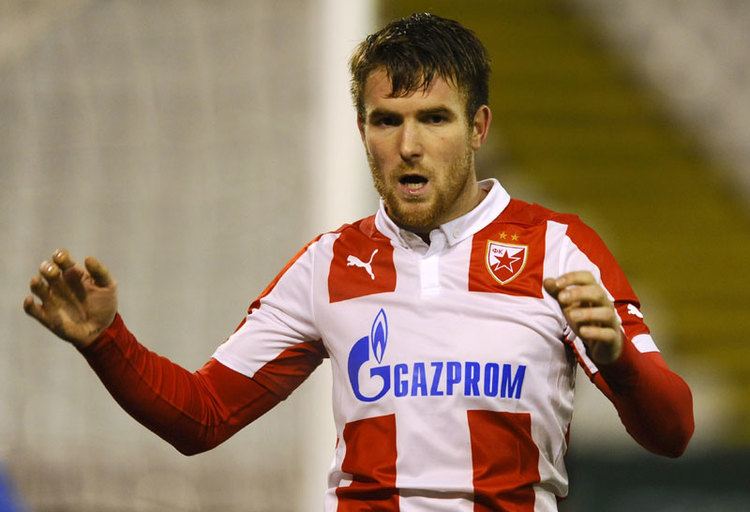 On 24 June 2011, Olympiacos agreed to sign Katai on a four-year contract. At his first trainings with the club, coach Ernesto Valverde told Katai that he did not defend enough and that he needed to improve as a player. Katai did not play a single match for Olympiacos, but was instead sent on loan four times. He was first loaned to OFI Crete, with whom he made his debut on 5 November 2011, against Panionios. The loan spell to Crete was unsuccessful, and so Olympiacos loaned him back to his hometown club FK Vojvodina. While on loan at Vojvodina, in 2012 after one game with Spartak Subotica, he felt very ill and went to the hospital, where he was diagnosed with thrombopenia. He had to have some blood removed and stayed in the hospital for two weeks before he was allowed to recover from home. During his recovery, he had gained over 20 pounds, and did not return to play football until the end of the year. He remained a loaned player for Vojvodina until the club president Ratko Butorović died unexpectedly on 8 June 2013, which led to a period of instability in the club during which Katai left. He subsequently was loaned to Platanias, for whom he scored a total of eight goals and six assists until his loan there expired in the summer of 2014.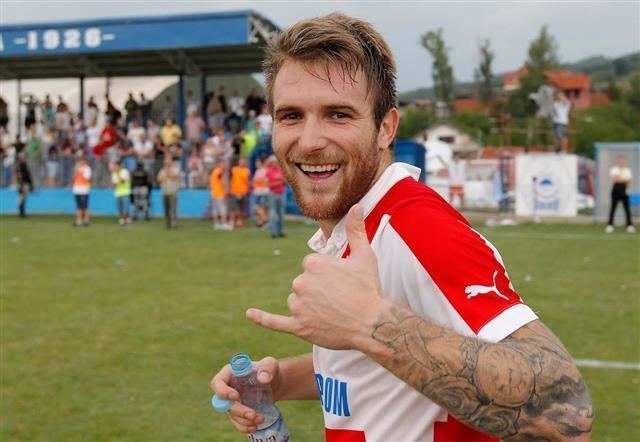 On 31 August 2014, in a last-minute deal before the transfer window closed, Katai devoted to a one-year loan to Red Star Belgrade. Throughout the fall of 2014, Katai was reported to be out of shape, and Red Star's coach Nenad Lalatović was said to have claimed that Katai "had a problem in his head".
On 18 June 2015, it was announced that Katai terminated his contract with Olympiacos and forgave a debt of €300,000 which was owed to him by Red Star from the loan contract, and subsequently signed a two-year contract with Red Star Belgrade. For the 2015–16 season, Miodrag "Grof" Božović was hired as the new coach and Katai played a good game against Kairat in the first qualifying round for the Europa League, although Red Star failed to qualify. By the end of October 2015, Katai had scored 10 goals and made 6 assists in 15 league matches, ranking him one of the most effective midfielders in all of Europe at the time surveyed.
Katai ended the season with the title of the best scorer of the Superliga, scoring his 21st in the last round against Radnički for the 27th title celebration.
In the first competitive match of the 2016–17 season, Katai scored an equalizer and assist for win against Valletta FC in the first match of the second qualifying round for the Champions League in Valletta and winner in rematch, in Belgrade. In the first game of the third round of qualification for the Champions League against Bulgarian PFC Ludogorets Razgrad continued his goal-scoring series, with a 12th consecutive goal, when he dribbled past three players and scored, though Red Star were ultimately eliminated.
On 31 August 2016, Katai signed a three-year contract with La Liga side Deportivo Alavés, for an undisclosed fee.
Katai played two games for Serbia U21 national team. On 5 October 2015, Katai received his first senior call-up and made his debut for Serbia in a friendly match against the Czech Republic.
As of 24 May 2017
As of 15 November 2016
Born in Srbobran, a village in northern Serbia, his paternal grandfather was of Ukrainian origin and his grandmother was Hungarian. His surname is Hungarian, adopted from his grandmother.
Red Star
Serbian SuperLiga: 2015–16
Serbian SuperLiga top goalscorer (1): 2015-16
Serbian SuperLiga Team of the Season: 2015–16