Covid-19
American




Alec Stevens




Author






February 22, 1965 (age 50) Salvador, Bahia, Brazil (

1965-02-22

)


Illustrator, Writer, Musician




E. J. Pace: Christian Cartoonist
Alec Preston Stevens (born 22 February 1965) is a professional author, illustrator and musician.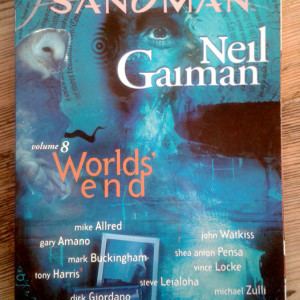 Alec Stevens was born in Salvador, Bahia, Brazil where his father, a USAF officer stationed in various parts of the world, was on military assignment. At age twenty, Stevens began his career as a professional illustrator for magazines, books, and newspapers and also as an artist/writer for comics and graphic novels. His work for the former includes a fourteen-year stint as a contributing artist to The New York Times Book Review, as well as for The New Yorker, Tower Records's Pulse! and Classical Pulse! magazines, Reader's Digest Corp., New Jersey Monthly, United Features Syndicate, AT&T, and numerous other accounts.
His comics work includes literary adaptations (Wilde, Lovecraft, Dinesen, Dostoevsky, Reymont, and Jan Neruda) for Fantagraphics Books, Heavy Metal Magazine, and Kitchen Sink Press. Stevens also wrote and illustrated two graphic novels, The Sinners and Hardcore, for the DC Comics imprint Piranha Press in 1988 and 1989. He had an original story serialized in Dark Horse Comics's Deadline: USA in 1991-1992, and from 1993-1999 he drew a string of short stories for DC's Paradox Press imprint. In 1993 he illustrated "A Tale of Two Cities" as part of the "Worlds' End" story arc in Neil Gaiman's The Sandman series.
A dedicated Christian since late 1989, Alec Stevens has also published two issues of Glory to God which feature stories from the Bible, historical accounts, and modern-day testimonies of faith. July 2006 saw the release of the full color Sadhu Sundar Singh graphic novel, published under his own Calvary Comics imprint. This is a biography in comics form of the famous Indian evangelist. In September 2007 Stevens authored E. J. Pace: Christian Cartoonist, a 250-page biography with hundreds of drawings and rare photos of Dr. Pace, a United Brethren missionary to the Philippines and itinerant Bible teacher whose work appeared in many Christian journals in the early-to-mid-20th century. Erlo Stegen and the Revival Among the Zulus was published in July 2008. This graphic novel portrays the events which led to the formation of the KwaSizabantu Mission in South Africa. A reprint anthology of Glory to God was released in June 2009 with additional material. His Clendennen: Soldier of the Cross graphic novel, published in March 2010, is a biography of B. H. Clendennen, a World War II veteran who later founded The School of Christ International which operates in over 150 countries.
Since 1992, Alec Stevens has served as an instructor at The Kubert School. Many of his former students are now industry professionals.
In addition to being an artist, Stevens is also a singer and guitarist. He did session work for Paragon Records (London, UK) in 1988 and 1992, and his band The Quest were a staple in New York City clubs like CBGB's and Kenny's Castaways in the early 1990s. He later played with the Christian bands As Living Stones and Force for Good. From 2002-2003 he was a tenor in the front rank of the Times Square Church choir, singing before hundreds of thousands in an evangelistic outreach in Nigeria, West Africa, as well as in Carnegie Hall for a 9/11 benefit. From April, 2010 through August, 2016 Alec Stevens worked with the Times Square Church music ministry as a guitarist. His preferred instrument is a 1962 reissue Fender Stratocaster.
Alec Stevens Wikipedia