Preceded by

Melissa Gilbert


Occupation

Actor




Role

Actor




Siblings

Mark Rosenberg




Succeeded by

Ken Howard


Name

Alan Rosenberg




Children

Hugh Howard Rosenberg






Born

October 4, 1950 (age 72) Passaic, New Jersey, U.S. (

1950-10-04

)


Spouse

Marg Helgenberger (m. 1989–2010), Robin Bartlett (m. 1976–1984)


Education

Case Western Reserve University (1972), Stevens Institute of Technology, Yale School of Drama


Movies and TV shows

The Guardian, Cybill, LA Law, The Wanderers, Chicago Hope


Similar People

Marg Helgenberger, Robin Bartlett, David Hollander, Cybill Shepherd, Christine Baranski
Alan Rosenberg (born October 4, 1950) is an American stage and screen actor. From 2005 to 2009, he was president of the Screen Actors Guild, the principal motion picture industry on-screen performers' union.
Contents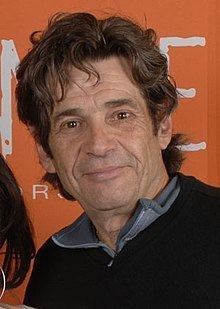 keep hope alive with dr richard olney alan rosenberg
Early life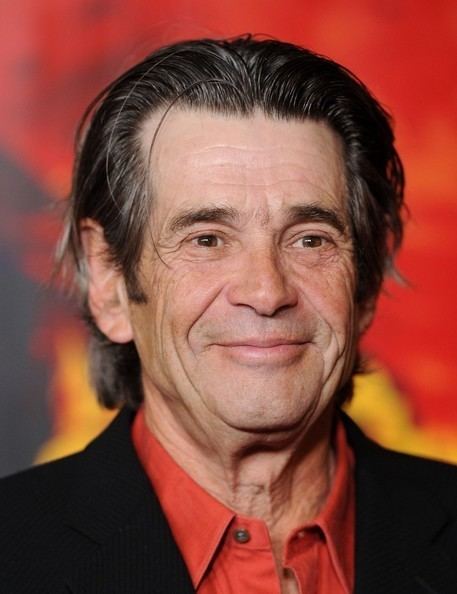 Rosenberg was born and raised in Passaic, New Jersey. He was raised in Conservative Judaism. Alan's late brother, Mark, was a political activist in the 1960s, later a film producer; his first cousin, also from Passaic, is musician/songwriter Donald Fagen, co-founder of the group Steely Dan.
Alan's parents gave him money to apply to graduate school. Rosenberg said that upon graduating in 1972 from Case Western Reserve University, he found another passion, poker, and subsequently gambled away most of the money his parents sent him, leaving him only able to afford one application, to the Yale School of Drama. Rosenberg dropped out halfway through his second year at Yale. His "greatest influence and best friend" while there was classmate Meryl Streep.
Career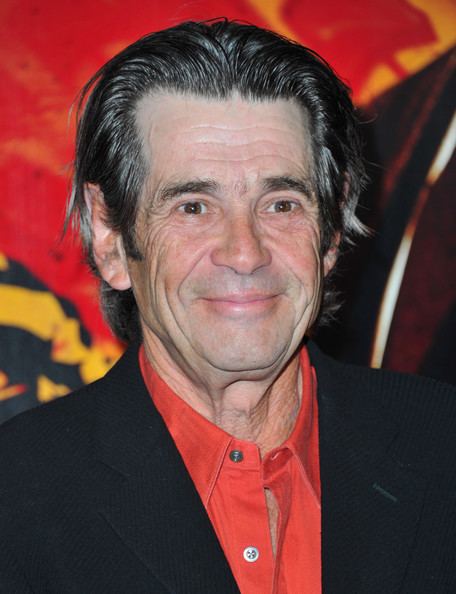 Rosenberg is perhaps best known for his character Eli Levinson which appeared in both the series Civil Wars and the popular L.A. Law. In 1979, he appeared in the movie The Wanderers, as Turkey. He is also well known for his character Ira Woodbine in the sitcom Cybill. More recently he was seen in the legal drama The Guardian as Alvin Masterson.
Rosenberg supplied the voice of the bounty hunter Boba Fett on NPR's adaptation of The Empire Strikes Back. Rosenberg is also known for his appearance as the crazed "Mad Bomber" in the 1986 cult-classic Stewardess School and Paul Bartel's screwball comedy Not for Publication opposite Nancy Allen (1984).
In 1991, he appeared in the TV film The Boys.
In 1995, he received an Emmy Award nomination for a guest-starring role in the hit drama ER. He starred in the Temptations miniseries in 1998, as long-time manager Shelly Berger.
In 1999, he began a recurring role as the hospital legal counsel, Stuart Brickman, on Chicago Hope. Halfway through their final season he was added to the opening titles as a series regular.
He appeared on Broadway in What's Wrong With This Picture and Lost In Yonkers, and off-Broadway in Isn't It Romantic, A Prayer for My Daughter, and Kid Champion. He most recently starred at the Delaware Theatre Company production of Partners, written by Allan Katz.
He was elected the 24th president of Screen Actors Guild (SAG) on September 23, 2005. Rosenberg succeeded Melissa Gilbert, who served as president since 2001 and chose not to run for a third two-year term. Rosenberg received 39.99 percent (10,748 total votes) of the nationwide vote of the Guild's general membership, defeating Morgan Fairchild and Robert Conrad.
In 2005, he appeared as shady defense attorney Adam Novak in an episode of CSI: Crime Scene Investigation co-starring alongside his real life wife Marg Helgenberger. Novak was portrayed as a womanizer who encountered Catherine (Helgenberger) in a bar and later became the prime suspect in two homicides. He appeared once again in the 2007 episode "Leaving Las Vegas" as a lawyer defending a client who turned out to be guilty of two separate crimes, and yet the evidence failed to pin him down, resulting in a not guilty verdict which annoyed Catherine so much that she began to undertake further investigation.
In 2006, he appeared in a very small part as Bruce Steinerman, the divorce attorney of James Wilson in the television-series House M.D., adding yet another legal character to his CV.
In 2007, he started hosting a Public Television program, Life: Part 2, produced in St. Paul, Minnesota. He moderates panel discussions about issues that baby boomers face as they age.
In 2015 he appeared as Dr. William Golliher in the Amazon original series, Bosch.
Personal life
Originally married to actress Robin Bartlett, Rosenberg met Marg Helgenberger in New York in 1984, while guest-starring on her soap Ryan's Hope. The two became friends and started dating in 1986. They married in 1989 and have one son, Hugh Howard Rosenberg (born October 21, 1990). On December 1, 2008, Rosenberg and Helgenberger announced their separation. On March 25, 2009, Helgenberger filed for divorce.
As a result of Helgenberger's mother's 27 year battle against breast cancer, Helgenberger and Rosenberg became involved in the fight against breast cancer. Marg helped her mother fight breast cancer. They have hosted a benefit called Marg and Alan's Celebrity Weekend every year in Omaha, Nebraska since 1999.
Filmography
Actor
-
The Next Cassavetes (post-production)
as
SAG Rep
2022
Mo (TV Series)
as
Aba Weinberg
- Holy Matrimony (2022) - Aba Weinberg
- Remorse (2022) - Aba Weinberg
- Hamoodi (2022) - Aba Weinberg
2022
Bosch: Legacy (TV Series)
as
Dr. William Golliher
- Bloodline (2022) - Dr. William Golliher
- Horseshoes and Hand Grenades (2022) - Dr. William Golliher
- The Wrong Side of Goodbye (2022) - Dr. William Golliher
2014
Bosch (TV Series)
as
Dr. William Golliher
- Jury's Still Out (2021) - Dr. William Golliher
- Chapter Ten: Us and Them (2015) - Dr. William Golliher
- Chapter Three: Blue Religion (2015) - Dr. William Golliher
- Chapter Two: Lost Light (2015) - Dr. William Golliher
- Chapter One: 'Tis the Season (2014) - Dr. William Golliher
2018
The Good Fight (TV Series)
as
Len Gottlieb
- Day 485 (2018) - Len Gottlieb
2016
Shameless (TV Series)
as
Professor Youens
- Occupy Fiona (2017) - Professor Youens
- Icarus Fell. And Rusty Ate Him. (2017) - Professor Youens
- God Bless Her Rotting Soul (2017) - Professor Youens
- We Become What We- Frank! (2017) - Professor Youens
- Ouroboros (2016) - Professor Youens
- You Sold Me the Laundromat, Remember? (2016) - Professor Youens
- You'll Never Ever Get a Chicken in Your Whole Entire Life (2016) - Professor Youens
- I Am A Storm (2016) - Professor Youens
- Hiraeth (2016) - Professor Youens
- Familia Supra Gallegorious Omnia! (2016) - Professor Youens
- Sleep No More (2016) - Professor Youens
- Paradise Lost (2016) - Professor Youens
- Be a Good Boy. Come for Grandma (2016) - Professor Youens
- Pimp's Paradise (2016) - Professor Youens
- NSFW (2016) - Professor Youens
- Refugees (2016) - Professor Youens
- The F Word (2016) - Professor Youens
- #AbortionRules (2016) - Professor Youens
- I Only Miss Her When I'm Breathing (2016) - Professor Youens
2017
Training Day (TV Series)
as
Jack Rawls
- Bad Day at Aqua Mesa (2017) - Jack Rawls
2017
APB (TV Series)
as
Professor Malkova
- Strange Bedfellows (2017) - Professor Malkova
2017
Elementary (TV Series)
as
Sydney Garber
- Fidelity (2017) - Sydney Garber
2016
Suits (TV Series)
as
William Sutter
- P.S.L. (2016) - William Sutter
- Borrowed Time (2016) - William Sutter
- Shake the Trees (2016) - William Sutter
- Spain (2016) - William Sutter
- Trust (2016) - William Sutter
- Back on the Map (2016) - William Sutter
2014
Still Here (Short)
as
Stan
2011
Luck (TV Series)
as
Nick DeRossi
- Two Prized Colts Go Head-to-Head (2012) - Nick DeRossi
- Ace Counters Smythe's Move with His Own (2012) - Nick DeRossi
- Ace and Claire Tour a Horse Farm (2012) - Nick DeRossi
- Ace Pitches a Deal (2012) - Nick DeRossi
- Ace Meets with a Potential Investor (2012) - Nick DeRossi
- Pilot (2011) - Nick DeRossi
2011
Harry's Law (TV Series)
as
Dr. Carleton
- Send in the Clowns (2011) - Dr. Carleton
2009
American Dad! (TV Series)
as
Lawyer #1
- Live and Let Fry (2009) - Lawyer #1 (voice)
2008
15 Minutes of Fame
as
Bob White
2005
CSI: Crime Scene Investigation (TV Series)
as
Adam Novak
- Leaving Las Vegas (2007) - Adam Novak
- Weeping Willows (2005) - Adam Novak
2006
House M.D. (TV Series)
as
Bruce Steinerman
- Whac-A-Mole (2006) - Bruce Steinerman
2005
Numb3rs (TV Series)
as
Judge Franklin Trelane
- Judgment Call (2005) - Judge Franklin Trelane
2005
Robots
as
Jack Hammer (voice)
2005
Robots (Video Game)
as
Jack Hammer (voice)
2005
NYPD Blue (TV Series)
as
Barry Olshan
- Lenny Scissorhands (2005) - Barry Olshan
2001
The Guardian (TV Series)
as
Alvin Masterson
- Antarctica (2004) - Alvin Masterson
- Blood In, Blood Out (2004) - Alvin Masterson
- The Vote (2004) - Alvin Masterson
- Remember (2004) - Alvin Masterson
- The Bachelor Party (2004) - Alvin Masterson
- The Watchers (2004) - Alvin Masterson
- Sparkle (2004) - Alvin Masterson
- Without Consent (2004) - Alvin Masterson
- All Is Mended (2004) - Alvin Masterson
- Amends (2004) - Alvin Masterson
- Beautiful Blue Mystic (2004) - Alvin Masterson
- Legacy (2004) - Alvin Masterson
- Swimming (2003) - Alvin Masterson
- Let God Sort 'Em Out (2003) - Alvin Masterson
- Believe (2003) - Alvin Masterson
- Hazel Park (2003) - Alvin Masterson
- Let's Spend the Night Together (2003) - Alvin Masterson
- Shame (2003) - Alvin Masterson
- The Father-Daughter Dance (2003) - Alvin Masterson
- The Line (2003) - Alvin Masterson
- Big Coal (2003) - Alvin Masterson
- Carnival (2003) - Alvin Masterson
- All the Rage (2003) - Alvin Masterson
- Sensitive Jackals (2003) - Alvin Masterson
- Burton & Ernie (2003) - Alvin Masterson
- What It Means to You (2003) - Alvin Masterson
- Back in the Ring (2003) - Alvin Masterson
- My Aim Is True (2003) - Alvin Masterson
- The Intersection (2003) - Alvin Masterson
- The Weight (2003) - Alvin Masterson
- Where You Are (2003) - Alvin Masterson
- Understand Your Man (2003) - Alvin Masterson
- Ambition (2003) - Alvin Masterson
- You Belong to Me (2003) - Alvin Masterson
- No Good Deed (2002) - Alvin Masterson
- Sacrifice (2002) - Alvin Masterson
- The Dark (2002) - Alvin Masterson
- The Neighborhood (2002) - Alvin Masterson
- The Innocent (2002) - Alvin Masterson
- The Living (2002) - Alvin Masterson
- Assuming the Position (2002) - Alvin Masterson
- The Next Life (2002) - Alvin Masterson
- The Dead (2002) - Alvin Masterson
- Monster (2002) - Alvin Masterson
- Testimony (2002) - Alvin Masterson
- The Beginning (2002) - Alvin Masterson
- The Chinese Wall (2002) - Alvin Masterson
- Shelter (2002) - Alvin Masterson
- Lawyers, Guns and Money (2002) - Alvin Masterson
- Mothers of the Disappeared (2002) - Alvin Masterson
- The Divide (2002) - Alvin Masterson
- Solidarity (2002) - Alvin Masterson
- In Loco Parentis (2002) - Alvin Masterson
- Family (2002) - Alvin Masterson
- Privilege (2002) - Alvin Masterson
- Causality (2002) - Alvin Masterson
- Home (2001) - Alvin Masterson
- Loyalties (2001) - Alvin Masterson
- The Funnies (2001) - Alvin Masterson
- Heart (2001) - Alvin Masterson
- Feeding Frenzy (2001) - Alvin Masterson
- Indian Summer (2001) - Alvin Masterson
- The Men from the Boys (2001) - Alvin Masterson
- Lolita? (2001) - Alvin Masterson
- Paternity (2001) - Alvin Masterson
- Reunion (2001) - Alvin Masterson
- Pilot (2001) - Alvin Masterson
2003
Frankie and Johnny Are Married
as
Alan Rosenberg
2002
The Bum (Short)
as
The Bum
2002
L.A. Law: The Movie (TV Movie)
as
Eli Levinson (uncredited)
2001
On the Edge (TV Movie)
as
Frank Waverly (segment "Reaching Normal")
2001
A Mother's Fight for Justice (TV Movie)
as
Geoff Stone
2000
Level 9 (TV Series)
as
Colonel Lavalle
- Through the Looking Glass (2000) - Colonel Lavalle
1999
Chicago Hope (TV Series)
as
Stuart Brickman
- Have I Got a Deal for You (2000) - Stuart Brickman
- Everybody's Special at Chicago Hope (2000) - Stuart Brickman
- Thoughts of You (2000) - Stuart Brickman
- Miller Time (2000) - Stuart Brickman
- Devoted Attachment (2000) - Stuart Brickman
- Cold Hearts (2000) - Stuart Brickman
- Simon Sez (2000) - Stuart Brickman
- Painful Cuts (2000) - Stuart Brickman
- Boys Will Be Girls (2000) - Stuart Brickman
- Faith, Hope & Surgery (2000) - Stuart Brickman
- White Rabbit (1999) - Stuart Brickman
- Upstairs, Downstairs (1999) - Stuart Brickman
- Vigilance and Care (1999) - Stuart Brickman
- Team Play (1999) - Stuart Brickman
- The Heavens Can Wait (1999) - Stuart Brickman
- Kiss of Death (1999) - Stuart Brickman
1999
Family Law (TV Series)
- Decisions (1999)
1999
A Touch of Hope (TV Movie)
as
Dr. Rohan
1999
The Wild Thornberrys (TV Series)
as
Hyena
- No Laughing Matter (1999) - Hyena (voice)
1999
Touched by an Angel (TV Series)
as
T.K. McKenna
- The Medium and the Message (1999) - T.K. McKenna
1999
Hercules (TV Series)
as
Boreas, the North Wind
- Hercules and the Spartan Experience (1999) - Boreas, the North Wind (voice)
1998
Bronx County (TV Movie)
1998
L.A. Doctors (TV Series)
as
Dr. Keith Burke
- The Code (1998) - Dr. Keith Burke
1998
The Temptations (TV Mini Series)
as
Shelly Berger
- Episode #1.2 (1998) - Shelly Berger
- Episode #1.1 (1998) - Shelly Berger
1998
Giving Up the Ghost (TV Movie)
as
Jake
1995
Cybill (TV Series)
as
Ira Woodbine / Zechariah
- Ka-Boom! (1998) - Ira Woodbine
- Cybill in the Morning (1998) - Ira Woodbine
- Don Gianni (1998) - Ira Woodbine
- Daddy (1998) - Ira Woodbine
- Farewell, My Sweet (1998) - Ira Woodbine
- Dream Date (1998) - Ira Woodbine
- Whose Wife Am I, Anyway? (1998) - Ira Woodbine
- Oh Brother! (1998) - Ira Woodbine
- Fine Is Not a Feeling (1998) - Ira Woodbine
- Cybill Sheridan's Day Off (1998) - Ira Woodbine
- Once, Twice, Three Times a Lady (1998) - Ira Woodbine
- Bakersfield (1998) - Ira Woodbine
- Show Me the Minnie (1997) - Ira Woodbine
- The Golden Years (1997) - Ira Woodbine
- Grandbaby (1997) - Ira Woodbine
- How to Get a Head in Show Business (1997) - Ira Woodbine
- Where's a Harpoon When You Need One? (1997) - Ira Woodbine
- Halloween (1997) - Ira Woodbine
- Earthquake (1997) - Ira Woodbine
- Like Family (1997) - Ira Woodbine
- Some Like It Hot (1997) - Ira Woodbine
- The Big, Flouncy Thing (1997) - Ira Woodbine
- The Love of Her Life (1997) - Ira Woodbine
- Regarding Henry (1997) - Ira Woodbine / Zechariah
- Let's Stalk (1997) - Ira Woodbine
- Mother's Day (1997) - Ira Woodbine
- There Was an Old Woman (1997) - Ira Woodbine
- The Piano (1997) - Ira Woodbine
- The Wedding (1997) - Ira Woodbine
- All of Me (1997) - Ira Woodbine
- From Boca, with Love (1997) - Ira Woodbine
- Name That Tune (1997) - Ira Woodbine
- True Confessions (1997) - Ira Woodbine
- Kiss Me, You Fool (1997) - Ira Woodbine
- Valentine's Day (1997) - Ira Woodbine
- In Her Dreams (1997) - Ira Woodbine
- Little Bo Peep (1997) - Ira Woodbine
- Bachelor Party (1997) - Ira Woodbine
- The Little Drummer Girls (1996) - Ira Woodbine
- A Hell of a Christmas (1996) - Ira Woodbine
- Buffalo Gals (1996) - Ira Woodbine
- Going to Hell in a Limo: Part 2 (1996) - Ira Woodbine
- Going to Hell in a Limo: Part 1 (1996) - Ira Woodbine
- Sex, Drugs and Catholicism (1996) - Ira Woodbine
- Cybill Does Diary (1996) - Ira Woodbine
- Cybill, Get Your Gun (1996) - Ira Woodbine
- It's for You, Mrs. Lincoln (1996) - Ira Woodbine
- Cybill and Maryann Go to Japan (1996) - Ira Woodbine
- Venice or Bust (1996) - Ira Woodbine
- Bringing Home the Bacon (1996) - Ira Woodbine
- Going Out with a Bang (1996) - Ira Woodbine
- Three Women and a Dummy (1996) - Ira Woodbine
- Pal Zoey (1996) - Ira Woodbine
- When You're Hot, You're Hot (1996) - Ira Woodbine
- Virgin, Mother, Cheater (1996) - Ira Woodbine
- An Officer and a Thespian (1996) - Ira Woodbine
- Romancing the Crone (1996) - Ira Woodbine
- Wedding Bell Blues (1996) - Ira Woodbine
- A Who's Who for What's His Name (1996) - Ira Woodbine
- Lowenstein's Lament (1996) - Ira Woodbine
- Where's Zoey? (1996) - Ira Woodbine
- Educating Zoey (1996) - Ira Woodbine
- The Big Apple Can Bite Me (1996) - Ira Woodbine
- Mourning Has Broken (1995) - Ira Woodbine
- The Odd Couples (1995) - Ira Woodbine
- Local Hero (1995) - Ira Woodbine
- They Shoot Turkeys, Don't They? (1995) - Ira Woodbine
- To Sir, with Lust (1995) - Ira Woodbine
- Nice Work If You Can Get It (1995) - Ira Woodbine
- Cybill's Fifteen Minutes (1995) - Ira Woodbine
- Cybill with an 'S' (1995) - Ira Woodbine
- Since I Lost My Baby (1995) - Ira Woodbine
- Zing! (1995) - Ira Woodbine
- Cybill Discovers the Meaning of Life (1995) - Ira Woodbine
- The Cheese Stands Alone (1995) - Ira Woodbine
- The Big Sleep-Over (1995) - Ira Woodbine
- The Last Temptation of Cybill (1995) - Ira Woodbine
- Death and Execs (1995) - Ira Woodbine
- The Curse of Zoey (1995) - Ira Woodbine
- See Jeff Jump, Jump, Jeff, Jump! (1995) - Ira Woodbine
- Call Me Irresponsible (1995) - Ira Woodbine
- Starting on the Wrong Foot (1995) - Ira Woodbine
- Look Who's Stalking (1995) - Ira Woodbine
- How Can I Call You My Ex-Husbands If You Won't Go Away? (1995) - Ira Woodbine
- Virgin, Mother, Crone (1995) - Ira Woodbine
1998
Murphy Brown (TV Series)
as
Max Llewelyn
- The Last Temptation of Murphy (1998) - Max Llewelyn
1997
Cloned (TV Movie)
as
Dr. Wesley Kozak
1997
Duckman: Private Dick/Family Man (TV Series)
as
Dr. Bob
- How to Suck in Business Without Really Trying (1997) - Dr. Bob (voice)
1996
Breaking Through (TV Movie)
as
Ned Burkett
1996
Rugrats (TV Series)
as
Mr. Dreidel / TV Announcer
- Chanukah (1996) - Mr. Dreidel / TV Announcer (voice)
1996
Undue Influence (TV Movie)
as
Harry Hines
1996
On Seventh Avenue (TV Movie)
as
Phillip Reiman
1995
Aaahh!!! Real Monsters (TV Series)
as
Huckter / Skater
- The Five Faces of Ickis/Bigfoot, Don't Fail Me Now (1995) - Huckter / Skater (voice)
1995
Freaky Friday (TV Movie)
as
Bill Davidson
1994
Witch Hunt (TV Movie)
as
N.J. Gottlieb
1994
ER (TV Series)
as
Samuel Gasner
- Into That Good Night (1994) - Samuel Gasner
1989
L.A. Law (TV Series)
as
Eli Levinson / Lawyer William Willis
- Finish Line (1994) - Eli Levinson
- Whistle Stop (1994) - Eli Levinson
- How Am I Driving? (1994) - Eli Levinson
- Tunnel of Love (1994) - Eli Levinson
- Dead Issue (1994) - Eli Levinson
- Silence Is Golden (1994) - Eli Levinson
- Whose San Andreas Fault Is It, Anyway? (1994) - Eli Levinson
- Three on a Patch (1994) - Eli Levinson
- God Is My Co-Counsel (1994) - Eli Levinson
- The Age of Insolence (1994) - Eli Levinson
- Cold Cuts (1994) - Eli Levinson
- McKenzie, Brackman, Barnum & Bailey (1994) - Eli Levinson
- He Ain't Guilty, He's My Brother (1994) - Eli Levinson
- Rhyme and Punishment (1993) - Eli Levinson
- Eli's Gumming (1993) - Eli Levinson
- Pacific Rimshot (1993) - Eli Levinson
- Safe Sex (1993) - Eli Levinson
- The Green, Green Grass of Home (1993) - Eli Levinson
- Foreign Co-respondent (1993) - Eli Levinson
- How Much Is That Bentley in the Window (1993) - Eli Levinson
- Leap of Faith (1993) - Eli Levinson
- Book of Renovation, Chapter 1 (1993) - Eli Levinson
- Bound for Glory (1990) - Lawyer William Willis
- The Accidental Jurist (1989) - Lawyer William Willis
1993
The Tommyknockers (TV Mini Series)
as
Jack Kimble
- Part 1 (1993) - Jack Kimble (uncredited)
1991
Civil Wars (TV Series)
as
Eli Levinson
- A Liver Runs Through It (1993) - Eli Levinson
- Captain Kangaroo Court (1993) - Eli Levinson
- Alien Aided Affection (1993) - Eli Levinson
- Watt, Me Worry? (1993) - Eli Levinson
- Split Ends (1993) - Eli Levinson
- Dances with Sharks (1993) - Eli Levinson
- Hit the Road, Jack (1993) - Eli Levinson
- A Partridge in a Pair's Tree (1992) - Eli Levinson
- The Triumph of DeVille (1992) - Eli Levinson
- The Old Man and the 'C' (1992) - Eli Levinson
- A Bus Named Desire (1992) - Eli Levinson
- Das Boat House (1992) - Eli Levinson
- Devil's Advocate (1992) - Eli Levinson
- Below the Beltway (1992) - Eli Levinson
- Drone of Arc (1992) - Eli Levinson
- Oboe Phobia (1992) - Eli Levinson
- Grin and Bare It (1992) - Eli Levinson
- The Naked and the Wed (1992) - Eli Levinson
- Till Debt Do Us Part (1992) - Eli Levinson
- Denise and De Nuptials (1992) - Eli Levinson
- Mob Psychology (1992) - Eli Levinson
- Dirty Pool (1992) - Eli Levinson
- Chute First, Ask Questions Later (1992) - Eli Levinson
- Tape Fear (1992) - Eli Levinson
- Whippet 'Til It Breaks (1992) - Eli Levinson
- His Honor's Offer (1992) - Eli Levinson
- Shop 'Til You Drop (1992) - Eli Levinson
- Pro Se Can You See (1992) - Eli Levinson
- For Better or Perverse (1992) - Eli Levinson
- Oceans White with Phone (1992) - Eli Levinson
- Honi Soit Qui Mal Y Pense (1992) - Eli Levinson
- Have Gun, Will Unravel (1991) - Eli Levinson
- A Long, Fat Frontal Presentation (1991) - Eli Levinson
- The Pound and the Fury (1991) - Eli Levinson
- Daveja-Vu All Over Again (1991) - Eli Levinson
- Pilot (1991) - Eli Levinson
1991
...And Then She Was Gone (TV Movie)
as
Alan Dunlap
1991
The Boys (TV Movie)
as
Psychiatrist
1990
Over My Dead Body (TV Series)
as
Kurt
- Dead Air (1990) - Kurt
1990
Midnight Caller (TV Series)
as
J.D. Stillwell
- Life Without Possibility: Part 2 (1990) - J.D. Stillwell
- Life Without Possibility: Part 1 (1990) - J.D. Stillwell
1990
Lucky Chances (TV Mini Series)
as
Costa
- Episode #1.3 (1990) - Costa
- Episode #1.2 (1990) - Costa
- Episode #1.1 (1990) - Costa
1990
Parker Kane (TV Movie)
as
Morris
1990
Bar Girls (TV Movie)
as
Miles
1989
Peacemaker (Short)
as
David Cooper
1989
Empty Nest (TV Series)
as
Professor Brooks
- Overdue for a Job (1989) - Professor Brooks
1989
After Midnight
as
Richard (segment "All Night Operator")
1989
The Preppie Murder (TV Movie)
as
Dan Levin, Uncle
1989
Coach (TV Series)
as
Professor John Sterling
- Kelly and the Professor (1989) - Professor John Sterling
1989
The Revenge of Al Capone (TV Movie)
as
Frank Nitti
1988
The Last Temptation of Christ
as
Thomas, Apostle
1987
The King of Love (TV Movie)
as
Jay Schoen
1987
The Days and Nights of Molly Dodd (TV Series)
as
Martin Storm
- Here's Why Good Guys Sometimes Wear Black (1987) - Martin Storm
1987
White of the Eye
as
Mike Desantos
1986
Promise (TV Movie)
as
Dr. Pressman
1986
Stewardess School
as
Mad Bomber
1985
Kojak: The Belarus File (TV Movie)
as
Lustig
1985
Robert Kennedy and His Times (TV Mini Series)
as
Jack Newfield
- Episode #1.3 (1985) - Jack Newfield
- Episode #1.2 (1985) - Jack Newfield
- Episode #1.1 (1985) - Jack Newfield
1984
Not for Publication
as
Bernie
1983
Star Wars: The Empire Strikes Back - The Original Radio Drama (TV Series)
as
Boba Fett
- Gambler's Choice (1983) - Boba Fett (voice)
- Dark Lord's Fury (1983) - Boba Fett (voice)
- New Allies, New Enemies (1983) - Boba Fett (voice)
1982
Nine to Five (TV Series)
as
Instructor
- Real Men Don't Make Quiche (1982) - Instructor
1981
Texas (TV Series)
as
Doctor
- Episode #1.211 (1981) - Doctor
1980
Happy Birthday, Gemini
as
Francis Geminiani
1978
Barnaby Jones (TV Series)
as
Ray Reed
- Memory of a Nightmare (1978) - Ray Reed
Director
2004
NYPD Blue (TV Series) (1 episode)
- I Love My Wives, But Oh You Kid (2004)
2004
The Guardian (TV Series) (1 episode)
- The Bachelor Party (2004)
Soundtrack
1987
The Days and Nights of Molly Dodd (TV Series) (performer - 1 episode)
- Here's Why Good Guys Sometimes Wear Black (1987) - (performer: "Let's Call the Whole Thing Off")
Self
2017
Absolutely Jason Stuart (TV Series)
as
Self
- Alan Rosenberg (2017) - Self
2017
'the Wanderers' Q&A at the Cinefamily (Video documentary short)
as
Self
2015
Colliding Dreams (Documentary)
as
Narrator
2014
Pencils Down! The 100 Days of the Writers Guild Strike (Documentary)
as
Self
2011
Sholem Aleichem: Laughing in the Darkness (Documentary)
as
Narrator
2007
Entertainment Tonight (TV Series)
as
Self
- Episode dated 23 December 2008 (2008) - Self
- Episode dated 24 January 2008 (2008) - Self
- Episode dated 20 December 2007 (2007) - Self
2008
Light Denied (Documentary)
1997
Arguing the World (Documentary)
as
Narrator
1996
Sex, Censorship and the Silver Screen (TV Series documentary)
as
Quote Reader
- Forward Into the Past (1996) - Quote Reader (voice)
1996
2nd Annual Screen Actors Guild Awards (TV Special)
as
Self - Nominee
References
Alan Rosenberg Wikipedia
(Text) CC BY-SA