Covid-19
Alan Lau




Poet




American Book Awards







University of California, Santa Cruz




Blues and greens, Songs for Jadina
Alan Chong Lau (born July 11, 1948 in Oroville, California) is an American poet, and artist.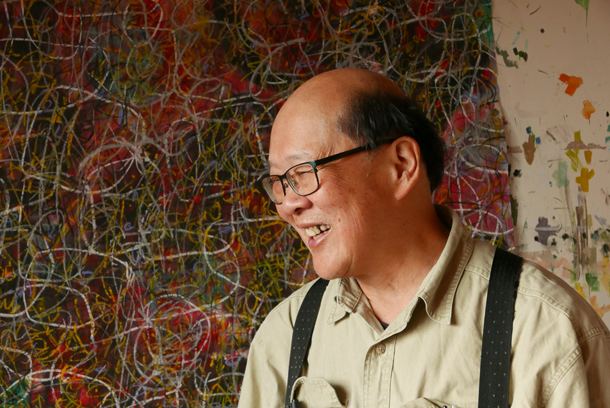 He grew up in Paradise, California, and graduated from the University of California, Santa Cruz with a B.A. in Art. He serves as Arts Editor for the International Examiner. His art is represented at the Francine Seders Gallery. He lives in Seattle, Washington.
1981 American Book Award
Creative Artist Fellowship for Japan from the Japan-US Friendship Commission
National Endowment for the Arts and the Agency for Cultural Affairs of the Japanese Government
Artists Grant from Seattle Arts Commission
Publications Grant from King County Arts Commission
Special Projects Grant from the California Arts Council
no hurry (Cash Machine, 2007)
Blues and Greens: A Produce Worker's Journal. University of Hawai'i Press. 2000. ISBN 978-0-8248-2323-8.
Songs For Jadina. Greenfield Review Press. 1980. ISBN 978-0-912678-43-6.
Garrett Kaoru Hongo, Alan Chong Lau, Lawson Fusao Inada (1978). The Buddha Bandits Down Highway 99. Buddhahead Press.

CS1 maint: Uses authors parameter (link)
Ishmael Reed, ed. (2003). From Totems to Hip-Hop: A Multicultural Anthology of Poetry Across The Americas 1900-2002. Thunder's Mouth Press. ISBN 978-1-56025-458-4.
Gary Gach, ed. (1998). What Book!? Buddha Poems From Beat to Hiphop. Parallax Press. ISBN 978-0-938077-92-3.
Stan Yogi, ed. (1996). "2 Stops on the Way Home". Highway 99: a literary journey through California's Great Central Valley. Heyday Books. ISBN 978-0-930588-82-3.
Alan Chong Lau Wikipedia