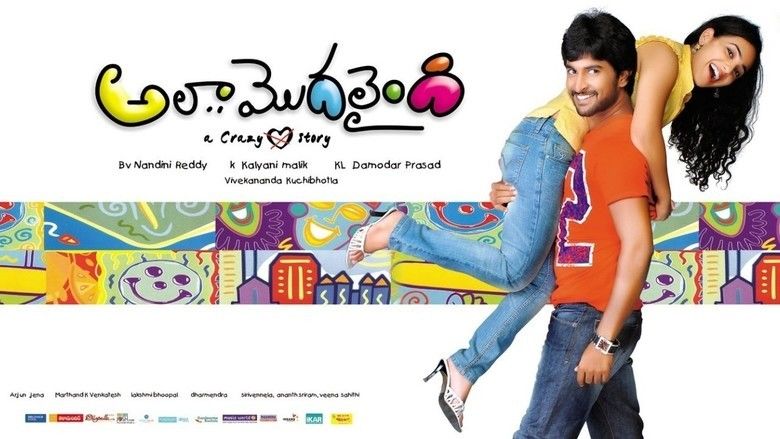 The film begins with an accident. Gautham (Nani) is abducted by John Abraham (Ashish Vidyarthi). On the way, Gautham is forced to narrate his tale as he talks of stopping a marriage and John too talks of preventing a wedding. Hence, the flashback. Gautham is ready to propose to Simran (Kriti Kharbanda) with a bunch of red roses, but destiny has other plans. Elsewhere, Nithya (Nithya Menen) is playing cricket and hits Gautham with her shot. He is then taken to the hospital in the stretcher. Simran falls in love with the doctor treating Gautham and they get married eventually. Gautham is invited and goes to the wedding but cannot face Simran. When he walks out, he gets drunk and meets a drunk Nithya who actually was in love with the doctor. They go around freaking during the night and part ways the next day. As destiny has it, they happen to meet in a pub after a few days. Gautham accompanies her everywhere. He realises he's in love with her, but before he could tell her, he finds out that she is already engaged. Gautham steps back and stays secluded. Nithya and her fiance end their engagement over an argument about Gautham. Unaware of this and having moved on, Gautham starts dating a veterinary doctor, Kavya (Sneha Ullal), but they break up after an altercation. Nithya realizes that she loves Gautam and goes to his house after his mother dies, to propose to him, but is shocked to see Kavya in his house. Thinking that they both are married, she leaves to Bangalore and accepts the marriage proposal her parents set for her. After realizing Nithya misunderstood him, Gautham and his friends leave for Bangalore to stop the marriage. On the way to Bangalore, their car stops and Gautam asks for a lift and they accept and that is where he was kidnapped. After a big fight between Gautam and the kidnapper, it is revealed that the kidnapper was looking for the one who gave Gautam a lift not Gautam. The kidnapper helps Gautam to reach the wedding. Gautam's friends reveal the truth to Nithya. In order to meet Gautham, Nithya escapes from the wedding and ends up asking the kidnapper for a lift. After a whole confusion, Nithya unites with Gautham.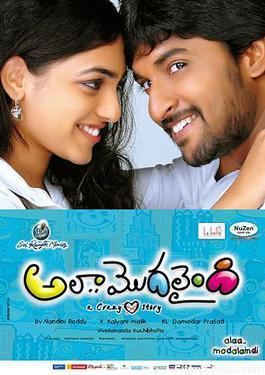 Nani as Gautham
Nithya Menen as Nithya
Sneha Ullal as Kavya
Ashish Vidyarthi as John Abraham
Rohini as Revathi, Gautam's mother
Chaitanya Krishna as Deepak, Nithya's fiancé
Thagubothu Ramesh as Gautham
Pragathi as Nithya's mother
Sivannarayana Naripeddi as Sivannarayana, Nithya's uncle
Mirchi Hemanth as Gautham's friend
Snigdha as Pinky
Praveen as Rowdy
Dhanraj as Rowdy
Chanti as Rowdy
Nandini Reddy as Pinky's neighbour (cameo)
Kriti Kharbanda as Simran (cameo)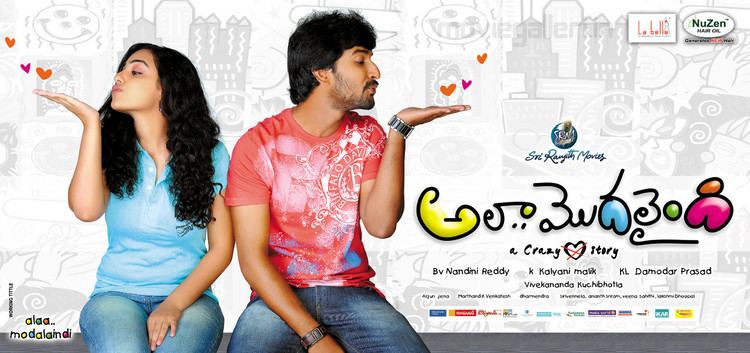 It started with the idea of two people (belonging to opposite sex) meeting in a crisis situation. It will be more interesting than a boy meeting a girl in a regular way. I was in Chennai at that time and discussing with Anjana Ali Khan (director of Tamil film Veppam). The basic seed of the story came out of that conversation. I gave a 10-minute narration to Nani and he said that its awesome. We wanted to title the movie as 'Prema Thokka Tholu'. I am basically a lazy writer. Hence, Anjana threatened me by putting a deadline of 10 days to complete the script. I wanted the scenes, characters and characterisations come out of the experiences from my life and from the people I have observed. To stay in that zone/space, I repeatedly watched Friends, When Harry Met Sally and A Lot Like Love during that period. I wrote a 60-scenes order on a pair of yellow papers. I write very little on paper for a scene (a couple of lines for a scene as most of the content is there in my head). I don't want to slow down my mind while writing as our mind works faster than our hand.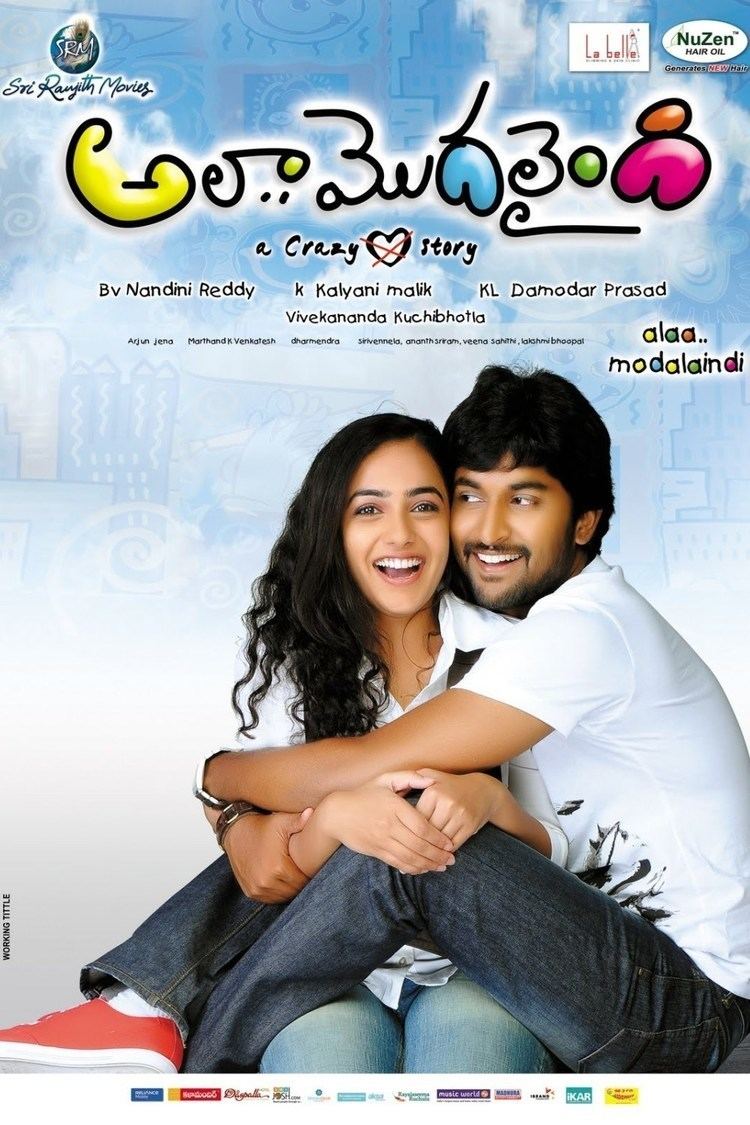 John Abraham – Asish Vidyardhi I wanted to take the film to next level and I felt that I needed one more layer. I watched a film titled 'In July' in my initial days. In that film a guy is carrying a dead body to cross the border. Another guy takes a lift, but notices the dead body. The entire film is about misrepresentation. I took that movie as reference and created a character called 'John Abraham' who is a professional kidnapper. I wanted to derive humor by showing the human angle in him. I have also used John Abraham character to ask the questions to Nani on the behalf of audiences.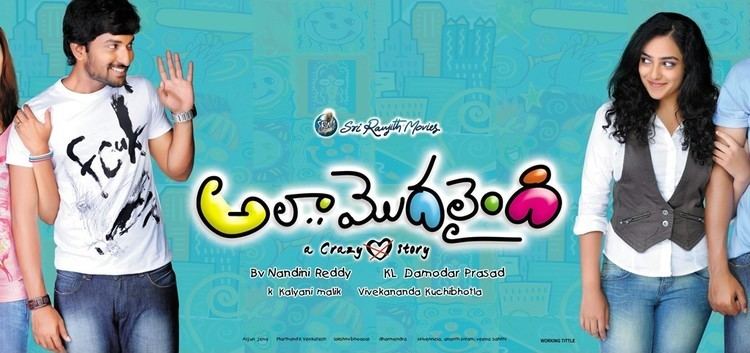 I liked the layer of Johan Abraham character, but the entire team is not convinced about it. That idea was put in cold-storage. After the 3rd schedule of the film, a friend and a co-director Srinivas came to the sets. I narrated him the John Abraham thread. Srinivas loved it and convinced the producer by talking to him. Since it involves casting a notable actor, it is a big decision to the producer. Asish Vidyardhi was my original preference. But tried Prakash Raj as I personally know him. Prakash Raj loved the character but said that he is playing a similar character in Orange movie. Then I spoke to Asish Vidyardhi and narrated the script. He loved it and quoted his price. It was unaffordable to the producer. After a few days, Asish Vidyardhi called us again and lowered him remuneration.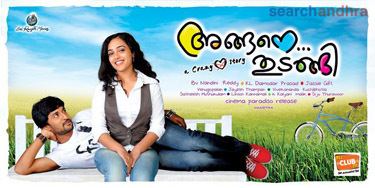 Scrat – Ramesh I used to love the scrat character in Ice Age movie. Scrat character has nothing to do with the story of Ice Age, but creates chaos. I wanted to create such a character for my movie. Producer Damu suggested that we should have a guy hit with recession. Writer Bhupal said that we should have a drunken character. It was Bhupal who suggested Ramesh for that character. Ramesh worked for Mahatma and Bheemili in the past, but didn't get any recognition. He is a simple and hardworking boy. His work in Ala Modalaindi is being appreciated well.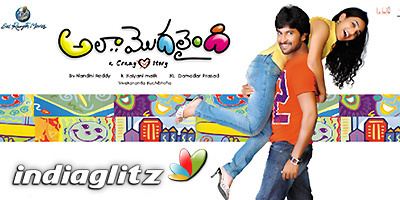 Shooting of the climax was very difficult as we have many character, links and threads. Writer Anil Ravipudi provided great help in climax.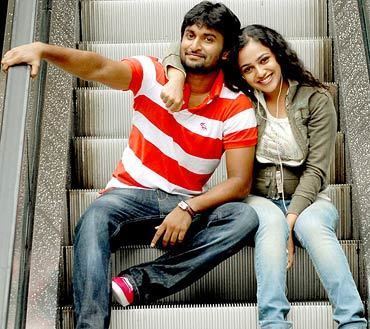 Introduction of Sneha Ullal's character Anjana pointed out that Nani's character is always rejected by all the girls. He should reject a girl by choice (not by destiny). That's how we created the character of Sneha Ullal.
Rediff gave a four star rating, stating "All in all Ala Modalaindi is a fun ride" explaining "Nani and Nithya are at their natural best. Both are so effortless and at ease and share a great chemistry. They are expressive in a range of emotions too."
Sify also gave a 4/5 star rating, noting "Nandini Reddy's plot is simple but her screenplay is knitted with many twists and turns and that makes the movie a pleasant watch. Nani and Nithya Menen score in performance."
Review sites IdleBrain and GreatAndhra, which also gave 4 ratings, praised the lead pair's performance.
The film released early in the year and due to Nani and Nithya's performances, it became the first blockbuster of the year at the box office. This film gave Nani a commercial break after his successful debut, and paved his way towards stardom. At the end of its 100 day run, this movie was the fifth highest grossing movie of the year.
Kalyani Malik has composed the songs and soundtrack for the film.
Angane Thudangi, the Malayalam dubbed version, got released in Kerala on 28 July 2011. The film got a wide release. Angane Thudangi was the first Malayalam film (though dubbed) to be made available for online viewing on the same day as its release. This arrangement was made by Mathrubhumi, who also released the music for the Malayalam version. The music for the Malayalam version was composed by Jassie Gift, based on the tunes in the original film. The home video of Angane Thudangi was released by Hot & Sour on 2 December 2011.
The lyrics for Angane Thudangi were written by Siju Thuravoor. The music for the Malayalam version was composed by Jassie Gift, based on the tunes in the original film.