Covid-19
Syria




Al-Hasakah District




Al-Hasakah Governorate



Al-Hasakah (Arabic: ?, Kurdish: , Syriac: ), also known as Al-Hasakeh, is the capital city of the Al-Hasakah Governorate and it is located in the far north-eastern corner of Syria. With a population of 188,160 residents in 2004, Al-Hasakah is among the 10 largest cities in Syria and the largest in the governorate. It is the administrative center of a nahiyah ("subdistrict") consisting of 108 localities with a combined population of 251,570 in 2004. Al-Hasakah has a mixed population with the majority being Arabs and Kurds in addition to a significant minority of Syriacs/Assyrians/Chaldeans and a smaller number of Armenians. The Khabur River runs through Al-Hasakah and the rest of the governorate.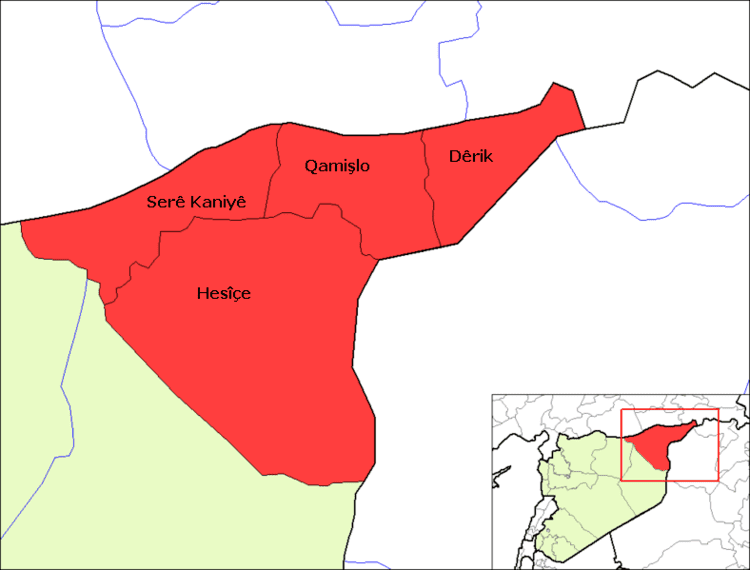 Al-Hasakah is 80 km south of the Turkish border-city of Qamishli. The Khabur River, a tributary of the Euphrates River flows through the city, downriver from Ras al-Ayn, another Turkish border-town. The Jaghjagh River flows into the Khabur River at Al-Hasakah.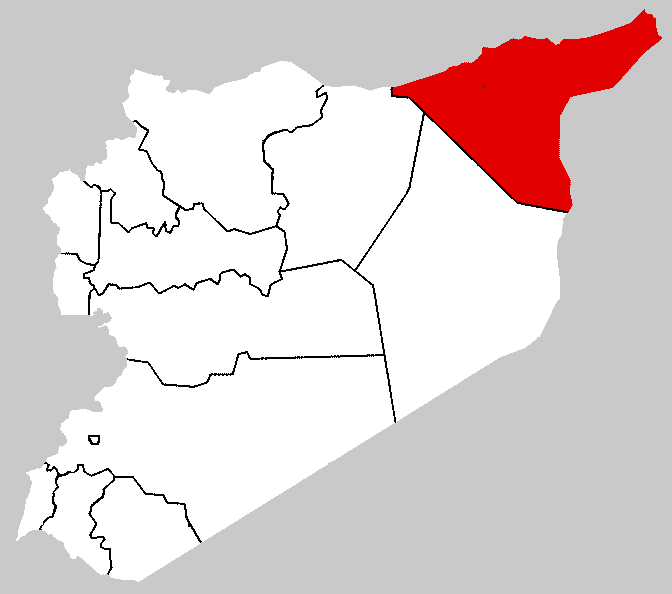 Al-Hasakah is surrounded by several prehistoric settlement mounds. The best known are Tell Brak, 45 kilometers north-east and Tell Knedig, 20 kilometers to the south.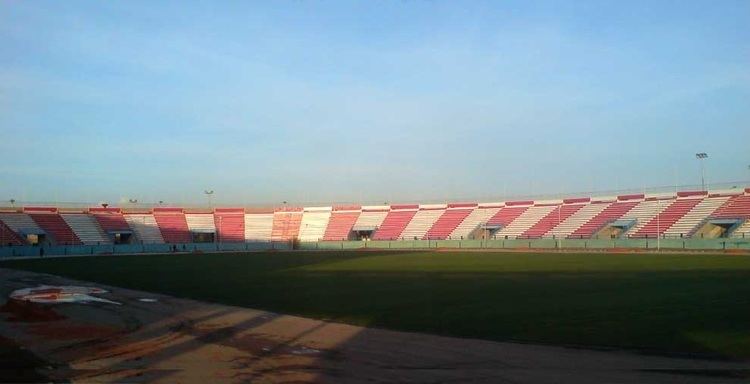 In Ottoman times the town was insignificant. Todays settlement was established in April 1922 by a French military post. After the expulsion and genocide of the Armenians in the then Ottoman Empire many refugees fled to the city and began to develop it in the 1920s. During the French mandate period, Assyrians, fleeing ethnic cleanings in Iraq during the Simele massacre, established numerous villages along the Khabur River during the 1930s. French troops were stationed on the Citadel Hill during that time. In 1942 there were 7,835 inhabitants in al-Hasakah, several schools, two churches and a gas station. The new city grew from the 1950s to the administrative center of the region. The economic boom of the cities Qamishli and al-Hasakah was a result of the irrigation projects started in the 1960s which transformed the Northeast of Syria into the main cotton-growing area. The 1970s brought oil production from the oil fields of Qara Shuk and Rumaylan in the extreme northeast.
In 2007-2008, Syrian archaeologists excavated the 2.5-acre citadel hill in the city center. They found a layer of mud-brick walls dating to the Neo-Assyrian period of the 11th to the 8th century BCE, and the remains of a Byzantine church dating from the 5th century. In the overlying layers they found traces of settlement from the early Islamic period.
Al-Hasakah Wikipedia
(,)http://upload.wikimedia.org/wikipedia/commons/a/a4/Al-Hasakah-map.png(,)http://upload.wikimedia.org/wikipedia/commons/c/c1/Basel_al-Assad_stadium,_al-Hasakah.jpg(,)http://upload.wikimedia.org/wikipedia/commons/a/a1/Al-Hasakah_Governorate_with_Districts.png(,)http://www.mapsofworld.com/syria/maps/al-hasakah-map.jpg
(,)https://kurdistancommentary.files.wordpress.com/2010/12/al-hasakah_districts.png(,)http://www.syriahr.com/en/wp-content/uploads/2015/02/Al-Hasakah.8.gif(,)http://w0.fast-meteo.com/locationmaps/Al-Hasakah.10.gif(,)http://www.haaretz.com/polopoly_fs/1.393241.1320191503!/image/295170666.jpg_gen/derivatives/landscape_640/295170666.jpg(,)http://www.syrianperspective.com/wp-content/uploads/2014/07/10401976_10202288165066657_2687607267380509105_n.jpg(,)https://pbs.twimg.com/media/B7qZ6ZuCUAAIVTg.jpg:large(,)http://endtimesresearchministry.com/wp-content/uploads/2014/09/Hasakah.jpg(,)https://38.media.tumblr.com/2708bdb76e2d72bce32df20767731baf/tumblr_inline_msu7rfoFkD1qz4rgp.png(,)https://s-media-cache-ak0.pinimg.com/736x/8f/ca/87/8fca871eadd19b6c67ccf43db811d2ff.jpg(,)http://images.travelpod.com/tripwow/photos/ta-00e3-cb66-0e40/najem-citadel-al-hasakah-syria%2B12976330983-tpfil02aw-14787.jpg
(,)http://www.almasdarnews.com/wp-content/uploads/2015/01/B7qZ6ZuCUAAIVTg.jpg(,)http://shoebat.com/wp-content/uploads/2015/02/Al-Hasakah.10.gif(,)http://images.travelpod.com/tw_slides/ta00/e3c/b66/1152_12976331107-tpfil02aw-2063.jpg(,)http://mapsof.net/uploads/static-maps/al_hasakah_districts_(ku).png(,)http://www.almasdarnews.com/wp-content/uploads/2015/02/B-56XRFUoAAg8Se-702x336.jpg(,)http://farm4.static.flickr.com/3407/3422903487_8c3fca7393.jpg(,)http://farm4.static.flickr.com/3654/3422911745_1f2c005bf8.jpg(,)http://farm4.static.flickr.com/3411/3421399256_98e5f30973.jpg(,)http://hetq.am/static/news/b/2013/07/28067.jpg