Aksar (Hindi: अक्सर, translation: Often) is a 2006 Indian Hindi thriller film directed by Anant Mahadevan and produced by Narendra and Shyam Bajaj under the banner of Siddhi Vinayak Creations. The film stars Emraan Hashmi, Udita Goswami and Dino Morea in the lead roles. It features the song "Jhalak Dikhlaja" sung by Himesh Reshammiya, also done a remix video for the promotion. The song "soniye" sung by KK went onto the chartbuster.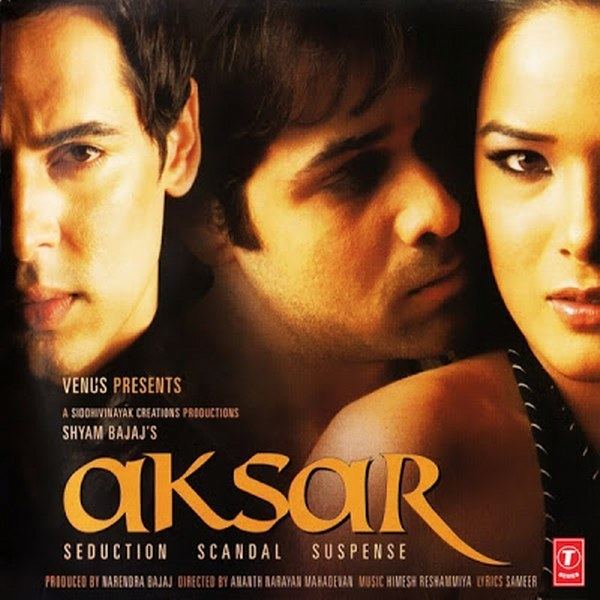 A sequel titled Aksar 2 is scheduled to release on 6 October 2017 with new storyline and cast.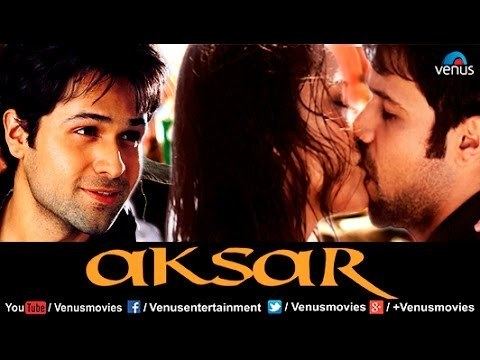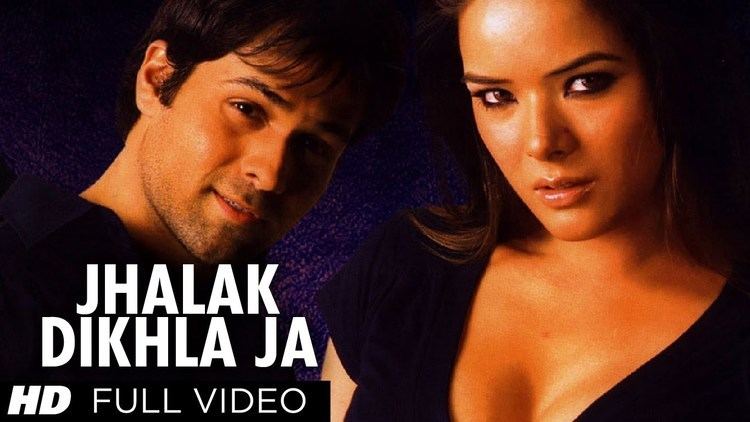 Ricky (Emraan Hashmi) is a leading fashion photographer, who carries his heart on his sleeve. He's an absolute womanizer. The film begins with Ricky getting a call from Sheena (Udita Goswami), who asks him to meet her in a gym. Once there, the two have a showdown since Ricky had used and dumped Sheena's friend Nisha (Tara Sharma). A heartbroken Nisha had even contemplated attempting suicide.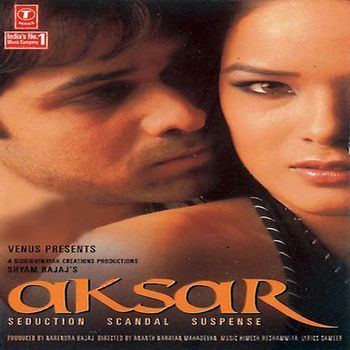 Three years later, Ricky is about to hold an exhibition of his creations when a millionaire walks in and buys the entire lot even before the exhibition has begun. The millionaire, Rajveer aka Raj (Dino Morea), has a pre-condition: Ricky should make Raj's wife Sheena fall in love with him (Ricky). Ricky is perplexed, for he fails to understand why a husband would hire someone to have an affair with his wife. But Raj explains that he wants Sheena to divorce him and this would be possible only if she fell in love with another man.
Ricky flies to London, where Raj and Sheena live in a splendid mansion, and gets to work. After some setbacks Sheena and Ricky begin a relationship. The plan seems to be working. Raj catches Ricky and Sheena in bed, but Sheena is unfazed. She refuses to divorce Raj and tells him she is intent on continuing with her relationship with Ricky. Raj is stunned that his plan has failed.
Realizing that Sheena wouldn't divorce him, Raj asks Ricky to return to India. But now Ricky refuses since he is enjoying his luxurious lifestyle with Sheena. Raj is stunned again. Nisha attends a party in Raj's mansion. After the party, Nisha is crying outside claiming that she was raped by Ricky. The next morning, Sheena confronts Ricky and in a fit of rage, brutally murders him with a sword.
A police investigation begins, and Sheena is the prime suspect. As she is being arrested, Raj suddenly confesses to the murder. When Sheena meets him in jail, he transfers all his property to her name. Coincidentally a stress ball belonging to Raj is with the policeman investigating the case. As the policeman plays with it a hidden camera falls out. Sheena's crime is discovered in the recording found on the camera. She is arrested and she transfers Raj's property back to him. It turns out that the entire series of events was carefully planned by Raj who is actually in love with Nisha.
In the end Raj gives Nisha the property papers as a token of his love. As the bewildered policeman stares at Raj and Nisha in the car, Raj throws his 'tension ball' at him and casually says,"Aisa to aksar hota hai" (This happens often).
Dino Morea as Rajveer Singh (Raj)
Emraan Hashmi as Ricky Sharma
Udita Goswami as Sheena Roy
Tara Sharma as Nisha
Suresh Menon as Benz
Rajat Bedi as Steve Bakshi
All tracks composed by Himesh Reshammiya with lyrics penned by Sameer. The song "Jhalak Dikhlaja" was released in three versions and soniye sung by KK went onto the chartbusters. According to the Indian trade website Box Office India, with around 15,00,000 units sold, this film's soundtrack album was the year's eighth highest-selling.
The soundtrack contains five original songs and three remixes.