Akosua Adoma Owusu (born January 1, 1984) is an AMAA award-winning American avant-garde filmmaker of Ghanaian parentage. Producers of Owusu's first feature film Black Sunshine won France's ARTE International Prize Award at the 2013 Durban FilmMart.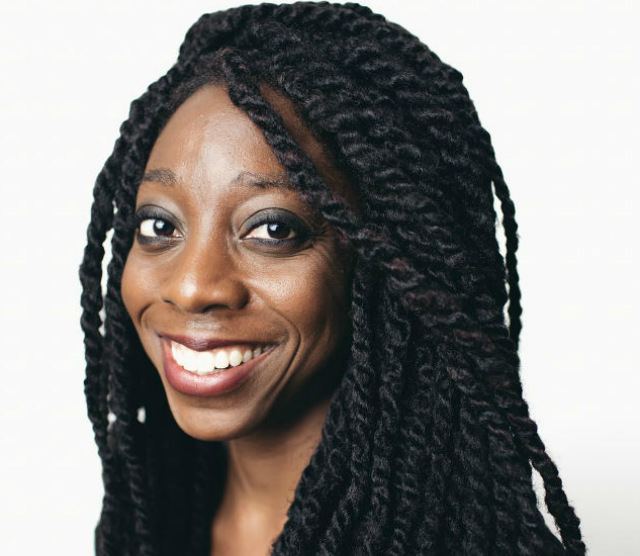 In 2013, The Huffington Post listed Owusu in "Black Artists: 30 Contemporary Art Makers Under 40 You Should Know." Her film Kwaku Ananse won the 2013 Africa Movie Academy Award for Best Short Film. Kwaku Ananse participated in French Cesar Film Academy Golden Nights Panorama program of Best Short Films of the year, organized with support from UNESCO, a program that selects notable short films awarded in 2013.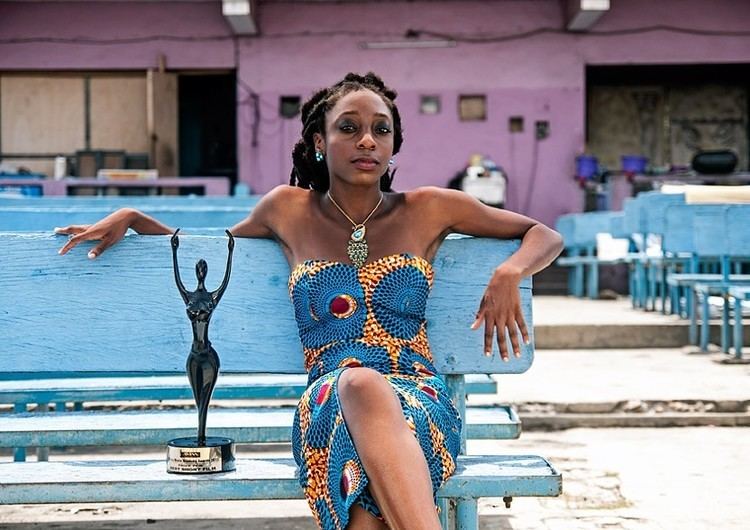 "Although filmmaking in Africa is extensive in scope, innovation, and diversity, in the UK, African films are rarely or only peripherally included in the programs of international festivals, instead they are relegated to a handful of specialist and niche African film festivals. Despite the challenges facing filmmaking in Africa, due to the complex, multileveled, and expensive nature of this form of creative expression, film has long been used by African directors as a way to tell African stories, represent and negotiate African identity, and as a form of entertainment, education, and awareness-raising." If African cultures have long been the subject of ethnography then Owusu's work illustrates the ways in which "ethnography still provides some challenges that can only be adequately met with experimental practice." Owusu engages African storytelling traditions through cinema and major themes in her films include the complex relationship between location and identity in its many physical embodiments, especially hairstyling. In her artist's statement Owusu writes, "The hairstyles I experimented with in my life - the Afro, Braids, and hair straightening - were physical manifestations of my warring triple consciousness." She continues, "The African immigrant is unlike the African American who has a double consciousness. The African immigrant has a triple consciousness." And "her 'warring consciousness' as she describes it, becomes the point of departure for her [2009] film me broni ba (my white baby). Using hair as a medium of culture, she examines African and African-American identities and ideologies in an effort to resolve their differences," writes Beti Ellerson. Owusu has said that "through my filmmaking, I hope to open audiences up to a new dialogue between the continents of Africa and America; one that incorporates more than just stereotypes, but includes both conventionalized and unconventionalized discourses of race in its service. By creating complex contradictions, I hope that new meaning can emerge and be deposited into the universal consciousness. If I can do this by creating an experience for the audience that enables them to experience what it's like to find oneself, while being foreign in a community, then perhaps I can help that new meaning come to light." Nzingha Kendall underscores Owusu's concerns, writing that she "explores how blackness is intertwined with displacement and memory and how they engage with the construction of individual and collective identity." Currently, Owusu is based in Accra, Ghana. Upcoming projects include Black Sunshine, a Creative Capital project about a complex love triangle.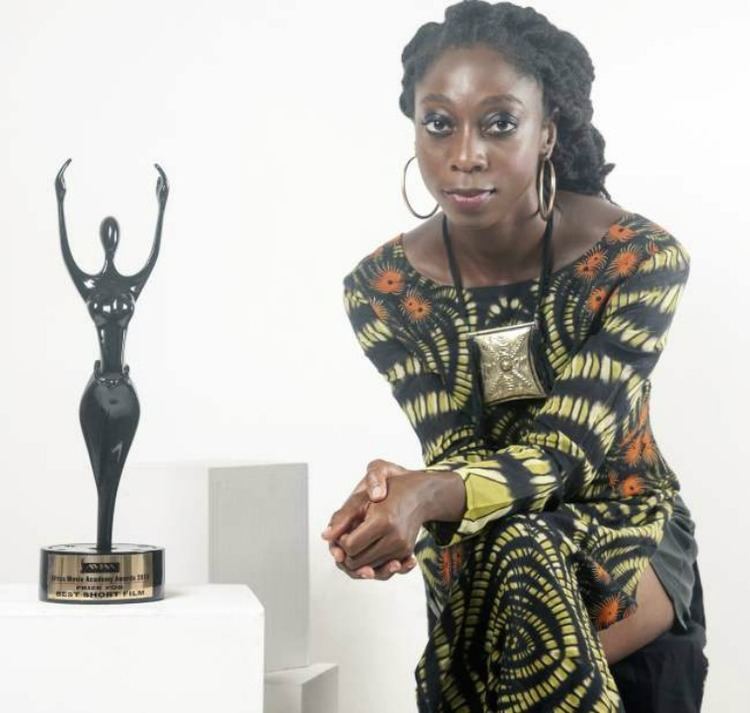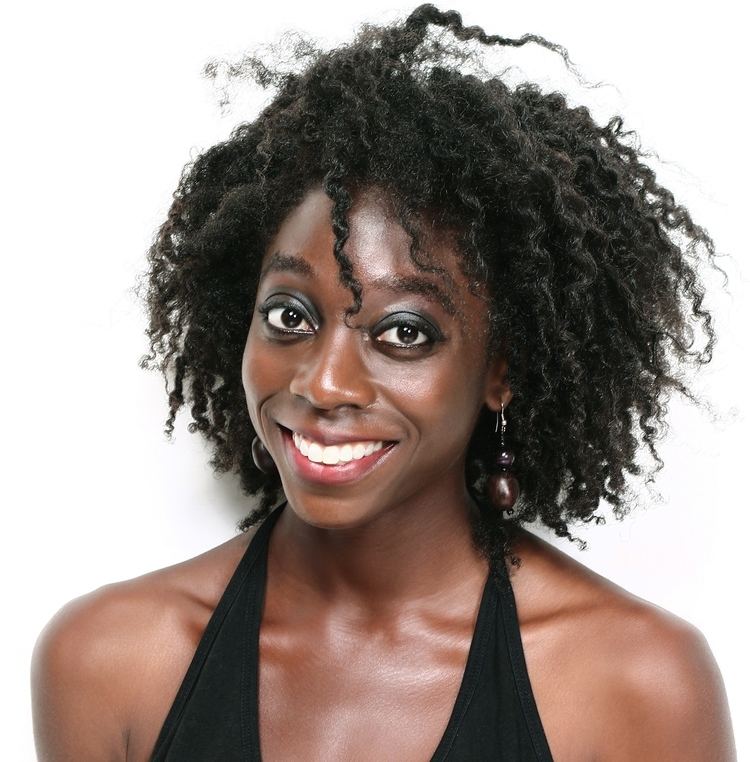 Owusu was born on 1 January 1984 in Alexandria, Virginia. Owusu earned her BA with distinction in Media Studies and Studio Art from the University of Virginia and her MFA degree from the departments of Fine Art and Film and Video from the California Institute of the Arts.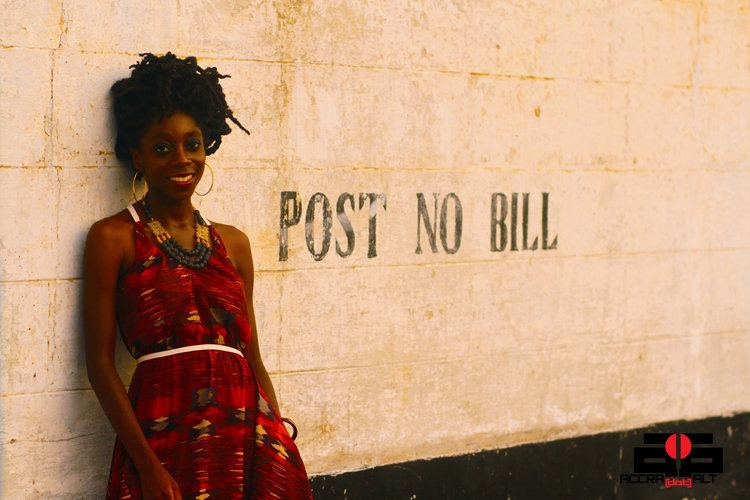 Owusu's films have screened worldwide in film festivals, museums, galleries, universities and microcinemas since 2005. Mundane activities shared or not by Ghanaians and Americans in their daily lives intrigue Owusu and indeed her early work Ajube Kete depicts a semi-factual account of a day in the life of a house girl set in the village of Kumasi, Ghana.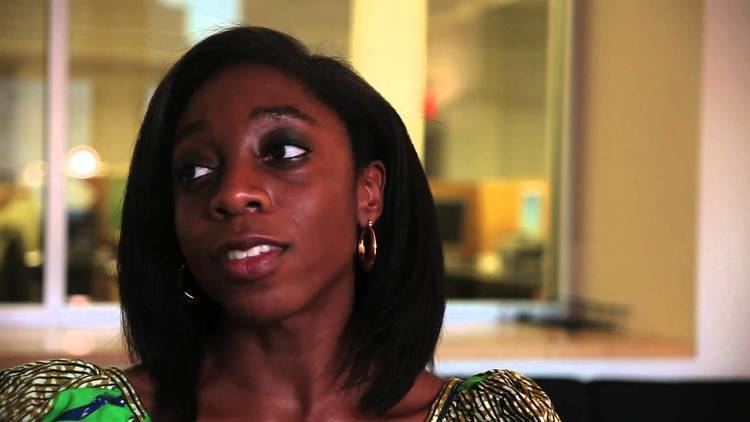 Capturing hair, hairstyling and beauty as everyday sites of identity is a theme in me broni ba and Split Ends, I Feel Wonderful (2012). Owusu composed the latter from unused footage she was able to appropriate and assemble while working on Chris Rock's HBO film Good Hair in 2008.
Form and content work together to create meaning in Owusu's work. The director says, "Within my videos and films, a rhythm is generated both visually and musically. The pacing and editing become a soundtrack. Patterns and montages are integral to the work. Different cultural sites are continually layered atop one another and back again. The heart of my sculptures, films, and videos are loaded with intersections of identity and cultural appropriation. I collect an archive of sources that I often weave in my films to excavate and organize visual texts of cultural ethnicity and historical issues, which I then filter through my subjectivity. I am formed by at least two cultures: Ghana as homeland and living in the United States in an immigrant family. I think of myself as a 'walking contradiction' and make use of my cultural hybridity in my film 'investigations.' That being said, I do not hesitate to move readily back and forth between similar mundane activities in West Africa and North America, ever aware of my constant insider/outside status."Intermittent Delight was a Viennale: Vienna International Film Festival selection in 2008 while it screened at Anthology Film Archives as part of Reel Venus Film Festival. "In Intermittent Delight and Me Broni Ba Owusu takes full advantage of the filmic form to grapple with the paradox of representing the unrepresentable—blackness, memory and displacement—in her films. This haunting, in a cinematic sense, can be detected in the way she deconstructs the relationship between sound and image through her creative editing and assemblage technique."
Moving between the worlds of experimental film, African cinema, and fine arts, Owusu established her presence in the fine art world with her showing in 30 Seconds Off an Inch, a 2009-2010 group exhibition curated by Naomi Beckwith. At 25, Owusu was the youngest artist to be included in this exhibition of 60 distinct artworks by 42 established artists at the Studio Museum in Harlem. Meanwhile the Museum of Modern Art screened me broni ba, which "contemplates the obsession with white standards of beauty," in its Documentary Fortnight program.
Called the "intimate, and the ideal realization of the vision of a valuable genius," me broni ba won Best Documentary Short at the Chicago Underground Film Festival in 2009 and Owusu was featured artist at the 56th Robert Flaherty Film Seminar in 2010. Artforum listed me broni ba as one of 2010's top ten films. In 2011, Owusu exhibited work alongside her UVA mentor Kevin Jerome Everson in Cusp: Works on Film & Video by Kevin Jerome Everson & Akosua Adoma Owusu, curated by Arnold J. Kemp at the Luggage Store Gallery. Hiya Swanhuyser writes, "They share a 'sparse, rugged formalism,' as Everson says of his work, as well as a lyrical attack on other people's observational deficiencies." This show included Revealing Roots, a silent re enactment of one of the most dramatic scenes from the television version of Alex Haley's "Roots" combining found footage and scenes that star Owusu along with other African actors.
Owusu's Drexciya premiered at the 2011 Rotterdam Film Festival and it screened in the Toronto International Film Festival's African Shorts program in 2012. Named after the myth of an underwater African Atlantis, Drexciya contemplates an abandoned swimming pool in post-colonial Ghana. This film has been exhibited as an installation and as a theatrical projection.
In 2012 Union Docs in Brooklyn, NY and CinemAfrica Film Festival in Stockholm, Sweden held retrospectives of her work. Owusu screened in three major group exhibitions in 2012: Fore at Studio Museum in Harlem, loop, Museums of Contemporary African Diasporan Arts and The Bearden Project, Studio Museum in Harlem. Owusu's collage-style short film Split Ends, I Feel Wonderful premiered in The Bearden Project.
Universities hold me broni ba for their research collections, including Yale University Film Study Center and Indiana University Bloomington, home of the Black Film Center/Archive.
Owusu's film Split Ends, I Feel Wonderful received the Tom Berman Award for Most Promising Filmmaker at the Ann Arbor Film Festival.
Owusu's recent accolades include a Tribeca Heineken Affinity Award and major funding from Art Matters, the Creative Capital Foundation, and Focus Features Africa First Programs. Owusu won the 2013 African Academy Movie Award for Best Short Film for Kwaku Ananse.
2013
Kwaku Ananse
2012
Split Ends, I Feel Wonderful
2009
me broni ba (22 min.) film & video
2008
Drexciya (12 min.) video
BOYant: A Michael Jordan in a Speedo is Far Beyond the Horizon (4 min.)
Revealing Roots (9 min.) video
2006
Intermittent Delight (5 min.) film & video
Tea 4 Two (2 min.) film
2005
Ajube Kete (6 min.) film