Akkitham Achuthan Namboothiri (born 18 March 1926), popularly known as Akkitham, is a Malayalam language poet. He was born in 1926 at Kumaranallur in Palakkad (Palghat) district of the southern Indian state of Kerala and lives there. He is a well known Malayalam language poet, essayist, editor and a highly decorated literary personality among contemporary Malayalam writers. Fondly known as Akkittam, his literary works began to gain wide attention in the early 1950s.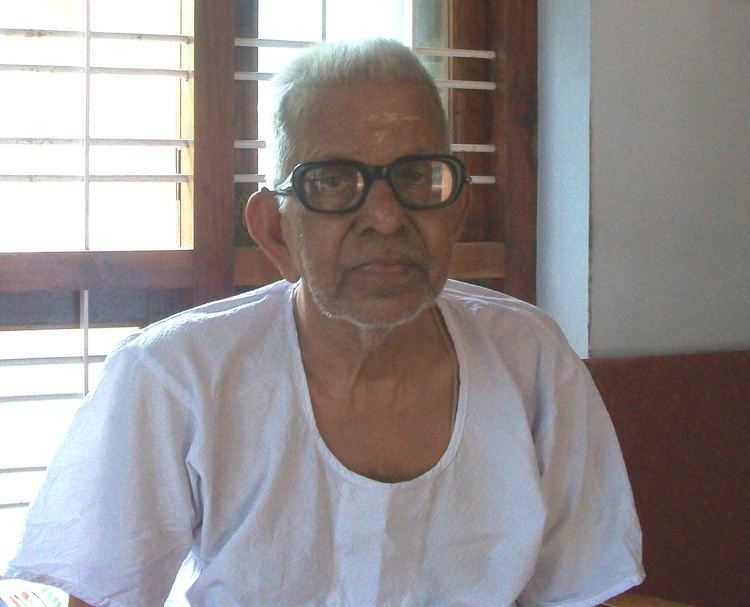 Among his works so far is a milestone poem that brought him the Sanjayan Award in 1952. Titled Irupatham Noottandinte Ithihasam (Epic of the 20th Century), this poetic masterpiece of Akkitham is reckoned by many in the literary field as the one that heralded modernism in Malayalam poetry. In all, some 45 collections of his poems, plays and short stories by him have been published. Another noted and award winning poetic work of Akkitham was Balidarsanam (Vision of Bali), which fetched him the Kendra Sahitya Akademi Award in 1973. Other noted poetic works of Akkitham included Arangettam, Nimisha Kshetram, Idinju Polinja Lokam, Amritaghatika, Akkithattinte Teranjedutta Kavitakal, and Kalikkottilil. Upanayanam and Samavarttanam are his noted essay works. He also won the Vayalar Award in 2012.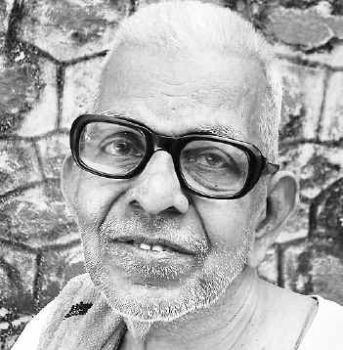 But for this nanogenarian poet, his translation of the Srimad Bhagavatam is his life's most valued work. Comprising 14,613 verses, the translation runs over 2,400 printed pages.
Apart from his poetic pursuits, Akkitham also has a keen interest in bringing social reforms relevant to the time. As a member of the Yogakshema Sabha in Thrissur, Akkitham was instrumental in bringing about certain social reforms among the Namboothiri Brahmins of Kerala. He also was very much active in the efforts to promote Vedic studies in association with the famous Vedic Study Centres at Thirunavaya, Kadavalloor and Thrissur. Akkitham also took efforts to achieve the proliferation of Vedic studies among non-Brahmins. A vociferous spokesperson against untouchability, Akkitham demonstrated his unwavering support by participating in the Paliyam Sathyagraha (peaceful protest) against untouchability in 1947.
He is a recipient of numerous awards and recognitions including Padma Shri, Kendra Sahitya Akademi Award, Aasan Prize, Vallathol Award, Lalitambika Sahitya Award, Kerala Sahitya Akademi Award, Odakkuzhal Award, KrishnaGeedhi Award, Vayalar Award, Nalappad Award, Ezhuthachan Award, and the Moorti Devi Award of Jnanpith Award Committee, Amrita Keerti Puraskar for 2004.
Noted painter Akkitham Narayanan is his younger brother.