Akkare Akkare Akkare (English: Beyond Across and Forever) is a 1990 Malayalam buddy comedy thriller film directed by Priyadarshan and written by Sreenivasan. It is the sequel to 1987's Nadodikkattu and 1988's Pattanapravesham. The story follows C. I. Ds Dasan (Mohanlal) and Vijayan (Sreenivasan) on an investigation for a stolen gold crown in the United States. Others in the cast include M. G. Soman, Mukesh, Maniyanpilla Raju, Parvathy, Nedumudi Venu, Sukumari, Jagadish, and K. P. A. C. Lalitha.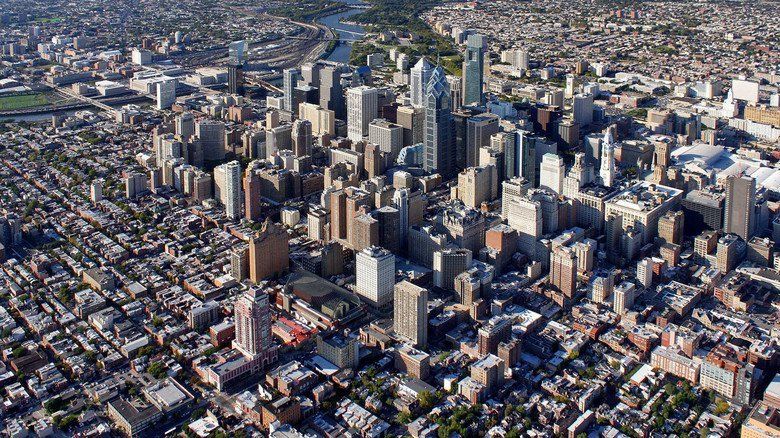 The film was produced by G. P. Vijayakumar and distributed by Seven Arts Release. It was filmed in Houston, Texas and the Greater Los Angeles Area, California.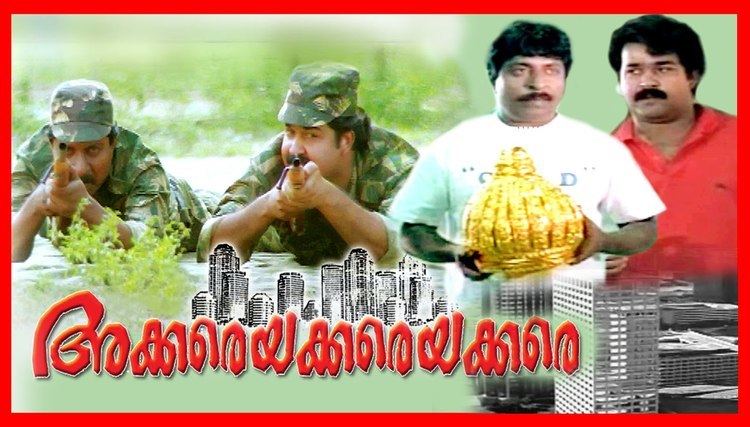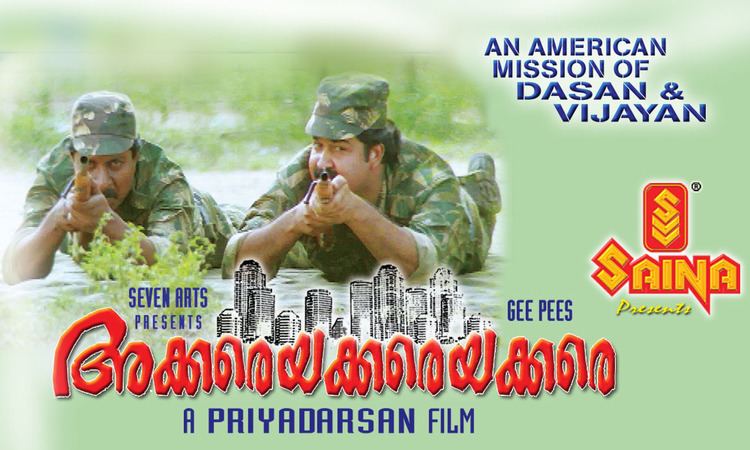 When a priceless gold crown is stolen from India, Ramdas (Mohanlal) and Vijayan (Sreenivasan) are sent to the United States to retrieve it. The only clue they have is the pseudonym "Paul Barber" and a piece of torn shirt.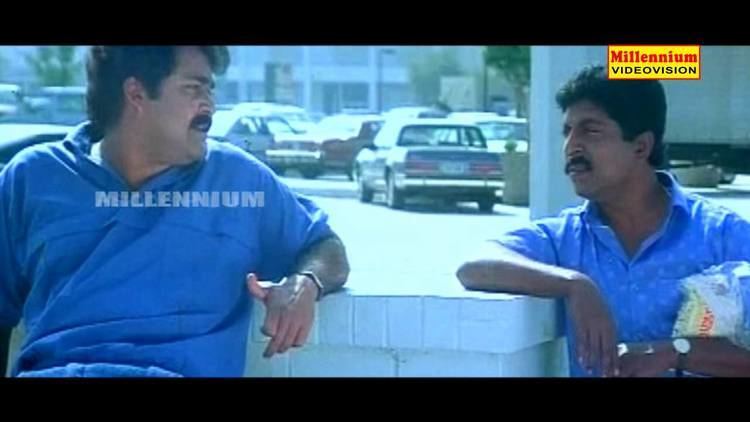 Mohanlal as Ramdas aka Dasan
Sreenivasan as Vijayan
Mukesh as Surendran
Maniyanpilla Raju as Gopi
Parvathy as Sethulakshmi
M. G. Soman as Commissioner Krishnan Nair
Nedumudi Venu as Sivadasa Menon
Sukumari as House owner
Jagadish as Peter
K. P. A. C. Lalitha as Sivadasa Menon's wife
Akkare Akkare Akkare is one among the first few films in Malayalam to be shot in the United States. The various filming locations were in,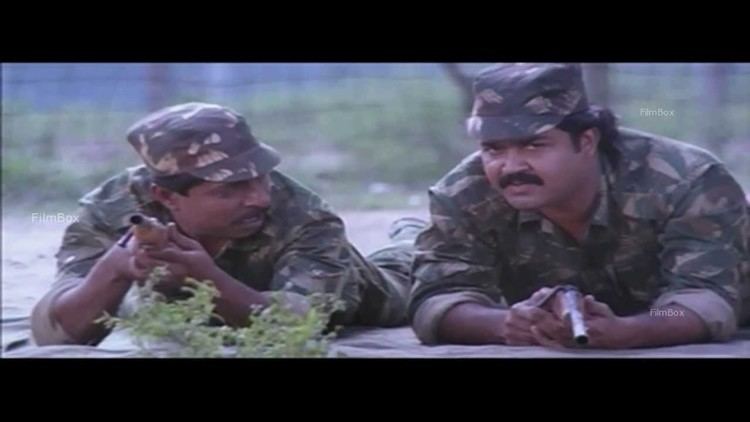 Bellaire Hospital, Houston, Texas
Port of Long Beach, Long Beach, California
Disneyland, Anaheim, California
Six Flags Magic Mountain, Valencia, Santa Clarita, California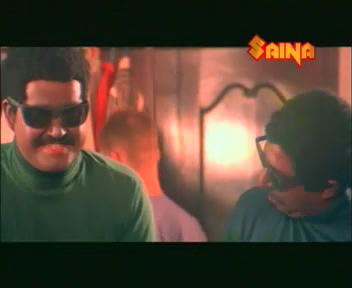 The film was also shot in the city of Burbank, California.
The music composition was done by Ouseppachan. The audio songs were released by the label J. S. Audio.
All lyrics written by Sreekumaran Thampi.
The dialogue "Sadhanam Kayyilundo" from the film came as a popular catchphrase in Malayalam. As well as "Meenaviyal Enthayo Entho", the popular one-liner delivered by Sreenivasan found place in Printed T-shirts.