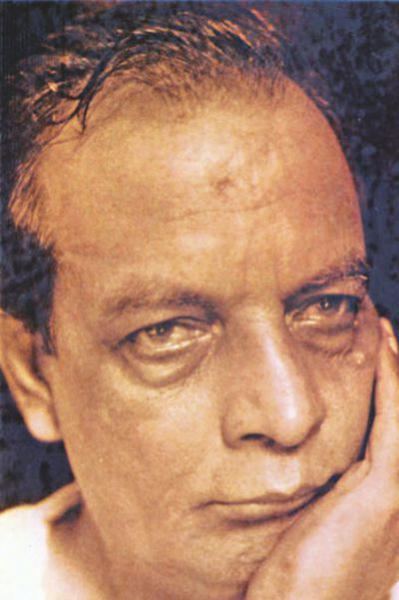 Born at Gachbaria in Chittagong district, Sofa's career as a writer began in the 1960s.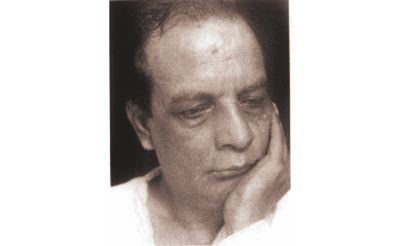 Sofa's outspoken personality and bold self-expression brought him into the limelight. At the same time, he was very affectionate towards the younger generation, who gathered around him. He was never seen hankering after fame in a trivial sense. He was a secular thinker.
Sofa's fictions were often based on his personal experience. He protested social injustice and tried to portray the hopes and dreams of common people through his writing. Sofa always handled his novels with meticulous thought and planning. The trend of telling mere stories in novels never attracted him; he was innovative in both form and content.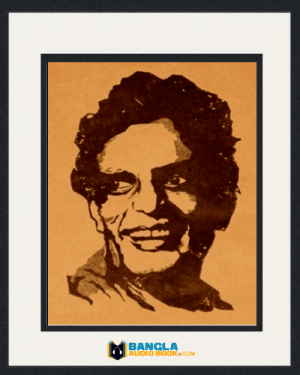 Surya Tumi Sathi (The Sun the Companion) was Sofa's first novel, written in 1964 and 1965, and published in 1967. The next novel, Onkar (The Om), which was received favourably in Bangladesh, was written in 1972 and published in 1975. In 1994, Sofa published a different type of novel, Alat Chakra (The Circle of Fire) which was actually written ten years earlier. In 1988, Sofa wrote two novels: Aali Kenan, published that year; and Maran Bilash (Luxury in Death), published in 1989. His later novels are Gaavi Bittanto (Tale of a Cow, 1994), Ardhek Nari Ardhek Ishwari (Half Man Half Woman, 1996), and Pushpa Briksha Ebong Bihanga Puran (A Tale of Flowers, Plants and Birds, 1996). Along with these eight novels, Sofa is the author of hundreds of lyrics, poems, short stories, essays, and columns. There were two long gaps in his writing career: the first was from 1973 to 1983, and the second from 1989 to 1994.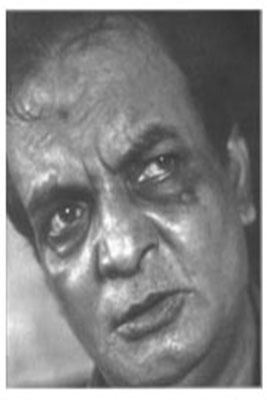 Sofa's novels are generally small in size. Even the longer ones, like Alat Chakra, Gaavi Bittanto and Surya Tumi Sathi, are only 129, 110 and 93 pages long, respectively.
Surya Tumi Sathi was composed when Sofa was in his early 20s. The novel centres on Hashim, a youth whose father converted from Hinduism to Islam. The religious conflict of Bangladeshi society was vividly painted in the book. Hashim's grandmother rises above the orthodox rituals and thoughts of her society by taking responsibility for Hashem's newly born baby. Living in a society where a Hindu does not even take food from a Muslim neighbour, Poddar Ginni, an aged, ordinary-minded, pious woman, does not hesitate to come see the dead body of her grandson's wife. The whole story was narrated in a very conventional way, but despite that, the book was acclaimed for its characterisation and the novelist's sincerity in the analysis of social values.
In Onkar, Sofa achieved his own individual qualities as a novelist in the context of form and content. The 24-page novella assimilates an extraordinary theme in a simple story.
Due to his father's unwise activities, the narrator is forced to marry a mute girl. Having no other alternative to save his own family, he has to do it. The mischievous father-in-law arranges a job for him. His sister, who resides with him in his town house in Dhaka, practises songs with a harmonium. It is discovered that his speechless wife is trying to make sounds with that musical instrument. This makes the narrator-husband more sympathetic to his wife, and it inspires the woman to try even harder to speak. One day after the death of Asad in 1969, while a procession passes by their house, the housewife goes out to the veranda and tries to voice the slogans, but only blood flows out of her throat and she dies. In the novel, the socio-political condition of the society as well as the socio-familial environment has been delineated very minutely and skilfully.
In Alat Chakra, Liberation-time helpless Bangladesh in Kolkata is the focal point of the story. The story of the narrator, Daniel, and his lover-friend Tayeba works as a thread of loosely related episodes, though in the same scenario. Different viewpoints about the liberation of Bangladesh, its possibility, and its way to success have been moulded into the work. On 3 December 1971, when India declared war against Pakistan and the independence of Bangladesh became certain, Tayeba, a cancer patient, passes away in the blackout night.
Sofa created an existentialist character in Aali Kenan in a very true Bangladeshi context. The political scenes, from Ayub Khan to Sheikh Mujib, have also been portrayed vividly.
Maran Bilash is about the spontaneous talks of a minister at his deathbed. From 12:13 a.m. until dawn, the minister opens his mind to his attendant-cum-political follower Moula Box. In these episodes, the whole life of the minister has been pictured—from his boyhood to his maturity. All the misdeeds of his life as the minister are revealed here, one after another. The novel exposes a society where immorality is the only ladder for a politician to climb the top. The minister's hateful activities include such misdeeds as poisoning his younger brother, having a sexual relationship with a woman of his mother's age, and burning the headmaster in his house.
Sofa has placed the supreme institution of Bangladesh, the Dhaka University, in a satiric milieu in Gaavi Bittano. Sofa ridiculed Bangladeshi society by making caricatures of the people of this highest education centre.
In Pushpa Briksha Ebong Bihanga Puran, Sofa uses a distinctive approach. The writer takes the trees, flowers, and birds for his children. As the narrator-protagonist, Sofa nourishes and loves them from the core of his heart.
The novel begins with a very autobiographical attachment, around which the whole story revolves.
Some people love their pets if they were children, but Sofa enjoys a different telepathy between himself and nature. In Pushpa Briksha Ebong Bihanga Puran, he wonders at the blooming of the flowers and the budding of the seeds. Their gradual and surprising growth astonishes him. He becomes bewildered hearing the oral expressions, especially the voice of the birds. All these incidents make a deep impression on his life—on his thought and spirit. With pride, love, and solemnity Sofa recalls all those bygone happiness of his life.
The 73-page novel begins with Sofa's change of residence. In 1993, he rented a new apartment. He particularly liked the roof. His foster-son Sushil began the real plot of the story while cleansing the roof. There, he saw some buds and showed them to Sofa. The love-bond of Sofa and the plants thus began to be expressed. In the first ten pages, Sushil brings a Jhuti Shalik from Nilkhet, starting the episodes of Sofa and the birds.
Afterwards, some flashback stories portray Sofa's attitude and attraction towards trees. The bygone story begins with the tale of an apple seedling. The author felt the existence of a living creature in this plant. All its growing-up amazed him. Once, when the writer was shocked due to a sad news of a kith, he went near the plant and sat there. Suddenly he felt the small plant begin to caress him. To make sure, he went to the other side of the little plant, and astonishingly it tilted to that side. From then on in the book, more tales begin to upsurge connected with plants. We come to know that, along with a friend, Sofa started an elementary school for the little urchins of slum areas. There he experienced new realisation about the so-called innocence of children—children are not so innocent as people believe them to be. Rather, they are the products of their own environment.
The Juti Shalik generates a story about birds. It opens, through flashback, an episode of Sofa's previous personal experience on pet birds. A parrot that he domesticated while at the university marked a permanent impression on his mind. The story of Jhuti Shalik exposes more stories of birds like crows, sparrows, nightingales, and hornbills.
Evaluating the nature surrounding us from a paternal point of view is an innovation in Bangladeshi literature. Such an approach to nature was quite unknown.
In Surya Tumi Sathi the story is narrated in a third person narrative, a technique he pursued in his later novels Aali Kenan, Maran Bilash and Gaavi Bittanto. In his other novels, Onkar and Alat Chakra, he used a first person narrative technique.
Except for Alat Chakra, Sofa's novels are written objectively. It is as if the author observes everything of his story—the characters and the incidents—from a distant place.
Sofa's essays mostly revolved around Bengali Muslims. He wrote about their history, society, and politics. He was critical of politics and culture.
Ahmed Sofa never married. On 28 July 2001, Sofa died in a hospital in Dhaka. He was buried in Martyred Intellectuals' Graveyard.