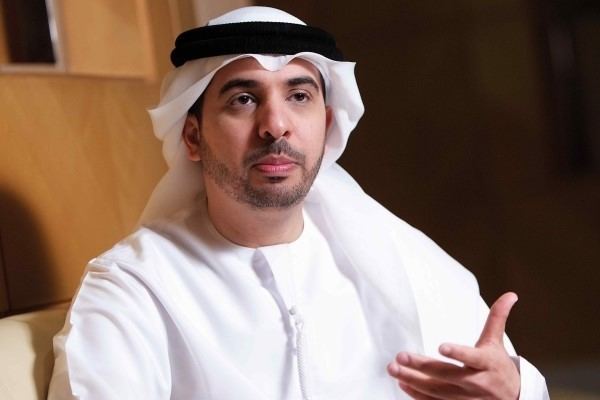 Ahmed Bukhatir was born in Sharjah, United Arab Emirates. He was the fifth child of ten born into his family. His father is Abdul Rahman Bukhatir, who became a successful businessman during the economic boom that occurred in the UAE during the 1970s and 80s. As a child Bukhatir spent several years at an Islamic center in Sharjah learning the rules of Quranic recitation called Tajwid. Bukhatir began singing professionally at the age of 20, and released his first album in 2000 entitled Entasaf Al-Layl. Throughout his recording career he has continued to sing without musical instruments according to the Islamic Sharia law. His live performances have attracted sizeable audiences, such as at a Global Peace and Unity (GPU) event in the United Kingdom in 2006 that gained an audience of 35,000 attendees to see the various speakers and performers. He has participated in many charity events including the Muslim Aid 25th Anniversary Event in London, United Kingdom, in 2010. Along with Islamic nasheeds, Ahmed also performs nasheeds which place emphasis on community issues in multiple societies both within and outside the world of Islam. Today Bukhatir is considered to be among the ten most prominent singers of Nasheed in the world.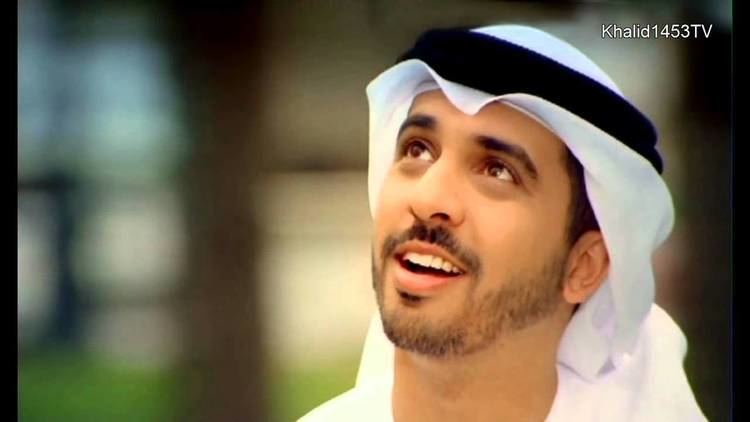 Ahmed Bukhatir graduated in 1999 from Al Ain University of Science and Technology. At the age of 29 he became the CEO of Promax ME, a public relations company in the UAE. In 2005 under his stewardship the company won the Gulf Marketing Review Marketing Effectiveness Award for the best public relations agency in the Middle East. He is currently chair of the Mcfadden Group of Companies, which is involved in UAE construction as well as several other ventures. In addition, Bukhatir is a member of the board of Directors in the Bukhatir Group. Salah Bukhatir is his elder brother, who is the vice chairmen at Bukhatir Group, other members of board include Waleed Abdul Rahman Bukhatir, Abdullah Al Nimat Abdul Rahman Bukhatir and Khalaf Abdul Rahman Bukhatir. In politics, he is an appointee by the Ruler of Sharjah to become a member of the Sharjah Council as a senator. While in office he has been a vehement defender of Dubai's construction boom. His business interests also include the role of brand ambassador for "Du Telecom", a telecommunications company in the UAE.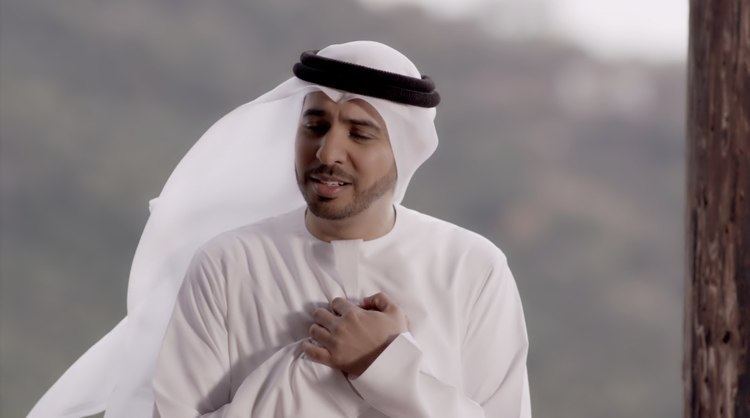 Ahmed Bukhatir has released many albums covering many topics that include Islam and community issues. He has recorded songs in English, Arabic, and French.
Ahmed first performed at a major concert in 2002, attended by members of the Royal Families of UAE. He performed at the "Holy Qura'an" competition attended by H.H. Sheikh Mohammed Bin Rashid Al Maktoum and Sheikh Abdul Rahman Al Sudais, the imam of the Grand mosque in Mecca, Saudi Arabia. In addition to many regional performances, Ahmed has toured in various other nations including India, South Africa, Australia and, most notably, at the Global Peace and Unity event which was held in London, United Kingdom, in 2006. He has performed several other notable concerts in London, including a concert at Excel Hall in London in front of over 25,000 people and several concerts at the Natural History Museum in London. On 3 July 2010, Ahmed performed at the 3rd Annual "Journey of Faith" Conference which was held in Toronto, Ontario, Canada. This was the first time Ahmed had performed across the Atlantic. Ahmed has also attended many other fundraising events as a performer. For example, on 4 April 2012 he performed before H.H. Sheikh Nahyan bin Mubarak Al Nahyan at a benefit for the Sightsavers Middle East foundation.
Bukhatir's first concerts on US soil took place in April 2012, when he appeared at events sponsored by the Al-Furqaan Foundation's Furqaan Academy that were held in Dallas, Houston, and Chicago. In May he then performed at conference events cohosted by the Islamic Circle of North America and Muslim American Society staged in Hartford, Connecticut.
Ahmed has performed at the Annual Conference 2012 of JUSTICE at the Forum Switzerland on December 2012. Ahmed sang some of his most popular nasheeds live to his fans in Switzerland for the first time.
In May 2013, Bukhatir participated in Syria charity Dinner tour in the United Kingdom to help those in need, which was organized by Human Appeal International. The UK dinner tour started in Blackburn then Leicester and ended in Birmingham. Bukhatir performed all of his famous nasheeds then signed CDs and autographs for the fans. he is also known for his best nasheed "last breath" which was sung by him at concert.
Bukhatir spoke at the 2014 Emirates Airline Festival of Literature, where he announced that in July he would be publishing an English-language fantasy novel under the pen name A A Bukhatir, entitled Dragon Boy and the Witches of Galza. The story follows a village boy who does not know that he is in fact a dragon. He then leaves the village on an adventure that sees him meet with other supernatural characters as he attempts to connect with his new identity.
From the stage set by Emirates Airline Festival of Literature, Bukhatir has evolved as a new literary star, a story teller and soon to be a globally famous author. The Montegrappa Writing Prize was held for the fourth consecutive year as first-time writers were invited to submit their writings for a potential novel to be judged by UK literary critic Luigi Bonomi. In 2016 competition, over 170 submissions were made by writers excited to broaden new horizons of writing and publishing. Bukhatir's 'Dragon Boy' won the third prize from the worldwide submissions, thus became the first Emirati to win this award.
Whereas all Emiratis and residents are geared up to have the honor and be part of the inspiring 'Year of Giving' initiative, popular Emirati singer Ahmed Bukhatir, known for his tuneful voice, has preferred to chip in with his most recent Arabic album 'Yateem' or 'Orphan'.
Speaking exclusively to Khaleej Times, Bukhatir, who is based in Sharjah, said the UAE is one of the most caring countries across the globe. "The UAE is always there for everybody in need of help." The initiative is so amazing and reflects how the UAE Rulers do care for others, he added. "I am very happy to be part of this great country that is always ready to support vulnerable people, disregard of their religion, race, colour, language and ethnic background." It is pure humanity that proudly speaks volumes here, Bukhatir said. "The UAE has an awesome record in effectively taking part in humanitarian causes around the world by giving food, water, clothes, medicine and shelter." The promising drive is also good for Emirati people, he underscored. "It helps us come closer to each other, spell our energy and effort in helping others, learn how to aid and make that part and parcel of our culture, flesh and blood."
In his recent album, Bukhatir tries to shed light on what's going on in the world and the impact of the current wars, disputes and fights on young children, particularly in the Arab countries. "Lots of people have been killed, seriously injured, tortured and displaced. They have fled their own countries to look for a safer place," he said. "But, young children are the most affected by this fight." So many kids end up having no parents, with no where to stay in or go to, no food to eat and no one to take care of them, Bukhatir added. "Lots of children die of hunger, bitter coldness, serious injuries and lack of medical care."
Such dilemma has inspired Bukhatir to come up with this album to develop awareness of the whole world on the suffering of those vulnerable children who have nothing to do with the entire fight, Bukhatir underlined. "My message in the clip embedded with English titles, is that those children need us and our help. We have to be there to support them by all possible means."
The lyric of the album was written by well-known poet Hisham Zarzor, based on the idea Bu Khatir gave him. "The 5.35-minute album has been composed and sung by me," he said. Shot in Algeria's Al Qasba town, the clip spotlights a chapter in the story of orphans' suffering, and how important it is for everyone to take action, Bukhatir elaborated. "The other part of the album was shot in a huge park in Algeria."
The album, produced by Fadi Tulbi, has gone viral on social media and websites, adding that it is so far viewed by over 115,000 people.
The year 2017 will be the Year of Giving in the UAE, the President, His Highness Sheikh Khalifa bin Zayed Al Nahyan. To ensure its success, the focus will be on three major themes: Strengthening social responsibility in the private sector, promoting spirit of volunteerism and specialized voluntary programs in all segments of society, and strengthening the concept of serving the nation in the new generations.
Strengthening social responsibility in the private sector institutions is aimed at encouraging their role in serving the country and contributing to its development. The spirit of volunteerism and specialized voluntary programs in all segments of society will enable them to provide genuine services to the UAE society and benefit from its competencies in all fields.