7.3

/

10

Alchetron

8.8

Rate This




Director

Jandhyala




Duration




Language

Telugu






Genre

Comedy




Country

India







Release date

27 November 1987 (1987-11-27)




Writer

Adivishnu (story), Jandhyala (dialogue), Jandhyala (screenplay)



Aha naa pellanta full movie rajendra prasad rajani brahmanandam suresh productions
Aha Naa Pellanta (English: O My Marriage, Telugu: అహ నా పెళ్ళంట!) is a 1987 Telugu-language comedy film, produced by D. Ramanaidu on Suresh Productions banner and directed by Jandhyala. Starring Rajendra Prasad, Rajani in the lead roles and music composed by Ramesh Naidu. The film is based on the novel Adivishnu's novel Satyam Gaari Illu. The film's title is the title of a song from the hit Telugu film Mayabazar. The original song and its video from Mayabazar play during the opening credits. It marks the debut of popular comedian Brahmanandam. The film recorded as Industry Hit at the box office.
Contents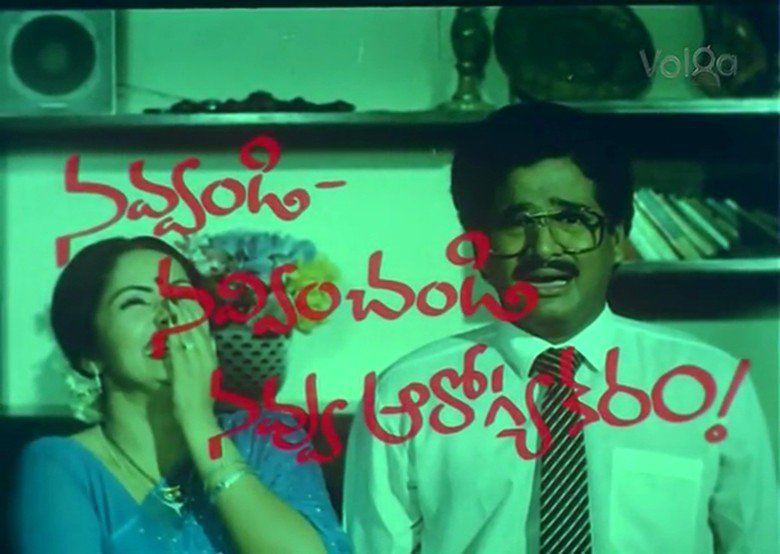 Plot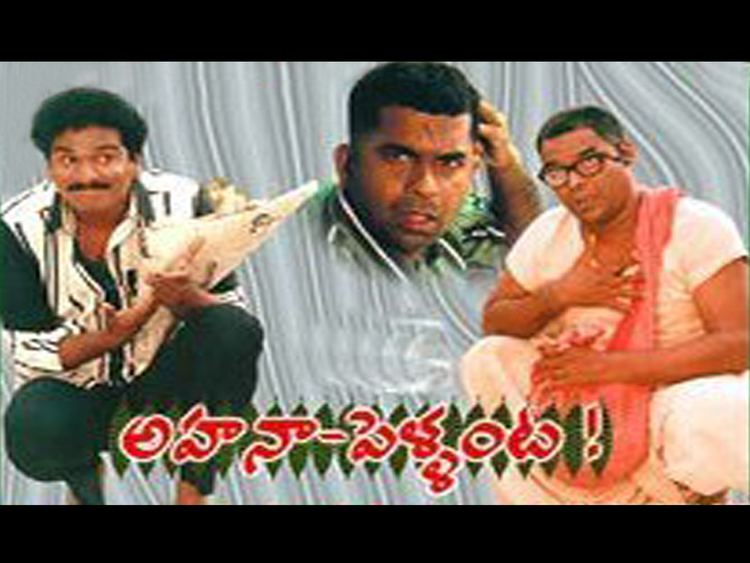 Krishna Murthy (Rajendra Prasad) is the son of industrialist Satyanarayana (Nutan Prasad). Satyanarayana is worried about Krishna Murthy's marriage, so much so that he imagines every young woman who happened to be seen by him as his daughter-in-law. Krishna Murthy meets Padma (Rajani) in his friend's marriage and cupid strikes them. Krishna Murthy is afraid of revealing his love for Padma to his father directly as he fears his father may reject it out rightly. His initial attempts to reveal his love life to his father through letters are thwarted by his butler in fear for Satyanarayana's life. Desperate to reveal the love matter to Satyanarayana, Krishnamurthy then tries various gimmicks and at last, is successful. A panicked Satyanarayana inquires about the family background of Padma and finds out that she is the daughter of Lakshmipathy (Kota Srinivasa Rao), a noted miser in his village. Aware of his father's concerns, Krishnamurthy reassures Satyanarayana and lands in Lakshmipathy's house posing as a miser. Krishnamurthy's pretense and pranks beget intended effect in Lakshmipathy and brings him closer to Padma. A marriage proposal from Sudhakar (Subhalekha Sudhakar), who is accompanied by his two glutton brothers much to the chagrin of Lakshmipathy, for Padma ends in Lakshmipathy favoring Krishnamurthy. Elated with the turn of events, Krishnamurthy prepares for marriage with Padma and invites Satyanarayana. However, his plans turn sour as Lakshmipathy, in his greed for money, abuses Krishnamurthy assuming that he is from a poor family before Satyanarayana confronts Lakshmipathy. A dejected Krishnamurthy requests Satyanarayana to give him one more chance to teach Lakshmipathy a lesson. Krishnamurthy, along with 'Aragundu' Brahmanandam (Brahmanandam), a disgruntled butler of Lakshmipathy set about to transform Lakshmipathy. Krishnamurthy tacitly arranges for three different marriage proposals, starting with Sudhakar, with each proposer agreeing to offer more bride price than the earlier proposer. Overcome with greed for money, Lakshmipathy agrees to get his daughter married with each one of them. At the time of marriage with the bridegroom who offered the highest bride price, the other two bridegrooms also appear at the same time and question Lakshmipathy. An embarrassed Lakshmipathy is admonished by Padma for his greed. Lakshmipathy realizes his mistake and redeems himself by getting Padma married to Krishnamurthy.
Soundtrack
Music composed by Ramesh Naidu. Music released on LEO Audio Company.
Specialities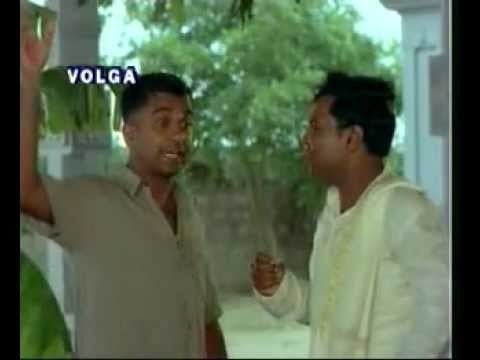 Jandhyala is the first director in Telugu to introduce funny characteristic traits to the characters in the film. Later on, many directors followed this trend. In this movie, those traits became very popular. Especially the miser character became a trendsetter and the actor himself repeated the role in many other movies. In this movie, Nutan Prasad gives a long lecture about his family to every person who says that he don't know him. Aragundu always murmurs whenever he becomes disgusted with his master's greediness. Laksmipathy's brother-in-law behaves madly whenever he comes up with his stupid ways to save money. Thus these characters became very successful and made the movie a classic.
Release and reception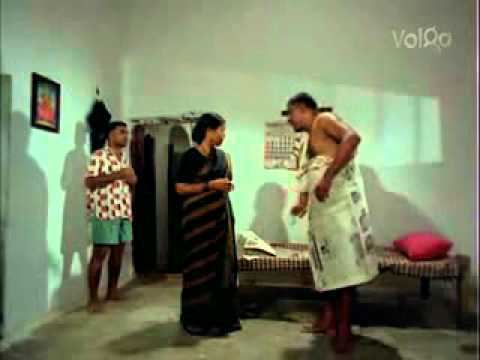 It was released on 27 November 1987. Since then it has developed a cult following among its fans. It was both critically and commercially well received.
Box office
Made at a budget of ₹18 lakhs,collected more than ₹100 lakhs.
Others
VCDs and DVDs on - VOLGA Videos, Hyderabad
References
Aha Naa Pellanta (1987 film) Wikipedia
(Text) CC BY-SA
Aha Naa Pellanta (1987 film) IMDb
Aha Naa Pellanta (1987 film) themoviedb.org