Spouse(s)

Laco Adamik (divorced)




Books

Korczak




Children

Katarzyna Adamik





Role

Film director




Name

Agnieszka Holland




Siblings

Magdalena Lazarkiewicz







Born

28 November 1948 (age 74) (

1948-11-28

) Warsaw, Poland


Occupation

Film director, screenwriter




Parents

Irena Rybczynska-Holland, Henryk Holland




Movies and TV shows

In Darkness, Burning Bush, Europa Europa, The Secret Garden, Copying Beethoven


Similar People

Katarzyna Adamik, Magdalena Lazarkiewicz, Andrzej Wajda, Robert Wieckiewicz, Agnieszka Grochowska
Iffi 2013 polish film director agnieszka holland meet the press
Agnieszka Holland (born 28 November 1948) is a Polish film and television director and screenwriter. Best known for her political contributions to Polish cinema, Holland is one of Poland's most eminent filmmakers. She began her career as assistant to directors Krzysztof Zanussi and Andrzej Wajda, and emigrated to France shortly before the 1981 imposition of the martial law in Poland.
Contents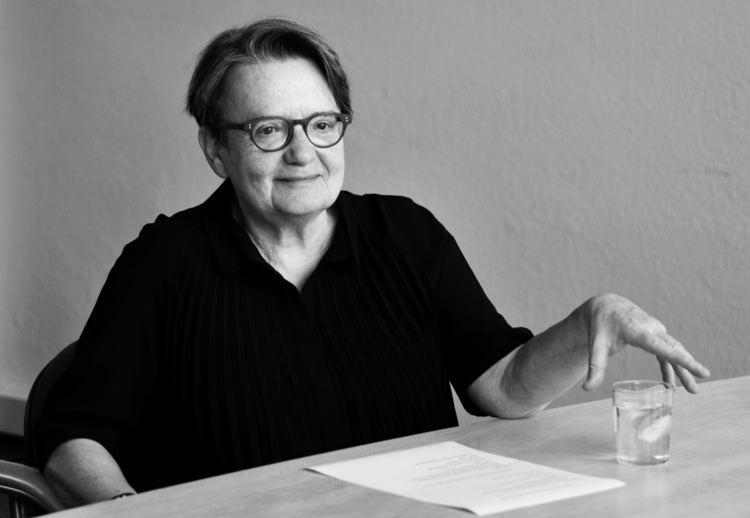 Holland is best known for her films Europa Europa (1991) and her 2011 drama In Darkness, which was nominated for Best Foreign Language Film at the 84th Academy Awards. In 2017 she received Alfred Bauer Prize (Silver Bear) for her film Spoor at the Berlin International Film Festival.
Interview burning bush director agnieszka holland
Personal life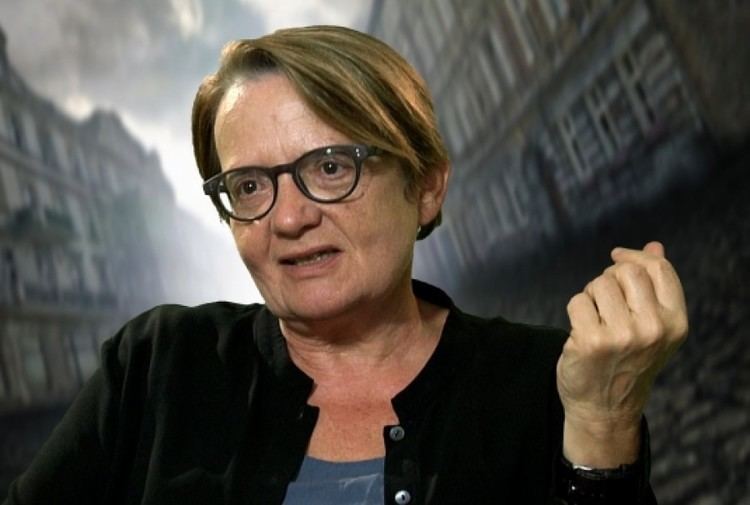 Holland was born in Warsaw, Poland in 1948. She is the daughter of journalists Irena (née Rybczyńska) and Henryk Holland. Holland's mother was Catholic and her father Jewish, but she was not brought up in any religious faith. Holland's mother participated in the 1944 Warsaw Uprising as a member of the Polish resistance movement. Holland's Catholic mother aided several Jews during the Holocaust and received the Righteous Among the Nations medal from the Yad Vashem Institute in Israel.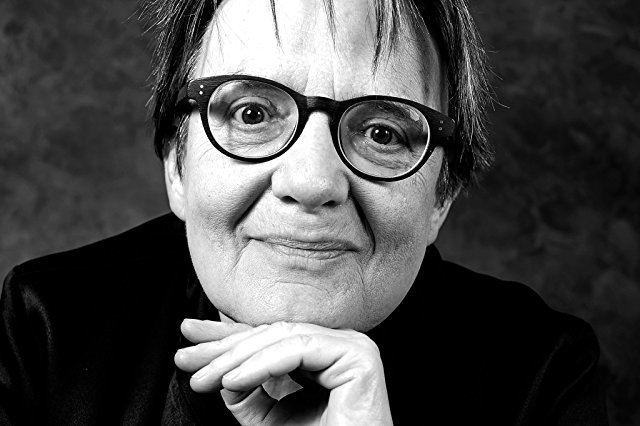 Holland was often ill as a child, and spent much of her time writing, drawing and directing short plays with other children. Holland's father died under police interrogation when she was 13 years old. Although official reports labeled his death a suicide, his family and others believe he was murdered by the communist police, by defenestration. Holland's mother later married journalist Stanislaw Brodzki.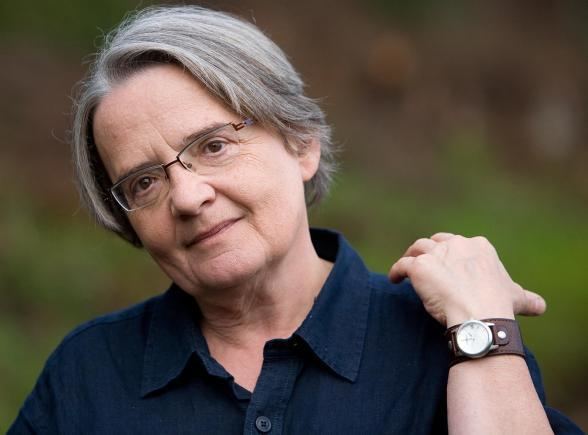 Holland attended the Stefan Batory Gymnasium and Lyceum in Warsaw. After high school, she studied at the Film and TV School of the Academy of Performing Arts in Prague (FAMU) because, as she said in an interview, she thought the Czechoslovak films of the 1960s were very interesting: "I watched first films of Miloš Forman, Ivan Passer, and Vera Chytilova. They seemed to be fantastically interesting to me, unlike what was being made in Poland at that time". At FAMU, she also met her future husband and fellow director, Laco Adamik.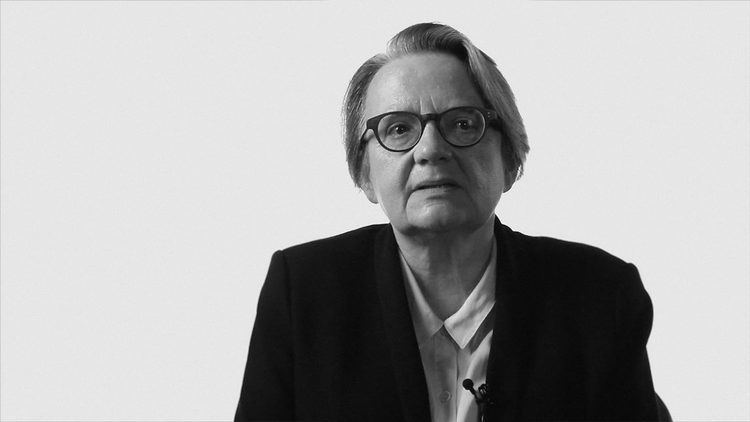 Holland witnessed the Prague Spring of 1968 while in Czechoslovakia, and was arrested for her support of the dissident movement for the government reforms and political liberalization. Holland graduated from FAMU in 1971. Her daughter with Adamik, Kasia (born 28 December 1972), is also a director.
Career
Holland began her career as an assistant director for Polish film directors Krzysztof Zanussi and Andrzej Wajda. Her credits include Zanussi's 1973 film, Iluminacja (Illumination), and Wajda's 1983 film, Danton. She was first assistant director on Wajda's 1976 Man of Marble, an experience which gave her the capability to explore political and moral issues within the confines of an oppressive regime. Her first major film was Provincial Actors (Aktorzy Prowincjonalni), a 1978 chronicle of tense backstage relations within a small-town theater company which was an allegory of Poland's contemporary political situation. It won the International Critics Prize at the 1980 Cannes Film Festival.
Holland directed two more major films in Poland, Fever (Gorączka, 1980, entered in the 31st Berlin International Film Festival) and A Lonely Woman (Kobieta samotna) in 1981, before emigrating to France shortly before the December 1981 imposition of martial law in Poland. She was told that she could not return to Poland, and was unable to see or even have any contact with her daughter for over eight months.
Knowing she could not return to communist Poland, Holland wrote scripts for fellow Polish filmmakers in exile: Wajda's Danton, A Love in Germany (1983), The Possessed (1988) and Korczak (1990). She also developed her own projects with Western European production companies, directing Angry Harvest (1985), To Kill a Priest (1988) and Olivier, Olivier (1992). Holland received an Academy Award nomination for Best Foreign Language Film for Angry Harvest, a German production about a Jewish woman on the run during World War II.
Holland's best-known film may be Europa Europa (1991), which was based on the life of Solomon Perel (a Jewish teenager who fled Germany for Poland after Kristallnacht in 1938). At the outbreak of World War II and the German invasion of Poland, Perel fled to the Soviet-occupied section of the country. Captured during the German invasion of the USSR in 1941, Solomon convinced a German officer that he was German and found himself enrolled in the Hitler Youth. The film received a lukewarm reception in Germany, and the German Oscar selection committee did not submit it for the 1991 Best Foreign Language Film Oscar. However, it attracted the attention of Michael Barker (who handled Orion Classics' sales at the time). Europa, Europa was released in the United States, winning the 1991 Golden Globe Award for Best Foreign Language Film and an Oscar nomination for best adapted screenplay.
A friend of Polish writer and director Krzysztof Kieślowski, Holland collaborated on the screenplay for his film, Three Colors: Blue. Like Kieślowski, Holland frequently examines issues of faith in her work. Much of her film work has a strong political slant. Government reprisals, stifling bureaucratic machinery, sanctioned strikes and dysfunctional families are represented in her early work. In a 1988 interview Holland said that although women were important in her films, feminism was not the central theme of her work. She suggested that when she was making films in Poland under the Communist regime, there was an atmosphere of cross-gender solidarity against censorship (the main political issue). Holland said that she was interested in happenings between people, not the politics occurring outside them; in this context, "maybe you could say that all my movies are political."
Holland's later films include Olivier, Olivier (1992), The Secret Garden (1993), Total Eclipse (1995), Washington Square (1997), the HBO production Shot in the Heart (2001), Julie Walking Home (2001), and Copying Beethoven (2006).
In a 1997 interview, when asked how her experiences as a director have influenced her films, Holland said "filmmakers of the younger generation lack life experience" and, as a result, lack many of the tools needed to breathe humanity into their characters. Compared to directors of her generation, she feels that the younger generation comes from wealthy families, goes straight to film schools and watches movies primarily on videotape. Holland suggests that this results in what she calls a "numbness" and "conventionalization" of contemporary cinema.
In 2003, Holland was a member of the jury at the 25th Moscow International Film Festival. The following year she directed "Moral Midgetry", the eighth episode of the third season of the HBO drama series The Wire.
In 2006, Holland returned to direct the eighth episode of the fourth season ("Corner Boys"). Both were written by novelist Richard Price. Show runner David Simon said that Holland was "wonderful behind the camera" and staged the fight between Avon Barksdale and Stringer Bell in "Moral Midgetry" well.
In 2007 Holland, her sister Magdalena Łazarkiewicz and her daughter Katarzyna Adamik directed the Polish political drama series Ekipa, and in 2008 Holland became the first president of the Polish Film Academy. On 5 February 2009, the Krakow Post reported that Holland would direct a biopic about Krystyna Skarbek entitled Christine: War My Love.
Her 2011 film, In Darkness, was selected as the Polish entry for the Best Foreign Language Film at the 84th Academy Awards. In January 2012, the film was one of the five nominees.
Holland accepted an offer to film a three-part drama for HBO about Jan Palach, who immolated himself in January 1969 to protest "normalization" after the Warsaw Pact invasion of Czechoslovakia in August 1968. The resulting miniseries, Burning Bush, has been shown in Poland and Germany and selected for a Special Presentation screening at the 2013 Toronto International Film Festival.
On 1 December 2013, the film screened at the National Gallery of Art in Washington, DC, where Holland was invited to deliver the Rajiv Vaidya Memorial Lecture: Viewing History through the Filmmaker's Lens. It was also shown at the 2013 Philadelphia Film Festival. Holland was a guest speaker at Brooklyn College.
In December 2013, Holland was announced as director of NBC's next miniseries Rosemary's Baby, a two-part version of the best selling novel by Ira Levin with Zoe Saldana.
Agnieszka Holland took over the chairmanship of the European Film Academy board in January 2014.
In March 2016, it was announced that Holland is set to direct an adaptation of Peter Swanson's best-selling novel The Kind Worth Killing, a psychological thriller about a ruthless female killer.
In February 2017, Agnieszka Holland received The Silver Bear Alfred Bauer Prize for "Spoor". The award is given to the films that are perceived to open new perspectives in the art of film.
Filmography
Jesus Christ's Sin (Grzech Boga, 1970)
Evening at Abdon's (Wieczór u Abdona, 1975)
Pictures from Life: A Girl and Aquarius (Obrazki z życia: dziewczyna i "Akwarius", 1975)
Sunday Children (Niedzielne dzieci, 1977)
Screen tests (Zdjęcia próbne, 1976)
Something for something (Coś za coś, TV movie, 1977)
Provincial Actors (Aktorzy prowincjonalni, 1978, International Critics Prize at Cannes Film Festival)
Fever (Gorączka, 1980)
A Lonely Woman (Kobieta samotna, 1981)
Postcards from Paris (TV film, 1982)
Interrogation (1982)
Culture (documentary, 1985)
Angry Harvest (Bittere Ernte, 1985, Germany, Academy Award nominee for the best foreign language film)
To Kill a Priest (1988)
Europa, Europa (1990, Academy Award nominee for the best screenplay)
Olivier, Olivier (1992)
The Secret Garden (1993)
Red Wind (TV movie, 1994)
Total Eclipse (1995)
Washington Square (1997)
The Third Miracle (1999)
Shot in the Heart (2001)
Golden Dreams (documentary, 2001)
Julie Walking Home (2002)
Copying Beethoven (2005)
The Wire
Episode 3.08 "Moral Midgetry" (2004)
Episode 4.08 "Corner Boys" (2006)
Episode 5.05 "React Quotes" (2008)
Ekipa (2007)
Janosik. Prawdziwa historia (2009)
The Killing
Episode 1.06 "What You Have Left" (2011)
Episode 1.09 "Undertow" (2011)
Episode 2.01 "Reflections" (2012)
Episode 1.01 "Do You Know What It Means" (2010)
Episode 1.10 "I'll Fly Away" (2010)
Episode 2.10 "That's What Lovers Do" (2011)
Episode 4.05 "...To Miss New Orleans" (2013)
In Darkness (2011) (nominee for Best Foreign Language Film award at the 84th Academy Awards as Polish entry)
Burning Bush (2013) (a three-part mini-series created for HBO)
Rosemary's Baby (2014)
House of Cards
Episode 3.10 "Chapter 36" (2015)
Episode 3.11 "Chapter 37" (2015)
Episode 5.10 "Chapter 62" (2017)
Spoor (2017)
References
Agnieszka Holland Wikipedia
(Text) CC BY-SA