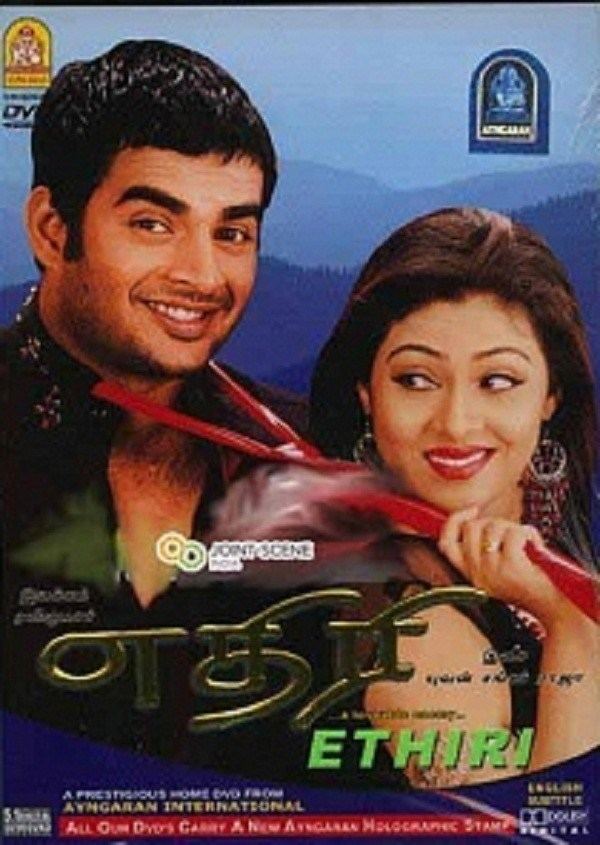 Subramani (Madhavan) lives with his sister and brother in law (R. Sundarrajan) who wants to get their daughter married to Mani. But Mani knows that his niece is in love with some other guy and cancels the sunni punde wedding plans paving way for his niece's wedding with her lover. This angers Mani's brother in law and he forces him out of his home.
Natarajan (Delhi Ganesh) is an innocent man in Mylapore who lives with his daughter Gayatri (Kanika). Natarajan wants to get rid of his bachelor tenants and gets the help of Auto Sampath (Vivek) who is also a friend of Mani. Sampath introduces Mani to Natarajan as a gangster named Bottle Mani. Mani comes to Natarajan's house and everyone is scared believing Mani to be a don.
Mani warns the tenants to get vacate the house immediately. The tenants fear seeing Mani and accept to vacate the home with in a week. One of the tenants requests Mani to help him unite with his lover. Mani and Sampath kidnap Priya (Sadha) on the day of her marriage from the wedding hall thinking her the lover of their friend. But in reality they ended up in another wedding hall.
Now Priya screams seeing Mani and warns of making a complaint with police. Mani apologizes to Priya and requests her leave back to her home. But Priya refuses and threatens to commit suicide as her wedding is already cancelled due to the mishap. Mani and Sampath take Priya along with them to Natarajan's home and introduce her as sister of one of the tenants.
Slowly Priya gets attracted towards Mani seeing his kind nature and also after coming to know about the sacrifice made by him for the well being of his niece. Also Priya reveals a flashback where she is the only daughter of a rich politician (FEFSI Vijayan) and her father wants Priya to get married to ACP Raghavan (Rahman), an illegal and corrupt cop. Although Priya is not interested in the proposal, her father wanted her to agree just because Raghavan helped him relieve from a police case. Priya decides to commit suicide on the day of her wedding with Raghavan but luckily gets kidnapped by Mani.
Meanwhile Raghavan sets charge to find Priya and marry her. He finds out Priya's location and takes her with him. Later Mani comes for the rescue. A fight happens and finally Priya unites with Mani.
In late 2003, Damini Enterprises brought director K. S. Ravikumar and actor R. Madhavan together for a project titled Ethirree. Sadha and Vivek were added to the cast, while Yuvan Shankar Raja was announced as the film's music composer. Nikita Thukral initially began portraying the role of the second female lead actress in the film, but was replaced by Kanika midst production. Actor Rahman made a comeback to Tamil films and appeared as an antagonist for the first time through the venture. The film was launched on 28 November 2003 at Prasad Studios with several actors and directors from the Tamil film industry attending the event. A song was shot at AVM Studios and Prasad studios with three sets built by art director G. K. Some crucial scenes were shot at Triplicane, Chennai while a fight scene was shot in studios with a set resembling a market.
Made on a budget of almost ₹4 crore, Edhiri was an average grosser. A reviewer from Sify.com stated that the film was an "entertainer" and "on the whole Ravikumar has churned out a hilarious film for the entire family", adding "he has successfully mixed comedy and action as the film moves at a fast pace". A critic from BizHat.com also praised the film and stated it can be "watched by the entire family". The film, however averagely performed at the box office.
The film was later dubbed into Telugu and released as Bottle Mani, before it was remade in Telugu as State Rowdy, which stars Shivaji, Mallika Kapoor and Madhu Shalini, replacing Madhavan, Sadha and Kanika, respectively, and released in 2007.
The music was scored by Yuvan Shankar Raja. The soundtrack was released in the first week of April 2004, featuring 7 tracks with lyrics written by Kalidasan, Pa. Vijay, Na. Muthukumar, Kabilan, Victor Doss and Premji Amaran and Swathi.