Adventures of Captain Fabian is a 1951 American adventure film directed by William Marshall starring Errol Flynn, Micheline Presle, Vincent Price, Agnes Moorehead and Victor Francen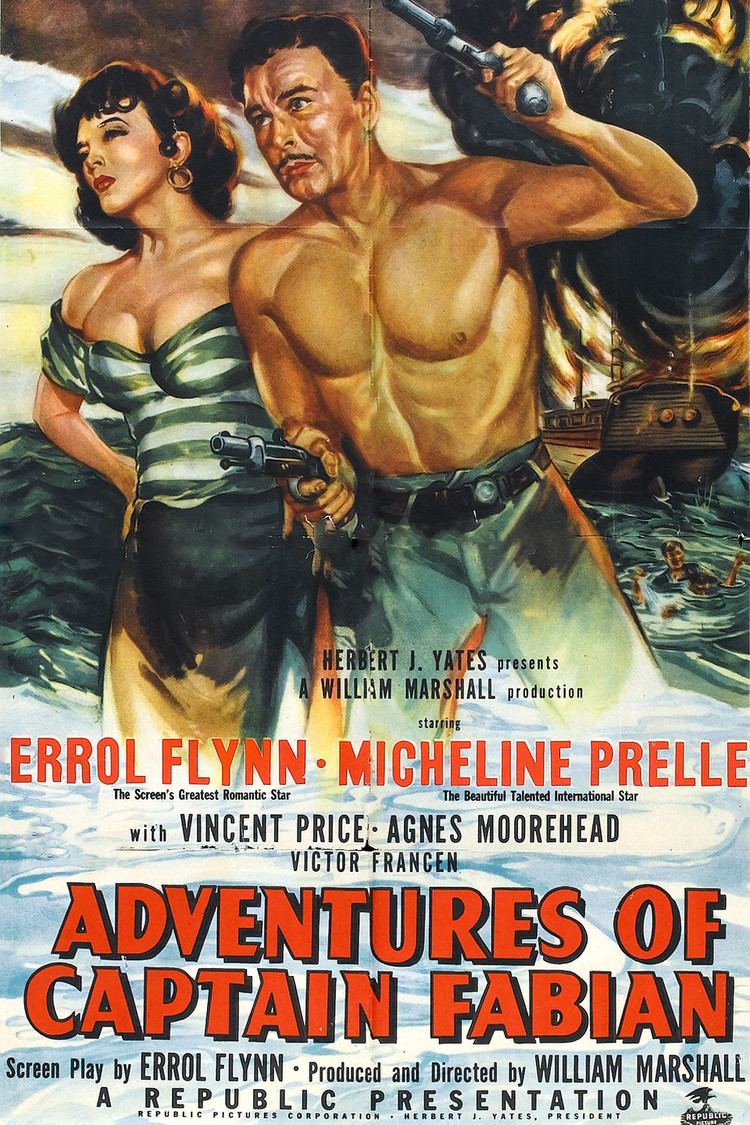 The plot revolves around the travails of a French Creole maid in a household of 1860 New Orleans and her romantic involvement with Captain Fabian. As with many later Flynn features, the tangled production history is arguably more interesting: Marshall, the co-producer and husband of Micheline Presle, began shooting in France with no experience as a director and without realizing that French law required a parallel French-language version. Robert Florey, who had directed Flynn in his last bit part in 1935, was hired as an uncredited "consultant". The same year Marshall and Flynn also produced the unreleased Hello God.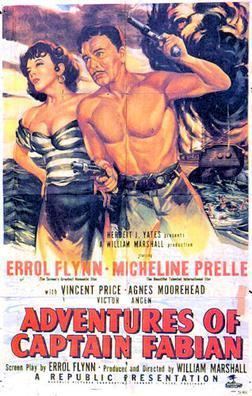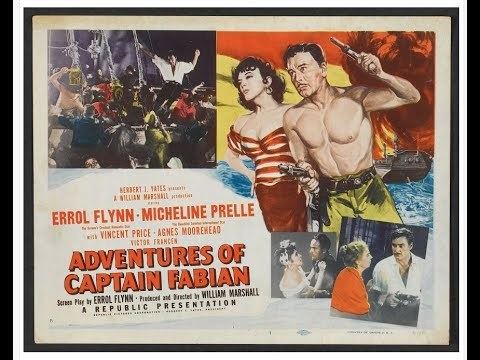 An ambitious girl (Micheline Presle) uses a sea captain (Errol Flynn) to climb the social ladder in old New Orleans.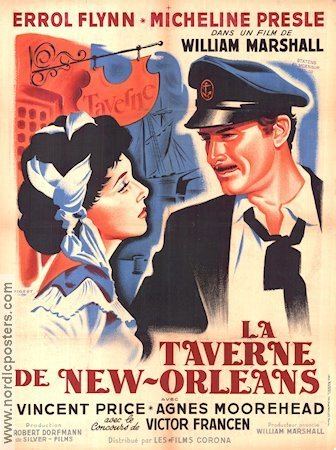 Errol Flynn as Captain Fabian
Micheline Presle as Lea Mariotte
Vincent Price as George Brissac
Agnes Moorehead as Aunt Jezebel
Victor Francen as Henri Brissac
Jim Gérald as Commissioner Germain
Héléna Manson as Josephine
Howard Vernon as Emile
Roger Blin as Philippe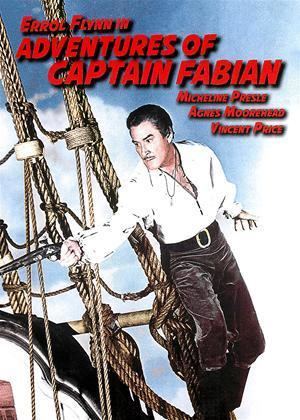 The film was originally known as The Bargain and was based on a script by Errol Flynn himself. Flynn entered into a multi-picture deal with William Marshall to produce the film, among others, in July 1949. It was to be produced independently with a distributor sought later. Micheline Presle was borrowed from 20th Century Fox to play the female lead. Gerard Philippe was to be in the cast but did not appear in the end. (Presle and Marshall later married.)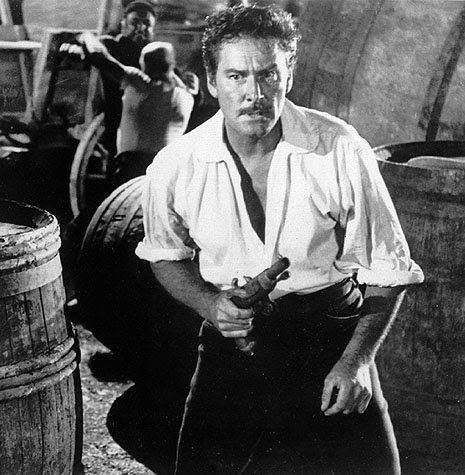 At one stage the film was also known as Bloodline and New Orleans Adventure. Filming started on July 15 1950 in Paris under the title of The Bargain. Exteriors representing New Orleans were recreated in the city of Villefranche with studio scenes shot at the Victorine Studio in Nice and the Billancourt Studio in Paris.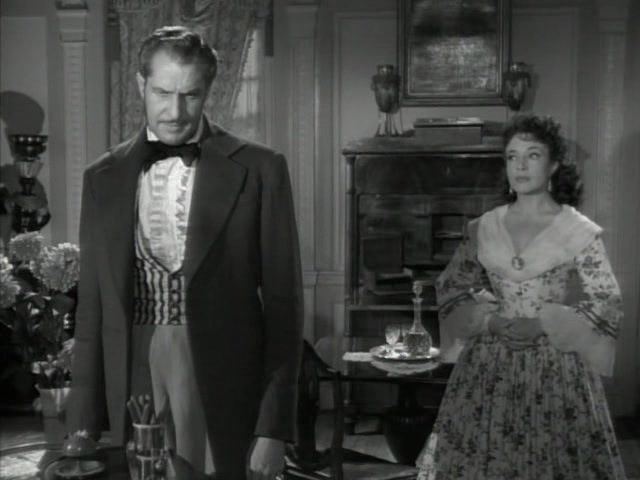 The film was meant to be shot in French and English versions but Marshall persuaded the French government to allow it to be made in English only. Robert Florey started the English production but not long after shooting began Marshall took over.
Under Errol Flynn's contract with Warner Bros, he was allowed to make one "outside" film a year until 1962, provided it had a major distributor. Flynn later claimed that during filming, William Marshall "secretly" committed the film to being released by Republic Pictures, one of the smaller studios. Both Warner Bros and MGM, who had films starring Flynn awaiting release, were unhappy with this. Flynn worried that Warner Bros would use this as an excuse to cancel their contract with him on the basis that Republic was not a major. On 18 December 1950 he filed suit in the Los Angeles Superior Court asking them to stop Republic from releasing the film and to stop Warner Bros from cancelling the contract until the court could determine that Republic was a "major" distributor.
The movie was reasonably successful at the box office in France.
The Los Angeles Times said that the film "is much in need of both editing and shortening. It will draw approval for the colourfulness of its settings and interesting costuming. The audience seemed to enjoy it though there was a tendency towards laughter for scenes not especially designed for comedy... One cannot conclude that this picture in its present shape hangs together satisfactorily."
The movie was meant to be the first of two films from Flynn and Marshall, the second which was to be The Man Who Cried, a psychological thriller about the perfect crime set over a four-hour period, but this wasn't made due to a dispute between Marshall and Flynn over Hello God.
In November 1951, Charles Gross, an associate of Flynn's, sued claiming payments due for working on the screenplay.
In January 1952, Flynn asked a court to formally end the partnership with Marshall.
In 1954, Vincent Price sued Flynn and Marshall for $15,000 in unpaid wages, claiming he had been promised a fee of $35,000. A court awarded in his favour in 1957.