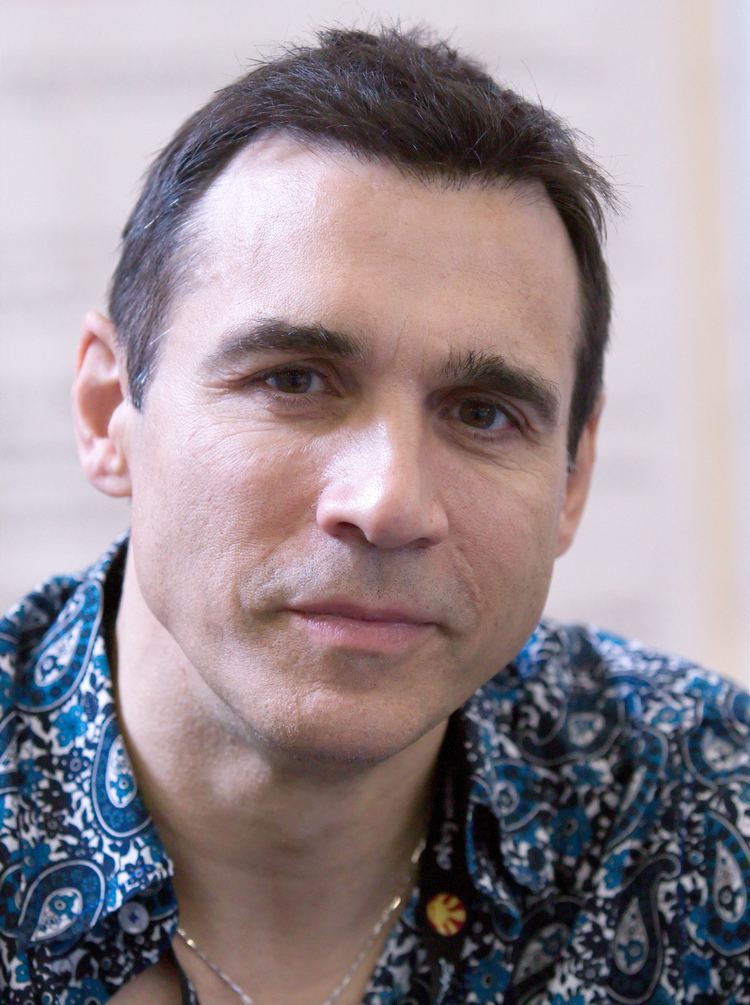 Paul was born in London, the first of three brothers, to an Italian mother and a British father. Paul first became a model, then a dancer and choreographer. As a teenager, he was a very capable soccer player and made several appearances for Cray Wanderers in the London Spartan League between 1976 and 1978. In 1985, he left Europe for the United States to pursue a dance and modelling career.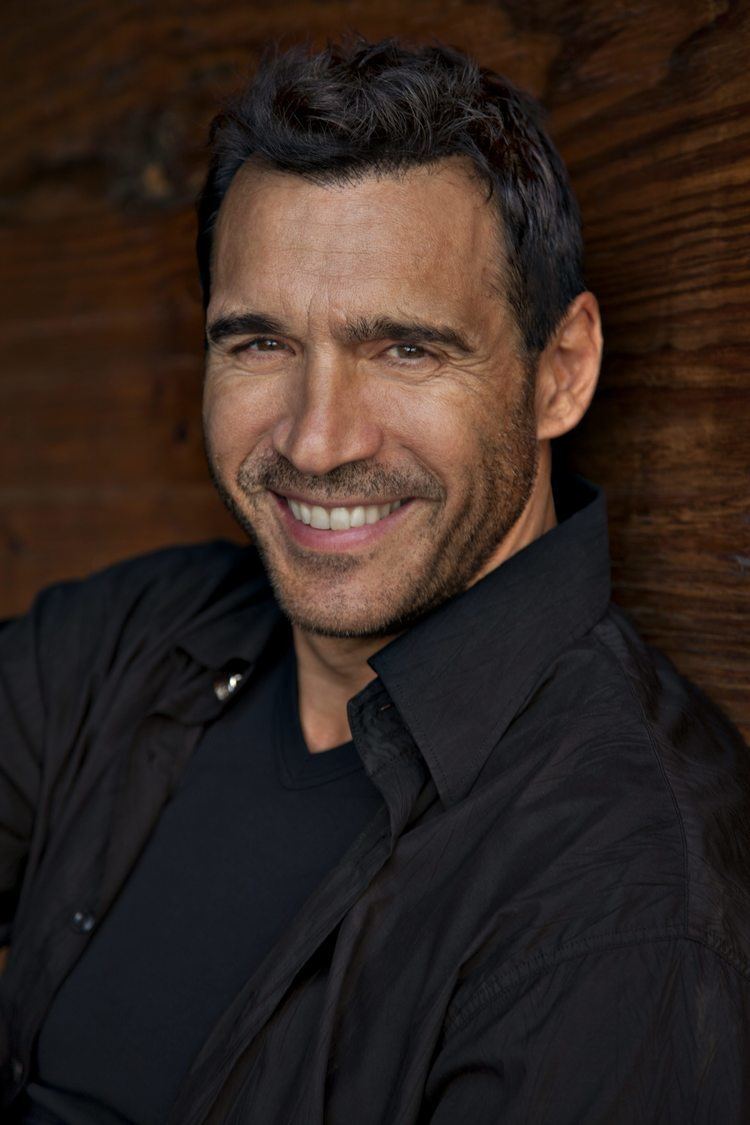 Paul has spent time in the theatre with numerous plays, the most notable of which was a guest appearance in Beauty and the Beast, which he has stated helped shape his acting ability.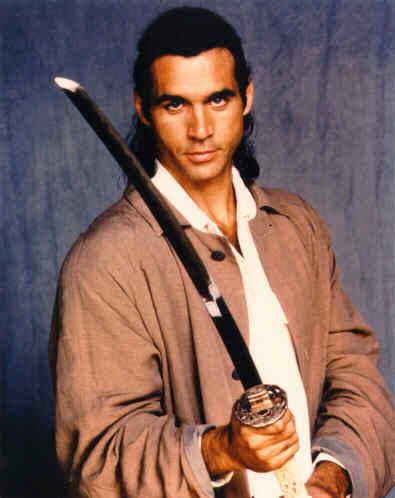 In 1991, he was cast in the role that he would portray for several years, that of Duncan MacLeod in the syndicated television series Highlander: The Series, which aired in October 1992. Paul also starred in the spin-off film, Highlander: Endgame (2000), and the fifth Highlander film: Highlander: The Source, released as a made-for-TV film on the SCI-FI channel on 15 September 2007.
His first role was on the ABC television series The Colbys, as the Russian ex-patriate ballet dancer, Kolya Rostov (1986–1987). This was followed by guest appearances on the television shows Beauty and the Beast (1987), two episodes of Tarzán (1991), Murder, She Wrote (1992), Relic Hunter (1999), and as himself in WWE SmackDown (1999). He appeared in a January 2003 episode of Charmed and off Broadway in the play Bouncers. He also appeared in the made-for-TV films Shooter (1988) and The Cover Girl Murders (1993), the latter of which starred Lee Majors.
He appeared in a regular role in the second season of the television series War of the Worlds (1989–90) as John Kincaid, three episodes of the 1991 Dark Shadows remake as Jeremiah Collins, and made a pilot for CBS Television for a series called The Owl (1991). In 2001, he starred in Tracker.
Paul's first film appearance was in the 1988 film Last Rites, which starred Tom Berenger. He starred in the remake Masque of the Red Death (1989 film), a re-telling of the Edgar Allan Poe tale. He also appeared in Sheena Easton's "Days Like This" music video as her love interest and Duran Duran's "My Own Way" music video as a dancer.
Other films in which he has starred or co-starred are Dance to Win (also known as War Dancing) (1989), Love Potion No. 9 (1992) as Enrico Pazzoli, Dead Men Can't Dance (1997), Susan's Plan (also known as Dying to Get Rich) (1998), Merlin: The Return (1999) as Lancelot, Convergence (also called Premonition) (1999), The Void (2001), The Breed (2001), Code Hunter (2002), Nemesis Game (2003) Throttle (2005), and Phantom Below (also known as Tides of War) (2005). In 2006, he co-starred in the horror film Séance and in Little Chicago. He also starred as Ananias Dare in the Sci Fi original film Wraiths of Roanoke (2007). In 2008, he began voice acting the character of Patrick O'Brien in the animated War of the Worlds television show. He starred as Sir Francis Drake in the Sci Fi original film The Immortal Voyage of Captain Drake (2009), the futuristic thriller Eyeborgs, and the thriller/drama The Heavy (2010). In 2012, Paul did a character voice-over in the Malaysian animated science fiction film War of the Worlds: Goliath. Paul starred in the 2013 science fiction movie Apocalypse Earth, a post-apocalyptic action-adventure film. Adrian recently appeared as Commandant Leitner in episode 9 season 5 of Strike Back (2015).
Paul is also involved in the development and production side of the entertainment industry. In 2008, he joined with Zoltan Furedi and founded Filmblips, an independent film and television media production company.
He has studied a range of martial arts and has been featured on the covers of Impact (three times), Inside Kung Fu, Karate International (four times) and Martial Arts Insider.
Paul married actress and former "Uh-Huh Girl", Meilani Figalan, in 1990, but the couple divorced in 1997. Paul married long-time girlfriend, Alexandra Tonelli, in 2009. They have two children, a daughter born in 2009 and a son born in 2012.
The Colbys (19 episodes, 1986–1987)
Beauty and the Beast (season 2, episode 3 "Ashes, ashes", 1988)
Shooter (1 episode, 1988)
War of the Worlds (20 episodes, 1989–1990)
Dark Shadows (3 episodes, 1991)
Murder, She Wrote (1 episode, 1992)
Tarzán (2 episodes, 1992)
The Owl (1991) (Pilot)
Highlander: The Series (117 episodes, 1992–1998; Paul did not appear in 2 of the 119 Highlander episodes)
The Cover Girl Murder (1993)
WWE SmackDown (1 episode, Thursday, August 10th, 2000)
Tracker (22 episodes, 2001–2002)
Relic Hunter (1 episode, 2001)
Charmed (season 5,episode 09)
War of the Worlds (2008) (voice)
The Confession (2013) (TV movie)
Strike Back (TV series) (season 5, episode 9, 2015)
Last Rites (1988)
City Rhythms (1989)
The Masque of the Red Death (1989)
Dance to Win (also known as War Dancing) (1989),
Love Potion No. 9 (1992)
Dead Men Can't Dance (1997)
Susan's Plan (also known as Dying to Get Rich) (1998)
Merlin: The Return (1999)
Convergence (also called Premonition) (1999)
Highlander: Endgame (2000)
The Void (2001)
The Breed (2001)
Code Hunter (2002)
Nemesis Game (2003)
Throttle (2005)
Phantom Below (also known as Tides of War) (2005)
Séance (2006)
Little Chicago (2006)
Wraiths of Roanoke (2007)
Sir Francis Drake (2007)
Highlander: The Source (2007)
The Immortal Voyage of Captain Drake (2009)
Eyeborgs (2009)
Nine Miles Down (2009)
Sacred & Secret (2010) (documentary) (narrator)
The Heavy (2010)
Cold Fusion (2011) - Col. Jack Unger
Dante's Inferno Animated (2012) (animation – voice)
Deadly Descent (2012)
Dante's Inferno Documented (2012)
War of the Worlds: Goliath (2012) – Patrick O'Brien (voice)
The Abominable Snowman (2013)
Hallmark Channel's The Confession (2013)
AE Apocalypse Earth (2013) – Lt. Frank Baum
Black Rose (2014) - Matt Robinson
Apocalypse Pompeii (2014) – Jeff Pierce
Alien Outpost (2015) – General Dane
Kids vs Monsters (2015) - Greg Lovett
Deauville (date of release yet to be determined)
The Fast and the Fierce (2017)
Christmas Eve (2017)
Tracker (8 episodes, 2001–2002)
Alien Tracker (2003) (video)
Highlander: The Source (2007)
At 2:15 (2012)
Days Like This, Sheena Easton (music video) (actor)
My Own Way, Duran Duran (music video) (dancer)
Bouncers (play) (actor)