Covid-19
Adolf Just








January 20, 1936, Blankenburg (Harz), Germany




Return to Nature: Paradise Regained
Adolf Just (born 8 August 1859, Lüthorst near Dassel, Kingdom of Hanover; died 20 January 1936, Blankenburg (Harz)) was a German Naturopath. He was the founder of the sanatorium Jungborn in Eckertal (resin).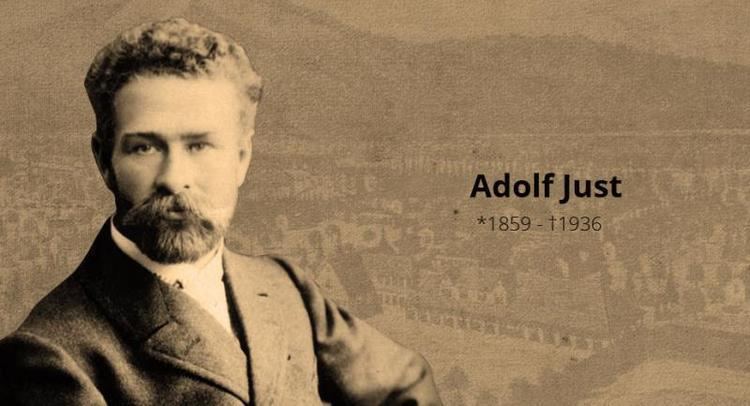 He began an apprenticeship as a bookseller, but fell ill and turned in the self-study on various natural remedies, through which he became a lay practitioner. For a philosophy of medicine he most strongly advocated a "Return to Nature", utilizing natural food, clean water, fresh air, earthen clay, as well as time spent in nature itself. Eckertal in 1895 he founded the Naturopathic Institute Jungborn. The most prominent patient was Franz Kafka. In 1918 Just founded the healing clay Society in Blankenburg (Harz), and started the company, Luvos. His main work attracted interest in India and led there to set up a still existing natural medicine hospital in Pune.
Alfred Brauchle: Rückkehr zum Paradies. Der Buchhändler Adolf Just. In: derselbe: Geschichte der Naturheilkunde in Lebensbildern. 2. erw. Aufl. von Große Naturärzte. Reclam Verlag, Stuttgart 1951, pp. 297–302
Sabine Merta: Wege und Irrwege zum modernen Schlankheitskult : Diätkost und Körperkultur als Suche nach neuen Lebensstilformen 1880–1930. Franz Steiner, Stuttgart 2003, ISBN 3-515-08109-7, p. 49.
Uwe Heyll: Wasser, Fasten, Luft und Licht : die Geschichte der Naturheilkunde in Deutschland. Campus, Frankfurt am Main 2006, ISBN 978-3-593-37955-5, p. 165.
Return to Nature: Paradise Regained, 1896 (translated into English in 1903) (full text in English (pdf, 2.4 MB))
Jungborn echo. Brief History of Jungborn especially interesting judgments, reports, articles and important Kurberichte, 1904
The Jungborn - table. A new, simple, vegetarian cookbook, 1905
The Help on the way! Mental and emotional life, 1907
The battle for the truth. The contemporary nature of life (earth and clay) court, 1907
The contemporary nature of healing, in a condensed form. Human salvation for body, mind and soul, 1913
The healing earth, nature and the old folk remedy and its wonderful healing of internal and external application. All true modern natural healing method on a Christian foundation, 1919
The Earth as a remedy. The old natural and folk remedies, and its wonderful healing of internal and external application. The true nature of healing, contemporary Christian basis, 1921
Adolf Just Wikipedia