Adam Rogers






Guitarist · adamrogersmusic.com




Art Of The Invisible, R&B / Rogers & Binney




David Binney, Scott Colley, John Patitucci, Alex Sipiagin, John Escreet
Adam Rogers is an American guitarist specializing in post bop, contemporary jazz, and classical music. Rogers has had a prolific and extensive session history as a recording guitarist having played on over 150 commercially released recordings. He is currently a member of the Chris Potter Underground in addition to leading his own "acoustic" jazz quartets and quintets as well as the genre bending electric trio DICE. He was a founding member and co leader of the eclectic group Lost Tribe. He has also performed and or recorded with Michael Brecker, Cassandra Wilson, Walter Becker, Norah Jones, John Patitucci, Paul Simon, John Zorn, Donny McCaslin, David Binney, Bill Evans (saxophonist), Dekel Bor, Simon Shaheen and Regina Carter among many others. He is a highly versatile player covering many areas of music but is best known for his work in the modern jazz idiom.
As leader
2002: Art Of The Invisible
2003: Allegory
2005: Apparitions
2007: Time And The Infinite
2009: Sight
As Co Leader
1993: Lost Tribe Epon
1994: Lost Tribe Soulfish
1998: Lost Tribe Many Lifetimes
2015: R&B with David Binney
As sideman (selected)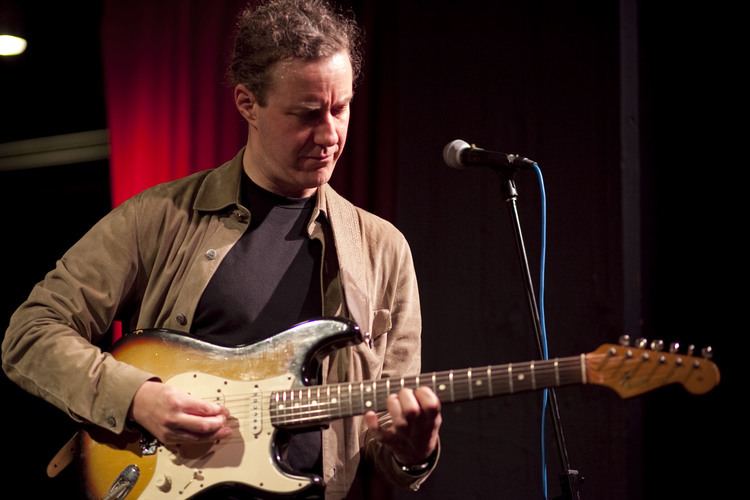 1994: Walter Becker - 11 Tracks Of Whack
2002: Norah Jones - Come Away With Me
2004: Michael Brecker - Wide Angles
2005: Edward Simon - Simplicitas
2006: John Patitucci - Line By Line
2008: Roseanna Vitro and Kenny Werner - The Delirium Blues Project: Serve or Suffer
2008: Chris Potter Underground - Follow The Red Line
2009: Chris Potter Underground - Ultrahang
2014: Chris Potter Underground Orchestra - Imaginary Cities
2014: Forq - Forq
2015: Jure Pukl - The Life Sound Pictures of Jure Pukl
Time and the Infinite
Mindful Intent
Phyrigia
The Invisible
Let's Cool One
Book Of Sand
In Broad Daylight
The Unvanquished
The Aleph
The Moontrane
Without a Song
Sippin' at Bell's
Memory's Translucence
I Feel a Song Coming On
Continuance
Ah-Leu-Cha
Don't Misunderstand
Facets Squared
Black Halo
Tyranny Of Fixed Numbers
The Maya
Genghis
Solace
Columbus - Ohio
Red Leaves
Angle Of Repose - Reprise
Angle Of Repose
Snova
Points Encountered
Invisible World
Ystava Sa Lapsien
Zoom Zo0m

Adam Rogers (musician) Wikipedia