Preceded by

Alan Wynne Williams




Alma mater

Cardiff University




Nephews

Julius Price




Political party

Plaid Cymru




Siblings

James Price




Nationality

Welsh




Role

Screenwriter




Succeeded by

Jonathan Edwards




Name

Adam Price








Born

23 September 1968 (age 47) Carmarthen, Carmarthenshire, Wales (

1968-09-23

)


Education

University of Copenhagen (1986–1990)




Parents

John Price, Birgitte Price




Movies and TV shows

Borgen, Spise med Price, Young Soul Rebels, Mothers in Arms, Baby Doom




Similar People

James Price, Sidse Babett Knudsen, John Price, Jeppe Gjervig Gram, Birgitte Hjort Sorensen
Interview with borgen writer adam price bbc news
Adam Price (born 23 September 1968) is a politician in Wales, and the current AM for Carmarthen East and Dinefwr as well as the former Plaid Cymru Member of Parliament for Carmarthen East and Dinefwr. He was elected to Parliament in the 2001 general election and re-elected in 2005 but stood down at the 2010 election. He belongs to Plaid's left-wing and has said of himself "I was a socialist before I was a nationalist."
Contents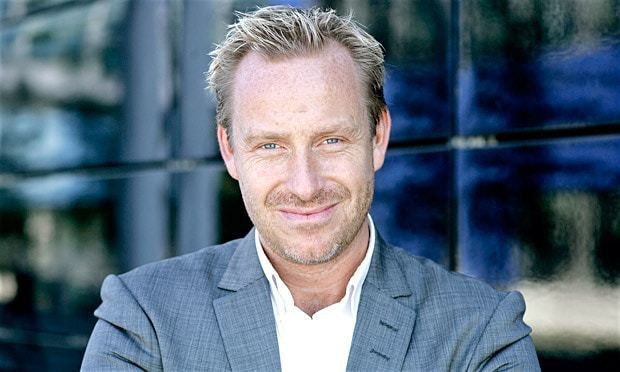 Fse award speech adam price screenwriter borgen
Biography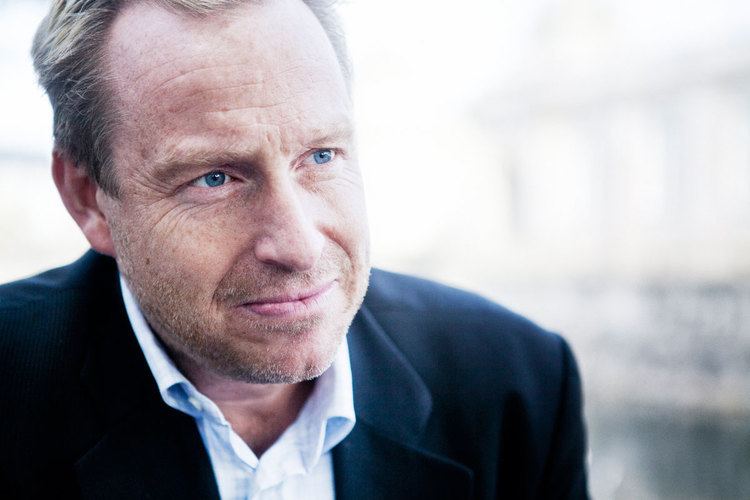 The son of a miner, Price was born in Carmarthen and went to Ysgol Dyffryn Aman in Ammanford, Carmarthenshire. He studied at Cardiff University, gaining a BA in European Community Studies in 1991. In 1991–3 he was a research associate at the Cardiff University's department of City and Regional Planning. In 1993–8, he worked for Menter a Busnes, being an executive director from 1996–8. He also studied at Saarland University in Saarbrücken in Germany. Price stood in 1992 general election for the seat of Gower.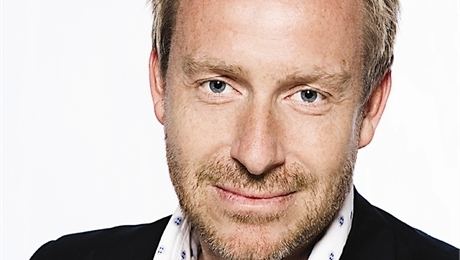 From 1998, he was the managing director of the Newidiem-Economic Development Consultancy (part of Menter a Business). Price is openly gay and features in the Pinc List of leading Welsh LGBT figures.
The Mittal Affair: "Cash for Influence"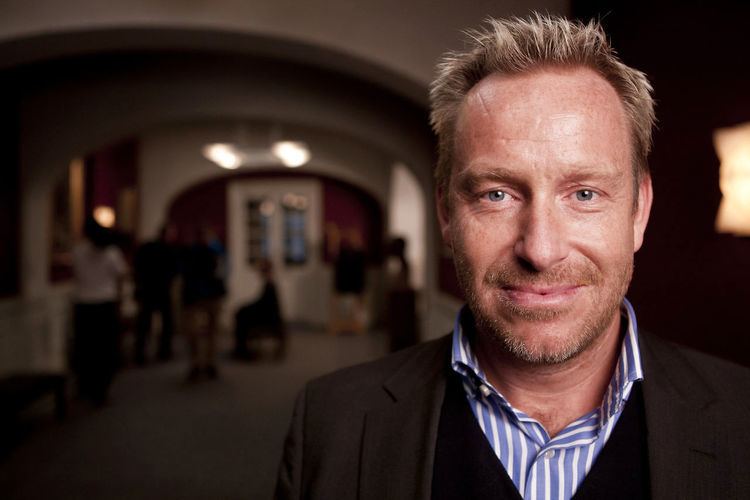 Controversy erupted in 2002 as Price exposed the link between UK prime minister Tony Blair and steel magnate Lakshmi Mittal in the Mittal Affair, also known as 'Garbagegate' or Cash for Influence. Mittal's LNM steel company, registered in the Dutch Antilles and maintaining less than 1% of its 100,000 plus workforce in the UK, sought Blair's aid in its bid to purchase Romania's state steel industry. The letter from Blair to the Romanian government, a copy of which Price was able to obtain, hinted that the privatisation of the firm and sale to Mittal might help smooth the way for Romania's entry into the European Union.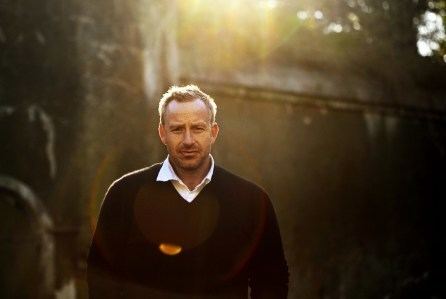 The letter had a passage in it removed just prior to Blair's signing of it, describing Mittal as "a friend."
Mittal, already a Labour contributor, donated £125,000 more to Labour party funds a week after the 2001 UK General Elections, while as many as six-thousand of Welsh steelworkers were laid off that same year, Price and others pointed out. Mittal's company, then the fourth largest in the world, was a "major global competitor of Britain's own struggling steel industry, Corus Group, formerly part of British Steel plc." Corus and Valkia Limited were two of the primary employers in South Wales, particularly in Ebbw Vale, Llanwern, and Port Talbot.
Opposition to Iraqi conflict
On 25 August 2004, Price announced his intention to begin a process of impeachment against Tony Blair, with the backing of all Plaid Cymru and SNP MPs. Impeachment had not been used in the UK for one-hundred and fifty years. If successful, it could have seen Blair tried before the House of Lords; however, as expected, the measure failed.
On 17 March 2005 Price was ejected from the Commons chamber after accusing the Prime Minister of having "misled" Parliament and then refusing to withdraw his comment, in violation of the rules of the House.
On 5 May 2005 he was re-elected MP for Carmarthen East and Dinefwr with an increased majority (17.5%).
On 31 October 2006, Adam Price opened a three-hour debate on an inquiry into the Iraq War, the first such debate in over two years. The SNP and Plaid Cymru motion proposing a committee of seven senior MPs to review "the way in which the responsibilities of government were discharged in relation to Iraq", was defeated by 298 votes to 273, a Government majority of 25, but was supported by a significant number of opposition MPs, and twelve "rebel" Labour MPs, including Glenda Jackson. This action led eventually to the establishment of the Chilcot Inquiry.
Stance on drugs
Writing in the Welsh language current affairs magazine Barn in April 2007, Price criticised UK government policy on drugs, indicating his support for their legalisation under medical supervision.
Broadcast news controversy
In August 2007 MP Adam Price highlighted what he perceived as a lack of a Welsh focus on BBC news broadcasts. Price threatened to withhold future television license fees in response to a lack of thorough news coverage of Wales, echoing a BBC Audience Council for Wales July report citing public frustration over how the Welsh Assembly is characterised in national media. Plaid AM Bethan Jenkins agreed with Price and called for responsibility for broadcasting to be devolved to the Welsh Assembly, voicing similar calls from Scotland's First Minister Alex Salmond. Criticism of the BBC's news coverage for Wales and Scotland since devolution prompted debate of possibly providing evening news broadcasts with specific focus for both countries.
2007 Assembly elections spending
Following the 2007 Welsh Assembly elections, a UK parliamentary standards and privileges committee found Plaid MPs Price, Elfyn Llwyd, and Hywel Williams guilty of improperly advertising during the elections. Though the committee admitted the three did not break any clear rules of the UK House of Commons, the committee believed the timing of the adverts were planned to coincide with the Assembly elections.
Parliamentary funds are available for MPs to communicate with constituents regularly. However, the committee found that the three used this communication allowance improperly as part of Plaid's campaigning during the elections as the adverts were placed in publications with a circulation outside of their respective constituencies.
Of the committee findings, Plaid MP group leader Elfyn Llwyd said that they would comply with the findings of the committee, but that they had "...acted in good faith throughout, and fully in line with the advice that was offered to us by the DFA (Department of Finance and Administration) at the time of the publication of the reports". The three had to repay the money, about five thousand pounds each, and report the costs as part of Plaid's election spending.
Golwg
In August 2007 Adam Price began a regular column in the weekly Welsh language current affairs magazine Golwg. Examples of the subject matter of these columns include Welsh independence; the Barnett Formula; nuclear energy; scrapping the Welsh Office; education; Welsh media; and US politics.
Opposition to Afghan conflict
Adam Price has been a long-standing opponent to the war and put forward an Early Day Motion calling for a timetable for withdrawal. Price has been critical of the strategy and objectives of the war.
Recent projects
On 18 September 2009, Price announced that he would stand down from the House of Commons at the 2010 general election. He planned to spend a year in the United States on a Fulbright scholarship, and then stand for the Welsh Assembly in the 2011 elections. In August 2010 Price's decision not to stand in the 2011 assembly elections was made public. In June 2013 he announced plans to return to politics standing in his old constituency but this time for the Welsh Assembly.
In September–October 2014, Price presented a 3-part documentary series titled Streic (Strike) about the 1984–85 Welsh miners' strike, broadcast on S4C.
References
Adam Price Wikipedia
(Text) CC BY-SA