Abodh part 03 of 11 super hit classic romantic hindi movie madhuri dixit
Abodh (English: Innocent) is a 1984 Bollywood film directed by Hiren Nag. It marked the debut of actress Madhuri Dixit.
Contents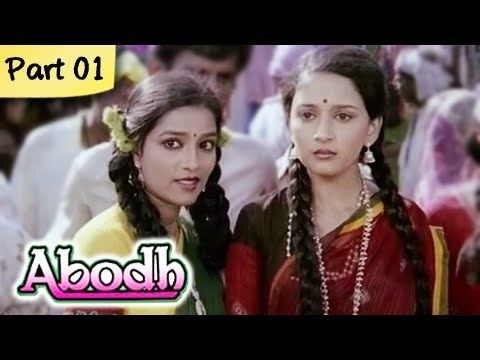 Abodh part 09 of 11 super hit classic romantic hindi movie madhuri dixit
Plot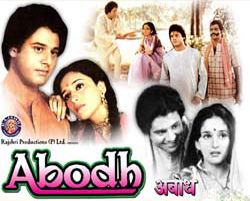 Naive, childish and precocious, Gauri lives in a small town with her parents. At a fair, she gets into an argument with Shankar. Shortly thereafter, Gauri is told that her marriage has been arranged. At first Gauri is thrilled, then changes her mind when she finds out that her groom is Shankar, but finally reconciles herself to this marriage. After she re-locates to Shankar's residence, she spends much of her time playing with Shankar's little brother. Her husband starts to realize that Gauri has not matured yet. He is unable to get intimate with her. Gauri soon becomes bored, and re-locates to her parents' house, where she resides for several months. It is here that she truly grows up, realizing the importance of marriage and intimacy. She then returns to Shankar's house, where she is welcomed back - though not quite warmly enough. Gauri starts to realize that her childishness has created distance between her and Shankar. He re-locates to study in another town. For several months, the family does not get any news about him. Shankar's father Gajanan Singh visits the hostel where his son is supposed to be staying. However, Gajanan finds that Shankar has left the hostel. For 3 months, Shankar goes missing. In the end, Shanker meets Gauri's childhood friend Ratna by chance. After talking to Ratna, Shankar realises that Gauri has matured and loves him. He goes running back to meet Gauri. They both reconcile and live happily ever after.
Cast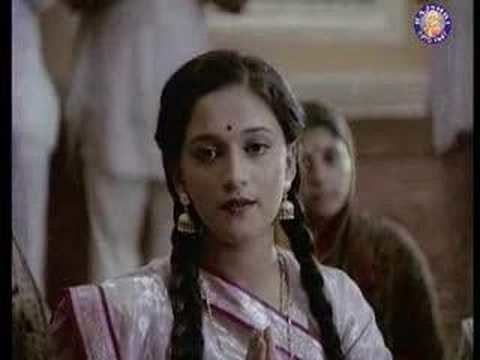 Tapas Paul as Shankar Singh
Madhuri Dixit as Gauri
Vinod Sharma as Gajanan Singh (Shankar's father)
Leela Mishra as Shankar's grandmother (Gajanan's mom)
Sheela David as Ratna
Rajshri Nair as (as Rajshri)
Savita Prabhune as Gauri's sister-in-law
Dinesh Hingoo as Wedding Photographer
Mohan Choti as Photographer at Fair
Sunder Purohit
Ashok Saraf as Hanuman
Soundtrack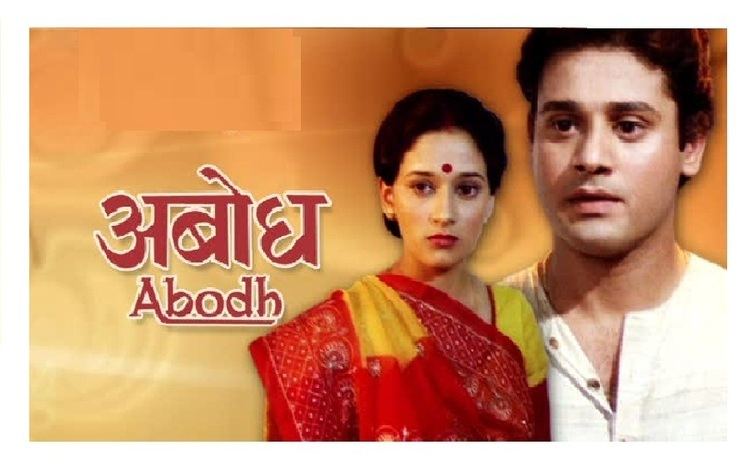 "Ghani Ghani Amariya" - Hemlata
"Ghani Ghani Amraiyo (Part-2)" - Hemlata
"Tujhe Dekhne Ko Tarasti Hai Aankhe Yeh Dil" - Suresh Wadkar
"Mandir Ki Murati Si Baithi" - Hemlata, Suresh Wadkar
"Ghir Aaye Megh Parbat Pe Bijuriya Chamke" - Hemlata
"Saamb Sada Shiv, Saamb Sada Shiv" - K. J. Yesudas
"Chandra Baal Shobitam" - Hemlata
Abodh part 01 of 11 super hit classic romantic hindi movie madhuri dixit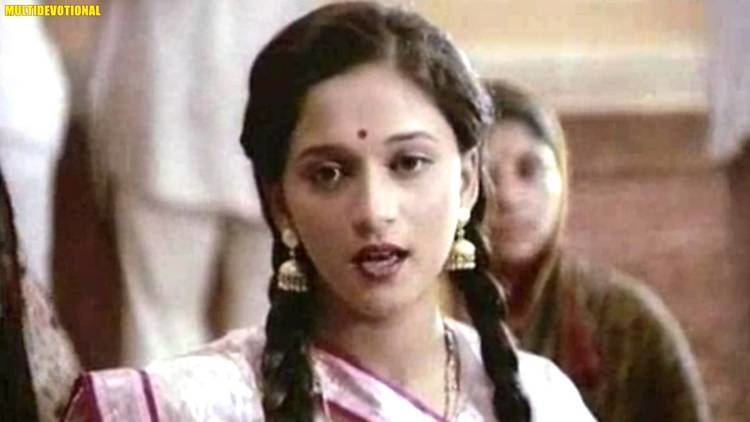 References
Abodh Wikipedia
(Text) CC BY-SA
Abodh IMDb