Occupation

Actor / Voice artist




Role

Movie actor




Years active

1949–present




Height

1.84 m





Religion

Jewish




Children

Carol Vigoda




Name

Abe Vigoda







Full Name

Abraham Charles Vigoda




Born

February 24, 1921 (

1921-02-24

) Brooklyn, New York, U.S.


Spouse

Beatrice Schy (m. 1968–1992)




Movies and TV shows

Barney Miller, The Godfather, Fish, The Godfather Part II, Good Burger


Similar People

Jack Soo, Hal Linden, Al Lettieri, Richard S Castellano, Ron Carey




Parents

Samuel Vigoda, Lena Moses



Abe vigoda throwing shade at room 205
Abraham Charles Vigoda (; February 24, 1921 – January 26, 2016) was an American character actor who was known for a number of roles, most notably, his portrayals of Salvatore Tessio in The Godfather (1972) and Phil Fish in Barney Miller (1975–1977, 1982) and Fish (1977–1978).
Contents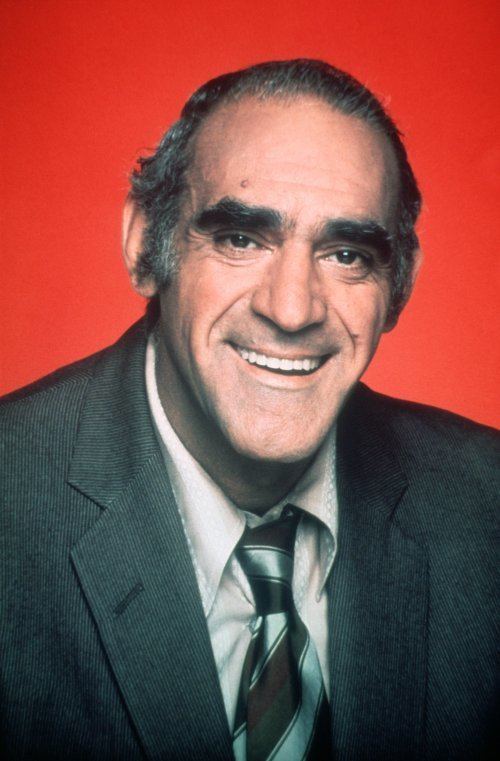 Abe vigoda dream of my love chasing after you at room 205
Early life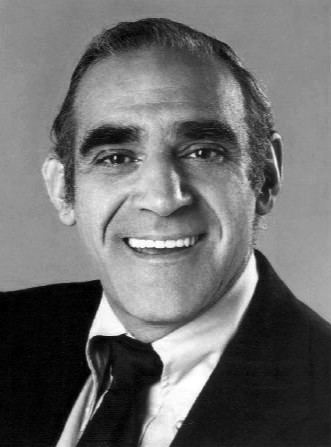 Vigoda was born in Brooklyn, New York on February 24, 1921, the son of Samuel and Lena Vigoda (née Moses), Jewish immigrants from Russia. His father was a tailor who had two other sons: Hy and Bill. The latter was a comic book artist who drew for the Archie Comics franchise and others in the 1940s.
Career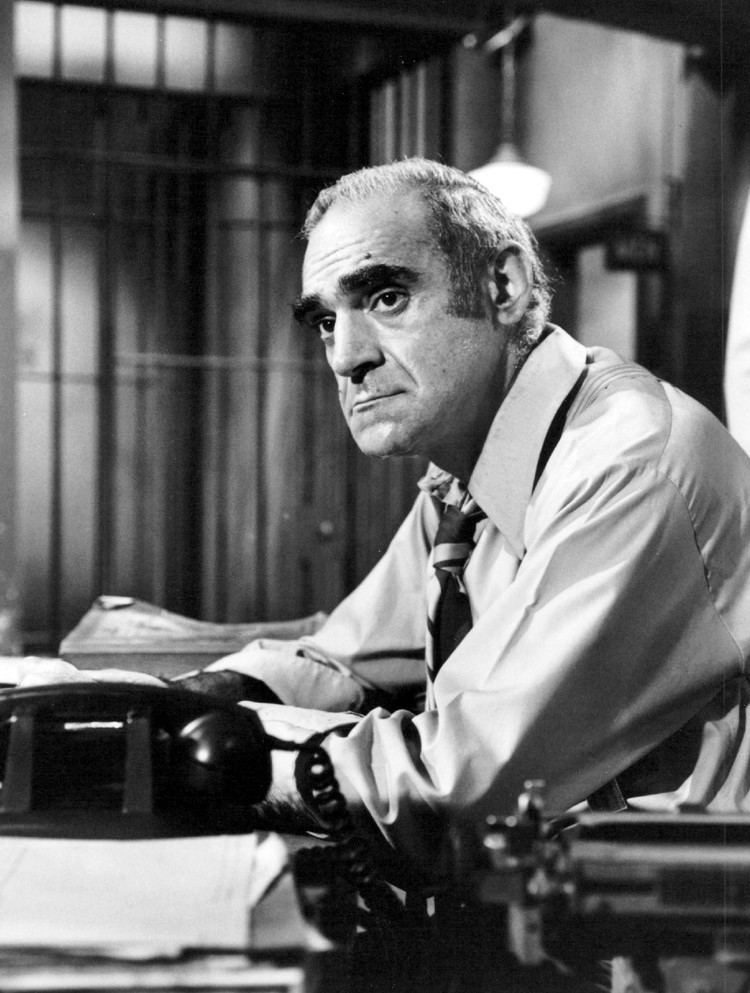 Vigoda began acting while in his teens, working with the American Theatre Wing. His career as a professional actor began in 1947.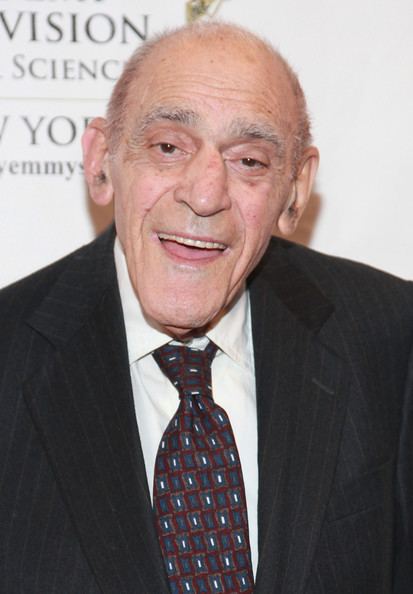 He gained acting notability in the 1960s with his work in Broadway productions, including Marat/Sade (1967), portraying Mad Animal, The Man in the Glass Booth (1968), portraying Landau, Inquest (1970), and Tough to Get Help (1972). His best known film role is that of Salvatore Tessio in The Godfather (1972). He also appeared briefly in The Godfather Part II in a flashback sequence at the end of the film.
According to Francis Ford Coppola's commentary on the DVD's widescreen edition, Vigoda landed the role of Tessio in an "open call", in which actors who did not have agents could come in for an audition. He gained further fame as Phil Fish on Barney Miller, a character known for his world-weary demeanor and persistent hemorrhoids. Vigoda landed the role after an unusual audition, in which he unwittingly displayed that he was a perfect fit for the role:
While living in Los Angeles, I'd jog three to five miles a day. One morning jogging, my agent calls about a new series called Barney Miller, saying, "Go there at once."
Well, I was tired and exhausted ... I must have run five miles that morning. I said. "I have to go home and take a shower."
"No, no, no. Go right now to Studio City, you're very right for it, they know you from The Godfather, they want to see you."
"With my shorts?"
"Go."
Danny Arnold and Ted Flicker, the producers, look at me, I look at them, they look at me again. "You look tired."
"Of course I'm tired, I jogged five miles this morning, I'm exhausted."
"Yeah, yeah, tell me, you look like you have hemorrhoids."
"What are you, a doctor or a producer?"
Vigoda starred in a brief spin-off of Barney Miller that centered on his character eponymously titled Fish until it was cancelled in June 1978.
Mistaken reports of death
Prior to his actual death in March 2016, Vigoda was a constant victim of celebrity death hoaxes.
In 1982, People magazine mistakenly referred to Vigoda as dead. At the time, Vigoda, aged 60, was performing in a stage play in Calgary. He took the mistake with good humor, posing for a photograph published in Variety in which he was sitting up in a coffin, holding the erroneous issue of People. Jeff Jarvis, a People employee at the time, said that the magazine's editors were known for "messing up" stories and one of them repeatedly inserted the phrase "the late" in reference to Vigoda, even after a researcher correctly removed it. The edited (erroneous) version was what went to print.
In 1987, the same mistake was made when a reporter for WWOR, Channel 9 in Secaucus, New Jersey, mistakenly referred to him as the "late Abe Vigoda". She realized and corrected her mistake the next day.
He had been the subject of many running gags pertaining to the mistaken reports of his death. In 1997, Vigoda appeared in Good Burger as the character Otis, a restaurant's French fry man. Several jokes were made about his advanced age, including his character Otis saying, "I should've died years ago." That same year, he was shopping at Bloomingdale's in Manhattan when the salesman remarked, "You look like Abe Vigoda. But you can't be Abe Vigoda because he's dead." A Late Night with David Letterman skit showed Letterman trying to summon Vigoda's ghost, but Vigoda walked in and declared, "I'm not dead yet, you pinhead!".
At a New York Friars Club roast of Rob Reiner which Vigoda attended, Billy Crystal wisecracked, "I have nothing to say about Abe. I was always taught to speak well of the dead."
In May 2001, a website was created with only one purpose: to report whether Vigoda was alive or dead. In addition, in 2005, a "tongue-in-cheek" Firefox extension was released with the sole purpose of telling the browser user Vigoda's status.
Continuing with the gag, he appeared frequently to make fun of his status on Late Night with Conan O'Brien, including a guest appearance on the show's final episode. At the 1998 New York Friars Club roast of Drew Carey, with Vigoda in the audience, Jeff Ross joked, "My one regret is that Abe Vigoda isn't alive to see this." He followed that with "Drew, you go to Vegas; what's the over–under on Abe Vigoda?". On January 23, 2009, Vigoda appeared live on The Today Show. He said he was doing well, joked about previous reports of his death and announced he had just completed a voice-over for an H&R Block commercial to air during the Super Bowl.
Vigoda and Betty White, both 88 years old at the time, appeared in "Game," a Snickers commercial that debuted during Super Bowl XLIV on February 7, 2010. The synopsis made fun of the advanced age of the actors. The Super Bowl Ad Meter poll respondents rated the ad the highest of any shown during the game.
Personal life
Vigoda and his first wife Sonja Gohlke had one daughter named Carol. The marriage ended in divorce. His second marriage to Beatrice Schy lasted from 1968 until her death in 1992.
Vigoda enjoyed playing handball and stated in an interview that he was "almost" a champion at the game in his youth. Vigoda's nephew is computer scientist, Ben Vigoda.
Death
On January 26, 2016, Vigoda died in his sleep at his daughter Carol Fuchs' home in Woodland Park, New Jersey of natural causes at age 94.
On January 31, 2016, Vigoda's funeral was held. Notable figures including comic Gilbert Gottfried, former New York City mayor David Dinkins, and Friars Club roastmaster general Jeffrey Ross attended.
References
Abe Vigoda Wikipedia
(Text) CC BY-SA