Abby Stein (born 1991) is an American transgender activist, blogger, and speaker. She is the first openly transgender woman from a Hasidic community, and is a direct descendant of Hasidic Judaism's founder the Baal Shem Tov. In 2015, she founded the first support group nationwide for trans people of Orthodox background.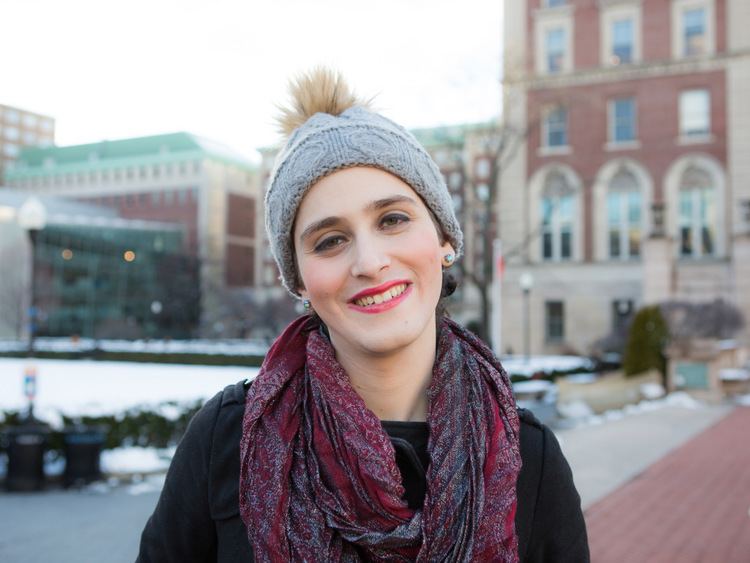 Stein is also the first openly transgender woman to have been ordained by an Orthodox institution, having received her rabbinical degree in 2012, from an Ultra-Orthodox Hasidic school. To date, she is also thus the only female rabbi to have been ordained by an Ultra-Orthodox institution. However, she was ordained before transitioning, and is not working as a rabbi as of 2016.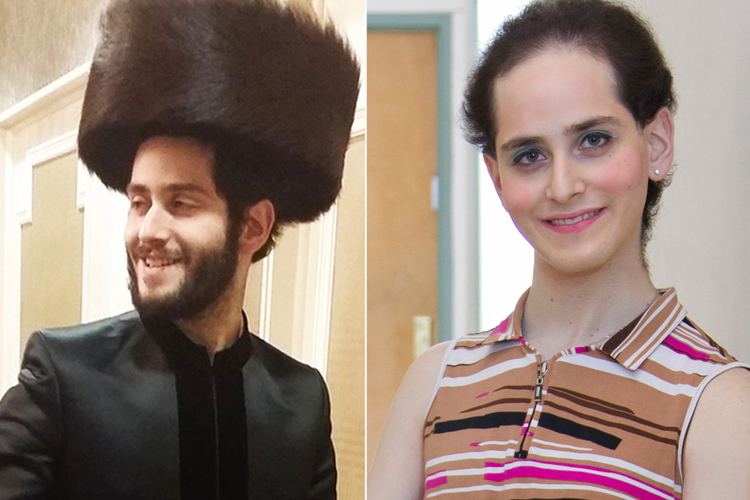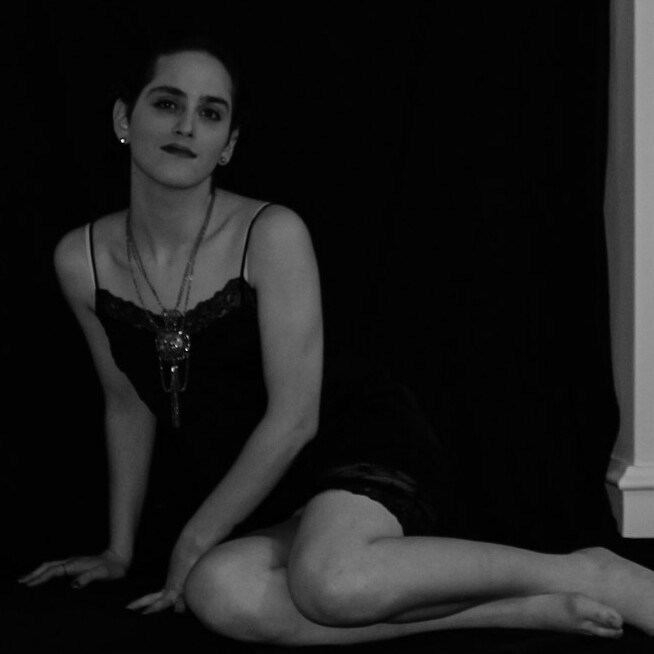 Stein was born in 1991 in Williamsburg, Brooklyn, New York. She is the 6th child out of 13 to a family of notable Hasidic leaders. She grew up speaking Yiddish and Hebrew, and attended an all boys Jewish Day School, in a society where everything is determined by gender roles. For high school she went to the Viznitz Yeshiva in Kiamesha Lake, Upstate New York, from where she also got a rabbinical degree in 2011. In 2012 she left the Hasidic community, and went off the derech, and in 2014 she started school at Columbia University's School of General Studies.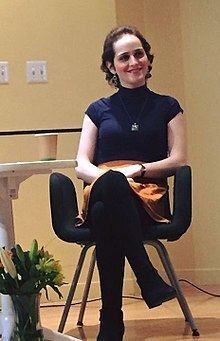 In November 2015 Stein made headlines when she came out on her blog as transgender, and started physical transition. She was featured in most major news papers, such as New York Times, New York Post, New York Magazine, NBC, Daily Dot, Daily Mail and more. She also appeared on TV, on CNN, Fox News, HuffPost Live, and Vice Canada.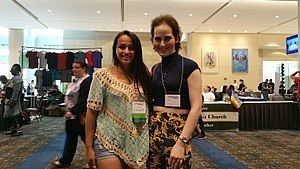 When Stein left her community in 2012 and came out as an atheist, her parents said that "No matter what happens, no matter how you are, you are still my child." However, when she came out as trans, her father told her that "You should know that this means I might not be able to talk to you ever again." Since then her parents shunned her, and stopped talking with her altogether. She has also received some hate from her former community, though in an interview with Chasing News (a Fox News Short film company) she said that she got way less hate than some people would have expected.
Stein was featured in the 2016 Showtime Documentary series, Dark Net, in episode 8, "Revolt."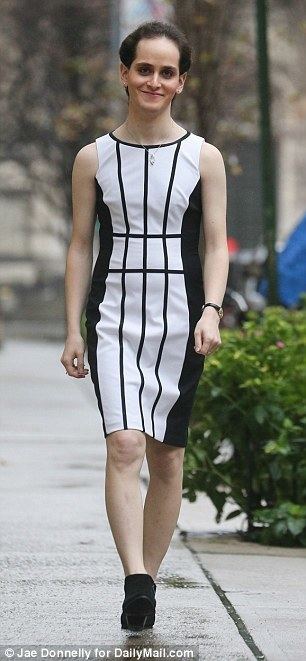 On Saturday June 4, 2016, Stein celebrated her transition with a celebration and name change at Romemu, a Jewish Renewal synagogue on NYC's Upper West Side. In an interview with The Huffington Post she said that even though she doesn't believe in God, she wanted to celebrate in a synagogue:
"I wanted to show that if you claim being trans is unacceptable in traditional Judaism, well, here is a community that is not just okay with accepting me as I am, but is celebrating with me, rejoicing with me. What I'm hoping is that by sharing my story, others in the same situation will realize that you can have your name changed in a synagogue. There are so many synagogues where you can't, but there are also those where you can — the Jewish Reform movement, the Conservative movement. Within Orthodoxy, there's still a long way to go. Every time something like this is done, it's one step closer to acceptance for everyone."
After coming out in 2015 Stein started an online support group to help trans people who come from Orthodox backgrounds, by November 2015, it had over 20 members. Stein also said that Facebook and online support communities have been her lifeline while leaving her community, which made her realize the positive power of online communities.
In December 2015 Stein founded a support group for trans people who come from Orthodox backgrounds. The group's first meeting had 12 people attending, most of them fellow Hassids struggling with their gender identity. Stein's avid blogging also gained her a big following in the Jewish community, and she has become a role model for former ultra-Orthodox Jews – both LGBTQ and not.
Since coming out, Stein has also done several modeling projects depicting her life and transition, which have been published by sites such as Refinery29, Daily Mail, and Fuzz Magazine. She told Refinery29 that "I actually liked [shooting], It did help me feel more comfortable," and that she does these projects to encourage others on their journey.
Stein's first public appearance was in a promotional video for Footsteps 10th anniversary gala in 2013, where she was interviewed about her experience leaving the Ultra-Orthodox Jewish community. Around the same times she also did interviews with The Wall Street Journal and the Haaretz about her experience leaving the community and fighting for custody. As she became a household name for these issues, she also started giving public speeches on these topics.
After coming out as trans in November 2015, Stein has been doing even more public speaking, including traveling around the United States and Canada on speaking tours. In addition to telling her story, she also teaches classes on Gender within Judaism, and raises awareness on the issues facing trans people from Orthodox Communities. As of November 2016, she has had speeches at several universities such as Columbia University, Rutgers University, University of California at Berkeley, John Jay College of Criminal Justice, Brooklyn College, California State University San Marcos, Mcgill University, University of Montreal, Binghamton University, and Rockland Community College. She has also done longer speaking tours to several communities in Montreal, Quebec and the San Francisco Bay Area, in addition to several speeches throughout the New York metropolitan area.
The Jewish Week 36 Under 36. In 2016 she was named by The Jewish Week as one of the "36 Under 36" young Jews who change the world, she is the first Trans person ever to get this award.
Footsteps Leadership Award. At the 2016 Footsteps Celebrates She received a leadership award for "Her outstanding leadership in advancing Footsteps stories in literature and Voice".
New York Magazine 50 Reasons to Love New York. In 2015, the New York Magazine counted her story as one of the 50 reasons to love New York, saying that New Yorkers are overly accepting of trans people.
9 Jewish LGBTQ Activists You Should Know. In June 2016 she was named by The Times of Israel and the Jewish Telegraphic Agency as one of the nine "most influential Jews who have helped make LGBTQ issues visible and are still working to enact change."
In 2010 Stein married a woman, Fraidy Howrowitz, with whom she also had her son, Duvid. The marriage was an arranged marriage by a matchmaker, and the couple only met for 15 minutes prior to the engagement. As Stein left the community, she divorced her wife. In an interview with the Wall Street Journal right after her divorce she said that "They had a good relationship," and that at the time of the divorce she was able to "obtain a "normal agreement," including weekly visits, joint custody, split holidays, joint decision-making on major life events and every second weekend with her son."
Her current sexuality is not clear, although according to her Facebook profile she is currently (October 2016) in a relatonship with a woman. She also refuses to talk about her current relationship with her son in public, she just says that "nothing has changed (relating to her son) since she came out."
Israel ben Eliezer, Baal Shem Tov
Tzvi Hirsh of Pinsk
Aharon of Titiov
Tzvi Hirsh (Hershel) of Skvira
Chana Sima Twersky
David Twersky (I) of Skvira
Shlomo Twersky of Skvira
Eluzar Twersky of Fălticeni
Sarah Stein (née Twersky)
Mordechai Stein of Faltishan
Menachem Mendel Stein of Savran, Williamsburg
Abby Stein
In addition the aforementioned lineage, Stein descends from the Baal Shem Tov in four more ways.