Martin is also an artist and activist, and helped found the citizen journalism website Media Roots. She serves on the board of directors for the Media Freedom Foundation which manages Project Censored. Martin appeared in the documentary film Project Censored The Movie: Ending the Reign of Junk Food News (2013), and co-directed 99%: The Occupy Wall Street Collaborative Film (2013).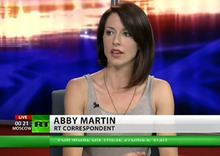 Martin grew up in Pleasanton, California, where she attended Amador Valley High School, graduating in 2002. She became interested in journalism when her old high school boyfriend enlisted in the military after the September 11 attacks in 2001. "I didn't want him going to war, let alone fighting in one", she recalls. "I began to critically ask 'What is really going on?'" By the time she was a sophomore at San Diego State University, she began questioning what she called the "selling" of the Iraq War by the media. She received an undergraduate degree in political science and minored in Spanish.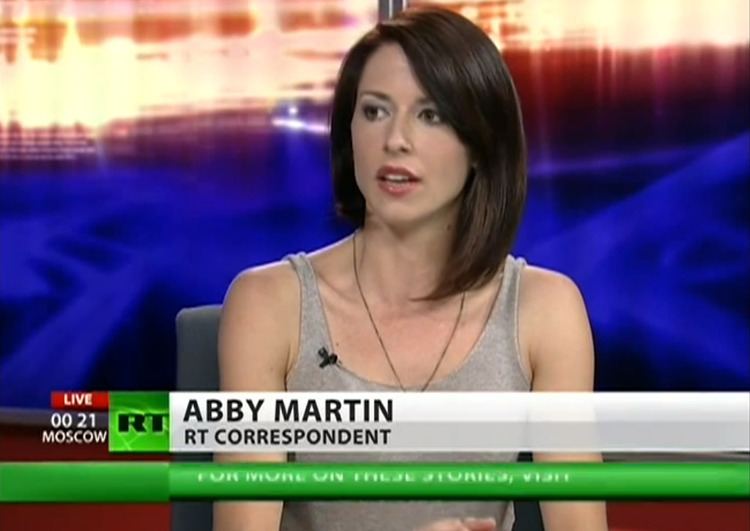 In 2004, she campaigned for John Kerry's presidential campaign, but became disillusioned with the left–right paradigm. Martin worked for a time as an investigative journalist for a San Diego-based online news site until moving back to Northern California.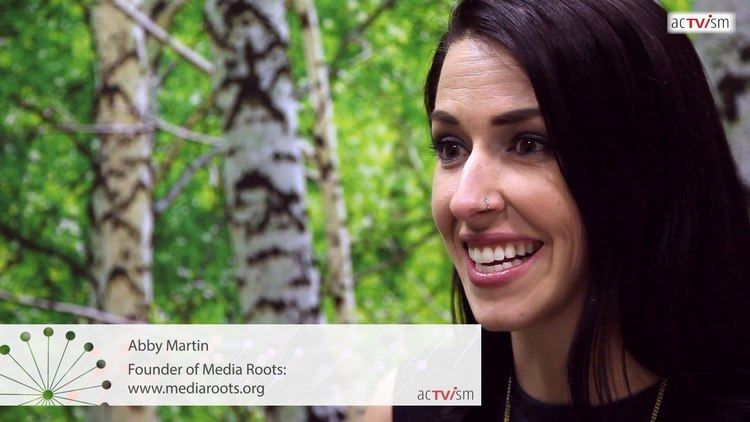 In 2008, Martin posted a video showing her support for the 9/11 Truth movement. She has labelled the US government's version of September 11, 2001 as "propaganda". During the administration of President George W. Bush she said of the attacks: "I've researched it for three years and every single thing that I uncover solidifies my belief that it was an inside job and that our government was complicit in what happened." The New York Times described her as a 9/11 conspiracy theorist, but Martin told the Associated Press in March 2014 that she "no longer subscribes" to the theory that 9/11 was an inside job as she did earlier.
In 2016, Martin endorsed Green candidate Jill Stein for President of the United States.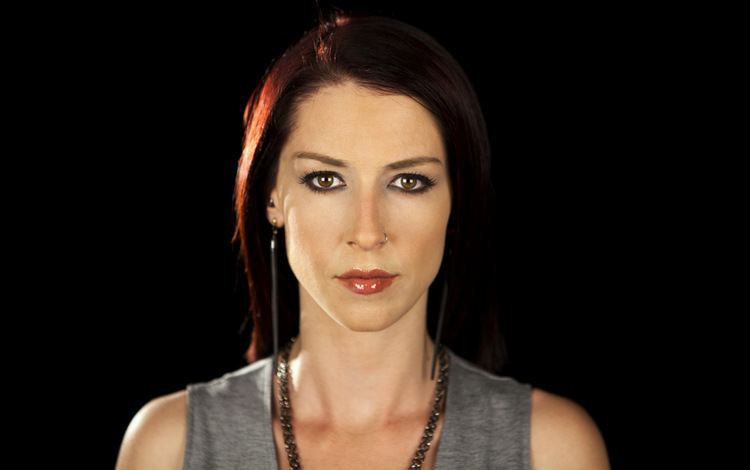 After high school, Martin began painting. Themes in her paintings include politics, nature, and psychedelia. She also takes photographs and makes collages. Her works have been exhibited several times around California. She views art as "an amazing outlet" and a "way to interpret the ugly truths in the world and reflect a better future".
In 2009, Martin founded the organization Media Roots, a citizen journalism platform for reporting news. As an independent journalist with Media Roots, Martin covered the Occupy Oakland (California) actions during the Occupy Wall Street movement in 2011. Her documentary video footage of Occupy Oakland protests was used by the family of 24-year-old Scott Olsen, who was injured during the protests, in a lawsuit against the Oakland Police Department. Martin's footage was used to argue that the protests were non-violent at the time Olsen was allegedly hit in the head with a police projectile. RT took notice of Martin's work and began using her as a correspondent. In 2012, she moved to Washington, D.C.
Martin began hosting her own show, Breaking the Set, on RT America in September 2012 from Washington, D.C. The show mixes media criticism with investigative journalism. It describes itself as "a show that cuts through the pre-written narrative that tries to tell you what to think, and what to care about", and as a show that "cuts through the false Left/Right paradigm set by the establishment & reports the hard facts". The original opening credits depict Martin applying a sledgehammer to a television tuned to CNN. A later version of the opening credits depicted Martin traveling in a helicopter over Manhattan's Central Park. According to Rolling Stone magazine, past shows investigated "Monsanto, Nestle, the U.S. federal electoral system, the drone program, the NSA, Israel, Obama, and water fluoridation".
Martin drew widespread media attention when she closed her show on March 3, 2014, with a minute-long statement condemning the Russian military intervention in Ukraine. She appeared to be reading from a teleprompter, leading observers to suppose that her remarks were made with the consent of the show's producers. Glenn Greenwald wrote a piece that compared Martin's statement favorably to the behavior of the United States media during the 2003 invasion of Iraq. RT also issued a statement saying: "Contrary to the popular opinion, RT doesn't beat its journalists into submission, and they are free to express their own opinions, not just in private but on the air." RT added: "[W]e'll be sending her to Crimea to give her an opportunity to make up her own mind from the epicentre of the story." Martin declined the offer, saying "I am not going to Crimea despite the statement RT has made."
The Breaking the Set program came to an end in February 2015, with Martin leaving RT and stating she had "decided to focus on investigative field reporting". Speaking for RT, Anna Belkina told BuzzFeed: "Abby decided that this is the time for her to try something new. We are proud of the great work she has done as the host of Breaking the Set."
Abby Martin launched a new program, The Empire Files, in 2015. Martin directs the show, and journalist and activist Michael Prysner produces it.
The Empire Files is hosted by TeleSUR, which is funded by several Latin American governments, but is editorially independent. Martin said "The show is totally independent of TeleSUR... We merely sell them the content; they have zero control over anything we do".
Martin and Prysner received death threats for their reporting on protests in Venezuela.
For The Empire Files, Martin also reported from the Palestinian West Bank and the Amazon rainforest.
Writer Jeremy Koss described her as "vibrant, artistic and outspoken". Millennial Magazine portrayed Martin as an "unfiltered" media representative for the Millennial generation who reports "stories that deserve public recognition".
Television
The Empire Files (2015–, host)
Breaking the Set (2012–15), host
RT America (2010–12), correspondent
Film
99%: The Occupy Wall Street Collaborative Film (2013), co-director
Project Censored the Movie (2013), as herself
The Choice Is Ours (2016), as herself
Books
Martin, Abby. (2011). Framing the Messengers: Junk Food News and News Abuse for Dummies. In Mickey Huff (Ed.) Censored 2012: The Top 25 Censored Stories of 2010–11. Seven Stories Press. ISBN 1609803582.
Martin, Abby. (2011). Media Democracy in Action. In Mickey Huff (Ed.) Censored 2012: The Top 25 Censored Stories of 2010–11. Seven Stories Press. ISBN 1609803582.
Martin, Abby. (2015). The Unheard Story of Hurricane Katrina, Blackwater, White Militias & Community Empowerment: An interview with scott crow and Malik Rahim. In scott crow (Ed.) Emergency Hearts, Molotov Dreams: A scott crow Reader. GTK Press. ISBN 9780996546003.
Radio
Media Roots Radio (2010–present)
Project Censored, KPFA (94.1 FM), co-host
Video
Media Roots TV (2009–present)
Artwork
The Crisis of Civilization (2011), film poster
Music
Hell Yeah (2017), spoken word on "Oppression 1/2"