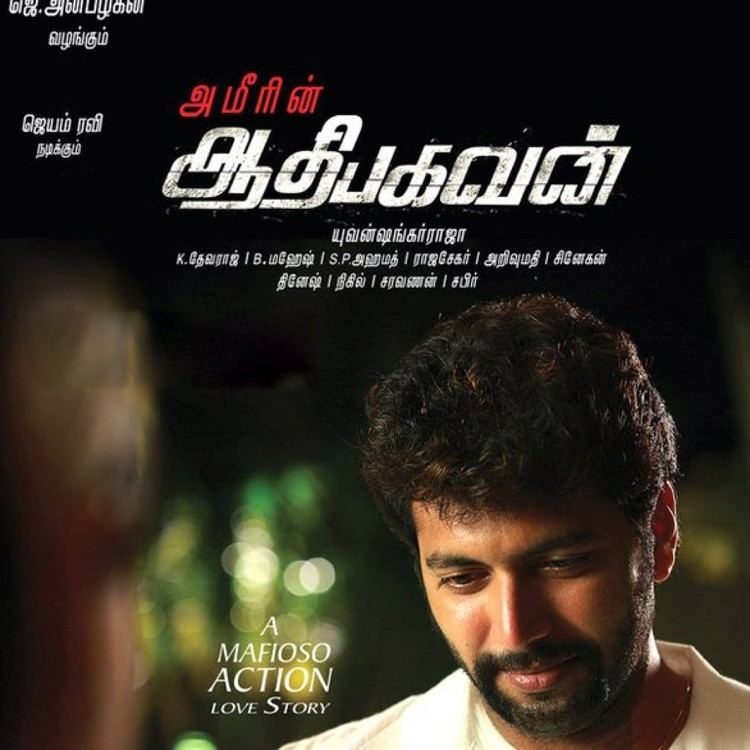 The film begins in a city in Andhra, where the CBI raid a rich local politician's house. The Chief Officer is shown to be Aadhi (Jayam Ravi), who orders to seize all illegal items found. The politician is arrested, but he requests to come to the CBI office in his own car. It is later revealed that no CBI raid was planned on his house and all that happened was a hoax. The politician gets angry and orders to hunt down the men who cheated him in the name of CBI.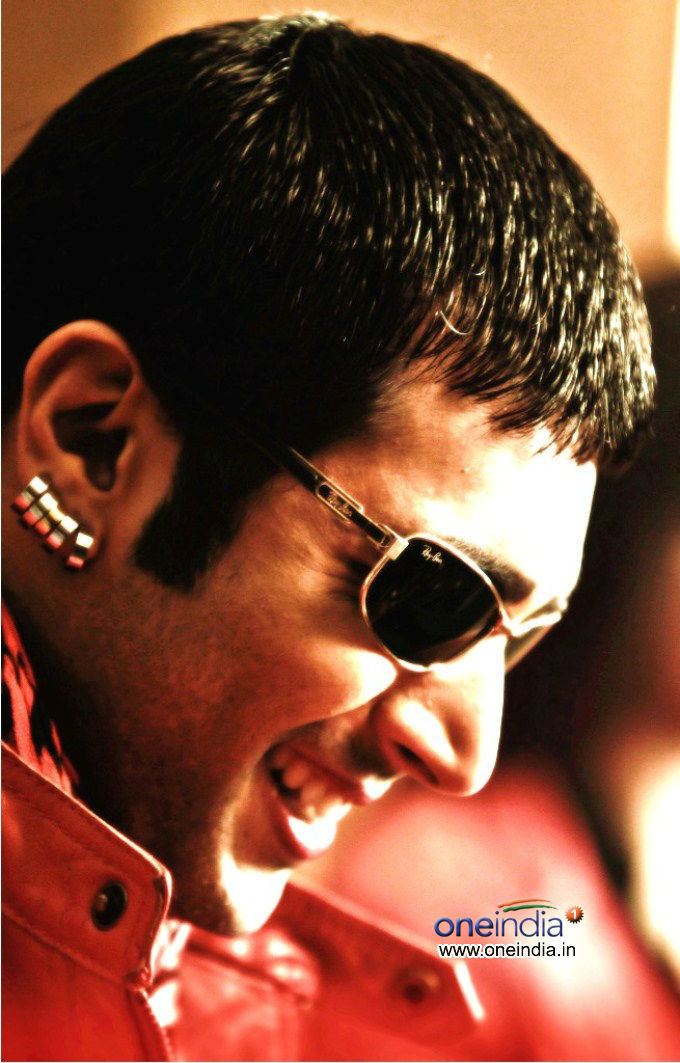 Aadhi is a gangster, specialised in drug and arms dealing. The hoax CBI raid was one of his missions to loot the politicians. Aadhi is living alone, as his mom and sister are angry with him for being a gangster. As it goes, Aadhi meets Karishma, (Neetu Chandra), a beautiful hotel waitress, who often gets humiliated by her boss. Aadhi falls for her, saves her, and takes her home to be with him. During a drug deal, Aadhi is being attacked, and he gets shot. Karishma saves him, treats his wounds, and saves his life. Aadhi plans to leave to Mumbai, where he gets attacked in the airport, and it is revealed that Karishma is a part of the criminal gang that was trying to kill Aadhi. Then Aadhi is taken hostage, where another victim reveals the true story about Karishma. Her name is not Karishma at all, but she is Rani Sampatha, the right hand and partner in crime of a very powerful, cruel, ruthless criminal named Bhagavan Alias Mumbai Bhagavan (Jayam Ravi) who looks exactly like Aadhi.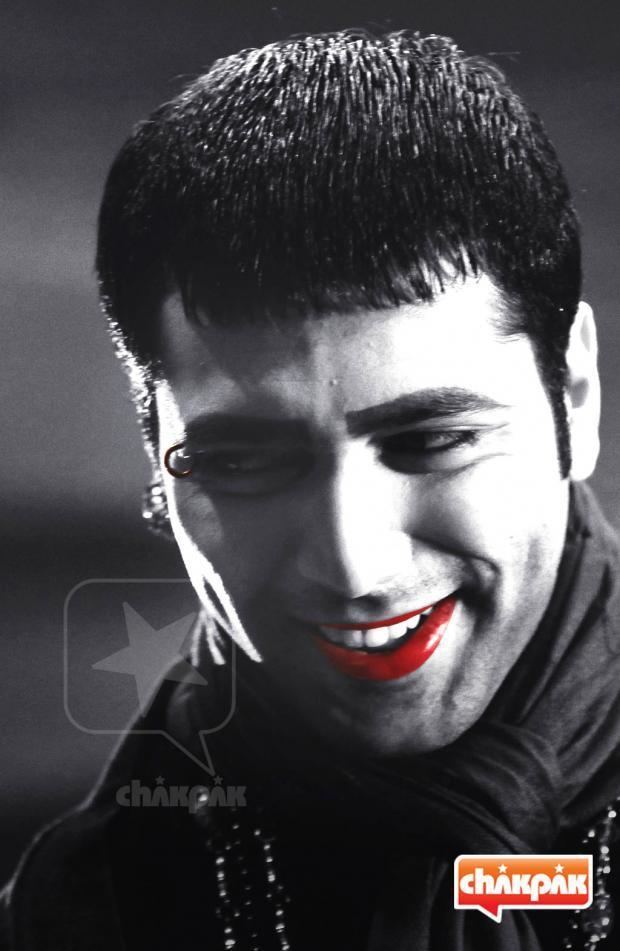 Bhagavan is a very feminine charactered guy, who loves to wear makeup and walk, talk, and do everything like a girl, but he still has a weakness for good-looking girls. Bhagavan does so many jobs for his customers, such as include murder, robbery, and kidnap. At one such instance, Bhagavan gets angry by the behavior of a politician's cousin and murders him. The politician gets angry and promises to get Bhagavan murdered. As the politician is much more powerful than Bhagavan, he goes into hiding. But the politician makes the search very intense and is very keen to find Bhagavan.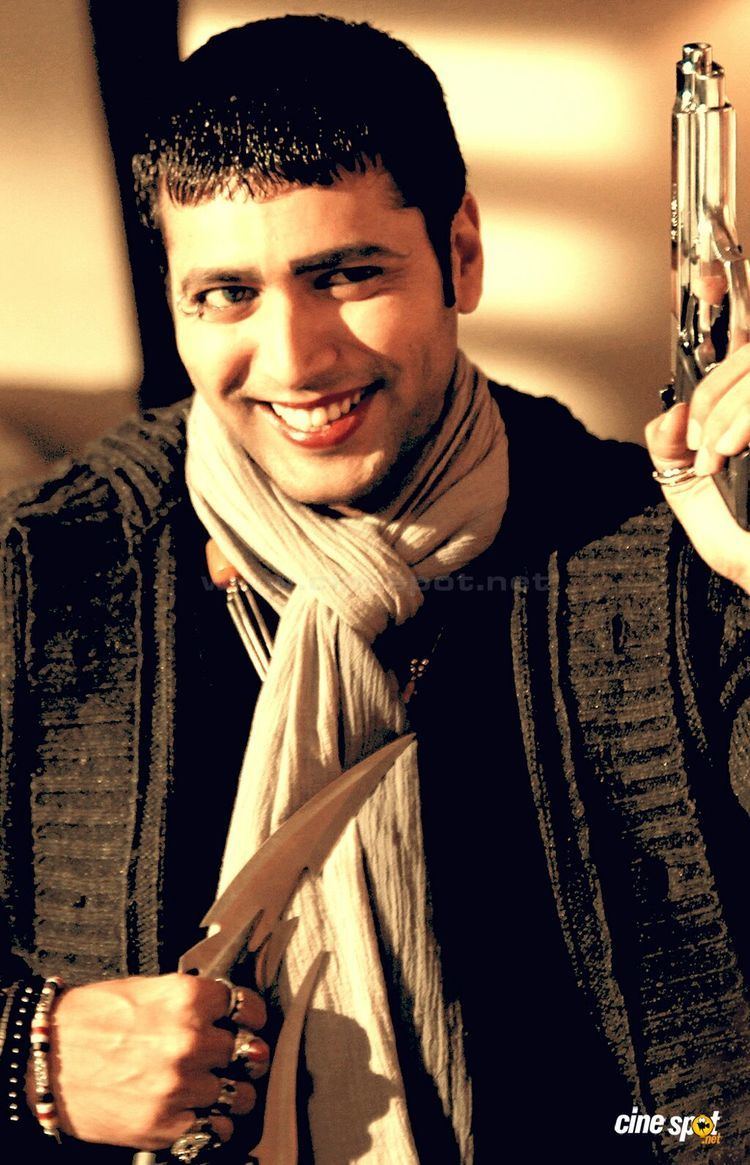 Arumugam comes to know about Aadhi, who resembles Bhagavan. So, she traps him and makes him fall into her plan, so that he can be substituted as Bhagavan, on whom the politician wants to take revenge. In the climax, Aadhi kills Karishma and Bhagavan brutally. The film ends with Aadhi leaving the place while Bhagavan also moves away from the place which indicates that Bhagavan is alive and film also hints for sequel.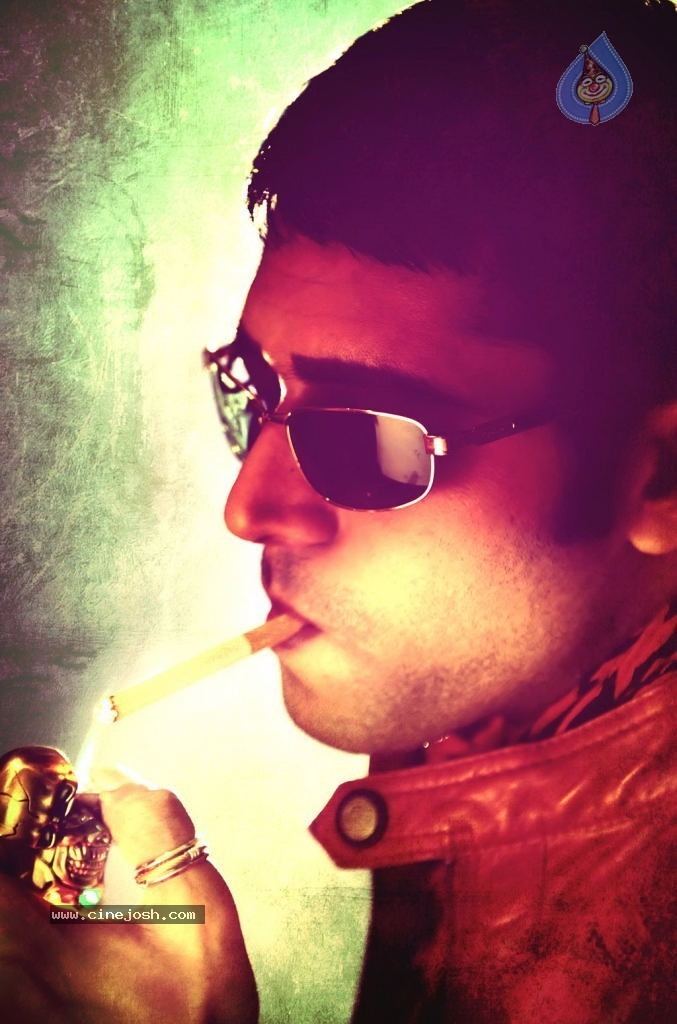 Jayam Ravi as Aadhi Shanmugam / Bhagavan (Mumbai Bhagavan) Bhai
Neetu Chandra as Rani Sampatha / Karishma
Sudha Chandran as Indra Sundaramurthy
Saiju Kurup as ACP Ranadev Patel
Karuna as Prabha
Babu Antony as Sam
Bagla as Bagla
Mohanraj
P. Ravi Shankar
Tarjan
Shyamili Sukumar
Sakshi Shivanand (Special appearance)
Ameer Sultan, following the release of his Yogi, was expected to commence a project titled Kannabiran featuring Jayam Ravi in the lead role, which was initially to start in 2007. In February 2010, Ameer officially announced his new project at a press meet, stating that he had shelved Kannabiran for the time being, and instead began working on a different script for a "commercial urban romantic and action film" with Jayam Ravi, which was titled as Aadhi Bhagavan. He, furthermore, disclosed that for the first time, he had written a script, after the lead actor had been finalized, while usually only after completing his script he selects the most suitable actors for the characters.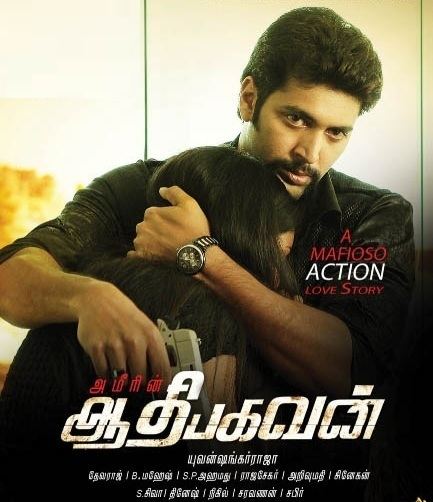 Early reports suggested that Jayam Ravi would enact the role of a gangster; later he was many-times reported to be playing double roles in the film, one of them being a transgender, however Ameer refuted these allegations and clarified that he would be playing a single role, that of an CBI officer, who would appear in various get-ups.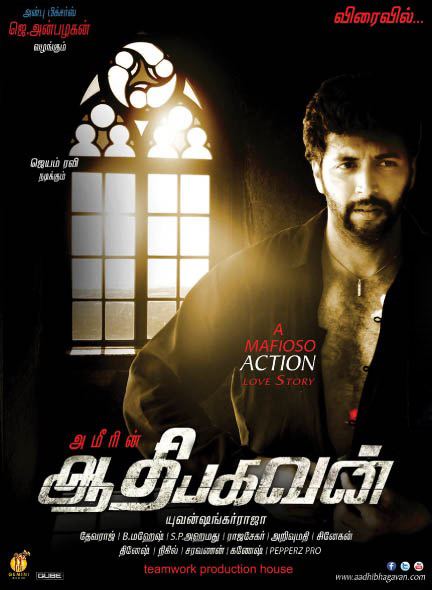 During the official announcement, it was reported, that the lead female actress had not been chosen yet and Ameer, like for his previous directorials, was searching and struggling to find a suitable actress. Talks were held with Priyamani, and Mamta Mohandas to play the role of a modern NRI, with the latter even confirming in May/June 2010 to be part of the film, despite call sheet and date complications. However, one month later, she once for all opted out of the project as she was not willing to give almost a year of her dates. She was eventually replaced by Neetu Chandra, who was approached by Ameer, while working with him in Myshkin's Yuddham Sei. For a pivotal role as the lead character's mother, television actress Sudha Chandran was signed up in May 2010. Malayalam actor Saiju Kurup was roped in to essay the role of the main antagoinst; he would portray a Mumbai-based Assistant Police Commissioner. Sakshi Shivanand was selected to perform an item number alongside 150 foreign dancers at specially erected set in April 2011. Upon completion of filming, director Ameer Sultan revealed to the media that he, too, had played an important role, although he had stated earlier that he would not act in the film.
Aadhi Baghavan is a rare and unique genre of kollywood. this film shows romance, musical, drama, crime, gangster, and thriller but director focus on action and neo noir. neo noir is rare genre in kollywood, only crities and controverisal director were used this genre especially Mysskin`s Yuddham Sei, Selvaraghavan`s Pudhupettai, Thiagarajan Kumararaja`s Aaranya Kaandam, Venkat Prabhu`s Mankatha and etc..,
neo noir film shows dark side for character. there are three main character in film Aadha, Baghavan(Both played by Jeyam Ravi and Rani Neetu Chandra.
1. Aadhi is ropper, mafia gang leader, money greedy person, also dealling with drug and arms in illegal way.
2. Baghavan is a must powerful Mumbai under world don and he create like cruel, ruthless, criminal, and also psychopathic person
3. Rani is character like "femme farale"
The first schedule, primarily featuring Jayam Ravi, was held in May 2010 in Bangkok, Thailand. After the lead actress had been finalized, the film crew returned to Thailand in September that year for the subsequent schedule that took place at the beach resort Pattaya, following which couple of scenes were canned in Mumbai and Chennai. Ameer started the third schedule in early February 2011 with shoots being held in Jaisalmer, Rajasthan and Bhuj, Gujarat. Jayam Ravi then moved on to finish his other ongoing project, Engeyum Kadhal for that he also sported a different look, as a result of which the filming of Aadhi Bhagavan came to a halt; it recommenced in December 2011. In April 2012, filming was carried out in Goa. Although filming was supposed to be completed with the Goa schedule, the crew moved to Rajasthan by early July 2012 to shoot a couple of climax action sequences in the deserts of Jaisalmer and Jaipur, which could not be shot during the previous schedule due to Neetu Chandra's absence, who had left to shoot for an international project. A fight sequence between two Jayam Ravis was shot in Bhojpur district during a 15-day schedule, seven cameras were said to have been used for the scene. Neetu Chandra finished shooting her portion on 25 July, while the entire filming was eventually completed on 31 July 2012, following its final schedule in Bikaner, Rajasthan.
Post-production works commenced by early 2012, while filming was still carried out, and the first look posters were published in July 2012. A press statement in June 2012 announced that Aadhi Bhagavan would become the first Tamil film to feature 7.1 surround sound at standard resolution. The film was recorded at composer A. R. Rahman's AM Studios, Chennai, India.
The satellite rights of the film were secured by Sun TV. The film was given an "A" certificate by the Indian Censor Board. The film released in 1200 screens worldwide on 22 February 2013.
The film raked 50% - 70% occupancy on first day collected ₹ 5.85 crore.The film got decent opening first weekend collected ₹ 23.6 crore at the box office.The film first week collection worldwide ₹ 37.9 crore at the box office.The film worldwide gross around ₹ 85 crore at the box office.The film declared hit by traders analyst. This film was also dubbed in Hindi as Main Shareef Tu Badmash.
Malathi Rangarajan of The Hindu criticized the predictable storyline and felt that director Ameer faltered in his attempt to create commercial cinema. S. Saraswathi of rediff praised the lead actors of the film, but noted an overuse of violence: "there is way too much of violence and every second scene is a fight scene." Behindwoods.com praised Jayam Ravi's versatile acting, and felt that they saw a dubbed movie, due to an overdose of Hindi dialogues, which were dubbed into Tamil: "Tamil dialogues have been superimposed over the existing track and despite the disclaimer before the movie starts and before the interval, we get the feeling that we are seeing a dubbed movie." Vivek Ramz of in.com rated it 1.5 out of 5 and stated that Aadhi Bhagavan's a forgettable film from Ameer's camp. Kollywood Today gave 2.5 of 5 stars, praising the lead stars and music, but finding a drawback "the Scarface inspirations in the first half of the movie." The Kollytalkwebsite comments Aadhibagavan Thrills: As an action entertainer Ameerin Aadhi Bhagavan works with the stylish making impresses with different making. Kannan Vijayakumar of CelluloidCritic gave the film 3/5, stating that "Even though Ameer gets a little carried away in his first commercial film, 'Ameerin Aadhi Bhagavan' still has a few traces of his brilliance, accompanied by solid performances from the lead pair". Canadian film critic Review Raja gave it a rating of 6.9 out of 10, stating the climax of the story was predictable with praises for the cast and music. Malaysian review site Director Drive gave the film a 4 out of 10 stars stating that neither Aadhi or Bhagavan manage to save this film!
Post Vishwaroopam (2013) the Indian censor board tightened the rules and Ameerin Aadhi Bhagavan was given an "A" certificate for the mafia storyline, eligible to be watched by adults only, which has been criticised by the film crew. The censor board also initiated the change of the title with the prefix Ameerin following protests of a particular Hindu group.
As with Ameer's previous directorials, the film score and soundtrack were composed by Yuvan Shankar Raja and lyrics were written by Snehan. In late July 2010, the trio left for Singapore for song compositions. One of the songs was reported to be a club number, featuring completely Hindi lyrics; Hindi singer Mohit Chauhan was recruited to lend his voice to this song. In late November 2010, another song was recorded, which Yuvan Shankar considered as one of his toughest compositions. While usually completing his songs within a couple of days, this song, performed by Shreya Ghoshal and Sharib Sabri, had taken him more than a week to finish, after he had made seven to eight versions of it. In late July 2012, the composer was working on the final sound mixing (mixed by Kausikan Sivalingam) in Berlin, Germany. Tamil Canadian rapper Rajeev ThaProphecy collaborated with Yuvan Shankar Raja and sang a full rap song in the film.
The soundtrack album was unveiled at a grand event on 6 October 2012 at the Powerade Centre in Brampton, Ontario, Canada, the first ever Tamil audio launch event held in North America. Besides the six songs from Ameerin Aadhi Bhagavan as well as popular songs from the director and composer's previous collaborations, the event saw a dance performance by South African dancers. The album met with highly positive response from public and critics alike and Yuvan won accolades for providing an wholesome variety album.