6.6

/

10

Alchetron

6.6

Rate This





Written by

Satoshi Namiki




Original network

TV Tokyo


Final episode date

28 March 2005




Genre

Mecha




Directed by

Isao Torad




Studio

Studio Deen


First episode date

April 2004




Network

TV Tokyo





Licensed by

Illumitoon Entertainment, Westlake Entertainment


Original run

April 5, 2004 – March 28, 2005




Cast

Kōsuke Kujirai, Masaya Matsukaze, Kōji Yusa, Hiroki Takahashi, Isshin Chiba


Similar

Martian Successor Nadesico, Dai‑Guard, Burst Angel, Viper's Creed, Blue Gender
AM Driver, known in Japan as Get Ride! Amdriver (Get Ride! アムドライバー, Get Ride! Amu Doraibā), is an anime series created by Studio Deen. The series was created and directed by Isao Torada. The music was composed by Kazunori Maruyama.
Contents
Plot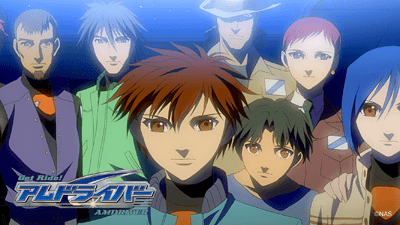 In a future world, the earth is besieged by "bugchines" or destructive mecha. To turn back this menace, warriors called AM Drivers are trained and armed with special weapons. The AM Drivers constantly fight to protect the general public. The most popular AM Drivers get larger budgets with which they may purchase more powerful weapons and defenses.
Characters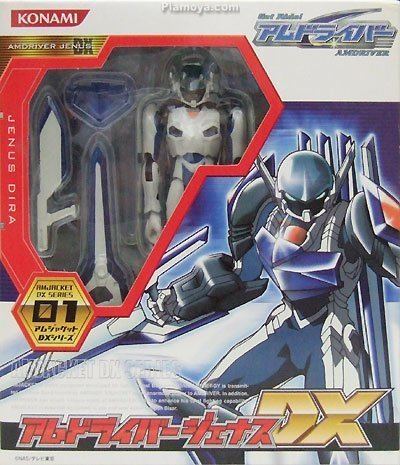 Jenus Dira
Ragna Laurairia
Mary Fastia
Scene Pierce
Rochetes Kiss
Kook "KK" Karland
Dark Kalhole
Taft Krema
June Frum: A Member of the Puff Unit and Julie's younger twin sister, having her ponytail to the left side of her head.
Julie Frum: A Member of the Puff Unit and June's older twin sister, having her ponytail to the right side of her head.
Paf Shining
Gan Jardie
Gangrid Diglahze
Ivan Nyrguise
Cast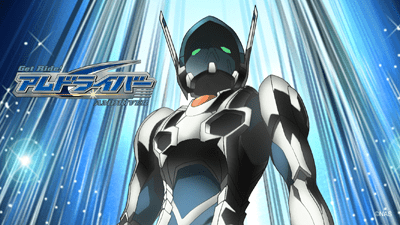 Jenus Dira: Kousuke Kujirai
Ragna Laurairia: Masaya Matsukaze
Mary Fastia: Chieko Honda
Scene Pierce: Koji Yusa
Rochetes Kiss: Jun Fukuyama
Kook "KK" Karland: Hiroki Takahashi
Dark Kalhole: Teruaki Ogawa
Taft Krema: Isshin Chiba
Julie Frim: Mika Sakenobe
June Frum: Akiko Kokayashi
Paf Shining:Hiroko Kasahara
Gan Jardie:Juurouta Kosugi
Gangrid Diglahze: Masami Iwasaki
Ivan Nyrguise: Kazunari Kojima
Sera May: Risa Mizuno
Wilcott: Kazuo Hayashi
Jack Ponjo: Kousuke Toriumi
Shasha: Myco
Kathy Morton: Noriko Namiki
Nick Kio: Tadahisa Saizen
Nana Matthew Dah: Tomoko Sadohara
Joy Leon: Toshiyuki Toyonaga
Music
Opening Theme:
"Silent Moon" by HIRO☆TAKAMI
"READY?" by Kousuke Kujirai
Ending Theme:
"Straight From My Heart" by Northern Bright
"Second Stage" by Nasuka
Video games
Get Ride! AM Driver: Senkou no Hero Tanjou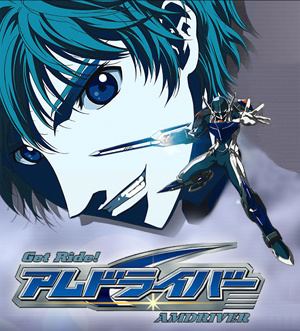 References
AM Driver Wikipedia
(Text) CC BY-SA