Covid-19
Author, journalist




Vitalism





A. Doolaard




Writer





Cornelis Johannes George Spoelstra February 7, 1901 Zwolle, Netherlands (

1901-02-07

)


June 26, 1994, Hoenderloo, Netherlands




Godfried Bomans, Gerard Reve, Hans Dorrestijn, Kees van Kooten, Johnny van Doorn
A. den Doolaard ([aː ʔdɛnˈdoːlaːrt], Macedonian: А. ден Долард, A. den Dolard, [ˈaʔ dɛnˈdɔlart], Zwolle, February 7, 1901 – Hoenderloo, June 26, 1994) is the pseudonym of the Dutch writer and journalist Cornelis Johannes George (Bob) Spoelstra Jr.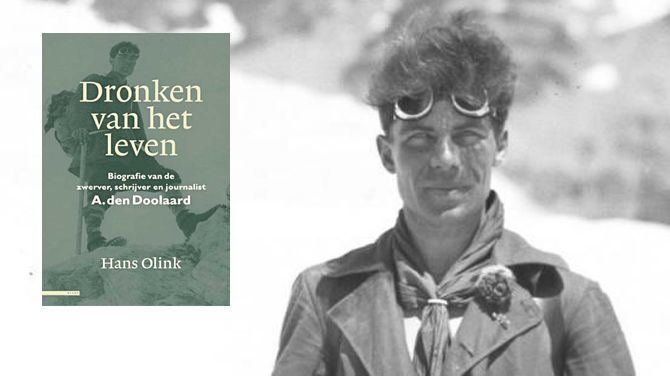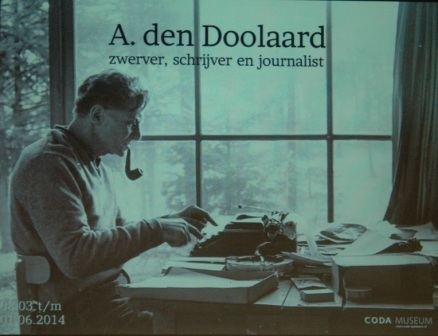 Den Doolaard went to high school in The Hague. After the death of his father he worked as an accountant with the Batavian Petroleum Company (from 1920 to 1928). In 1926 he made his debut with a collection of poems. In 1928 he terminated his job and started a number of wanderings through the Balkans and France, where he had several jobs such as mason, grape picker, farm worker and longshoreman. He incorporated the experiences gained during his wanderings in novels and newspaper articles.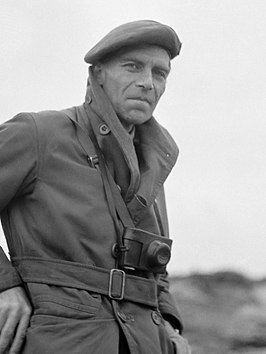 Very early, den Doolaard warned against the rising fascism. When the German army invaded the Netherlands in 1940, he and his wife fled to the south. They eventually succeeded in reaching England, after spending nearly a year in France. In London he worked for the Dutch radio broadcasting station (Radio Oranje) and often delivered speeches to the Dutch people under German occupation, stimulating an attitude of resistance against fascism.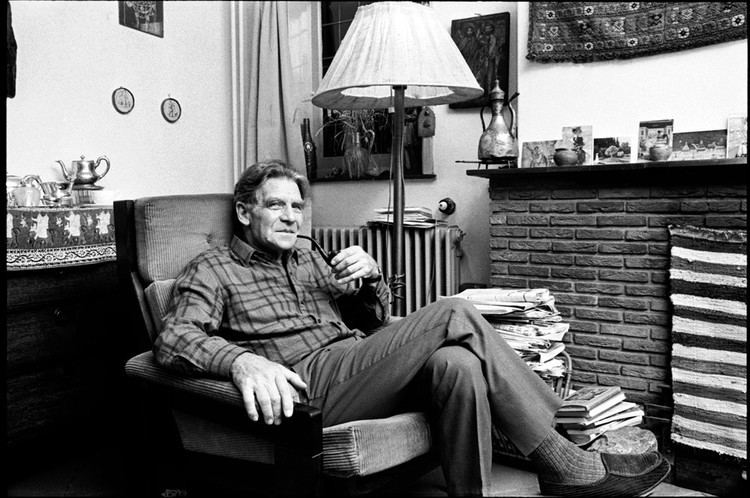 After the Second World War, den Doolaard returned to the Netherlands. From 1954 he lived in Hoenderloo.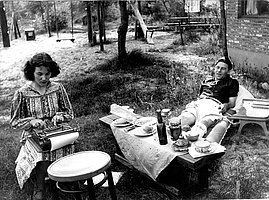 With the publication of his novels "Oriënt-Express" in 1934 and "The Wedding of the Seven Gypsies" in 1939, den Doolaard generated an extraordinary interest in Macedonia. For decades Dutch are among the most numerous tourists in Macedonia, and this leads to a wide cooperation between Macedonia and the Netherlands in different fields. Therefore, Macedonians express a great respect for the Dutch writer.
In 2006, in the Macedonian town of Ohrid was erected a monument in honor of A. den Doolaard,the monument was made by the Dutch Chamber of Commerce from a idea of Peter John Bosse, the president and founder. www.kvkmk.org and in 2011, a memorial room opened with an exhibition of books and documents explaining the life and work of the author. The exhibition was organized by the Macedonian writer and photographer Mišo Juzmeski, who also has published articles on the meaning of den Doolaard for the development of the Dutch-Macedonian relations.
1934 – Meiprijs for the novel "De herberg met het hoefijzer" (The Inn with the Horseshoe)
1980 – Edo Bergsma – ANWB Award for lifetime achievement
A. den Doolaard Wikipedia