Birth name

Alain Macklovitch




Labels

Fool's Gold




Also known as

A-Trak




Role

DJ




Name

Alain Macklovitch




Genres

Electro househip hop




Siblings

David Macklovitch




Years active

1997–present







Born

March 30, 1982 (age 33) (

1982-03-30

)


Origin

Montreal, Quebec, Canada




Music groups

Duck Sauce (Since 2009), Low Pros, Invisibl Skratch Piklz




Albums

DJ A‑Trak & Kanye West: Wel, Dirty South Dance, Dirty South Dance 2, FabricLive45, Quack




Profiles




SoundCloud

Facebook

Twitter

Instagram

YouTube
A trak shares his thoughts on celebrity dj s
Alain Macklovitch (born March 30, 1982), known by his stage name A-Trak, is a Canadian DJ, turntablist, record producer, and music label executive. He is the owner of the record label Fool's Gold, which was founded in 2007, and is credited for developing the careers of artists such as Kid Cudi, Danny Brown, and Flosstradamus. A-Trak's career has spanned nearly two decades, leading Rolling Stone to name him one of the 50 Most Important People in EDM. A-Trak is also part of the DJ duo Duck Sauce with Armand Van Helden, which was nominated for a Grammy in 2012 for their song "Barbara Streisand". A-Trak was featured on the covers of Billboard and Complex and recently appeared in campaigns for Adidas, Grey Goose, Converse and Cadillac. A-Trak has also penned a number of articles for The Huffington Post and owns the travel website Infinite Legroom. After residing in Brooklyn for many years, he now calls Los Angeles home.
Contents
2001 dj a trak showcase dmc world champion 1997
Early career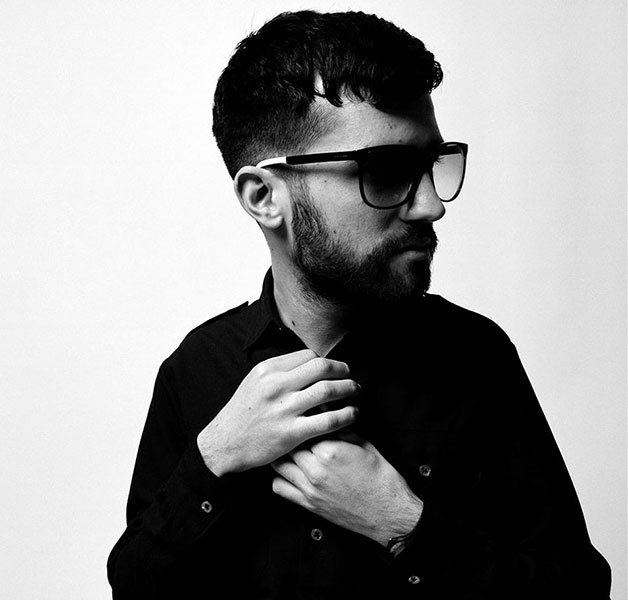 Macklovitch was born to Mizrahi and Ashkenazi Jewish parents in Montréal, Quebec. His older brother, David Macklovitch, is one-half of the electro-funk duo Chromeo.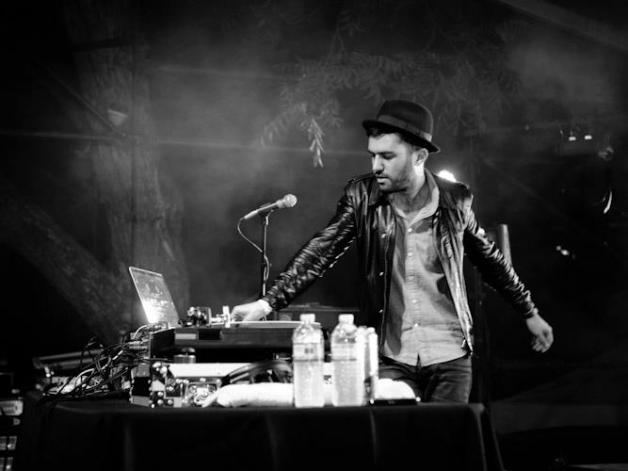 A-Trak was the first DJ to win all three major DJ competition titles (DMC, ITF and Vestax), as well as being the first DJ to win five World Championships. He won the DMC World DJ Championship in 1997 at the age of 15, making him the youngest and first Canadian winner of the competition. He was an honorary member of the now defunct DJ crew Invisibl Skratch Piklz, and a member of The Allies alongside frequent collaborator DJ Craze.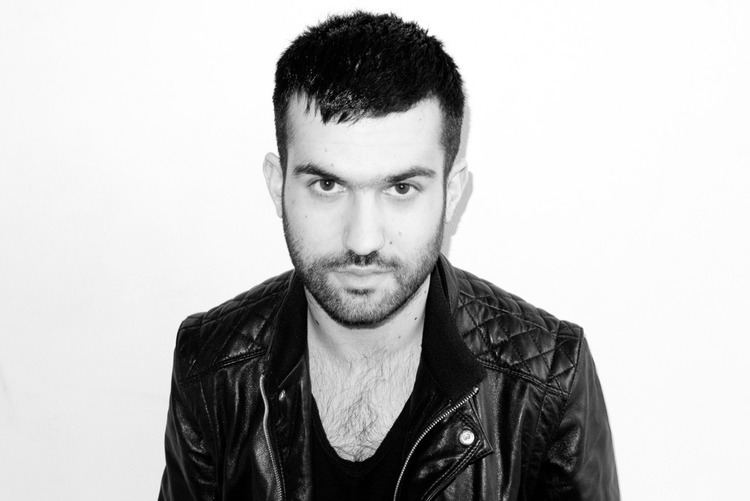 In the late 90's A-Trak developed a notation system for scratching. He gave a lecture about it at the Skratchcon 2000 conference and published an article in Tablist Magazine. He has also appeared on the cover of multiple magazines including Billboard, URB (twice), BPM and Status.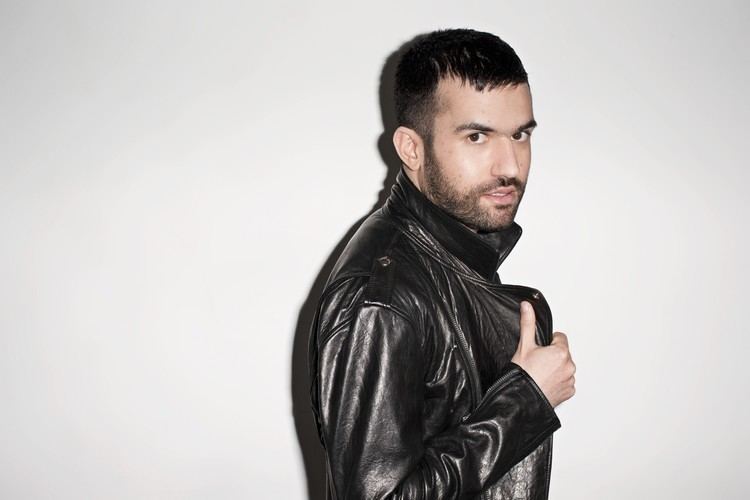 A-Trak and his brother Dave ran the record label Audio Research from 1997–2007. After moving to Williamsburg, he founded the label Fool's Gold Records with Nick Catchdubs in 2007.
Kanye West
A-Trak had been booked to play a show, in 2004 at a tiny record shop in London. Kanye West came to support John Legend who was also playing in the same show. In 2004, Kanye West recruited A-Trak as his personal tour DJ, and he has worked closely with him ever since, including performances alongside the rapper at MTV specials, the Grammy Awards, multiple MTV Video Music Awards, and worldwide stadium shows. A-Trak also recorded scratches on Kanye West's second and third studio albums Late Registration (2005) and Graduation (2007) and was an influence on the overall sound of the latter.
Over the years he has endorsed several brands including Serato Scratch Live and Rane DJ equipment.
He is known for merging the sounds of rap and electronic music through his remix work, his 2007 CD Dirty South Dance, his production for Kid Sister and Lupe Fiasco, and his remixes for electronic artists including MSTRKRFT and Boys Noize. However, some of his production displays a separation of his electronic and hip hop identities, with releases such as "Piss Test" featuring Juicy J and collaborations with Tommy Trash on "Tuna Melt". Another hip hop production, "Ray Ban Vision", was used in the 2012 movie Project X.
In 2009, A-Trak collaborated with Armand Van Helden to form a disco house production duo under the name Duck Sauce. They released the song "aNYway" in October on Ministry of Sound. Duck Sauce has achieved success worldwide including reaching the top chart position in twelve countries and attaining the #1 spot on the US Dance Billboard charts. Following the announcement of a debut album, Duck Sauce released the singles "It's You" and "Radio Stereo".
In February 2010, it was announced that A-Trak would perform live shows with Travis Barker, who had previously worked with their mutual friend, the late DJ AM. On June 8 of that year, A-Trak released his wildly successful remix of the Yeah Yeah Yeahs' track "Heads Will Roll", which was also featured on the Project X (2012 film) soundtrack.
In 2012, A-Trak was featured on the cover of Billboard Magazine alongside Diplo and Skrillex. Also in 2012, A-Trak collaborated with Kimbra and Mark Foster on a song, entitled "Warrior", for Converse's 3 Artists, 1 song.
In February 2013, A-Trak released the video for his "Piss Test" remix off of the Fool's Gold album. The video features appearances by Jim Jones, Juicy J, A$AP Ferg, El-P, Flatbush Zombies, and Flosstradamus and was directed by Shomi Patwary. A-Trak's video for "Tuna Melt", off of his 'Tuna Melt EP', was nominated in the Best Cinematography category at the 2013 MTV Video Music Awards.
Push EP
In January 2014, A-Trak teamed up with Cadillac in a campaign to introduce their new logo and the 2015 ATS Coup. On November 25, 2014 A-Trak released his Push EP, featuring his single "Push" (feat. Andrew Wyatt).
In January 2015, A-Trak was featured on fellow producer Diplo's BBC Radio 1 show Diplo & Friends.
A-Trak was named as one of the featured artists in the 2015 Renaissance Hotels' music and entertainment program in April 2015.
On May 4, 2015 A-Trak released his remix of Alesso's song "Cool" (ft. Roy English). On May 18, 2015 the Push remix album was released featuring remixes from The Chainsmokers, Cazzette, René LaVice, DallasK, GANZ, Shash'U PWRFNK, Mak & Pasteman, and Patrick Hagenaar.
A-Trak then began his own weekly two-hour radio show on Beats 1, listened to via Apple Music Connect, named Day Off Radio on July 4, 2015.
A-Trak was featured on Zhu (musician)'s 2015 EP Genesis Series for his track "As Crazy as It Is" with ZHU and Keznamdi. He was also featured on Disclosure (band)'s Magnets [The Remixes] EP, for his remix of "Magnets" (feat. Lorde).
We All Fall Down
A-Trak released his EP We All Fall Down on October 30, 2015 featuring his single "We All Fall Down" (feat. Jamie Lidell), as well as remixes by Volt & State, CID and Jarreau Vandal. On December 11 later that year, the We All Fall Down [Remixes] EP was released featuring remixes by JayKode, eSQUIRE, Cory Enemy & Syre, Dombresky, STFU, and Willy Joy. A week later on December 18, 2015 A-Trak's "Place on Earth" single with ZooFunktion was released on Spinnin' Records.
A-Trak was featured on the 2016 Fool's Gold Records compilation album Fool's Gold Presents: Night Shift, for his song "Only One" with Ookay.
On May 3, 2016 A-Trak premiered his single "Parallel Lines" (feat. Phantogram (band)) on Zane Lowe's Beats 1 Radio show. The Parallel Lines [Remixes] EP is set to be released on July 1, 2016 and features remixes from MSTRKRFT, Chris Lorenzo, Bart B, Holl & Rush, BLU J, and Doobious.
A-Trak will embark on an Australian Tour with fellow producer What So Not on June 30, 2016.
In August 2016 Fool's Gold Day Off, the annual festival put on by Fool's Gold Records, will celebrate its sixth year with shows in New York City, Miami and Los Angeles.
Awards
1997 : Technics / DMC World Champion (15 years old – youngest ever)
1998 : Technics / DMC World 2nd Runner Up
1999 : ITF World Champion (Advancement category)
1999 : ITF Western Hemisphere Scratching Champion
1999 : Vestax World DJ Extravaganza Champion
2000 : ITF World Champion (Advancement category)
2000 : DMC Team Champion (with DJ Craze)
Other singles
"Umbilical Chord" - London/FFFR (1999)
"Enter Ralph Wiggum" - Stones Throw (1999) [7"]
"All Hail To My Hands" - Asphodel (2000)
"Gangsta Breaks" - Ammo (2001) [12"]
"Monkeyboy Breaks" - Ammo (2003) [12"]
"Don't Fool With The Dips" feat. J.R. Writer, Hell Rell & 40 Cal. - Audio Research (2005) [12"]
"Sunglasses Is A Must" - Smelly Fatso/Monkey Studies Records (2006) [12"]
"Step Off" feat. Little Brother - Audio Research (2006) [12"]
"Knucklehead" - Audio Research (2006) [7"]
"Quitte La Piste" feat. TTC (2006)
"Mastered (Me & My Sneakers)" feat. Lupe Fiasco - Nike+ (2007)
"Running Man" - Nike+ (2007)
"Say Whoa" - Kitsuné (2007) [12"]
"Roll With The Winners" with Herve - Cheap Thrills (2008)
"Shake It Down" with Laidback Luke - Fool's Gold/Mixmash (2008) [Single]
"Ray Ban Vision" feat. CyHi Da Prince - Fool's Gold (2010) [Single]
"Big Bad Wolf" as Duck Sauce - Big Beat (2011) [Single]
"Stingray" with Zinc - Fool's Gold (2011) [Single]
"Piss Test" feat. Juicy J & Danny Brown - Fool's Gold (2012) [Single]
"Warror" with Mark Foster & Kimbra - Converse (2012) [Single]
"Money Makin'" with Dillon Francis - Fool's Gold (2012) [Single]
"Landlines 2.0" with GTA - Fool's Gold (2013) [Single]
"Piss Test Remix" feat. Juicy J, Jim Jones, Flatbush Zombies, El-P, and Flosstradamus - Fool's Gold (2013) [Label Compilation]
"NRG" as Duck Sauce - Fool's Gold (2014) Quack
"Out the Speakers" ft. Rich Kidz - Green Label Sound (2015) [Single]
"Ibanez" feat. Cory Enemy & Nico Stadi - Spinnin' Records (2015) [Single]
"We All Fall Down" feat. Jamie Lidell - Fool's Gold (2015) [Single]
"As Crazy As It Is" with ZHU & Keznamdi - Columbia Records (2015) [Single]
"Place on Earth" with Zoofunktion - Spinnin' Records (2015) [Single]
"Parallel Lines" feat. Phantogram - Fool's Gold (2016) [Single]
Extended plays
"Greatest Hits" as Duck Sauce - Fool's Gold (2009) [EP]
"aNYway" as Duck Sauce - Ministry of Sound/Fool's Gold (2009) [EP]
"Barbra Streisand" as Duck Sauce - 3Beat/Downtown/Fool's Gold (2010) [EP]
"Big Bad Wolf Remixes" as Duck Sauce - Big Beat (2011) [EP]
"Money Makin' Remixes" with Dillon Francis - Fool's Gold (2012) [EP]
"Don't Stop" with Lifelike - Kitsuné (2012) [EP]
"Like the Dancefloor" with Zinc feat. Natalie Storm - Fool's Gold/Rinse (2012) [EP]j
"Tuna Melt EP" - Fool's Gold (2012) [EP]
"Tuna Melt Remixes" - Fool's Gold (2013) [EP]
"It's You" as Duck Sauce - Casablanca (2013) [EP]
"Radio Stereo" as Duck Sauce - Casablanca/Republic (2013) [EP]
"Federal Reserves EP" with Cam'Ron - Fool's Gold/Poppington/Dipset (2014) [EP]
"Low Pros" with Lex Luger - Fool's Gold (2014) [EP]
"Push" feat. Andrew Wyatt (2015) [EP]
"We All Fall Down Remixes" feat. Jamie Lidell - Fool's Gold (2015) [EP]
"Parallel Lines Remixes" feat. Phantogram - Fool's Gold (2016) [EP]
Remixes
Dillon Francis "Anywhere" (2016)
Bob Moses "Tearing Me Up" – Domino (2016)
Disclosure feat. Lorde "Magnets" (2015)
Alesso feat. Roy English "Cool" (2014)
Jack Beats "Just A Beat" – OWSLA (2013)
Phoenix "Trying to Be Cool" – Glassnote (2013)
Cerrone "Misunderstanding" with Codes – Malligator (2012)
Zedd "Spectrum" with Clockwork – Interscope (2012)
Justice "New Lands" – Ed Banger (2012)
Surkin "Never Let Go" – Marble (2012)
Martin Solveig "The Night Out" with Martin Solveig – Mixture / Big Beat (2012)
Martin Solveig "The Night Out" – Big Beat (2012)
Laidback Luke & Sander Van Doorn "Who's Wearing The Cap" – Mixmash (2011)
The Rapture "How Deep Is Your Love" – DFA (2011)
DJ Sneak "U Can't Hide From Your Bud" - Magnetic (2010)
Robyn "Indestructible" – Konichiwa (2010)
Tiga "What You Need" – Turbo (2010)
Yeah Yeah Yeahs "Heads Will Roll" – Interscope (2009)
Sébastien Tellier "Kilometer" – Record Makers (2009)
MSTRKRFT feat. NORE "Bounce" – Dim Mak (2009)
Count & Sinden "Beeper" – Domino (2008)
Boys Noize "Oh!" – Boys Noize Records (2008)
Kanye West "Stronger" – Rocafella/Def Jam (2008)
Digitalism "Idealistic" – EMI (2007)
Simian Mobile Disco "Hustler" – Moshi Moshi/Interscope (2007)
James Pants "Kash" – Stones Throw (2007)
Scanners "Bombs" – Dimmak (2007)
Bumblebeez "Dr. Love" – Modular (2007)
Architecture In Helsinki "Heart It Races" – Polyvinyl (2007)
Bonde Do Role "Melo Do Tabaco" – Mad Decent (2006)
D-Styles "Felonious Funk" – Audio Research (2003)
Production
"Champions" with Lex Luger by Kanye West, Travis Scott, Big Sean, Desiigner, Quavo, 2 Chainz, Gucci Mane (2016)
"Smokin & Drinkin" with JMIKE by Danny Brown - Fool's Gold (2013)
"H Town" with Oligee by Dizzee Rascal - Dirtee Stank (2012)
"You Ain't Really Down" by Kid Sister - Downtown (2009)
"Get Fresh" with XXXChange by Kid Sister - Downtown (2008)
"RoboCop" by Kanye West - Roc-A-Fella Records (2008)
"Pro Nails" by Kid Sister - Fool's Gold (2007)
"Damn Girl" by Kid Sister - Fool's Gold (2007)
"Stronger" by Kanye West - Roc-A-Fella Records (2007)
"Regarde-Les" by Dabaaz - Disque Primeur (2006)
"Chi State of Mind" by GLC - GOOD Music (2006)
"Gold Digger" feat. Jaime Foxx - Roc-A-Fella Records (2005)
"The Grill" by Obscure Disorder - Audio Research (2000)
"Overdose Music" by Obscure Disorder - Audio Research (2000)
Scratches
"Gold Digger" by Kanye West – Roc-A-Fella/Def Jam (2005)
"Go!" by Common – Geffen (2005)
References
A-Trak Wikipedia
(Text) CC BY-SA