7.2

/

10

Alchetron

7.2

Rate This




Director

Kim Jee-woon


Language

Korean


Language

Korean






Genre

Drama, Horror, Mystery




Duration




Country

South Korea







Writer

Jee-woon Kim (screenplay)




Release date

June 13, 2003 (2003-06-13)




Initial release

June 13, 2003 (South Korea)




Genres

Horror, Thriller, Psychological horror, Drama film, Mystery




Cast

Im Soo-jung

(Su-Mi),

Yeom Jeong-Ah

(Eun-Joo),

Moon Geun-Young

(Su-Yeon),

Park Mi-Hyeon

(Birth mother),

Lee Seung-Bi

(Mi-Hee),

Woo Gi-Hong

(Seon-Gyoo)


Similar movies

Ju-on: The Curse 2

,

Ju-on: White Ghost

,

The Mommy Returns

,

Katasumi

,

Ju-on: The Grudge 2

,

Fly Away Home




Tagline

Our sorrow was conceived long before our birth
A tale of two sisters trailer
A Tale of Two Sisters (Hangul: 장화, 홍련; RR: Janghwa, Hongryeon; lit. "Rose Flower, Red Lotus") is a 2003 South Korean psychological horror-thriller drama film written and directed by Kim Jee-woon. The film is inspired by a Joseon Dynasty era folktale entitled Janghwa Hongryeon jeon, which has been adapted to film several times. The plot focuses on a recently released patient from a mental institution who returns home with her sister, only to face disturbing events between her stepmother and the ghosts haunting their house- all of which are connected to a dark past in the family's history.
Contents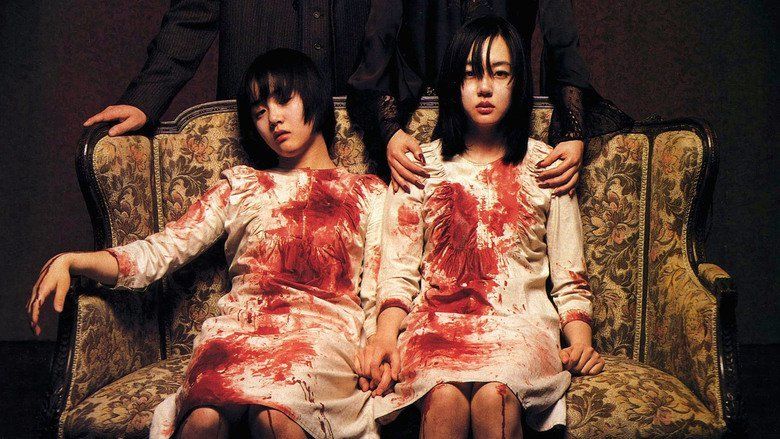 The film opened to very positive reviews from critics and won Best Picture at the 2004 Fantasporto Film Festival. It is both the highest-grossing Korean horror film and the first to be screened in American theatres. An American remake titled The Uninvited was released in 2009 to largely negative reviews.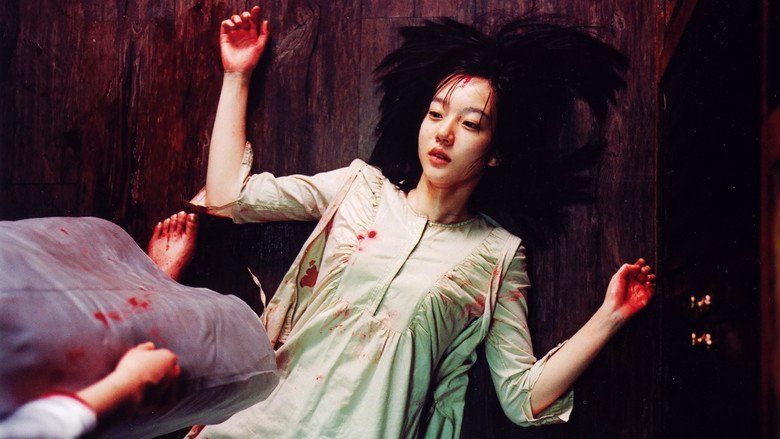 Lee byung woo janghwa hongryeon a tale of two sisters ost full album
Plot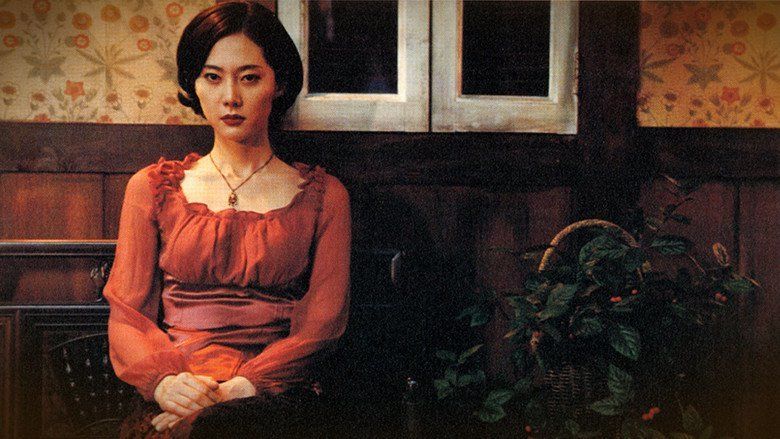 A teenage girl, Su-mi, is being treated for shock and psychosis in a mental institution. The doctor questions her about the day that led her to be institutionalised but she refuses to answer. Later, Su-mi returns home to her family's secluded estate in the countryside with her father and her younger sister Su-yeon. At a family dinner, their cold and distant stepmother, Eun-joo, who constantly requires medication after every meal, announces that their uncle and his wife will arrive tomorrow night for a dinner party. The sisters are disappointed with the announcement and leave the dinner table.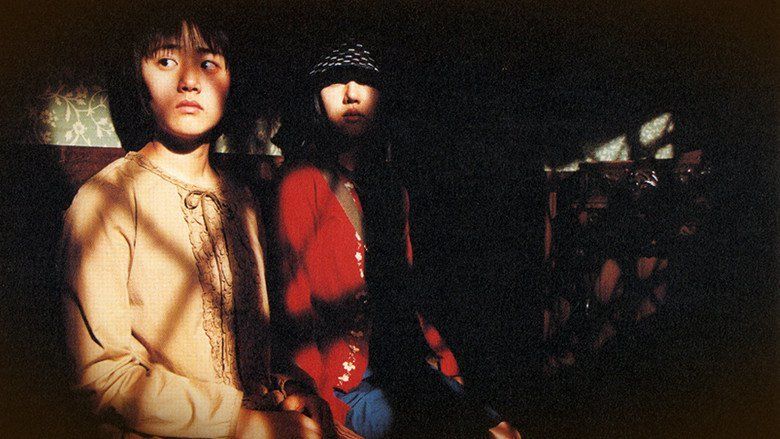 Later in the night, Eun-joo sleeps with the father but he becomes uncomfortable and sleeps in the living room downstairs. Su-yeon hears strange noises in her bedroom and goes to Su-mi for protection. However, Su-mi experiences a terrifying nightmare where the ghost of her biological mother climbs on top of her bed with blood pouring down her legs. Afterwards, all of the women in the family discover that their periods have occurred at the same time.
The next day, Su-mi finds several family photos, which reveal that her father and Eun-joo once worked together and that her stepmother was formerly an in-home nurse for her late terminally ill biological mother. Su-mi discovers bruises on her sister's arms and angrily confronts Eun-joo about it. At night, their uncle and his wife attend the dinner party and Eun-joo tells bizarre stories, much to the bewilderment of the other guests. Suddenly, the uncle's wife suffers a violent seizure and upon recovering, she tells her husband that she witnessed a ghost of a young girl lying beneath the kitchen sink. Eun-joo attempts to search for the ghost but a disfigured hand suddenly reaches out from below the sink and latches onto her arm.
After finding out that her pet bird has been killed, Eun-joo enters Su-yeon's room and discovers another dead bird, along with defaced family photos of herself. She cruelly locks Su-yeon in the closet and refuses to free her until she apologises. Su-mi eventually releases her sister and she tearfully apologises that she didn't hear her pleas in time. Su-mi's father blames her for the family's recent trauma, but she retorts that Eun-joo is to blame for abusing Su-yeon. The father tells her that Su-yeon is dead, bewildering the distressed Su-mi.
The next morning, after the father leaves the house to arrange Su-mi's readmission to the mental institution, Eun-joo is seen dragging a bloodied sack throughout the hallways of the house and whips it. After discovering the trail of blood, Su-mi believes that Su-yeon is inside the sack and attempts to open it with a pair of scissors. Eun-joo catches her and attempts to scald her with boiling water but Su-mi stabs her in the hand with scissors. Su-mi's head is later forcibly smashed onto a nearby medicine cabinet by Eun-joo, who later knocks her down unconscious. Upon recovering, Eun-joo gravely reminds her that she won't be able to forget her recent trauma as she tries to finish her off with a garden statue. The father arrives home and takes the injured Su-mi to a different room as he provides the seemingly remorseful Eun-joo with medication.
It is ultimately revealed that Su-mi and her father were alone in the house the entire time and the characters of Su-yeon and Eun-joo were manifestations of her dissociative identity disorder. Su-mi has simultaneously switched character "modes" between herself and Eun-joo and she also hallucinates Su-yeon being there as a result of not being able to accept her death a long time ago. In her "Eun-joo mode", Su-mi imagines scenarios where she impersonates Eun-joo "abusing Su-yeon" but in reality injures herself to "act" out these scenarios. The bloodied sack is revealed to not be bloody at all and instead contains a porcelain doll, which Su-mi whips in her "Eun-joo" mode.
The father and the real Eun-joo arrive and send Su-mi back to the mental institution. Eun-joo attempts to reconcile her relationship with Su-mi, which was implied to have been dysfunctional in the past, but Su-mi rejects her advances. Eun-joo and the father return home and whilst being in the kitchen alone at night, she hears strange footsteps entering Su-yeon's former bedroom. She enters the room to investigate the source of the footsteps but the lights suddenly black out and the door is closed shut by an unseen force. The closet in the room suddenly opens by itself, where Eun-joo accidentally disturbs the ghost of either the biological mother or Su-yeon. The ghost proceeds to crawl out of the closet and towards Eun-joo and her screams could be heard outside the house, indicating that she has been killed by the ghost. It is left unknown whether the events actually occurred or were part of Su-mi's delusions.
Flashbacks eventually reveal the day that led Su-mi to be institutionalised. The father and Eun-joo, who was still the in-home of Su-mi and Su-yeon's terminally ill biological mother, arrive home after an apparent engagement. This causes both sisters to storm off to their bedrooms with disappointment. Su-yeon discovers her biological mother in her room, who appears to be depressed by the recent engagement. She later discovers that her biologcal mother had hung herself in the closet and attempts to revive her lifeless body, causing the closet to collapse on top of her and slowly crush her to death. Eun-joo goes upstairs and decides to help the dying Su-yeon at the last minute but encounters Su-mi, who engages in a heated confrontation with her. Eun-joo ultimately decides to leave Su-yeon for dead and gravely reminds Su-mi that she'll "later regret this moment" as Su-mi leaves the house, unaware of the events that have recently occurred.
Cast
Im Soo-jung as Bae Su-mi
Moon Geun-young as Bae Su-yeon
Yum Jung-ah as Heo Eun-joo
Kim Kap-soo as Bae Moo-hyeon
Lee Seung-bi as Mi-hee (Eun-joo's sister in law)
Lee Dae-yeon as Su-mi's doctor
Park Mi-hyun as Mrs Bae (Moo-hyeon's first wife and Su-mi's and Su-yeon's mother)
Woo Ki-hong as Sun-kyu (Eun-joo's brother)
Production
The film is loosely based on a popular Korean fairy tale "Janghwa Hongryeon jeon" which has been adapted into film versions in 1924, 1936, 1956, 1962, 1972, and 2009.
In the original Korean folktale, the sisters' names are Janghwa and Hongryeon (Rose Flower and Red Lotus). In the film, they are Su-mi and Su-yeon (though the names still hold the meaning, Rose and Lotus).
Im Soo-jung (Su-mi) originally auditioned for the role of Su-yeon (played by Moon Geun-young).
Kim Jee-woon originally wanted Jun Ji-hyun to play Su-mi, but she refused the role because she thought the script was too scary. Ironically, her next film was an unrelated horror film, The Uninvited.
Reception
It is both the highest-grossing Korean horror film and the first to be screened in American theatres. With a limited American release starting December 3, 2004, it grossed $72,541. A Tale of Two Sisters garnered very positive reviews, with an 87% "Certified Fresh" rating on Rotten Tomatoes. Meanwhile, Metacritic scored the film 65 out of 100, meaning "generally favorable reviews" from 19 critics.
Kevin Thomas of Los Angeles Times described A Tale of Two Sisters as "a triumph of stylish, darkly absurdist horror that even manages to strike a chord of Shakespearean tragedy – and evokes a sense of wonder anew at all the terrible things people do to themselves and each other."
Awards and nominations
2003 Sitges Film Festival
Nomination - Best Film
2003 Screamfest Horror Film Festival
Best Picture
2003 Busan Film Critics Awards
Best New Actress - Im Soo-jung
Best Cinematography - Lee Mo-gae
Special Jury Prize - Kim Jee-woon
Best New Actress - Im Soo-jung
Nomination - Best New Actress - Moon Geun-young
2003 Korean Film Awards
Best New Actress - Im Soo-jung
Best Art Direction - Park Hee-jeong
Best Sound - Choi Tae-young
Best Actress - Yum Jung-ah
Best New Actress - Im Soo-jung
2004 Brussels International Fantastic Film Festival
Silver Raven - Yum Jung-ah
2004 Fantasia Festival
Most Popular Film
2004 Fantasporto Film Festival
International Fantasy Film Best Actress - Im Soo-jung
International Fantasy Film Best Director - Kim Jee-woon
International Fantasy Film Best Film
Orient Express Section Special Jury Award
2004 Gérardmer Film Festival
Grand Prize
Prix 13ème Rue
Youth Jury Grand Prize
2004 Grand Bell Awards
Nomination - Best Actress - Yum Jung-ah
Nomination - Best New Actress - Im Soo-jung
Nomination - Best Cinematography - Lee Mo-gae
Nomination - Best Art Direction - Cho Geun-hyun
Nomination - Best Lighting - Oh Seung-chul
Nomination - Best Costume Design - Ok Su-gyeong
Nomination - Best Music - Lee Byung-woo
Nomination - Best Sound - Kim Kyung-taek, Choi Tae-young
Remake
DreamWorks announced the two lead actresses on June 28, with Emily Browning as Anna Ivers (Su-mi), and Arielle Kebbel as Alex Ivers (Su-yeon). Although originally titled A Tale of Two Sisters like the original film, it was later renamed as The Uninvited.
References
A Tale of Two Sisters Wikipedia
(Text) CC BY-SA
A Tale of Two Sisters IMDb
A Tale of Two Sisters themoviedb.org