The film was released to positive reviews and was nominated for three Academy Awards including Best Director and Best Original Screenplay, winning Best Supporting Actor for Kline. Cleese and Palin won BAFTA Awards for Best Actor and Best Supporting Actor for their performances. A spiritual sequel, Fierce Creatures, was released in 1997.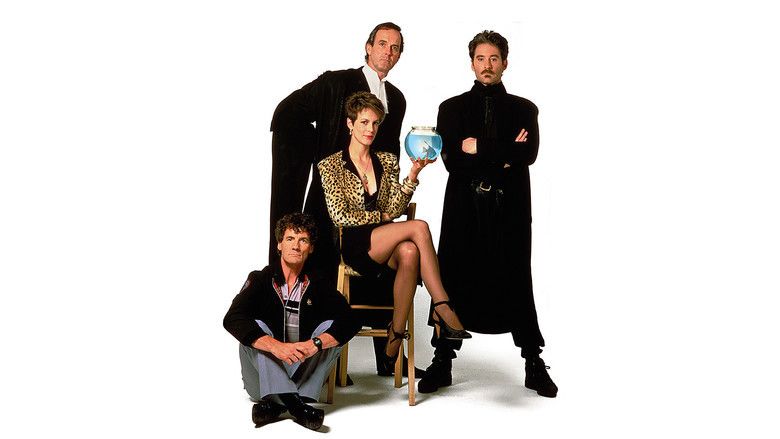 London gangster George Thomason and his right-hand man, Ken Pile, an animal lover with a stutter, plan a jewel heist. They bring in two Americans: con artist Wanda Gershwitz and weapons expert Otto West, a mean-spirited anglophobe. Wanda and Otto are lovers, but they hide this from George and Ken, pretending to be siblings, so Wanda can work her charms on them. The heist is successful, and the gang escapes with a large sum in diamonds. They hide them in a safe in an old workshop. Soon after, Wanda and Otto betray George to the police and he is arrested. They return to collect the diamonds, with Wanda planning to double-cross Otto, as well, but find that George has moved them. In Ken's fish tank, Wanda discovers the key to the safe deposit box containing the diamonds and hides it in her pendant.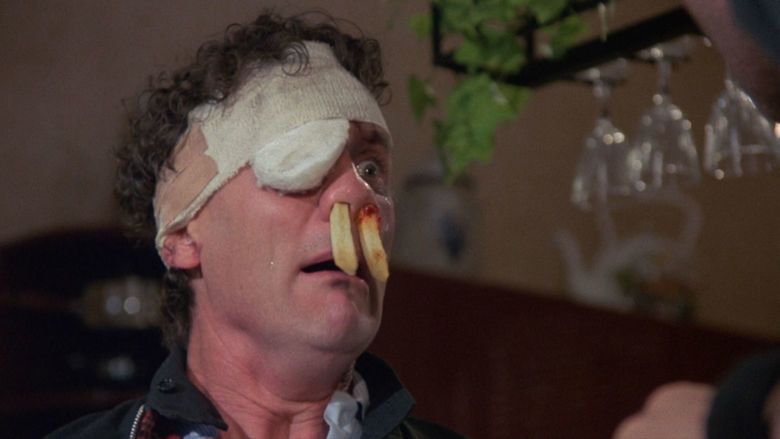 Wanda decides to seduce George's barrister, Archie Leach, so he can persuade George to plead guilty and give up the location of the diamonds. Archie is in a loveless marriage and quickly falls for Wanda; Otto is jealous, and his interference causes Wanda and Archie's liaisons to go disastrously wrong. Wanda accidentally leaves her pendant at Archie's house, which Archie's wife, Wendy, mistakes for a gift for her. At Wanda's insistence, Archie recovers the pendant by staging a burglary. Eventually, Archie, feeling guilty, ends the affair.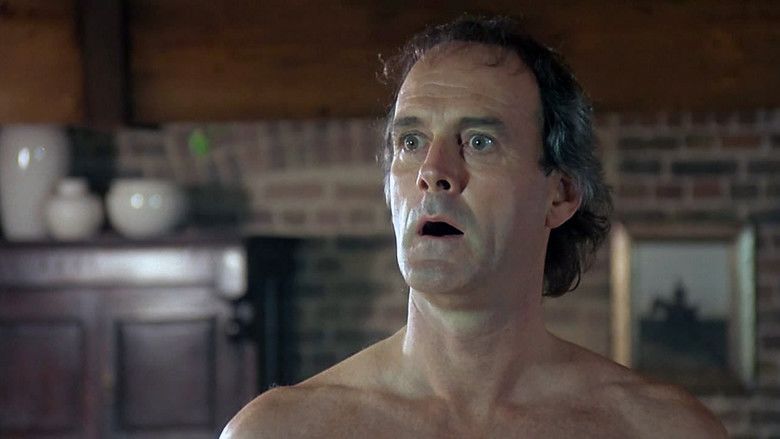 George asks Ken to kill Mrs Coady, the Crown's only eyewitness. Though Ken accidentally kills her three dogs, causing him great distress, he is successful when their death gives her a fatal heart attack. Wanda and Otto want George to remain in jail, but with no witness, he now seems set to get off. At his trial, defence witness Wanda unexpectedly gives evidence against him. When Archie, stunned, flubs his cross-examination and inadvertently calls her "darling", Wendy realises that Archie has had an affair and decides to divorce him. Otto tries to force Ken to reveal the location of the diamonds by eating his pet fish, leaving Ken's favourite, named Wanda, until last. Ken reveals that the diamonds are at a hotel near Heathrow Airport.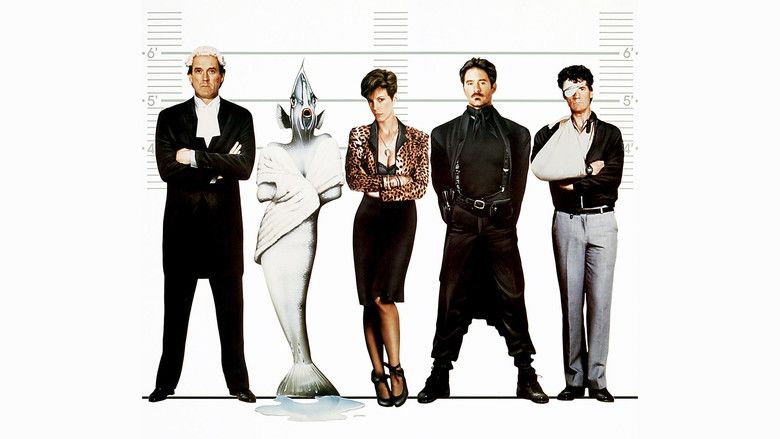 With his career and marriage over, Archie resolves to cut his losses, steal the loot himself, and flee to South America. Promised less jail time, George tells Archie that Ken knows where the diamonds are. Archie sees Wanda fleeing the courthouse, pulls her into his car, and races to Ken's flat. As Archie runs into the building, Otto steals Archie's car, taking Wanda with him. Ken and Archie give chase. Otto and Wanda recover the diamonds, but Wanda double-crosses him and leaves him unconscious in a broom cupboard. Recovering, Otto shoots his way out of the cupboard and is confronted by Archie. Otto is about to kill him, but Archie stalls him by taunting Otto about American failures such as the Vietnam War. Ken arrives driving a steamroller, seeking vengeance for the fish; Otto, who has stepped in wet concrete and cannot move, is run over but survives. Archie and Wanda board the plane and Otto, clinging to the window outside, curses them until he is blown off during takeoff.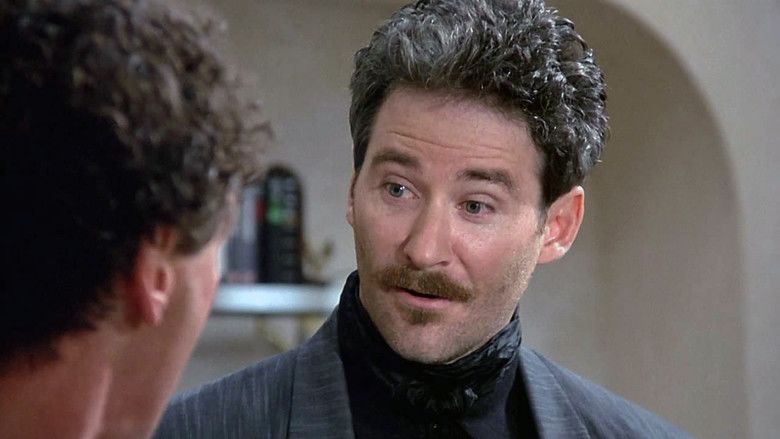 John Cleese as Archie Leach
Jamie Lee Curtis as Wanda Gershwitz
Kevin Kline as Otto West
Michael Palin as Ken Pile
Maria Aitken as Wendy Leach
Tom Georgeson as George Thomason
Patricia Hayes as Mrs Eileen Coady
Cynthia Cleese as Portia Leach
Geoffrey Palmer as Judge
Roger Brierley as Davidson
Llewellyn Rees as Sir John
Stephen Fry as Hutchison
John Bird as Clerk of the Magistrate's Court (uncredited)
Cleese and Crichton had previously attempted to make a film together in 1969. Although the project never entered development, they promised each other that they would eventually collaborate on a film. In June 1983, the two began writing the script for Wanda, and for the next two and half years, they met three times a month to work on the script. According to Crichton, "We had a week of rehearsals and then a gap of two weeks in which to incorporate any new ideas which had been thrown up and to polish the script."
Cleese, admitting in press interviews that he had no knowledge of how to direct a film, served as co-director, since the studio executives at MGM were worried about Crichton's age—he was 78 years old at the time. On the set, Crichton wore a t-shirt presented to him by Cleese and inscribed "Age and treachery will always overcome youth and skill".
The film was shot in London during the summer of 1987.
On Rotten Tomatoes, the film holds a 93% approval rating, based on 59 reviews, with an average rating of 8/10. The site's critical consensus reads, "Smartly written, smoothly directed, and solidly cast, A Fish Called Wanda offers a classic example of a brainy comedy with widespread appeal." On Metacritic, the film holds a score of 80 out of 100, based on 17 critics, indicating "generally favorable reviews."
Kline won an Academy Award for Best Supporting Actor for his performance. Cleese and Crichton received an Academy Award nomination for Best Original Screenplay. Crichton was also nominated for Best Director, Cleese won a BAFTA for Best Actor in a Leading Role and Curtis received nominations for Leading Actress at the Golden Globes and BAFTA awards. Michael Palin won a BAFTA for Best Supporting Role and Maria Aitken received a BAFTA nomination for Best Supporting Actress
The film is number 27 on Bravo's "100 Funniest Movies". It is also included in the Reader's Digest "100 Funniest Films" list.
In 1999, it was voted 39 on the BFI Top 100 British films list compiled by the British Film Institute
Also in 2000, the American Film Institute placed the film on its 100 Years...100 Laughs list, where it was ranked number 21. Then in 2003, AFI nominated Otto West as a villain from this film for AFI's 100 Years...100 Heroes & Villains.
Sequels and adaptations
The principal cast reunited in 1997 for Fierce Creatures (dubbed an "equal" rather than a sequel or prequel, by Kline), playing different roles. Fierce Creatures was not as well received by critics or audiences as A Fish Called Wanda.
The novelization of Fierce Creatures, written by Iain Johnstone, who co-wrote the film, begins with a letter from Archie to his brother Rollo (John Cleese's character in the film). According to the letter:
Archie and Wanda are still living happily in Rio, and Wanda enjoys having a new child (or multiple children) each year;
Otto visited them once, having left South Africa after Nelson Mandela's election and the end of the apartheid regime; he is looking for like-minded individuals to form a similar group of National Socialists, and Archie and Wanda are both heartily glad when he is gone;
Ken is still master of ceremonies at the London Sea World; before visiting Rio, Otto "looked him up" as if they were old friends, but did not even get close before Ken had security guards throw Otto out of the park.
An Indian adaptation, Padmashree Laloo Prasad Yadav, was released in 2005. In 2008, it was reported that John Cleese and his daughter, Cynthia (who played his screen daughter, Portia), had started to work on a stage musical version of the film.