A. D. Whitfield, Jr. (born September 2, 1943) is a former American football running back in the National Football League for the Dallas Cowboys and Washington Redskins. He played college football at the University of North Texas.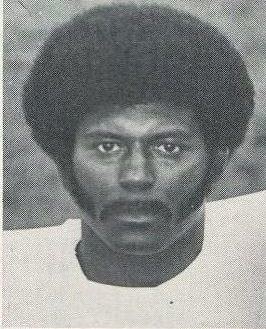 Whitfield attended Wilson White High School, where he started playing high school football as a sophomore. He moved on to North Texas State University where he played halfback. As a senior, he posted 592 rushing yards and 2 touchdowns. He finished his college career with 936 rushing yards, 142 receiving yards and 8 touchdowns.
Whitfield was not selected in the 1965 NFL Draft and was signed as an undrafted free agent by the Dallas Cowboys. He spent most of his rookie year in the team's taxi squad, before being waived in 1966.
The Washington Redskins claimed him off waivers on July 29, 1966. His best game came against the New York Giants, when both teams set the NFL record for most combined points (113) in a game, on November 27. Fourteen different players scored, with Whitfield accounting for two rushing touchdowns and one by reception.
Although he was mostly used as a change-of-pace running back, he led the Redskins in rushing in 1966 (472 yards) and in 1967 (384 yards). On September 16, 1969, he was cut and later signed to the taxi squad. He was waived on November 6.
In 1970, he signed with the BC Lions of the Canadian Football League (CFL) and was second in team rushing with 754 yards.
After being out of football for four years, he signed with the Florida Blazers of the World Football League (WFL) in 1974 and finished with 202 rushing yards.
Whitfield worked for New York Life Insurance until his retirement.