7.5

/

10

Alchetron

8

Rate This




Country of origin

United States

First episode date

10 March 2016




Original language(s)

English

Genre

Television documentary




Starring

Jamey Noel(Seasons 1&2)Scottie Maples(Seasons 1&2)Mark C. Adger(Seasons 3&4)

Executive producer(s)

Gregory HenryKimberly WoodardJeff Grogan






Similar

The First 48, The Killer Speaks, Forensic Files




Profiles



60 Days In: Official Extended Trailer - Undercover Prisoners | Thursdays 10/9c | A&E
60 Days In is a television docuseries on A&E. Internationally it is known as The Jail: 60 Days In and airs in over 100 other territories. In the series, volunteers are incarcerated as undercover prisoners for 60 days.
Contents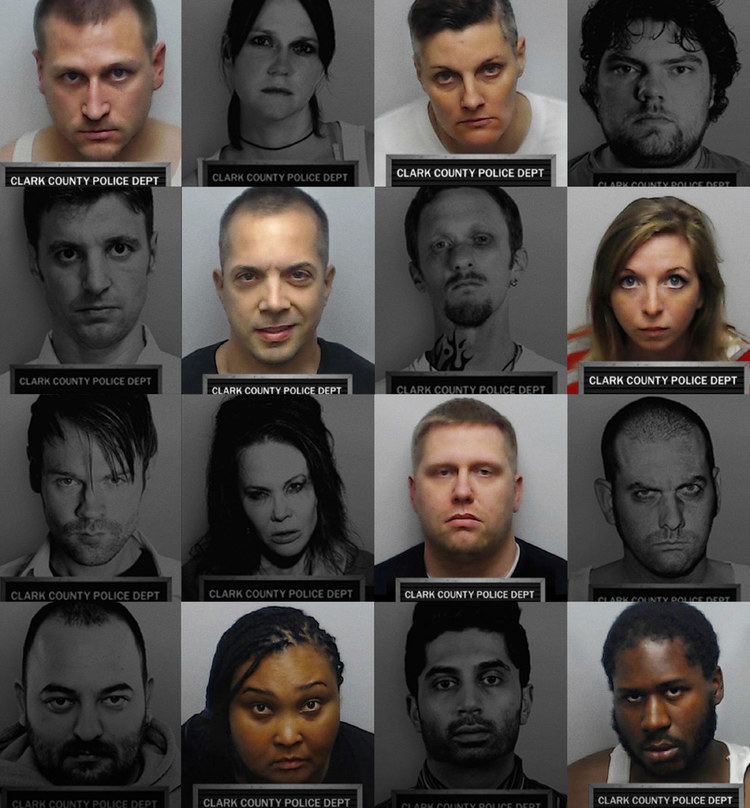 The show premiered on March 10, 2016. As a follow-up to Season 1, A&E aired two cast interviews in July 2016. Season 2 premiered August 18, 2016. Seasons 1 and 2 took place in Clark County Jail in Jeffersonville, Indiana.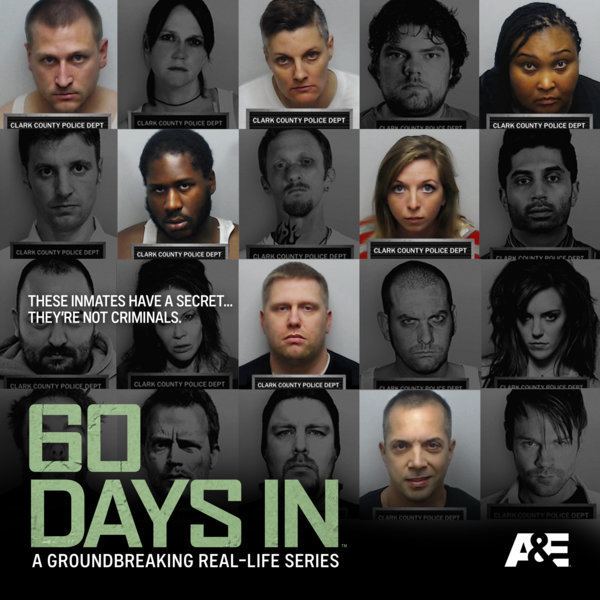 Seasons 3 and 4 are set to begin airing in March 2017. The setting moved to the Fulton County Jail in Atlanta, Georgia, for these seasons.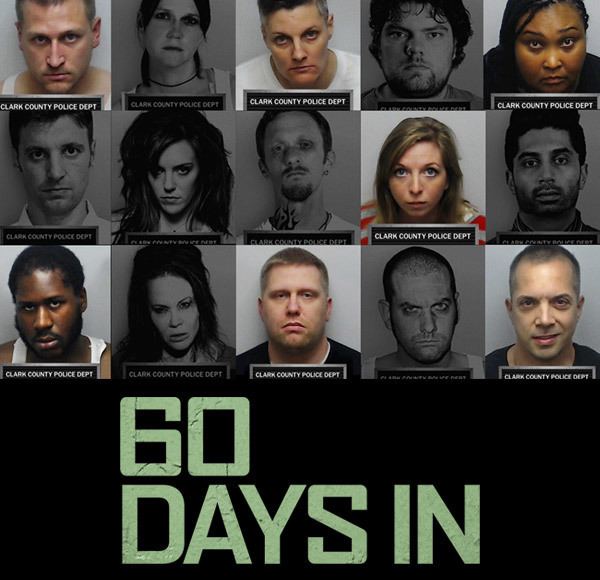 Premise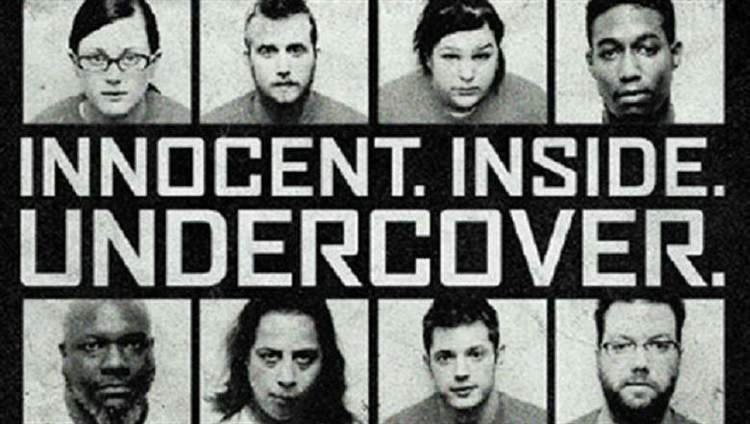 The series follows seven individuals as they volunteer to go undercover, spending 60 days as inmates in the Clark County Jail (also known as the Michael L. Becher Adult Correctional Complex), in Jeffersonville, Indiana. Their goal is to obtain evidence of questionable or illegal activities within the jail that might be missed by the correctional officers and surveillance systems.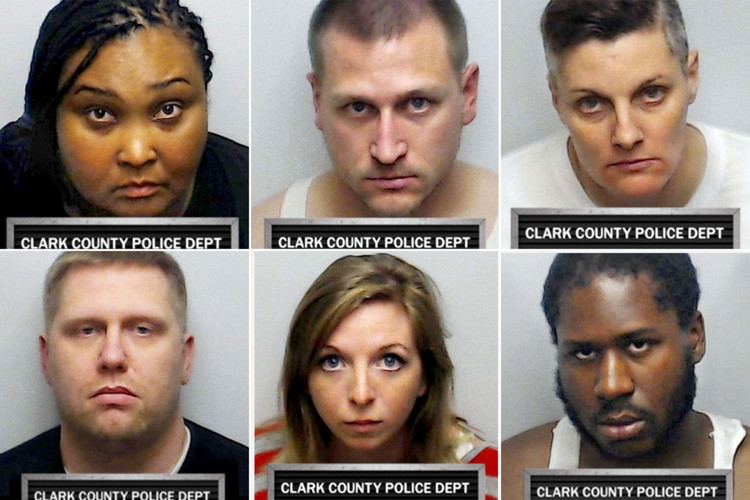 The existence of the undercover program is kept secret from the inmates, the guards, and most of the jail officials. Prior to entering the jail, the volunteers receive instruction on how to act around other inmates, and they are each given a pseudonym and a cover story, including details of the (fake) criminal charges on which they were arrested. Although it was repeatedly mentioned that Maryum Ali was given an alias to use because of her famous father (boxer Muhammad Ali), it was later revealed that volunteer Robert was also using an alias while imprisoned, and that he would blow his cover if he visited an emergency room and gave his real name.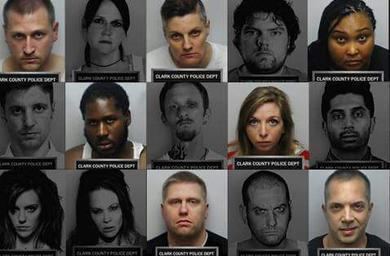 Because producers realized that it would be difficult for volunteers to remain undercover after the first season aired, a second season was produced before the series premiered. Representatives from A&E told Business Insider that Multiple corrections officers were fired due to the program. According to the producers, valid legal releases to appear on television were obtained from inmates, but they were not told the actual reason that the releases were needed.
The importance of tater tots was revealed throughout the series. Inmates were frequently served tater tots on their meal trays. The potato-based food was occasionally used as currency, and was allegedly the cause of one of the fights on the show between two of the real inmates. The Clark County Sheriff's Office held a community fundraiser where they sold T-shirts and tater tots based on the show.
Season 2 began airing on Thursday August 18, 2016, with 60 Days In: Meet the Participants premiering on August 11. Season 2 episodes began airing on Wednesday, September 28, 2016 on Foxtel's crime + investigation network in Australia.
Season 1 cast
Jamey Noel is the Sheriff of Clark County, Indiana, and the originator of the undercover program. Sheriff Noel is also prominently featured in "60 Days In: Season 2".
Scottie Maples is the Captain and Public Information Officer in the Clark County Sheriff's Office. He took responsibility for briefing the volunteers before the program began and debriefing them afterward. Captain Maples is also prominently featured in "60 Days In: Season 2".
Maryum May May Ali went by "Yazmin Brown" on the show and is the daughter of Muhammad Ali. She has earned a Bachelor of Arts in Social Work from UNLV, and worked in the field. A former rapper and comedian, she has appeared previously on television as herself.
Barbra Roylance Williams went by "Barbra Weldon" on the show. She is married to her husband Sam Williams and they have two children together. As an inmate, she developed friendships and compassion for the women of Clark County Jail.
Tami Ferraiuolo, a loss prevention agent and former police officer from Providence, Rhode Island, also appeared in truTV's Caught Red Handed, a show about shoplifters. She went by "Tami Ferguson" on the show. She was visited in jail by her wife, Joelle. Together they have one daughter.
Robert Holcomb, a teacher living in Philadelphia, spent a month in solitary confinement during his five-week stay in jail. He left due to an alleged illness. The doctor told him a severe flank strain could not be detected by a CT scan, but was most likely caused from constipation. He previously appeared in TLC's Extreme Time Cheaters.
Isaiah Jenkins is a recent high school graduate and has a brother who, at the time of filming, had been in jail for five years. He went by "Isaiah Johnson" on the show. He was visited by his mother during the show. Jenkins reported on Twitter that he visited his jailed brother who said, "Wassup, hot coffee?" (the code phrases for the volunteers to be extricated from jail were "good coffee" or "hot coffee"). Isaiah had not previously appeared on television.
Zachary Baker is from Knoxville, Tennessee and was in the US Marine Corps. He went by "Zac Holland" on the show. Baker participated in the show to help him in pursuing a career as a DEA agent. He was visited by his wife, Ashleigh Marie (Park) Baker, during the show. Baker discussed his wife's struggles on the show, as she has spent real time in jail.
Jeffrey Downs is from Iowa and went by "Jeff Donahue" on the show. He participated in the show due to his interest in becoming a Correctional Officer. He left the project early, fearing for his safety after being punched in the face by a mentally ill inmate who was off his medication. Downs and his wife, Emily, previously participated in BYUtv's reality show Relative Race as relatives of contestants Heather and Bradley. He appears in the first two episodes and he and his wife are credited as Jeff and Emily Downs. Downs reveals to his newfound cousin they are both connected in their family trees to serial killer Ted Bundy.
In 2014 and earlier, Downs also appeared in several Reno, Nevada online news episodes called News 4 Forum, for NBC affiliate KRNV-DT in an episode feature where people use webcams to comment on current events. These episodes also appeared on local TV. Episodes remain available on news anchor Melissa Carlson's YouTube account.
DiAundré Newby (real inmate), has criticized the editing, saying that events and timelines were altered. In June 2014, DiAundré Newby was charged with IC 35-42-4-2: Criminal Deviate Conduct, a Class B felony; IC 35-46-1-3: Incest, a Class C felony; and IC 35-42-4-8: Sexual Battery Compelled To Submit to the Touching By Force/Imminent Threat, a Class D felony. A male relative of Newby said Newby had performed a sexual act on a minor boy against the boy's will. Newby denied the allegations when interviewed by the ISP (Intensive Supervision Program) officer.
Jaime Lind (real female inmate), has posted YouTube videos explaining, among other things, her opinion on the volunteers and the interpersonal relations between inmates.
Season 2 cast
Ashleigh Marie (Park) Baker, wife of Season 1's Zachary Baker. Ashleigh is an alcoholic from childhood but had been sober for four years before appearing on the show.
Brian Thomas is an attorney for the California Department of Corrections & Rehabilitation's Office of Legal Affairs' Employment Advocacy Prosecution Team. He is responsible for administratively prosecuting Correctional Officers who commit job-related misconduct. He entered the program to see how Correctional Officers behave when they believe nobody is looking. He exited the program after being threatened by Corey Daffron, a real inmate charged with attempted murder.
Chris (Last Name Unknown) entered the program to better understand how jail impacted his younger brother, a former inmate. He left the program within 24 hours after becoming violently ill.
Dion Shepherd is a criminology student from Detroit, Michigan. He grew up one of nine siblings and his parents separated shortly after he was born. He felt he could have easily ended up behind bars like many of his friends and family. He was able to leave home without a criminal record and is about to receive a Masters in Criminology, Law and Society.
Monalisa Johnson is the founder of Parents of Incarcerated Children, a national support and advocacy group for parents with incarcerated children. Her daughter is serving a ten-year mandatory sentence.
Quintin (Last Name Unknown) is a recently retired State Police Captain and currently works as a licensed private investigator and bounty hunter.
Sheri (Last Name Unknown) is a former corrections officer and mother of three children. She is looking to re-enter her career after her husband's return from Afghanistan and learn from the show what changes she can make as she enters her field.
Ryan Secord went by "Kyle Ryan" on the show. is a former military medic who wants to become a police officer.
References
60 Days In Wikipedia
(Text) CC BY-SA