4 O'Clock Club is a BAFTA nominated British children's television series, which premiered on 13 January 2012 on CBBC and CBBC HD. A second series began airing on 4 January 2013, and the third series premiered on 20 December 2013. Series 4 began airing on 28 January 2015 and series 5 Began airing on CBBC and CBBC HD on 25 February 2016
A sixth was commissioned, and will air on 2 March 2017. A seventh series has been commissioned.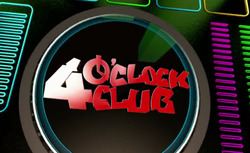 In March 2011, auditions were held for 4 O'Clock Club, and the show was publicly announced the next month. In January 2012, the first episode aired, with the series wrapping up in March of the same year.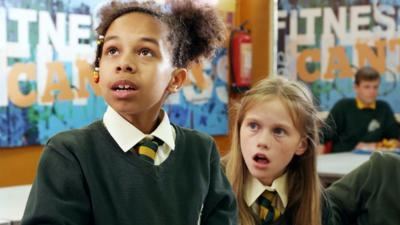 The first series centres on Josh Carter (Khalil Madovi), a pupil at Elmsbury High, and his older brother Nathan (Doc Brown), who works as a teacher there. Josh is portrayed as a laid-back teenage schoolboy trying to maintain his cool reputation, while also being rebellious and trying to cause trouble in order to achieve his goals and humiliate or outsmart Nathan. Nathan, former Elmsbury High student and famous rapper, soon learns that only he will able to stop Josh from his schemes.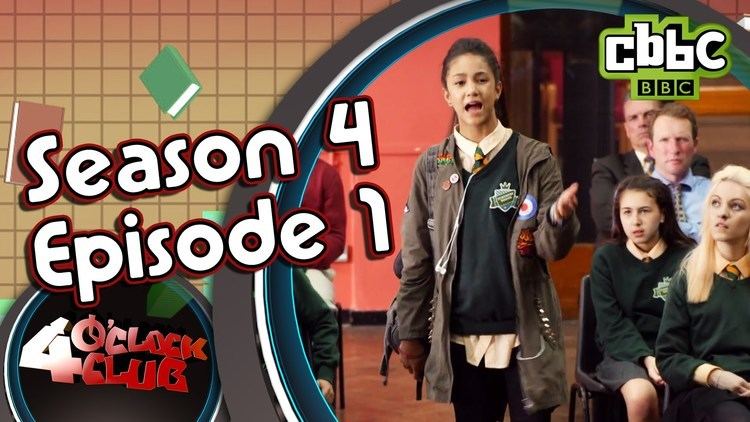 In the second series, Nathan leaves Elmsbury and new music teacher Dexter Harris (Jason Callender) joins the school. Dexter becomes Josh and his mother's new lodger, taking Josh's room as a result. As such, Josh antagonizes Dexter through much of the series, until he finally accepts his presence and labels him as an "honorary Carter brother". The series also featured Crispin Bell (Simon Lowe) as the new headmaster, who replaces Byron, and proved to be far stricter than Byron. Mr Thorne was a brutal enemy of Josh and Dexter for the remainder of the series.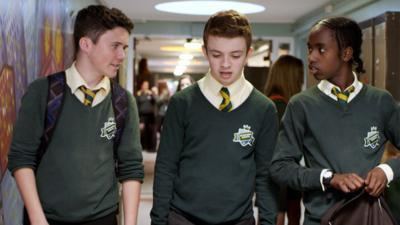 The third series featured Nathan's proposal and marriage to Melanie Poppy (Laura Aikman), who both departed the series, and Josh is forced to share his room with his annoying younger cousin, Nero (Akai Osei). When the school burns down due to an issue with candles, Elmsbury is merged with another school, Fowlmere, renaming the school Elmsmere as of the fourth episode of the third series. After the series, Nero and his gang, Isaac (who was still a pupil), Ash, Mr Nunn and Mr Harris all starred in Mr Bell's own Elmsmere documentary show, known as 4 O'Clock Files.
The fourth series features Nero, now in the main role, and his crew have replaced Josh and the Elmsbury gang (Ryan and Molly not included), who have all temporarily departed the series (except Isaac, who becomes Elmsmere's caretaker) and Dexter is trying to make it as an accomplished teacher, but is given the new job of taking care of Nero's shenanigans, which indirectly resembles Josh and Nathan's relationship in the first series.
The series also introduced a new main character, rebellious and cynical tomboy Clem Burton (Jade Alleyne), who joins Nero's crew as well as mysterious spray paintings of Andress appear around Elmsmere, called 'The Phantom Sprayer', however it was later revealed that it was Mr. Bell who was the criminal. This series also features mini cameos from Josh's gang as shown in the series premiere and series finale. Nathan also makes his comeback in two episodes.
In the fifth series, all the characters from the fourth series remain, but with three new characters, who want to fit in with the "cool" kids, like Nero and his gang. Throughout the series, both Nero and Clem try to tell each other how they feel about each other. Dexter and Lizzie are dating but must hide it from others, though Mr Nunn tries to hit on Lizzie. Amber, and her gang try to beat their bully Ingrid and Dexter and Nero face problems living together.
4 O'Clock Files is a spin-off from 4 O'Clock Club, following Josh Carter's departure for Hillview Academy. Set during the end of term at Elmsmere, it focuses on Crispin Bell, filming a documentary with the help of Eleesha and Fleur. He focuses on Elmsmere's curriculum, sporting activities and education, and also discusses the history of Elmsmere, about how Elmsbury and Fowlmere merged.
The series features clips from the second and third series, as the many topics of the documentary are discussed. The series also features Nero and his friends, who discuss the events of the third series. Isaac and Ash made their final appearances in Elmsmere uniform, discussing Josh's mishaps with Rachel and the adventures they had in Elmsbury and Elmsmere.
Dexter and Nunn were also caught teasing each other, at the expense of Dexter's end-of-year reports, whom he did Josh's and Zoe-Marie's reports. Josh is absent from the series (due to his departure for Hillview). He only appears in clips from previous series.
The programme aired on CBBC, between 14 and 19 December 2014.
The show is filmed in and around Swinton, Greater Manchester. Constructed raps are featured in every episode, usually relating to the current situation. As such, the series takes a musical style. Since the school set on fire in the show, it is now filmed in the former site of St Ambrose Barlow RC High School.
For the first series, we see 4 O'Clock Club being filmed in an secondary school that is still in use. This is Smithills School, Bolton. For the second series, they also filmed in an school that is still in use, which is Fairway Primary School in Stockport.