Covid-19
Stardust Promotion






Rock A Japonica, Team Syachihoko, Shiritsu Ebisu Chugaku, Momoiro Clover Z, Tokimeki Sendenbu
3B Junior (3Bjunior) is the idol training department of the third section of the entertainment company Stardust Promotion. Originally it was the company's section dedicated to training female talents under 18 years of age, such as giving them acting lessons. Since 2014 it was reorganized into an independent department that specializes in idols.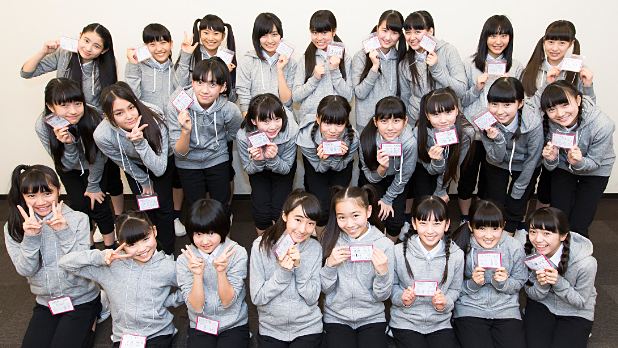 Among the popular all-girl idol groups that were initially founded under the banner of 3B Junior are Momoiro Clover and Shiritsu Ebisu Chugaku.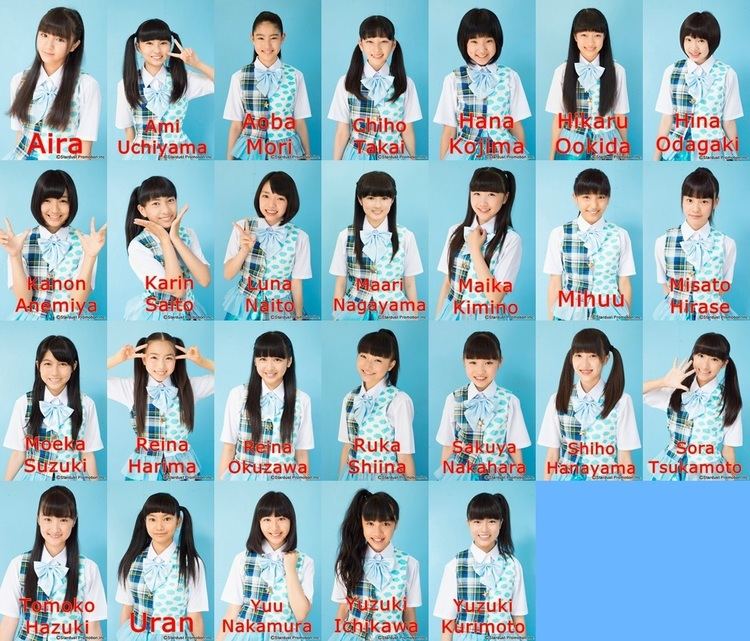 Momoiro Clover Z
Shiritsu Ebisu Chugaku
Team Syachihoko
Tacoyaki Rainbow
Momonaki
Creamy Parfait
Kagajo 4S
Minitia Bears
Releases under the name of 3B Junior.
3B Junior Stardust Shoji (

3B Juniorの星くず商事

) (BS Asahi, 24 January 2015 —)
On February 4, 2015, it was revealed that during the recording of their main TV show 3B Junior Stardust Shoji on January 28, a 12-year-old member (name withheld) of 3B Junior suffered from air embolism, losing consciousness and falling in a coma as a result of air bubbles blocking the flow of blood to the brain, after inhaling huge quantities of helium as part of a game. The incident wasn't made public until a week later. The staff of TV Asahi held an emergency press conference to communicate that the member had been taken to the hospital and is showing signs of rehabilitation such as moving eyes and limbs, but her consciousness had not been sufficiently recovered as of yet. Police have launched an investigation due to a neglect of safety measures. The girl has since returned to school, although no statement has been made as to whether after-effects remain.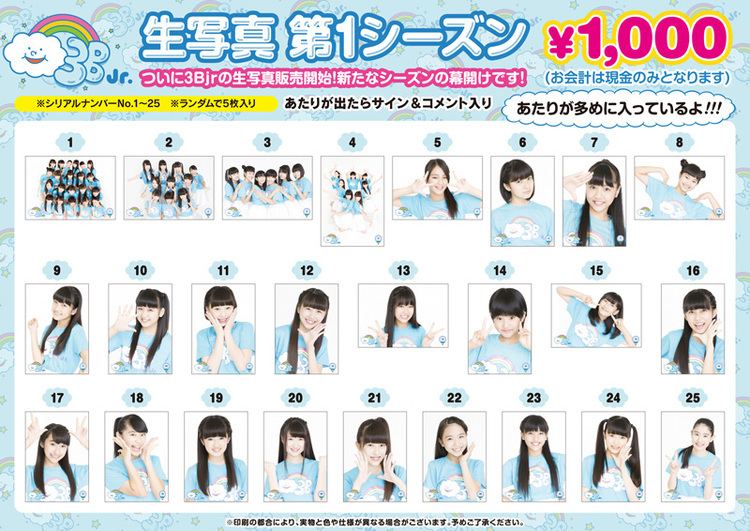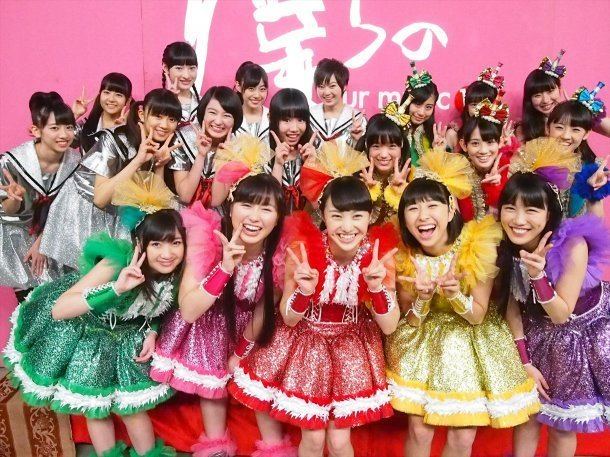 3B Junior Wikipedia