Covid-19



Gabriel Bologna




September 25, 2007





English






Action, Sci-Fi




Mark Atkins




United States






September 9, 2007 (2007-09-09)




Eric Forsberg (screenplay), Jules Verne (novel)




Lorenzo Lamas

(Lieutenant Aronnaux),

Natalie Stone

(Lieutenant Commander Rollins),

Sean Lawlor

(Captain Nemo),

Kim Little

(Specialist Sustin),

Declan Joyce

(Cooper),

Victor J. Springer

(Captain Farrgut)


Das Boot

,

Jaws

,

For Your Eyes Only

,

Independence Day

,

Black Sea

,

The Bedford Incident



30,000 Leagues Under the Sea is a 2007 film that is a modern update on the classic book 20,000 Leagues Under the Sea. It stars Lorenzo Lamas as Lt. Aronnaux and Sean Lawlor as the misanthropic Captain Nemo. It also stars Natalie Stone, Kerry Washington, and Kim Little.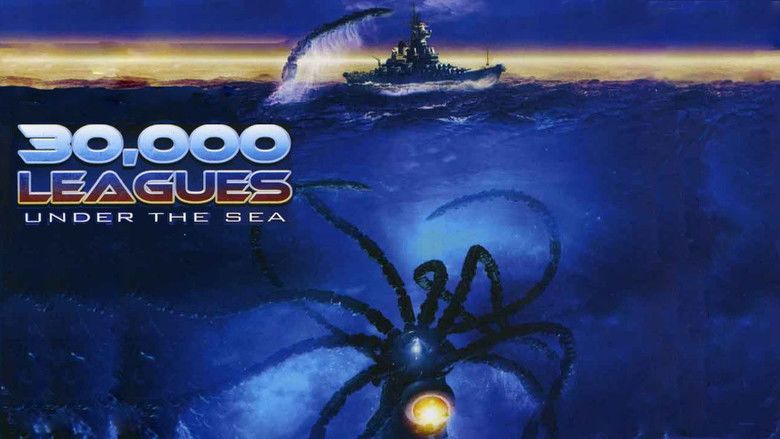 The film is the first by The Asylum to be based on a Jules Verne novel, with Journey to the Center of the Earth following in 2008.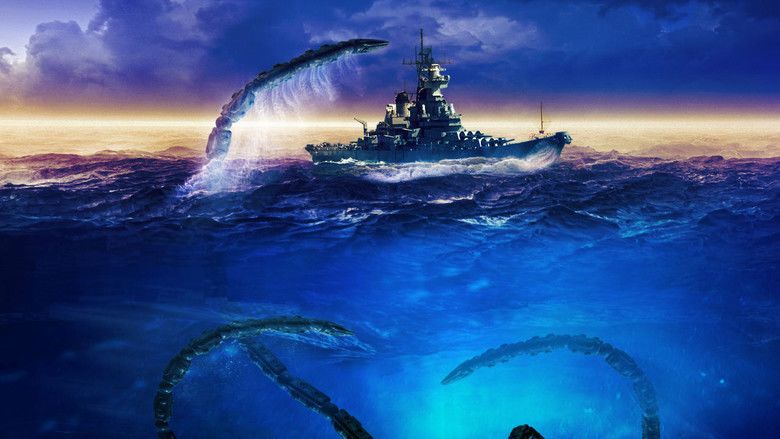 In this modern retelling of the classic science-fiction tale, Captain Nemo uses his high-tech submarine to wreak vengeance on the surface world.
This version takes place in the present day. It begins with the USS Scotia following strange radar traces near the Mariana Trench. The sub runs into trouble and is lost, though not before getting off a rescue beacon. The USS Abraham Lincoln finds the beacon and calls in the Aquanaut to assist in this deep-sea rescue. The Aquanaut, captained by Lt. Arronaux, has been developing a water-to-air converter that is thought to be useful in this sort of mission.
Command of the mission is, unfortunately, taken from Arronaux and given to Lt. Cmdr. Conceil (his ex-wife) who is presented as a "ball-buster" in contrast to Arronaux's confident but laid-back temperament. She and her assistant Blackwell are both administrative theoretical-techie types and end up stripping the Aquanaut of equipment that leave the Aquanaut in trouble as they descend to the level the Scotia is wrecked at. The equipment loss leads to the crew passing out for lack of oxygen.
They come to on board the Nautilus and meet an apparently charming Captain Nemo. It soon becomes clear that the good captain is a bit unhinged and tending towards megalomania. The Aquanaut's crew is imprisoned and brought out to be attached to a brainwashing machine. Arronaux escaped his escort to the holding pens and is loose to try and pull everyone out. He finds nuclear missiles from the Scotia in the process. He is found and aided by Cooper, another abducted sailor. The crew is able to make it back to their ship in an escape attempt but one is lost to Nemo's gunmen.
They find and board the Scotia, finding that Nemo lied and much of the Scotia's crew is still alive. Having reprogrammed the remote device Nemo had planted on the Aquanaut, the ship is then sent back to the Nautilus where it intercepts the missiles attempting to fire. The backlash scuttles the larger ship and it crashes into the underwater city of Lemuria, presumably with total losses. The Scotia is able to contact the Abraham Lincoln and the remainder of the rescue gets underway. Conseil shows Arronaux stolen plans of Nemo's ship.
Lorenzo Lamas as Lieutenant Aronnaux
Natalie Stone as Lieutenant Commander Conseil
Sean Lawlor as Captain Nemo
Kim Little as Specialist Sustin
Kerry Washington as Medical Officer Marissa Brau
Declan Joyce as Cooper
Isabella Cascarano as Beautiful Woman
Dorothy Drury as First Officer Clarke
30,000 Leagues Under the Sea Wikipedia
(Text) CC BY-SA
30,000 Leagues Under the Sea IMDb
30,000 Leagues Under the Sea themoviedb.org