7.2

/

10

Alchetron

7.2

Rate This




Release date

March 30, 2012 (India)




Genre

Drama, Mystery, Romance




Release date

30 March 2012 (2012-03-30)

Songs

Idhazin Oram - The Innocence of Love




Cast




Similar

Velaiilla Pattadhari, Vai Raja Vai, Mayakkam Enna
Ram and Janani go through three stages of love from their high school, to college through their later years.
Contents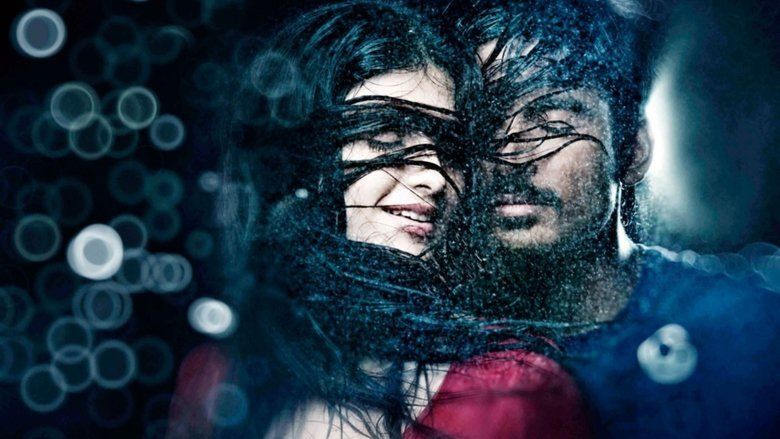 3 is a 2012 Indian Tamil romantic psychological thriller film written and directed by Aishwarya R. Dhanush who made her directorial debut with the film. It stars Dhanush, who himself co-produced the film, alongside Aishwarya R. Dhanush. Soundtrack and film score were composed by debutante Anirudh Ravichander while the cinematography was handled by Velraj. The film gained high anticipation due to the viral marketing of the song "Why This Kolaveri Di". 3 released on 30 March 2012 to positive reviews ending up as an average grosser but is viewed as a cult film by many film experts. However the audio of the film was a great success and the film was given a cult status seeing its global popularity.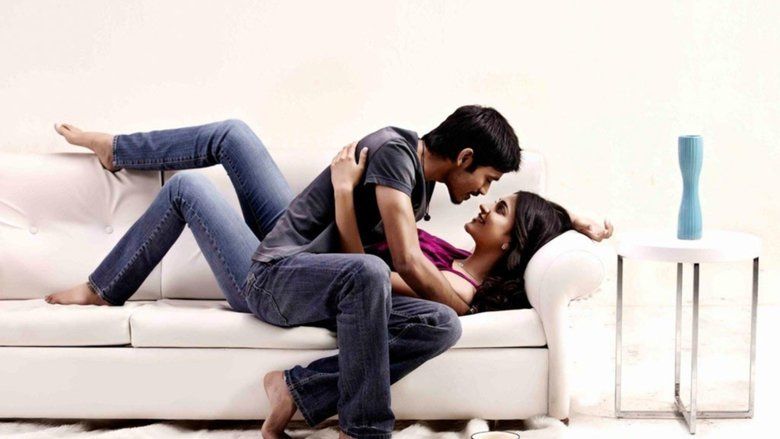 The film takes on a journey through the love story of Ram (Dhanush) and Janani (Shruti Haasan) who are 12th grade students and eventually fall In love with each other. As they grow up, so does their affinity for each other, and despite opposition from the elders, they tie the knot. When they start a fresh life, problems start to grow up. Apart from the usual misunderstanding difficulties that newly-married couples would face, this is of a different kind. Ram is forced to take a decision in that problematic situation.
3 - Official Trailer Part 2
Plot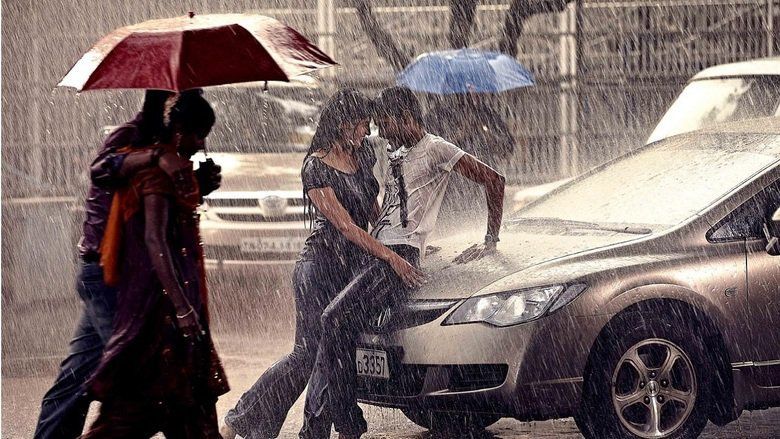 The story opens with the death of Ram (Dhanush). His wife Janani (Shruti Haasan) realizes that her husband did not die naturally, as she finds his room stained with blood spatters. She recalls memories from when they first met and the story starts with a flashback when Ram and Janani were 12th grade students.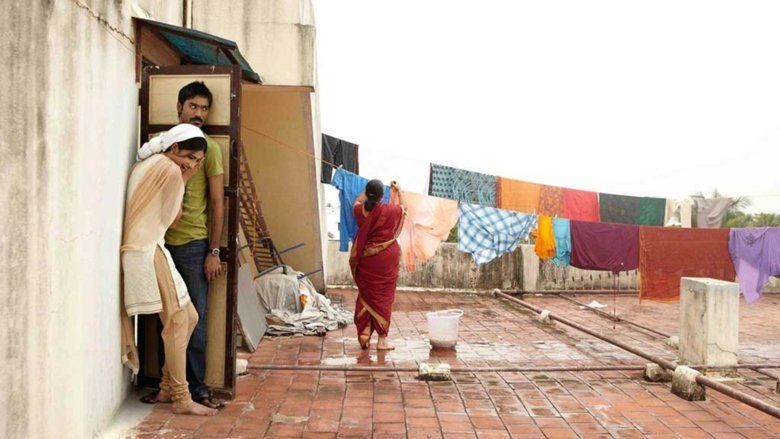 Ram is a rich happy-go-lucky guy. He sees Janani and has a crush on her straightaway. He begins to follow her around with his friends Senthil and Kumaran.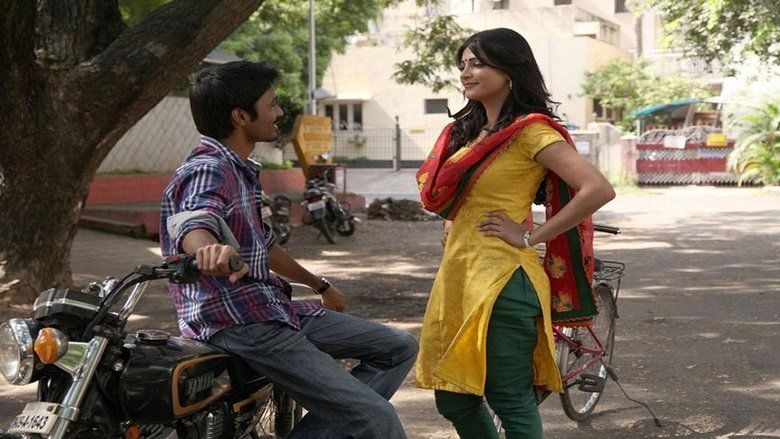 When Janani reciprocates his love, she is stopped by her family. When Jananis mother tells her that they are moving to America, Janani burns her passport so she can stay with Ram. She is then disowned by her family by her mother and she lands up at Rams door. The two get married with Rams fathers help and lead a happy life.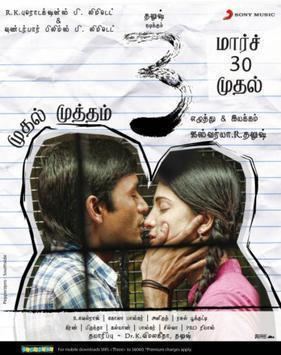 The story then returns to reality with Janani finding a suicide letter in Rams coat, and after reading it, she asks Senthil about his death. Senthil tells her the truth about Ram, that there were two sides to him. After Janani had told him she was leaving for America, the same night his best friend Kumaran had also planned to leave for Singapore. Ram couldnt take all this pain and went for a jag, which was when Senthil had realized that Ram was suffering from bipolar disorder.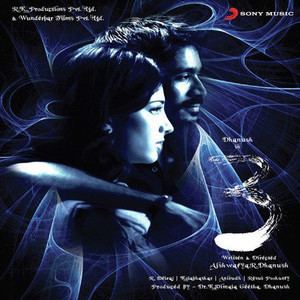 If something positive happened, Ram would jump in joy, but if a tiny negative thing happened, he wouldnt be able to control his rage. Senthil explains that once when he told Ram about his disease, Ram smashed a glass bottle on his head. Ram escapes from the house and while walking on the road, suddenly hit his head on a vehicle. After that accident, Senthil couldnt see any other strange behavior from him. Ram agrees with Senthil to go see a doctor. But he rejects medications thinking that Janani would know about the situation.
He loves her very much, and he didnt want to see her in tears. As a request of Ram, Senthil stays at Ram and Jananis house for few weeks, in case the situation becomes dangerous and if Ram tried to hurt Janani. Once, Ram tried to kill Janani during her sleep but was luckily stopped by Senthil.
The story moves forward to one evening at a nightclub, where Ram gets into a fight with a guy who misbehaves with Janani. Ram takes Janani to their car and sends her home. After she leaves, the guy who misbehaved with Janani shows up with his friends and attacks Ram and Senthil. In the course of the fight, Ram hits his head against the hood of a car. His medical situation is worsened as a result. He begins to experience bouts of rage. Owing to this, Ram manages to defeat the attackers. Meanwhile Senthil injects Ram with a medicine the doctor had prescribed in case of an emergency, thus sedating him and dissipating his rage. Janani sees an injured Ram and cannot bear his pain, she falls sick. Seeing Jananis condition, Ram breaks down even more, he could see anything but not Janani in pain and thus decides to never tell her about his illness. Ram slowly loses his self confidence and is scared to go to the hospital and take electric shocks and also starts hallucinating images of non existent people. Sentil drags him for electric shock therapy and he has to stay the whole day in the hospital, which angers janani as she is unable to believe that Ram is lying to her about being in office and doing something else. Janani slaps Ram for being a liar and showers her anger, rage and frustation over him for the current situation in their lives. A silent Ram refutes when she insults Senthil. After the whole fiasco that night, Ram again loses his mental stability and tries to stab Janani with a knife , but Senthil stops him from doing it. Lateron, when Ram comes back to his senses, he feels guilty, heartbroken and scared that he tried to kill his only love and decides to go to his father and transfer all his property in Jananis name.
On another day, while Ram and Senthil are in the car, Ram suddenly bashes Senthils head against the steering wheel, rendering him unconscious. Ram says his last words to his friend, "Sorry dude, you have done so much for me" and leaves the car in order to and go see Janani himself.
He remembers all the beautiful memories from their young age, and the ending takes onto the final scene of Rams life, as he goes to Jananis bedroom and watches her sleeping. He tries to control his emotions and kiss her for the last time and suddenly he hallucinates seeing a young girl saying "Either kill her or you die". He immediately gets away from her bed and goes to his office and writes a suicide note.
He sees visions of many people in front of him crying and laughing. To avoid causing further harm to Janani, he picks up a knife and slits his throat, and kills himself, saying his final words "I love you, Janani". The film ends with Janani wailing in grief, as she learns her husbands fate.
Cast
Dhanush as Ram
Shruti Haasan as Janani
Prabhu as Rams father
Sivakarthikeyan as Kumaran
Giri as Senthil
Rohini as Jananis mother
Dharma as Jananis father
Bhanupriya as Rams mother
Gabriella Natalie Charlton as Jananis sister
Anuradha Krishnamurthy as Senthils mother
Sunitha Gogoi as Jananis friend
Production
Aishwarya revealed that the script was written with Shruti Haasan in mind but the actress was unavailable to do the film initially. Subsequently, Aishwarya signed on Amala Paul, after being impressed by her work in Mynaa. This film's press meet was held at the Star City Hotel on 5 August 2011 in Chennai with the director, the cinematographer and the lead pair, Dhanush and Amala Paul.
The film was originally meant to begin its first schedule in October 2011 but in a turn of events, Dhanush had free dates in August and September 2011. However Amala Paul was unavailable to start the film early and left the project, with Shruti Haasan joining the team after her Telugu film was delayed.
Soundtrack
The soundtrack and background score is composed by Anirudh Ravichander, cousin of Aishwarya. The single track "Why This Kolaveri Di", written and performed by Dhanush, was initially leaked on the internet. Having noticed its popularity, the makers launched the song as a single. The song became the most searched YouTube video in India, attracting more than 20 million views within 28 days, and was listed by YouTube under the "Recently Most Popular (Gold)" videos.
Aishwarya denied reports that suggested that another song from the album had leaked. The soundtrack was released by college students on 23 December 2011 at the St. Georges School, Chennai. Although Rajinikanth and Kamal Haasan were expected to attend the event, only Latha Rajinikanth was present.
Track list
All lyrics written by Dhanush, except where noted, all music composed by Anirudh Ravichander.
Release
The satellite rights of the film were secured by Sun TV for a whopping price. The film was given a "U" certificate by the Indian Censor Board. The film released on 30 March 2012,and it become the blockbuster of the year along with a dubbed Telugu version with English subtitles, while its dubbed Hindi version remains unreleased. The film released with 1000 prints in Tamil. The film released in 1250 screens worldwide for both versions.
Telugu movie producer and distributor Natti Kumar reportedly said that out of the Rs. 60 million (1.33 million USD approximately) he spent on distribution rights and publicity, he had been able to recover only Rs. 47.0 million (0.83 million USD approximately).
Critical reception
3 received positive reviews. Vishnupriya Bhandaram of The Hindu wrote "Aishwarya R. Dhanush takes a twisted look at love and its meaning – when you put someone before your own existence – comes across as profound, underlining theme in the film. It fades out as a moving and tragic ode to romance, to the grand idea called love". Moviebuzz of Sify called the film "poignant", quoting that "On the whole, 3 has its heart in the right place, though the second half seem scattered. Overlook these faults, and make it a point to watch 3". One India concluded that "3 is an engaging tale backed by wonderful performances of Dhanush and Shruti Hassan" and rated it 60 out of 100. Pavithra Srinivasan of Rediff rated the movie 3 out of 5, saying that "There are certain moments in 3 that defy logic at times, and sentiment rules the roost, but Aishwarya Dhanush has chosen to present a take on romance that is appealing in its freshness. The lead actors help as well. Her little thriller-twist aside, 3 is a movie that is an ode to romance, above all else." L Romal M Singh of DNA India gave the movie 3 stars out of 5, commenting that "We do not think anyone would want to watch the movie again, only because it demands too much from you emotionally. We however, plan to watch this movie once more and walk out during the interval, we'd advise the romantics to do the same." I
In rated the film 3.5 out of 5, claiming that "3 is average and not worth watching in the theaters. Better wait for the DVD! It fails to meet the expectations and works only in parts, but Aishwarya had shown promise by taking a serious subject in her very first film". Behindwoods rated the film 3 stars out of 5, commenting that "3 has good performances, but is let down by slower narration". An IANS reviewer gave the movie a negative review, commenting that "Neither a joyous love story nor a serious movie, 3 actually stands in between." Rohit Ramachandran of NowRunning gave the movie a negative rating of 1.5 on a scale of 5, stating that "3 is a heartless comedy involving mentally imbalanced characters, only one of which is lucky to have been diagnosed. This is not a safe place for you to be."
Songs
Idhazin Oram - The Innocence of Love (3:25)
Kannazhaga - The Kiss of Love (3:26)
Come On Girls - The Celebration of Love (2:55)
Nee Paartha Vizhigal - The Touch of Love (4:25)
A Life Full of Love - Theme Music (1:56)
Why This Kolaveri Di? - The Soup of Love (4:19)
The Rhythm of Love - Theme Music (1:14)
Po Nee Po - The Pain of Love (4:12)
Theme of 3 (1:29)
Po Nee Po Remix - The Scream of Love (3:43)
Awards
Best Actor - Dhanush
Best Lyricist - Dhanush for "Kannazhaga"
Best Male Playback Singer - Dhanush for "Why This Kolaveri Di"
Nominated—Best Actress - Shruti Haasan
Nominated—Best Music Director - Anirudh Ravichander.
Nominated—Best Male Playback Singer - Mohit Chauhan for "Po Nee Po"
Nominated—Best Female Playback Singer - Shruti Haasan for "Kannazhaga"
Nominated—Best Female Playback Singer - Shweta Mohan for "Nee Partha Vizhigal"
Nominated—Best Debutant Producer - Dhanush
Nominated—Best Debutant Director - Aishwarya Dhanush
Best Actor - Dhanush
Best Male Playback Singer - Dhanush ("Why This Kolaveri Di") This Kolaveri Di")
Nominated—Best Actress - Shruti Haasan
Nominated—Best Music Director - Anirudh
Excellence in Tamil - Shruti Hassan
Best Actor - Dhanush
Best Male Playback Singer - Mohit Chauhan for "Po Nee Po"
Best Find of the Year - Anirudh
Nominated—Best Actress - Shruti Haasan
Nominated—Best Music Director - Anirudh
Nominated—Favourite Hero - Dhanush
Nominated—Favourite Heroine - Shruti Haasan
Nominated—Favourite Song - "Why This Kolaveri Di"
References
3 (2012 Indian film) Wikipedia
(Text) CC BY-SA
3 (2012 Indian film) IMDb
3 (2012 Indian film) themoviedb.org